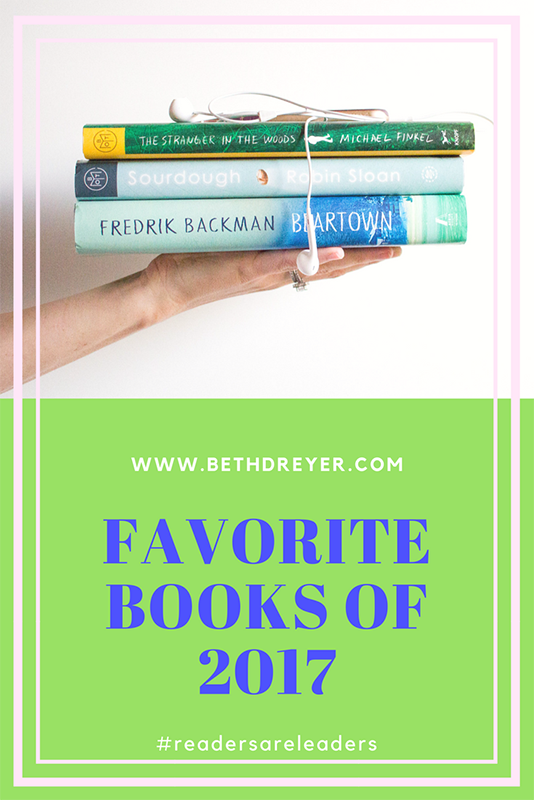 Guys, I am about to confess my deep nerdiness to you.  Every year about the time that the Goodreads Choice Awards begin in late fall, I scramble around to try and read a bunch of books that were released that year that I hadn't gotten a chance to read yet – so that I can vote in more categories and between more books.  Does anyone else scramble to read more books so that they can cast a more intelligent vote!?  Tell me I'm not the only one.  Also, if you resonate with this nerd problem, let's be friends on Goodreads.  I think this year was the first year that my audiobooks might have outnumbered my physical books.  As a mom it can be hard to sit down with a book, but I can cruise through books if I listen to them in the car, while I'm sorting laundry, making lunch, going for a walk, or cooking dinner!  I heart Audible.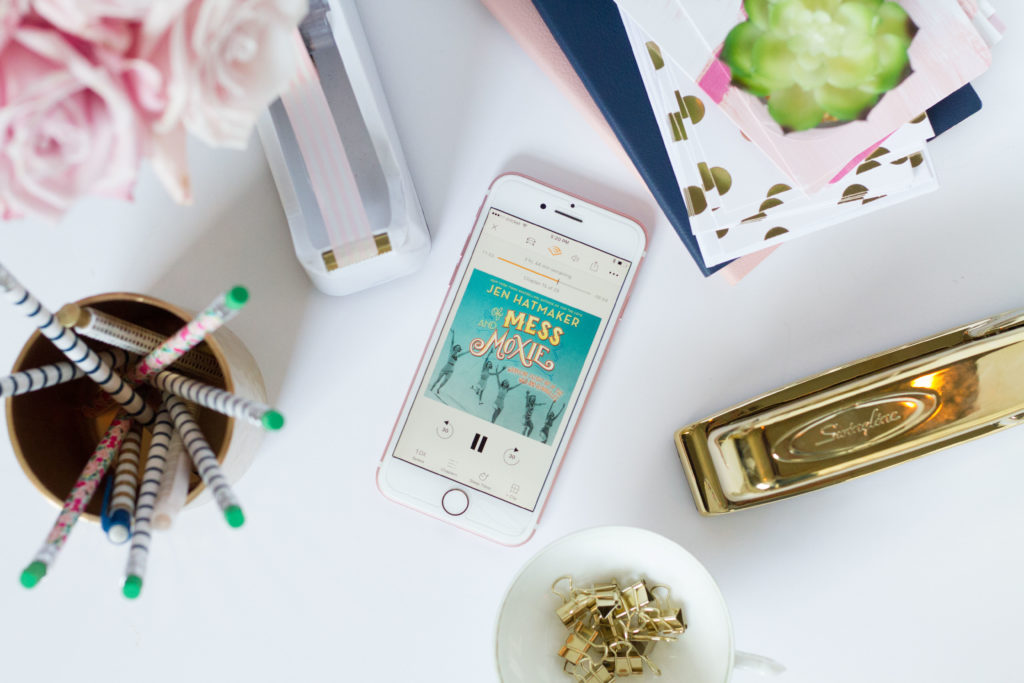 After Christmas and into January I usually begin a leisurely stroll through some books that have been on my radar for a while, or which I've been saving up for the post GRCA rush, which inevitably turns up other books that seem interesting, and before you know it I have a whole long list of books added to my TBR list.  I go through the year choosing my next book as I go, picking up a few brand new books here or there, and then late fall arrives and with it, the Goodreads Choice Awards, and the cycle begins again.
One thing that changed in this cycle a bit this year, was that in addition to my two Audible credits per month and the use of my local libraries, I was also a part of Book of the Month Club for the first time!  Possibly the best gift I've ever received.  The gift of monthly books, is there a better gift?  I think not.  Diamonds, Shmiamonds.  JK, give me diamonds, I'll pay for my own BOTM.  Since I received a brand new book most months through BOTM, I felt reasonably well read for 2017 but I have to confess, that I didn't stop me from still looking around at some of the nominees on the GRCA and trying to cram ALL OF THEM in.  Nor did that mad scramble keep me from thinking, "Maybe if I do this blog post the first week of January I could squeeze 4 or 5 more in.  What if Little Fires Everywhere is actually my favorite book of 2017 and I just haven't read it yet?!?!?  Artemis is sitting on my shelf and I haven't gotten to sit down with it!"  But alas, at some point you have to move forward, so here I am, moving forward with my favorite books of 2017!
Nonfiction
The Stranger in the Woods by Michael Finkel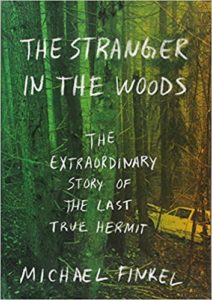 Guys, this might seem an interesting choice, but I really think it might have been my favorite book of the year.  I certainly took the most absolute delight in reading it.  Every couple of pages, I would pop up and read a few sentences to Jake because the facts of this story are ASTOUNDING.  It is the true story of a man who disappeared from his life and lived in a tent in the WOODS of MAINE for twenty seven years before being caught stealing food from nearby cabins.  Y'all.  I can't even.  This book had me so hooked.  I cannot fathom any part of this: Maine woods, twenty seven years, isolation, Maine woods.  So of course I had to read all about it.  It was absolutely riveting.
Of Mess and Moxie by Jen Hatmaker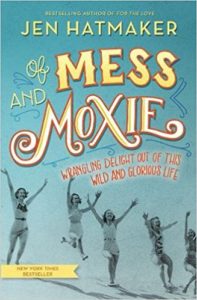 I love Jen Hatmaker.  I love her sass, her sarcasm, her realness, and her heart.  This is my third book of hers I've read now and I have loved them all.  They make me laugh and cry and feel like I'm not alone.  What more could ask for in a book really?  This one is no exception.  You will seriously laugh out loud no matter how hard you try not to, and you'll walk away feeling encouraged I'm just sure of it.
Braving the Wilderness by Brene Brown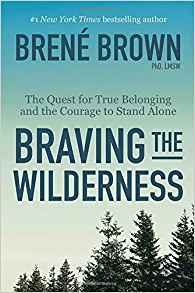 What can I say about Brene Brown?  My love for her is deep, bordering on obsessive.  I want to live at her house and hear about all of her research, and for her to tell me what choice to make in every situation of my life.  Reading her books makes me feel like I'm in therapy with her.  And while I wouldn't necessarily start with this work without reading some of her others first (like Daring Greatly and Rising Strong), you definitely don't want to miss this one on your Brene journey.  It's absolutely amazing.  Also, Jen Hatmaker interviewed Brene Brown on her podcast, and I almost died.
Talking As Fast As I Can by Lauren Graham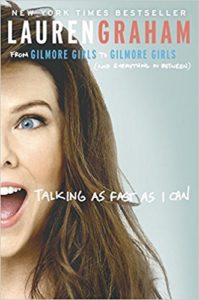 If you love Gilmore Girls and cried tears of joy when you heard about the reboot, which you then watched on one sitting, you'll love this one.  Lauren shares about her life, and tells all about making Gilmore Girls, giving us the inside glimpse that we all wish we could have.  It was a delight!  And it won in the Humor category on the GRCA!  Probably because I read it after seeing its nomination, and then voted for it.  I'm just sayin.
Fiction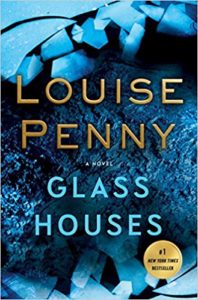 This is the latest (#13!) in the Inspector Gamache series, which I discovered this year and absolutely love!!!  I heard about this series and decided to take the plunge when I heard Anne Bogel mention and recommend it several times on the What Should I Read Next Podcast, and I was not disappointed!  If you are looking for a good detective series, look no more!  These novels are each a deep look at human nature, unpacked in the setting of a murder mystery.  I highly recommend the series.  A note for audiobook readers.  This series has two narrators, due to the death of Ralph Cosham, the first narrator.  Making the jump from one narrator to another was a bit of a hurdle for me, but once I got used to Robert Brathurst (Sir Anthony Strallon from Downton Abbey!) I really grew to love him as well.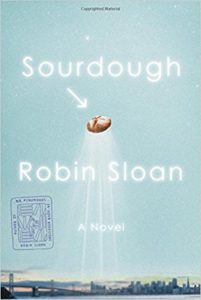 This book is one I'd put in the 'delightful' category.  Other books in this category for me are: The Rosie Project, Mr. Penumbra's 24-Hour Bookstore (by the same author), The Sweetness at the Bottom of the Pie, and The Guernsey Literary and Potato Peel Pie Society.  These kinds of books are charming and witty romps of stories that make you smile and let you escape from real life while you read them.  I love this kind of book!  This one was funny, well-written, witty, and had a special connection for me because it talked a lot about fermentation!  Which, as a real-food and kombucha connoisseur was especially fun.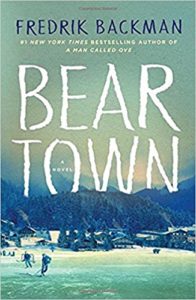 Of all of the books I read this year, this one may have been the most timely to what is going on in our country right now.  With all of the covered up sexual harassment and assault cases coming to light thanks to the #metoo movement and people like Taylor Swift being bold enough to come forward with their stories and not backing down, this work of fiction about how a small town deals with it's hockey hero being charged with rape is so relevant.  For fans of Backman's previous worka Man Called Ove, this book has majorly a different tone, but the same superb writing.  Trigger warning.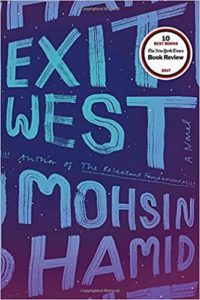 The problem with Book of the Month Club is that you probably need to get at least three of the five picks each month.  There were a couple of months last year where a book I didn't choose ended up being wildly popular.  Such was the case with Exit West.  I finally got around to listening to it just recently and was hooked.  It's a different kind of story than I usually read, but I love a book that lets me into a world that is so different from my own.  Especially when it's a world that is someone else's reality!  This book helped me understand and therefore empathize with the plight of the refugee in a new way.
Eleanor Oliphant is Completely Fine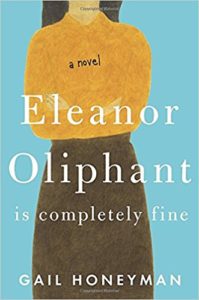 My favorite fiction of the year!  I literally finished this book last night, speeding through it so I could write about it in this post (see above regarding my mania).  I loved Eleanor!  Oh my goodness.  I thought this book would just be a solid click into the 'delightful' category, expecting it to have a similar feel to A Man Called Ove, and it definitely started out that way!  But it took a turn into the deeply poignant, moving, and even heartbreaking with touch of the mysterious as the plot progressed.  I was rooting and cringing for Eleanor the whole way through, crying about her childhood, and wondering how she would overcome.  This book was a beautiful and touching story, well written.  My favorite combination!  Trigger warning.
What about you?  What were your favorite books of 2017?
Were there any that I didn't cover here that you thought were outstanding?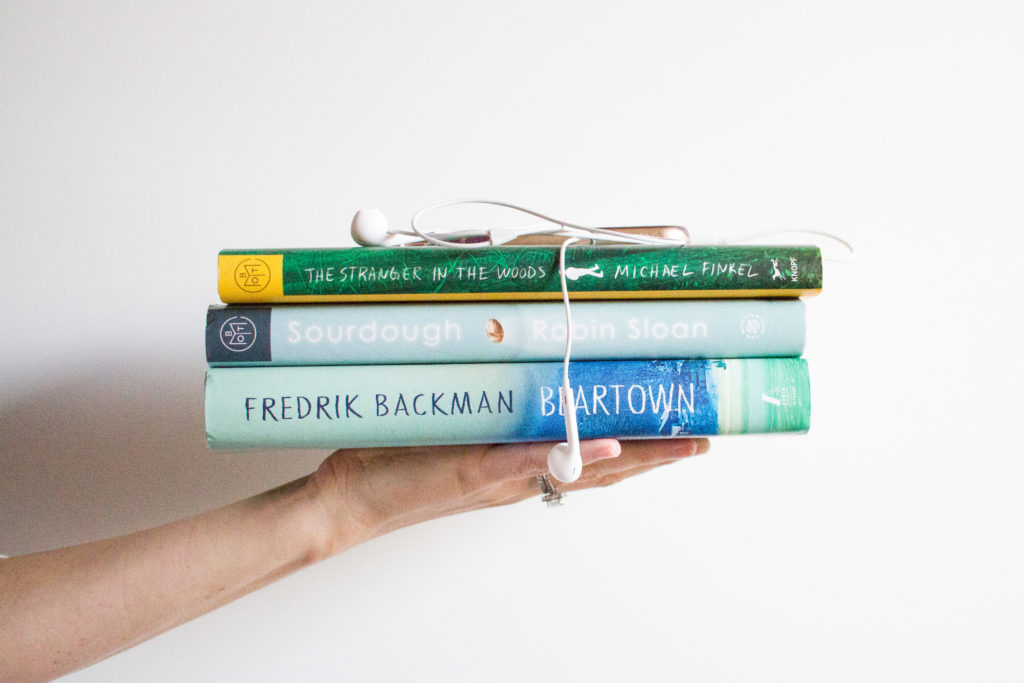 SaveSave
SaveSave
SaveSave