I bought a gingerbread house village set for the kids to build.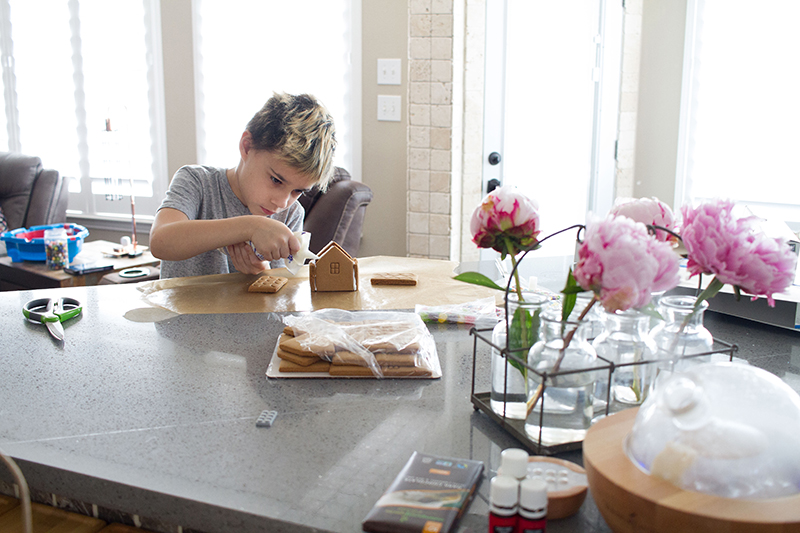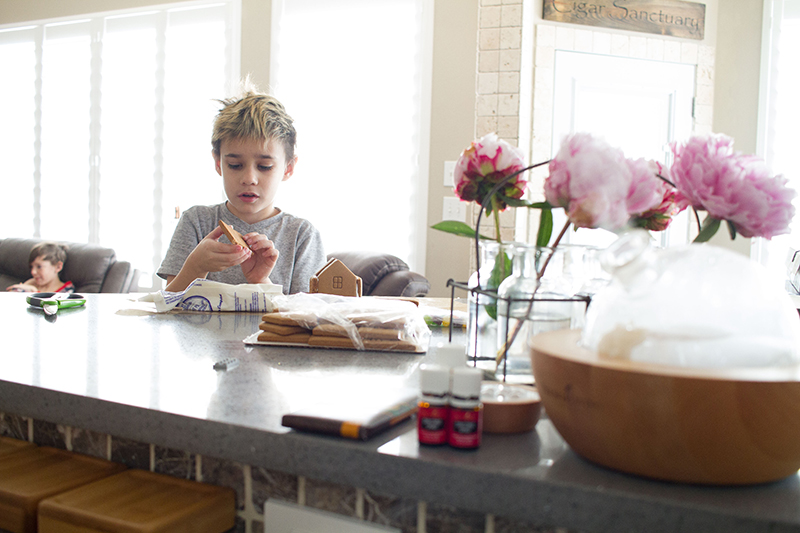 They were PUMPED.  Begged me to start it right away, instead of waiting for it to come up on our advent calendar.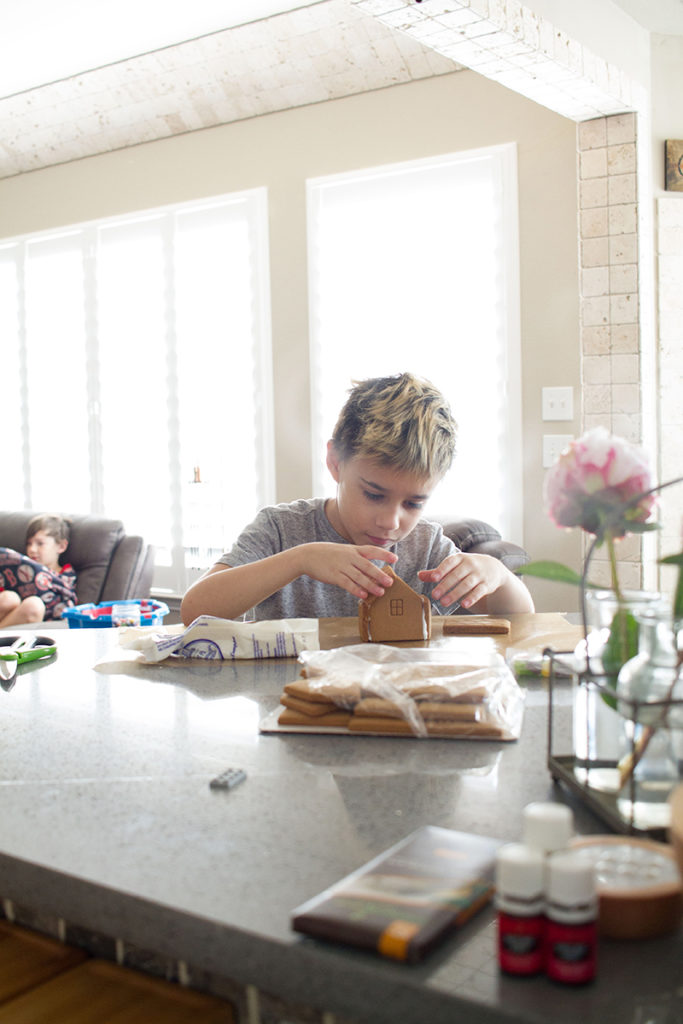 It stared out as a loving and carefully crafted project.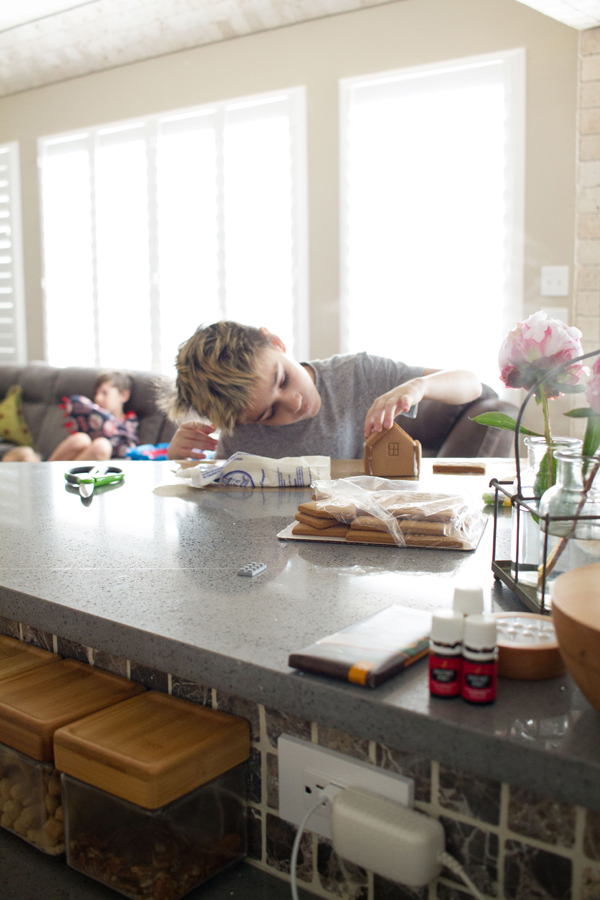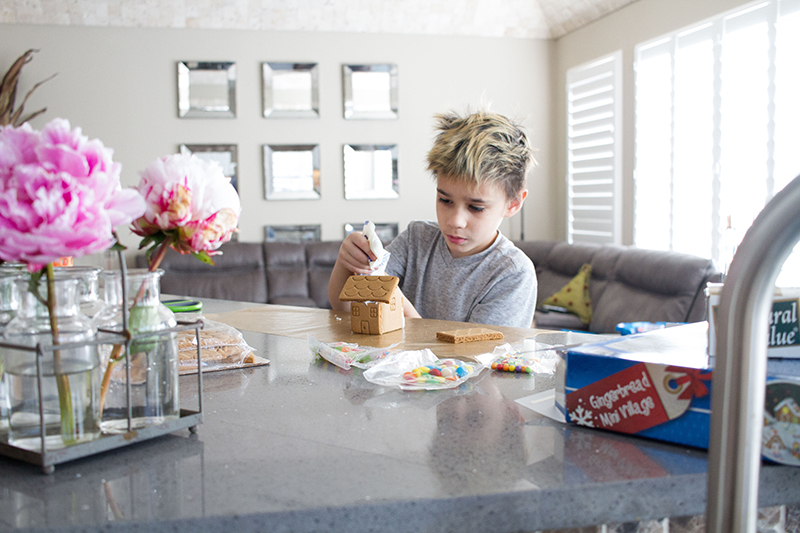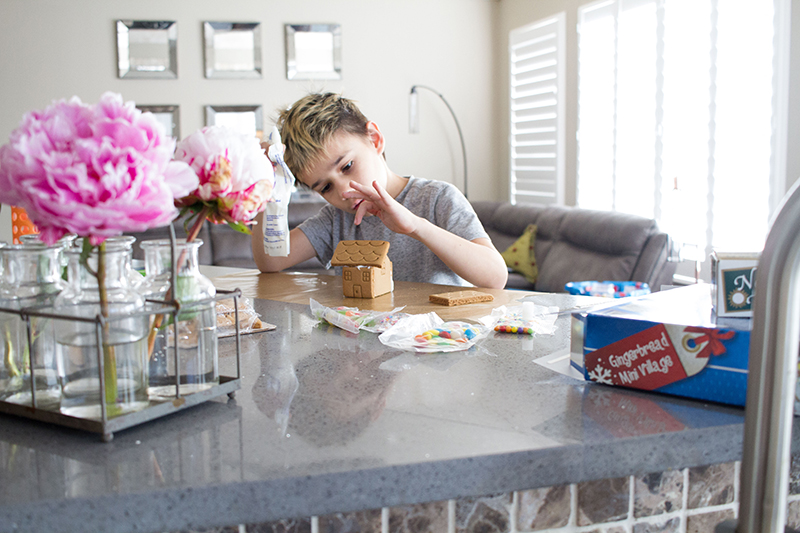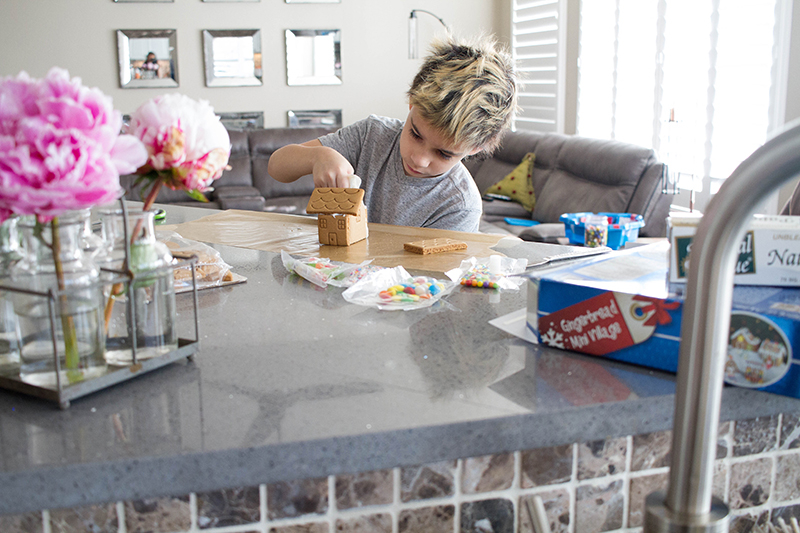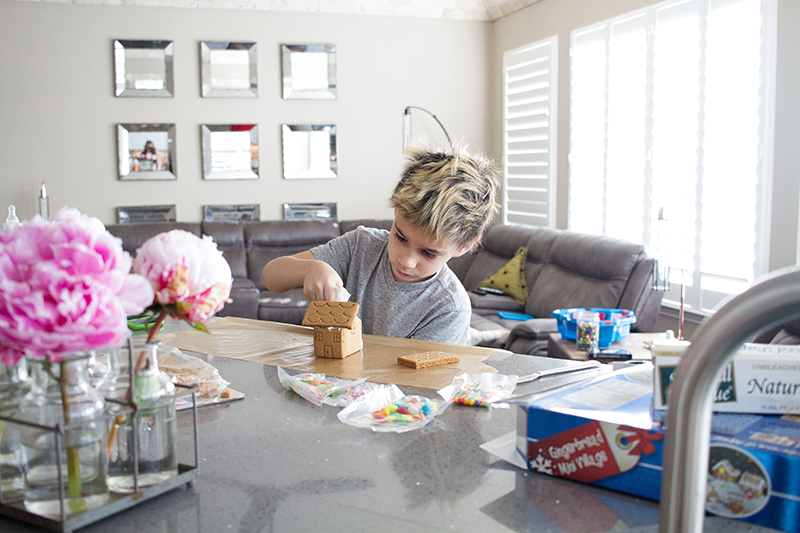 There was planning, strategy, counsel.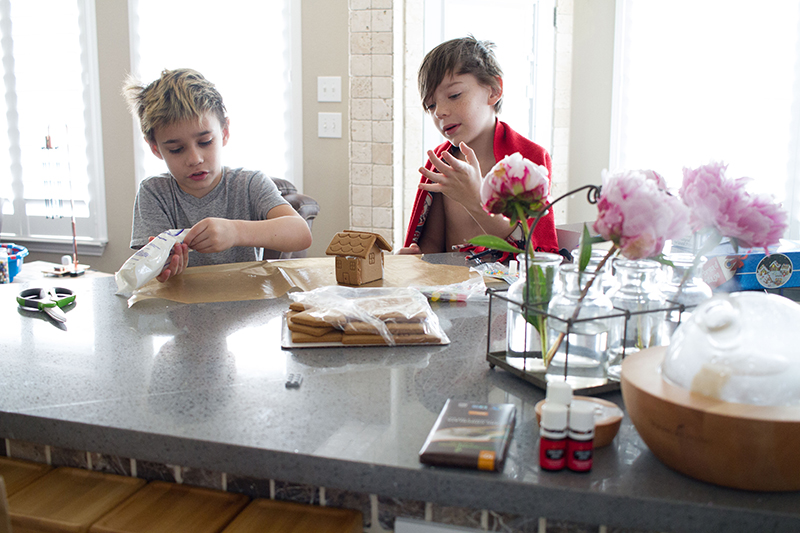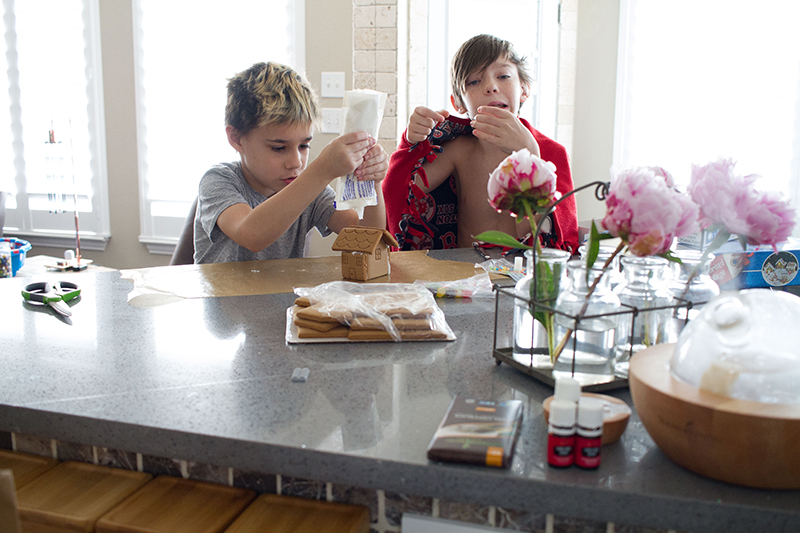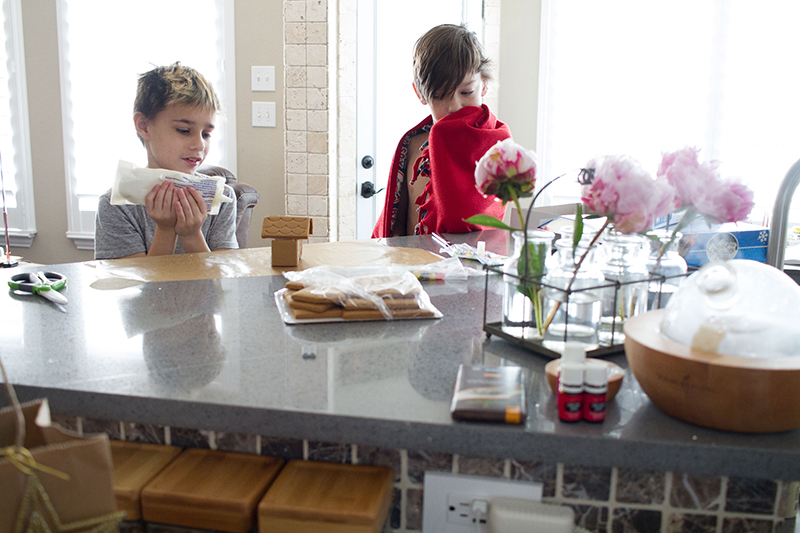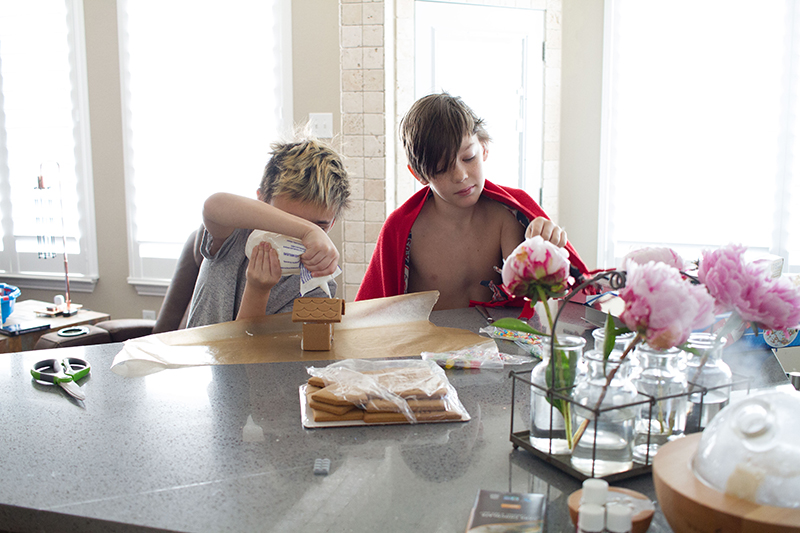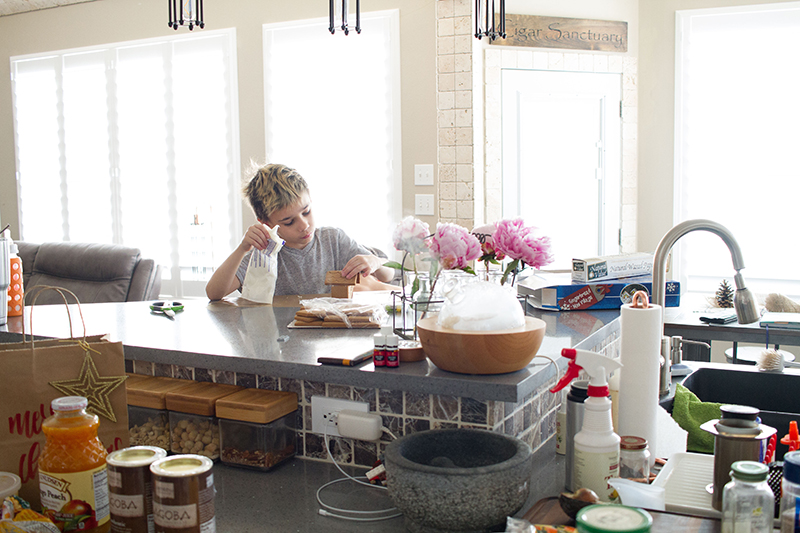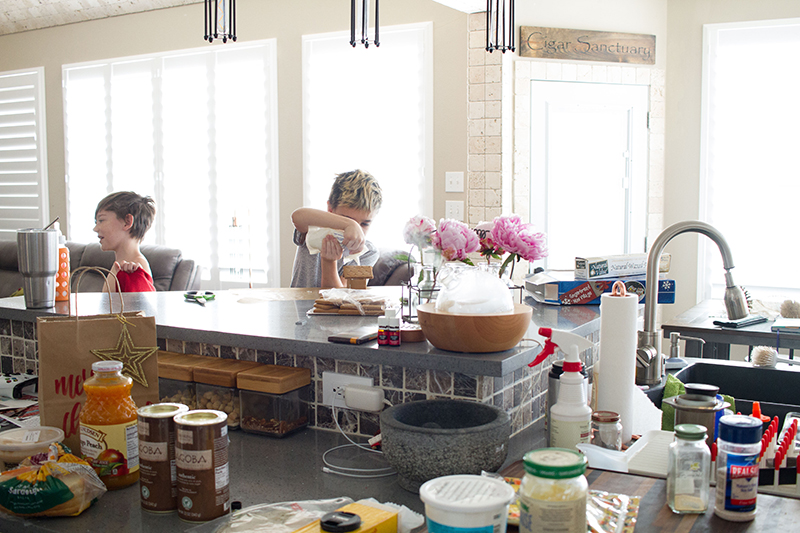 But then it quickly became apparent that it was going to be difficult to keep the houses from falling apart.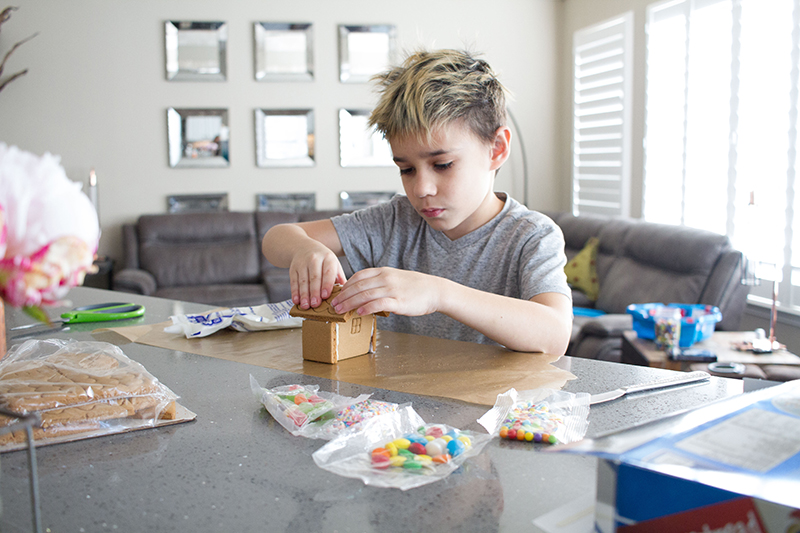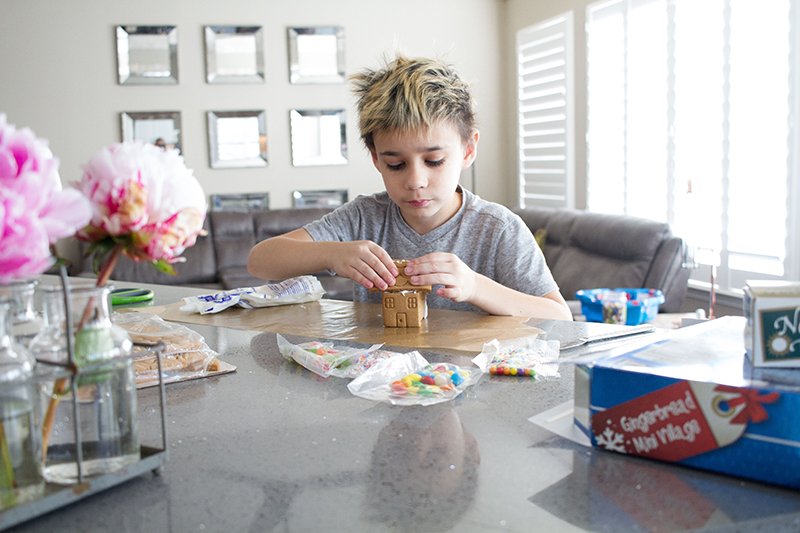 The candy started looking less like house decor and more like…candy.
And then the gingerbread itself began looking appealing.  Pardon me while I vomit.
By the evening, people were eating rather than building.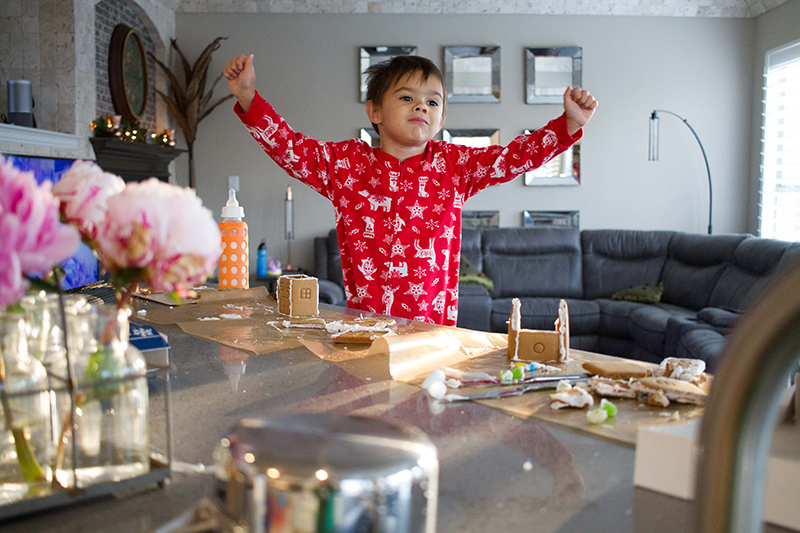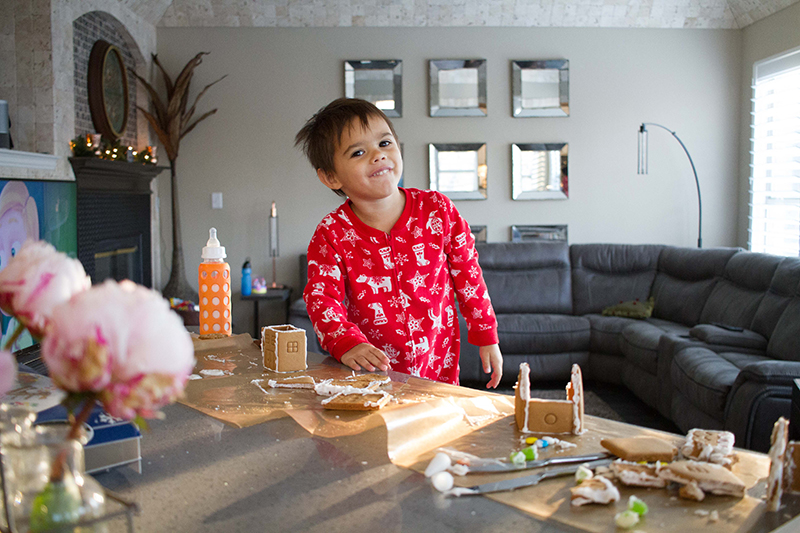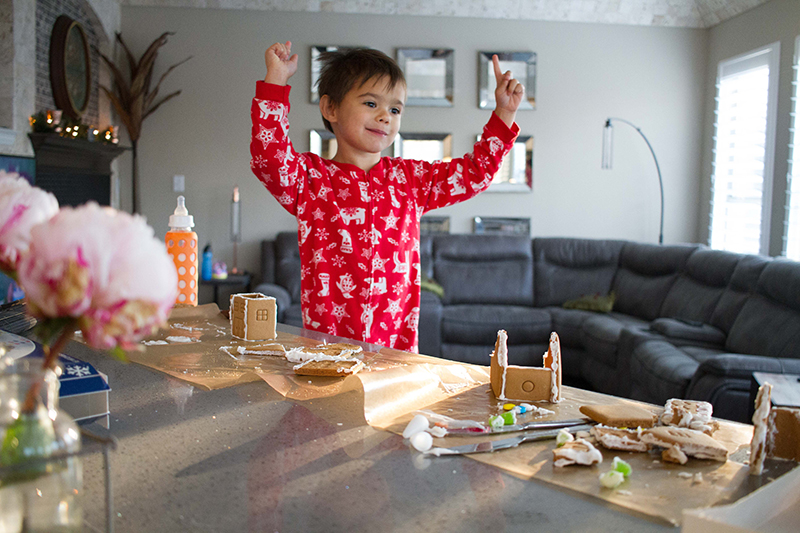 And by the next day, the gingerbread village began a slow descent into destruction.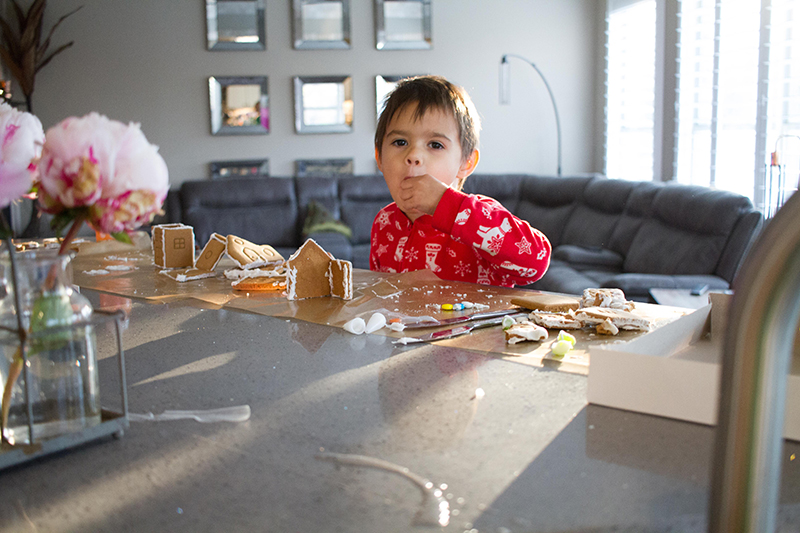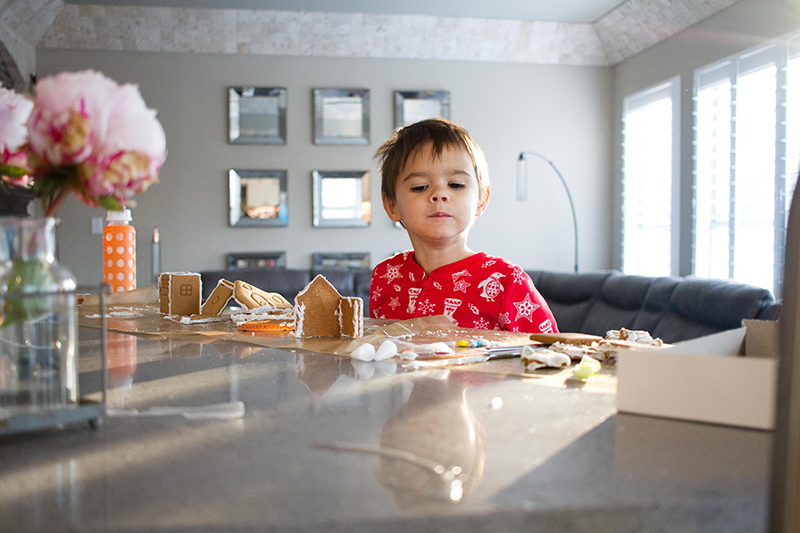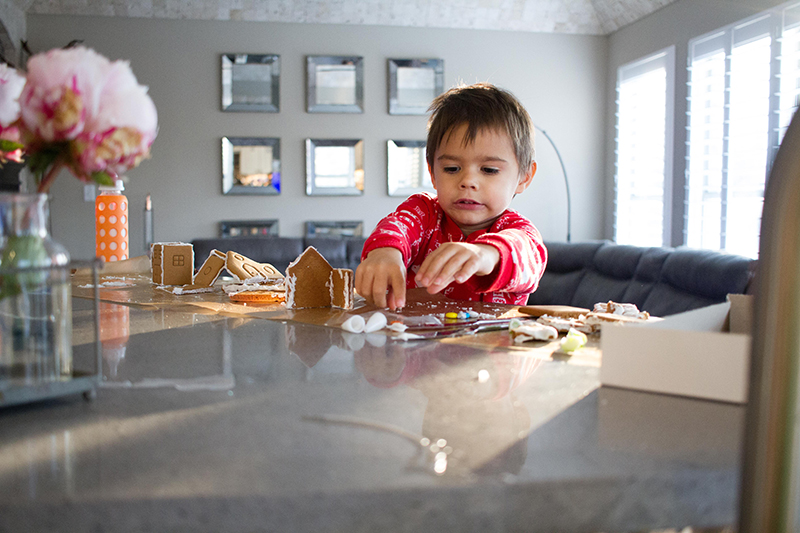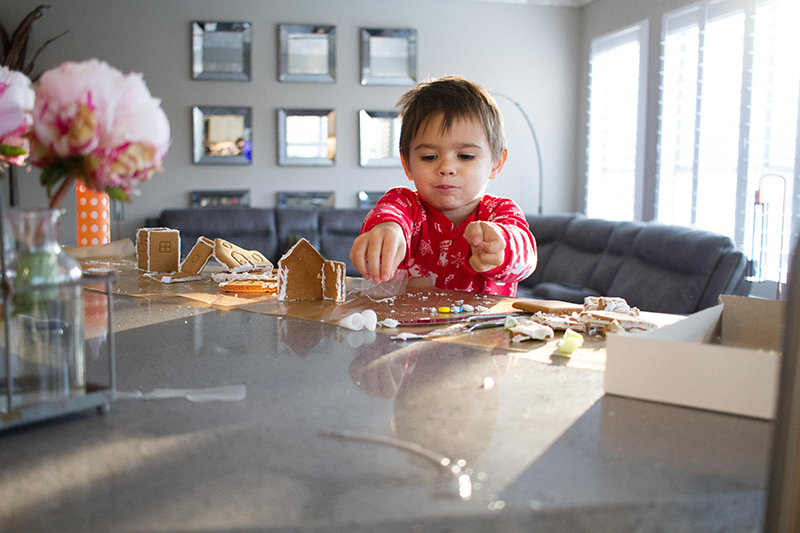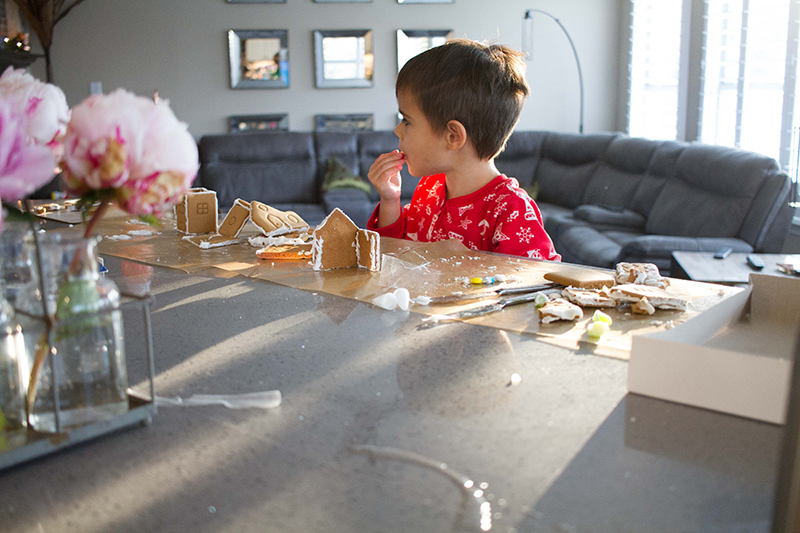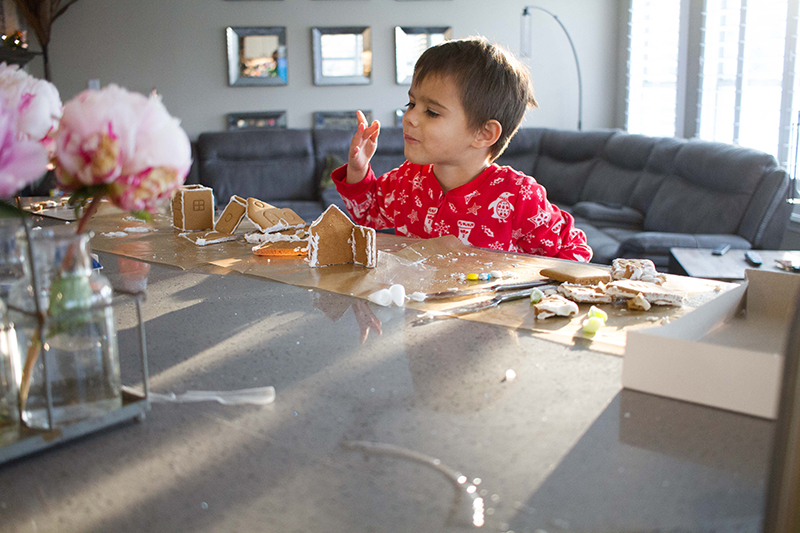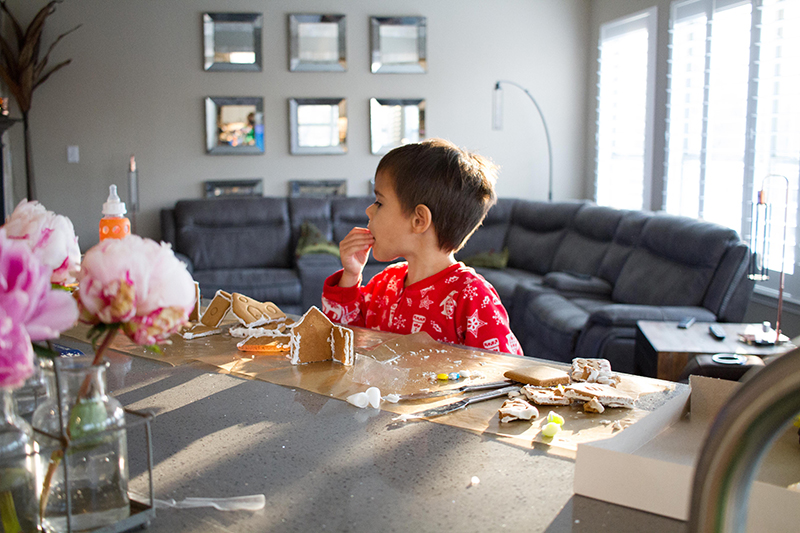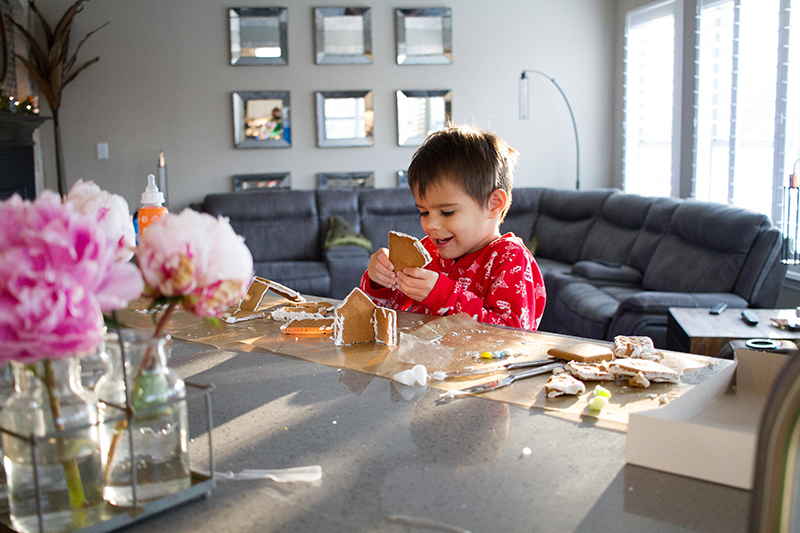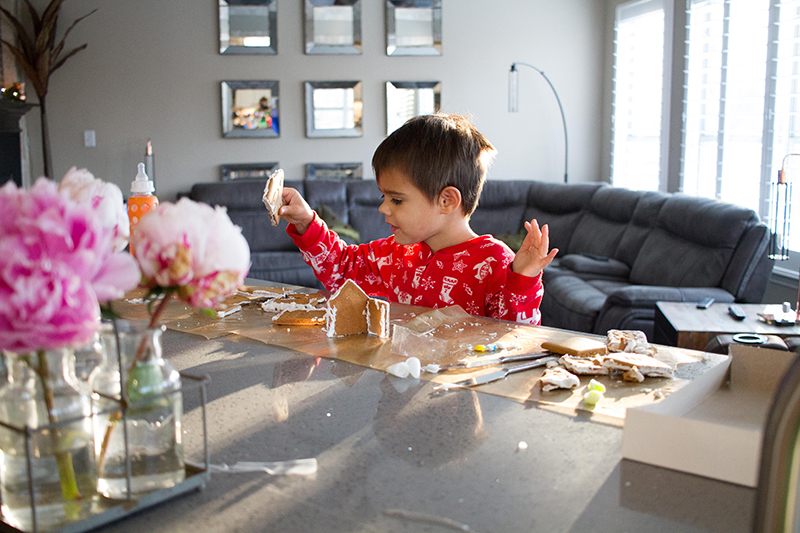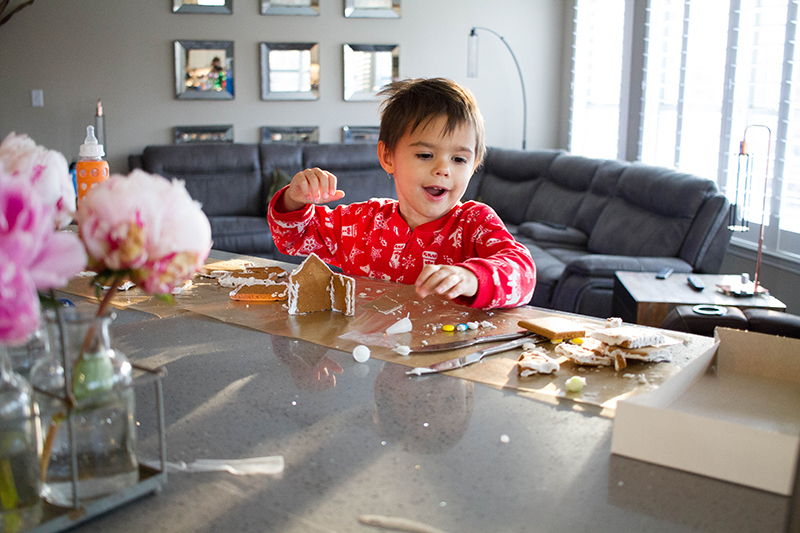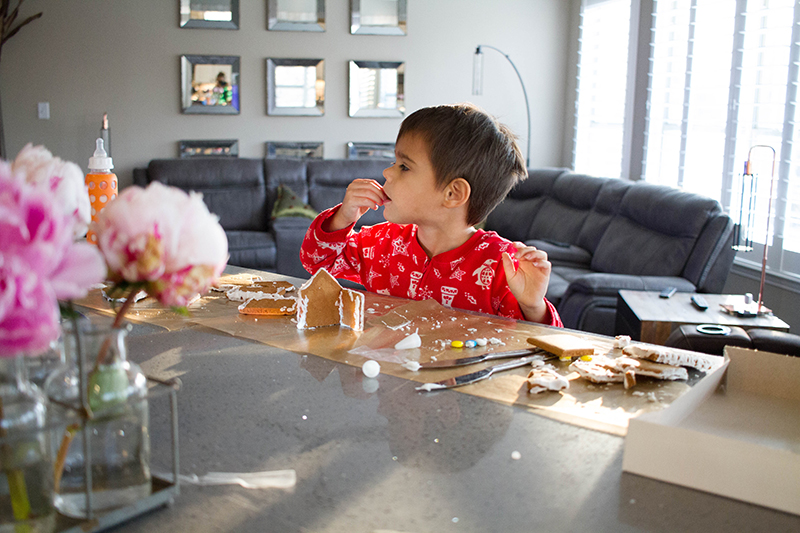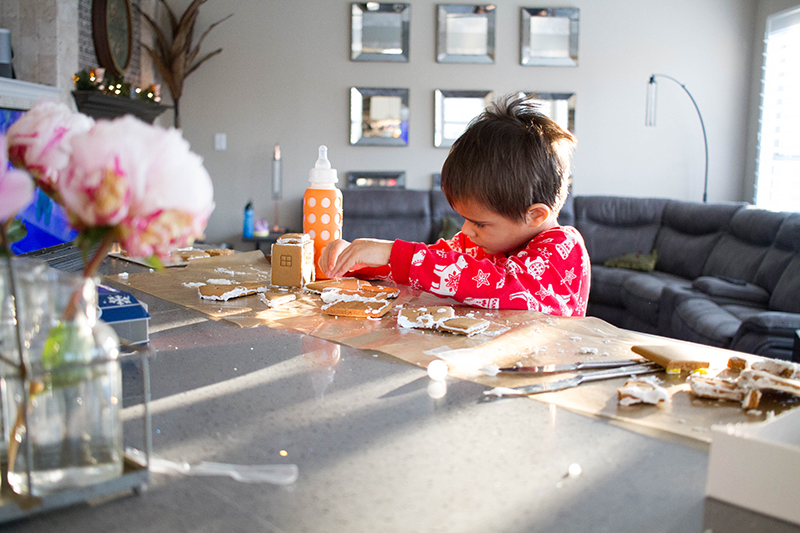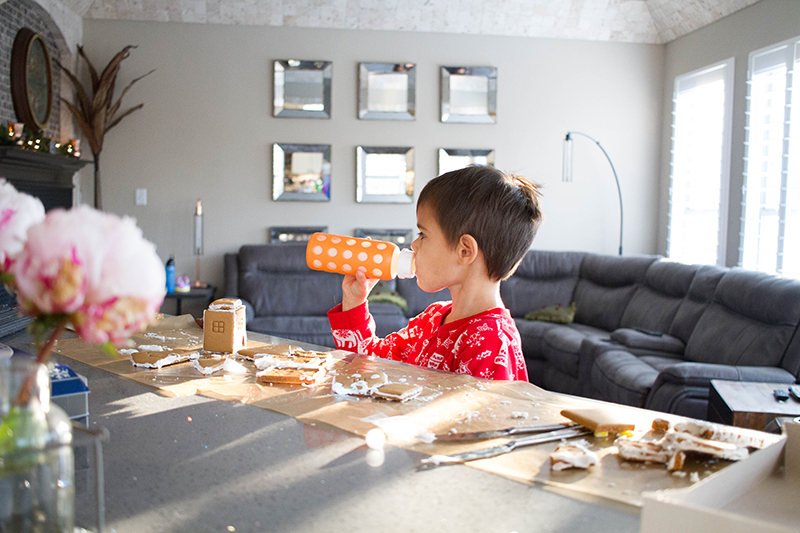 Cutest little destruction observer.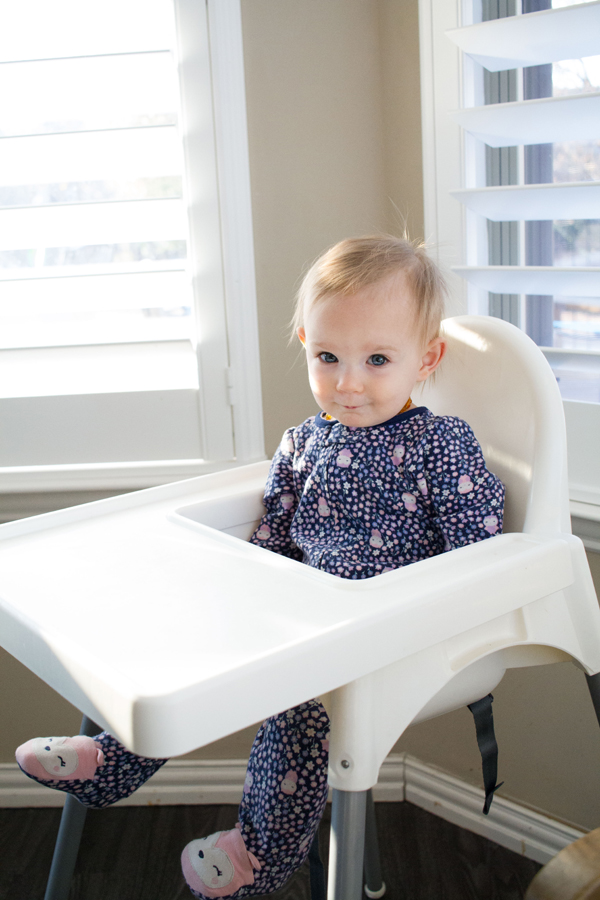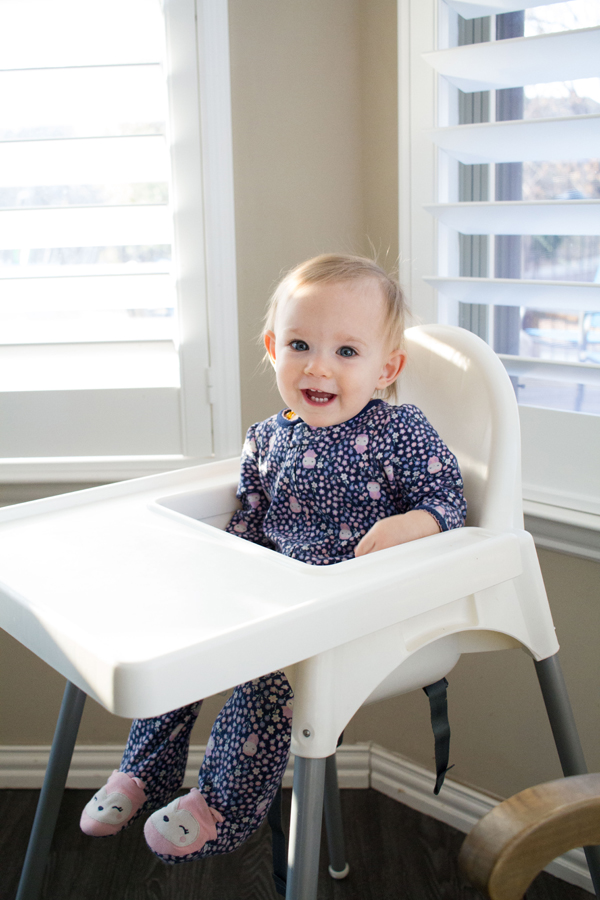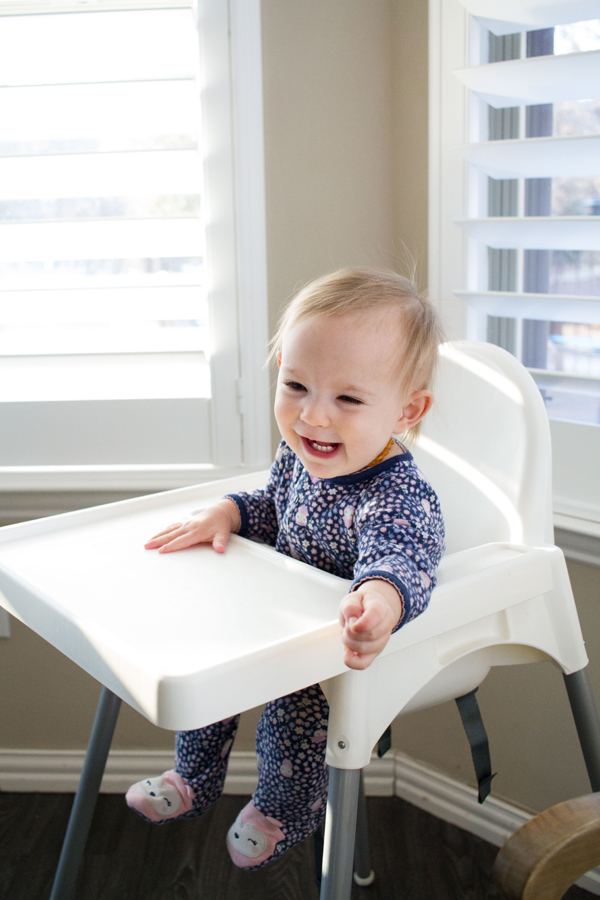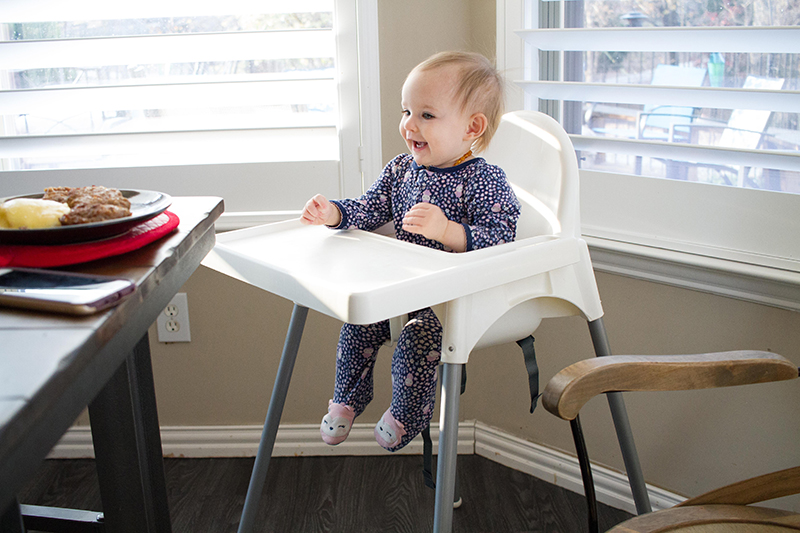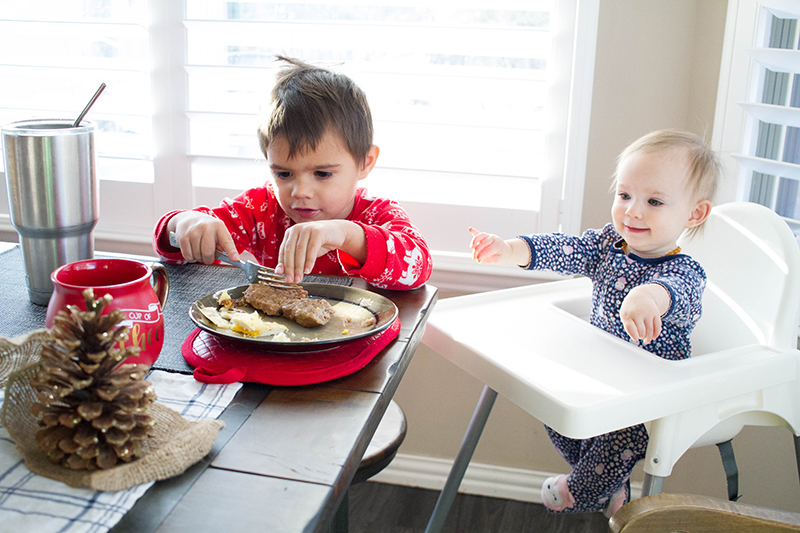 And the finished product.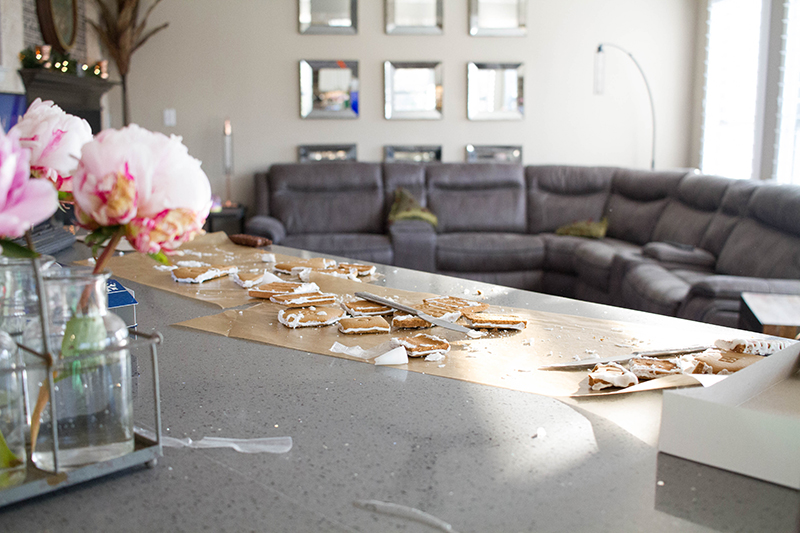 If you asked my boys, they'd all tell you that they had a great time building gingerbread houses, so I call that a win!