About five or six months ago, some friends and I decided it would be a good idea to host two wedding showers in consecutive weekends.  In case you too were thinking that this might be a good idea, let me disabuse you of that thinking.  WeMy friends and I met for dinner, we met for lunches, emails and Pinterest boards were flying, and I was definitely that one person who couldn't keep track of what they were supposed to be doing and for which party.
Just as soon as we had the two parties planned, I stumbled across this amazing account on Instagram run by Allison of Confetti Party Plans.  I was intrigued.  What is this?!  Online party planning?!?!  She does all the legwork for you?!?!  There are links to where you can order everything?!  Recipes?  Instructions?!!?  Where has this been all my life?!?!  When I scrolled through her account and website I wanted to hit my head against the wall.  Girlfriend had party plans for BOTH of the exact parties we had just spent our precious time and brain power figuring out and planning.  If we had found her sooner, we could have literally had a list of items to divvy up between us and could have saved ourselves SO much time.  Did both of our parties turn out beautifully?  Yes they did.  But could we have saved ourselves a bunch of stress by using Allison's pre-planned information?  Umm 100%.  I recently read an article that said that while money obviously doesn't buy happiness, buying yourself more time does.  I am JUST SAYING.
Since I do in fact want to buy myself some time and therefore more happiness,  I knew I was going to be using her services in the future!  When Lily Kate's first birthday rolled around I knew I wanted to do Allison's "She Leaves a Little Sparkle Wherever She Goes" pink and gold party plan.  Once I downloaded the plan, (it came with two PDFs, one the plan itself, one the checklist) I was giddy with excitement and SAVED TIME.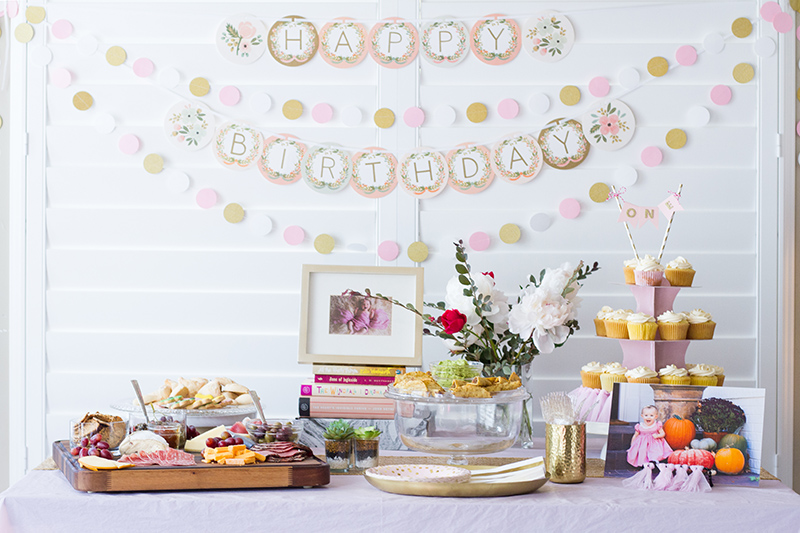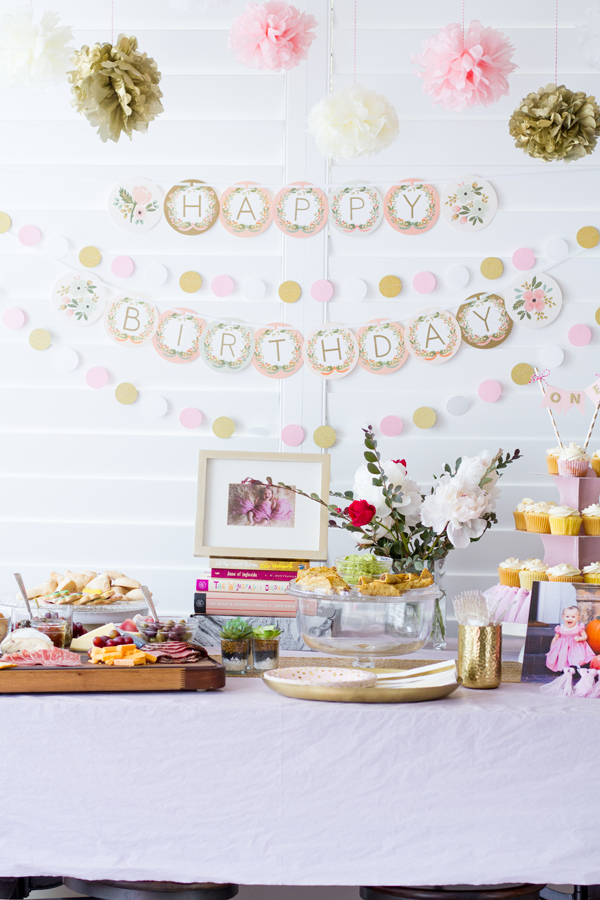 This party plan represented hours that I would've otherwise spent combing Pinterest and blog posts coming up with the ideas and instructions I needed to make this party happen.  It was all there for me.  Links to purchase, links to DIY.  Links for recipes, links to videos on piping cupcakes.  Photos, table symmetry ideas, links to the cutest stuff on Etsy.  Praise the Jesus.  This is my new favorite thing y'all.  With this plan I actually threw this little party together in less than two weeks, even though her checklist begins about four weeks out.  Since it was all there for me, I just whipped it all together with a few clicks of my mouse (thanks Amazon Prime), trips to Trader Joe's and Hobby Lobby, and some borrowed items from a friend.  If I'd had more time I could've done even more.  The plan had game ideas and other things I didn't even get to.  It was so thorough!  Can you tell I'm in love?  Any time someone else can do some thinking or planning for me, I'M IN y'all!
This chalkboard was done by my amazing friend Anna!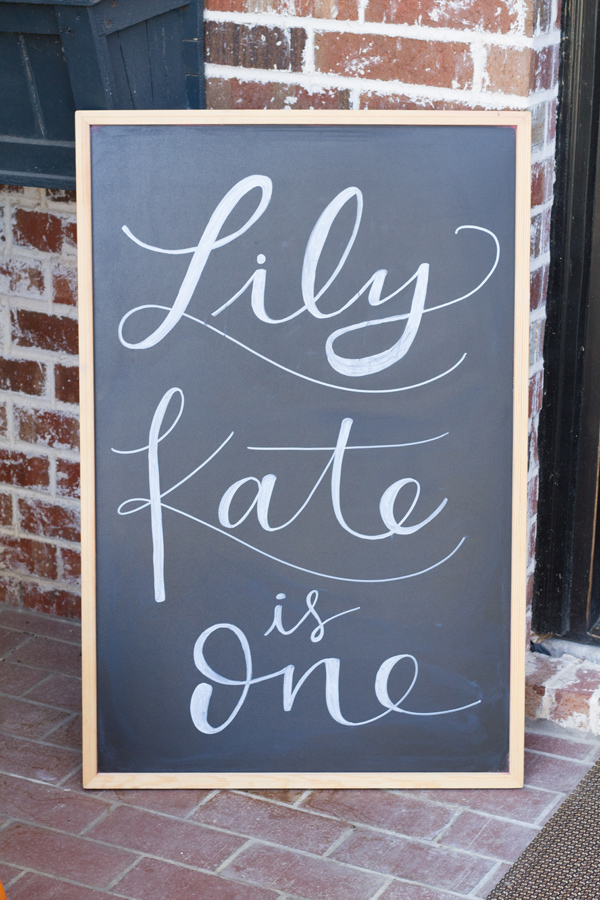 Y'all my boys were fighting each other over who got to do different tasks for this party.
This little Party sign was the sweetest decoration we had! 😍😍😍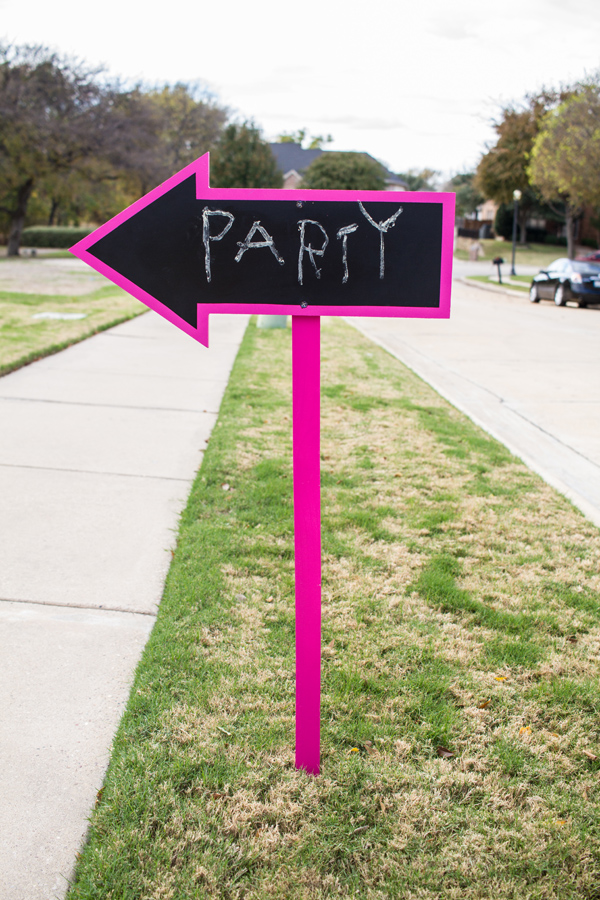 How pretty did this turn out?!  I'm so proud!!
Y'all I did not have to think about what to serve, because she had all the ideas laid out for me.  I just picked and chose and added.  So EASY.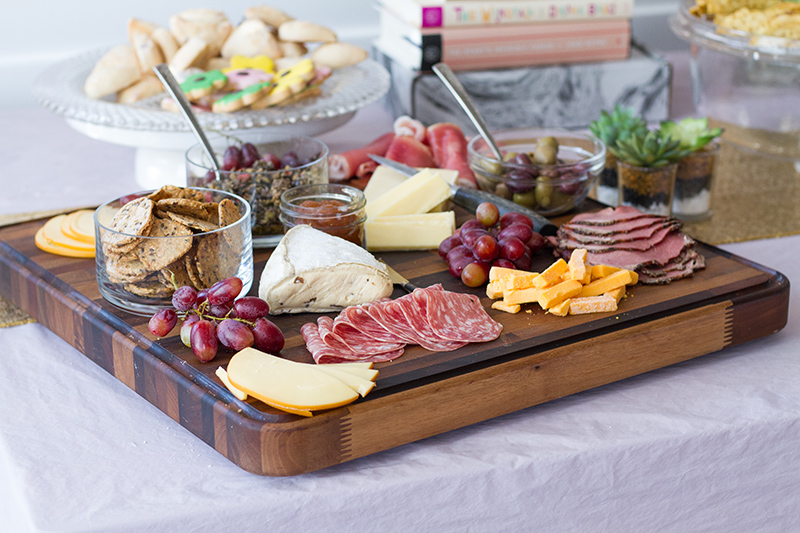 Ok, not the best job in the whole world because I didn't make enough icing to really practice, BUT I did pipe these cupcakes myself!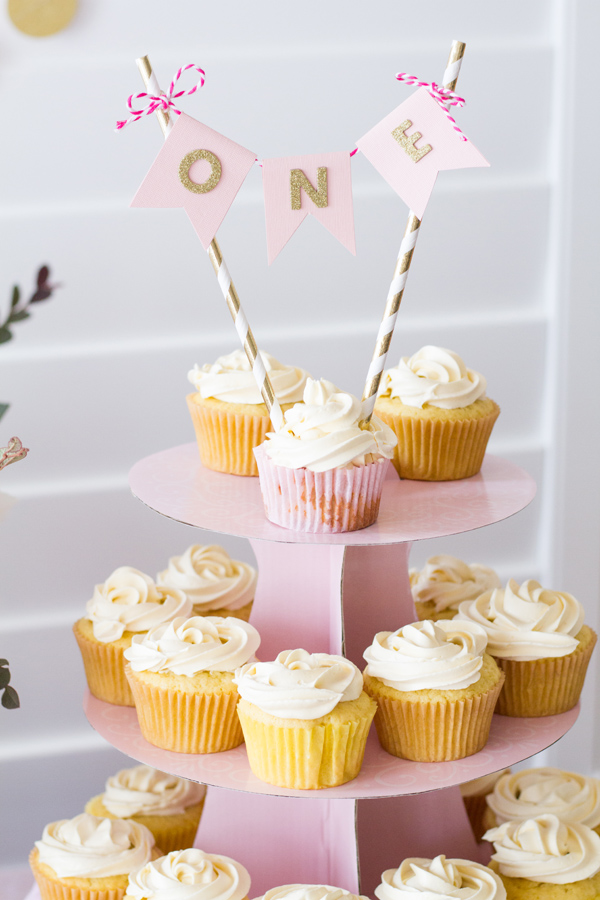 How cute is this little cupcake stand from Hobby Lobby?
It is now in Lily Kate's room displaying some of her cute shoes.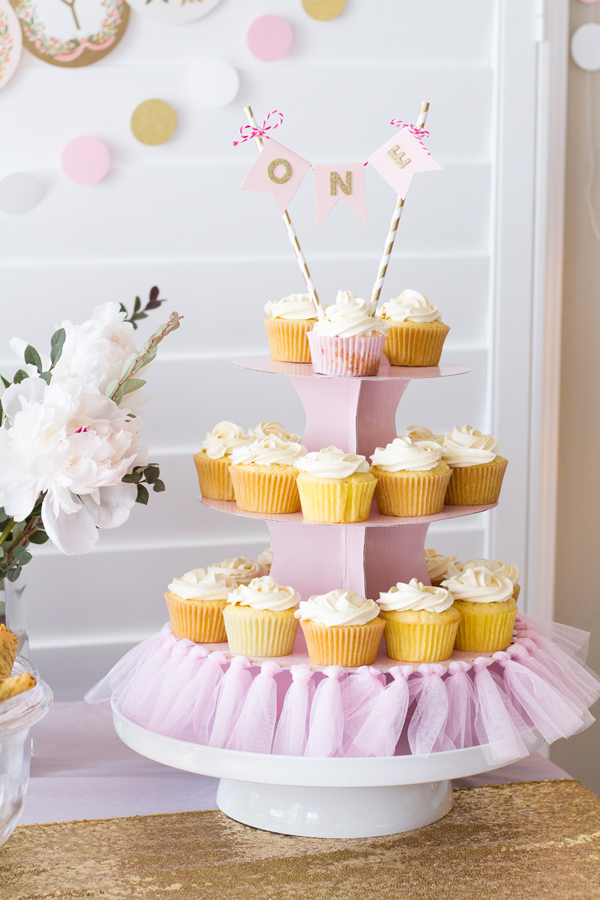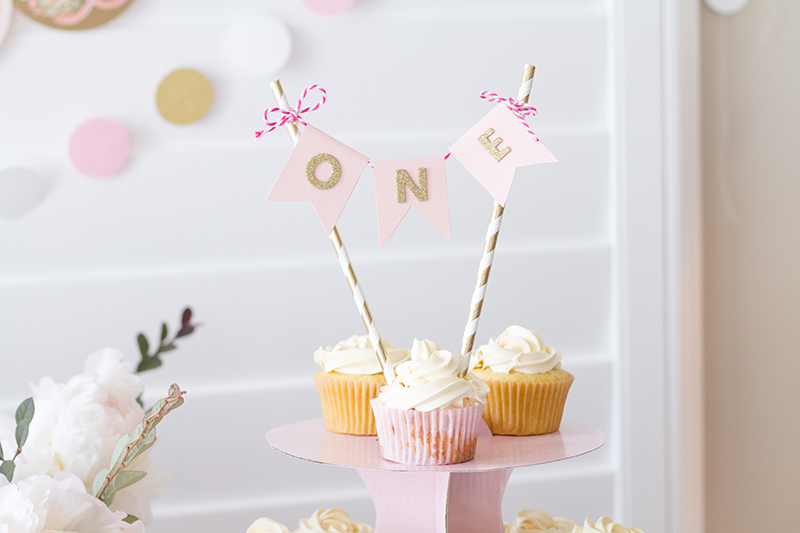 I can't have a party without guacamole.
#avocados4lyfe
Drink station!
This frame with Lily Kate's monthly photos made me all kinds of happy.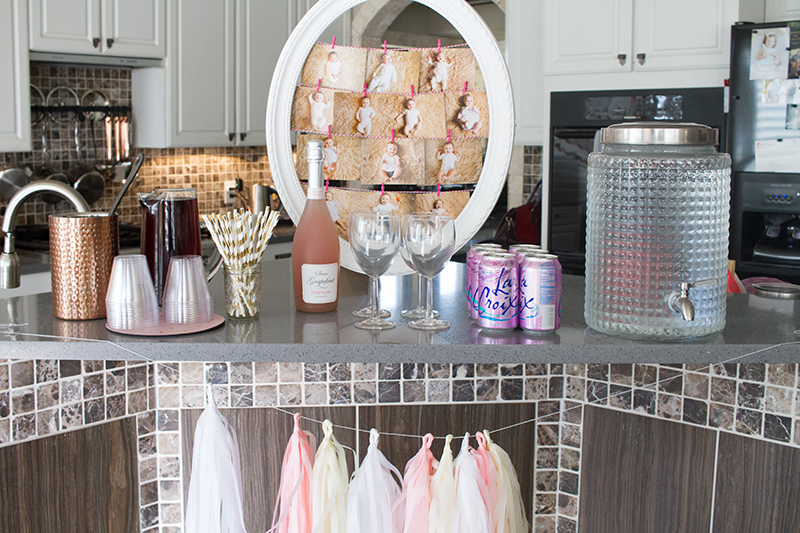 It was fun putting this table together!  And what was soo cute was that Lily really loved the decorations!  She just stared at them and made happy noises as she reached for the hanging poofs!  So precious.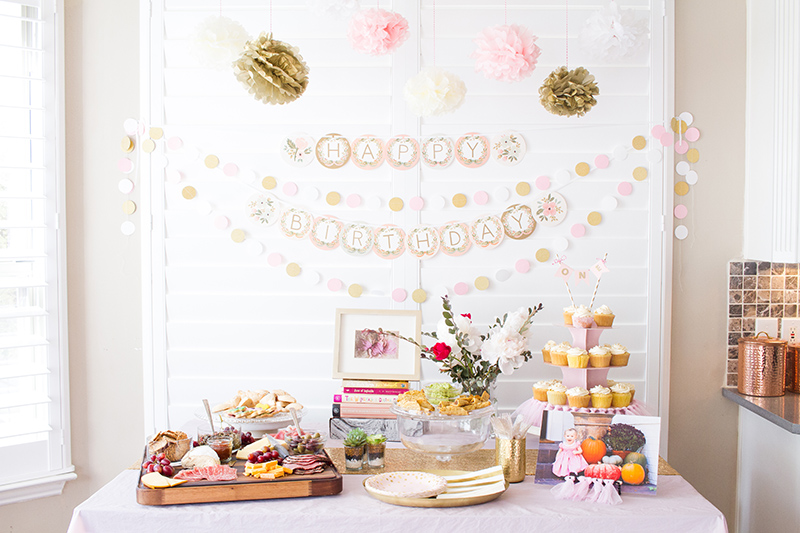 I already had this little ribbon banner photo booth background from the aforementioned double showers.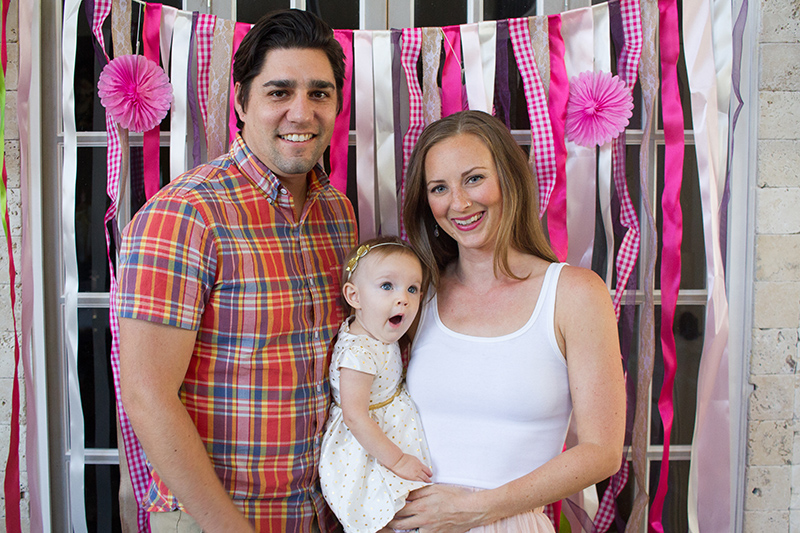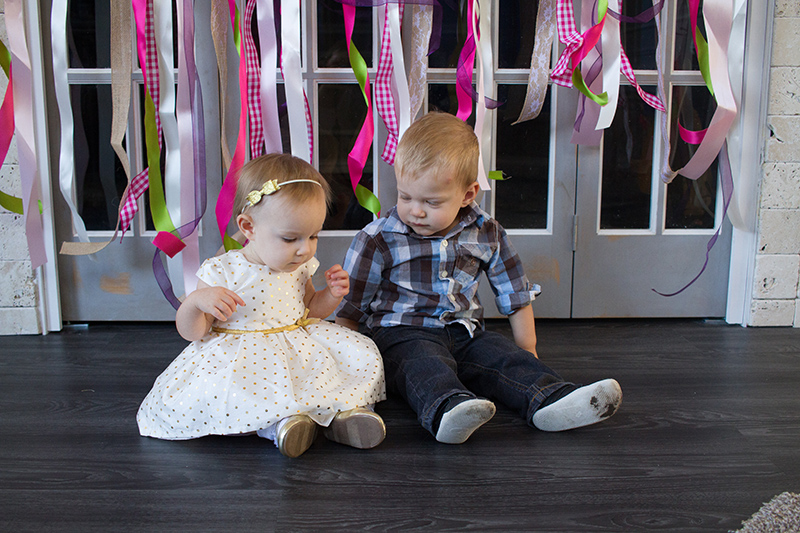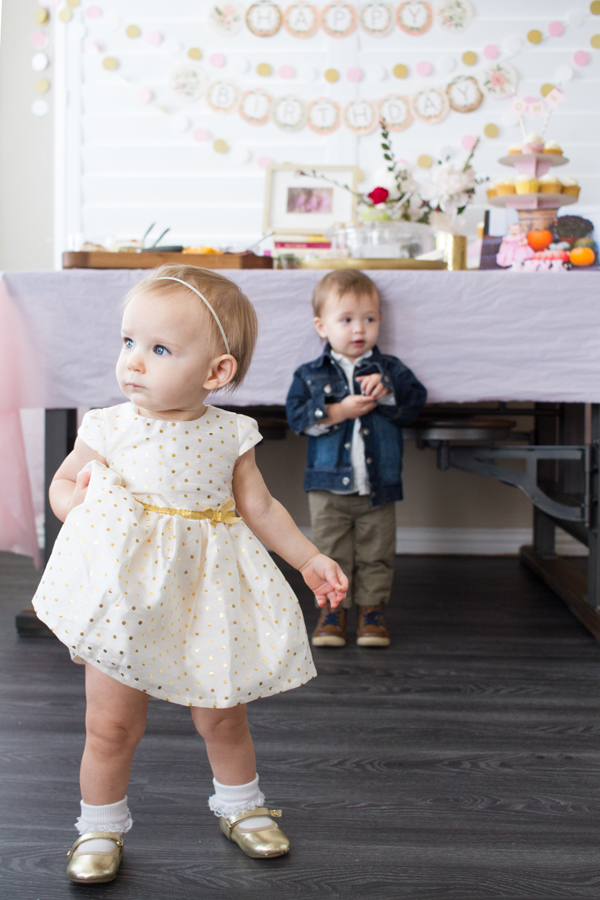 I die. 😍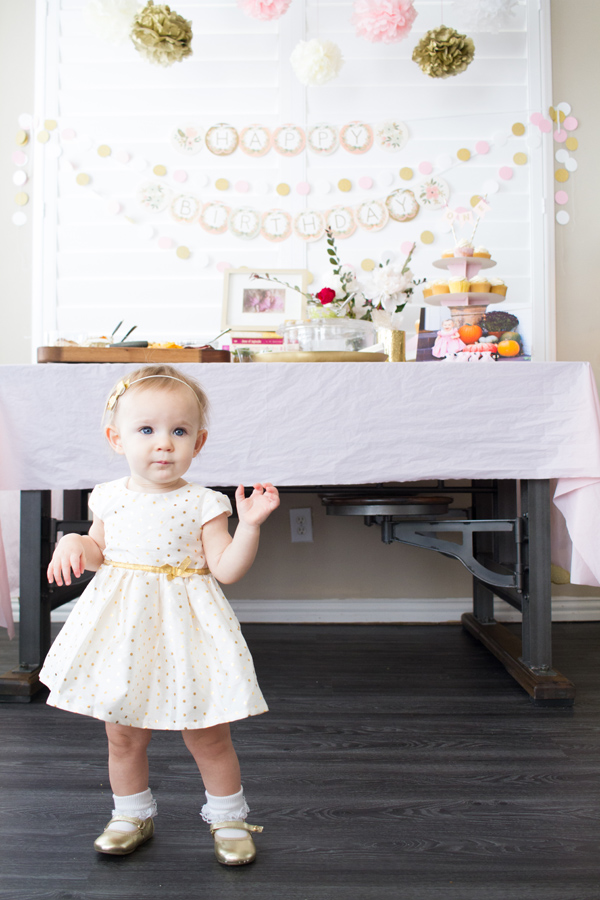 I think Girlfriend had fun at her party. 😍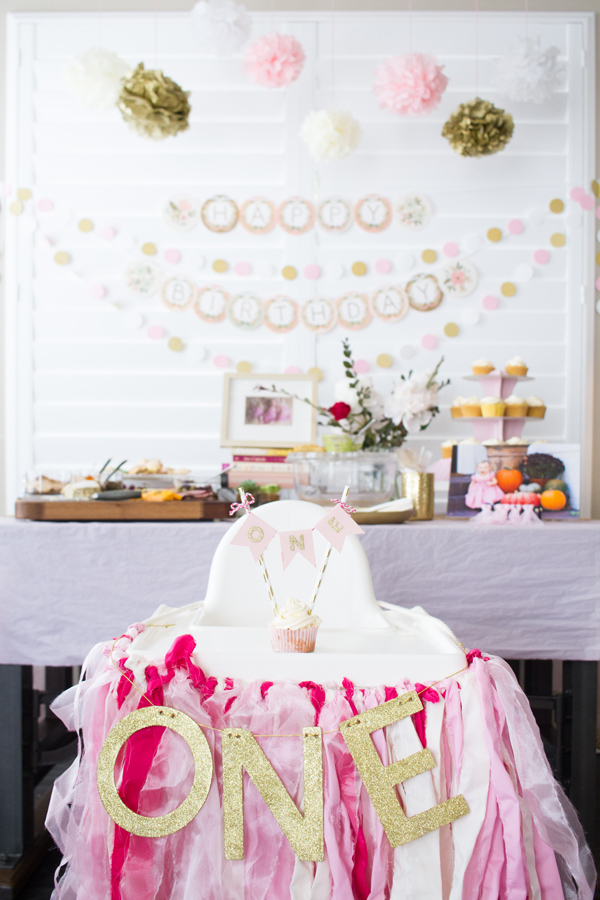 Little love! 💕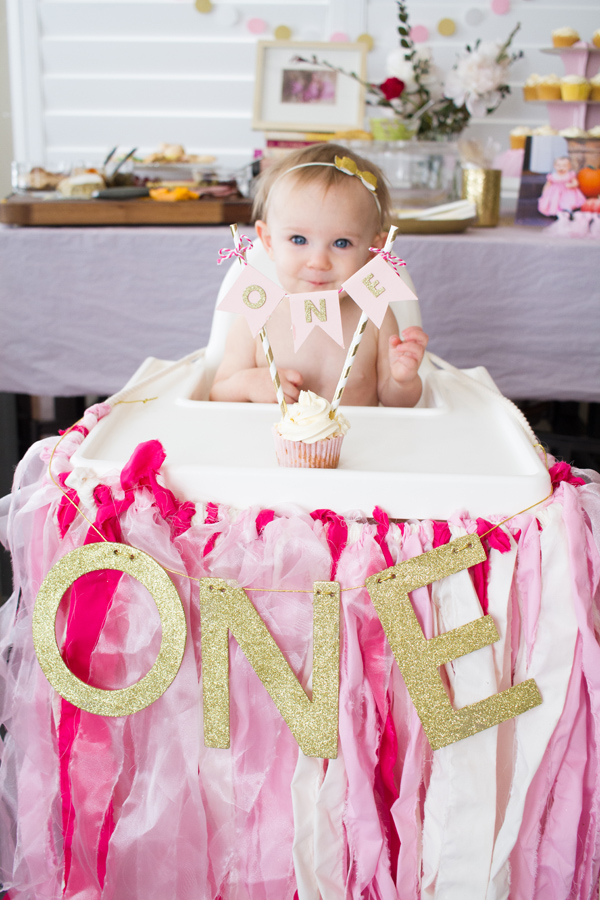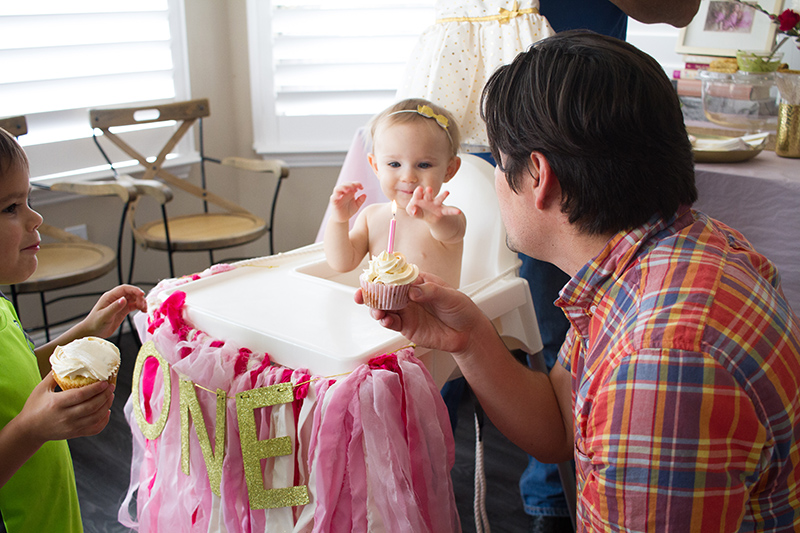 She was very into her cupcake!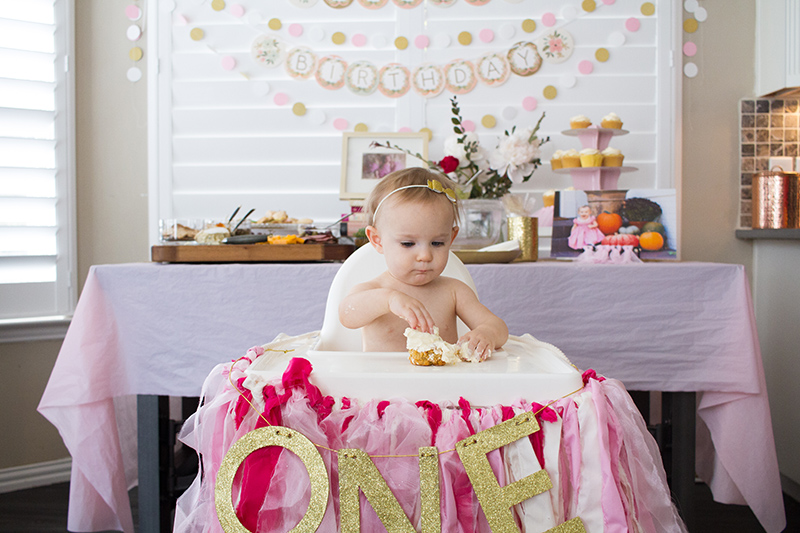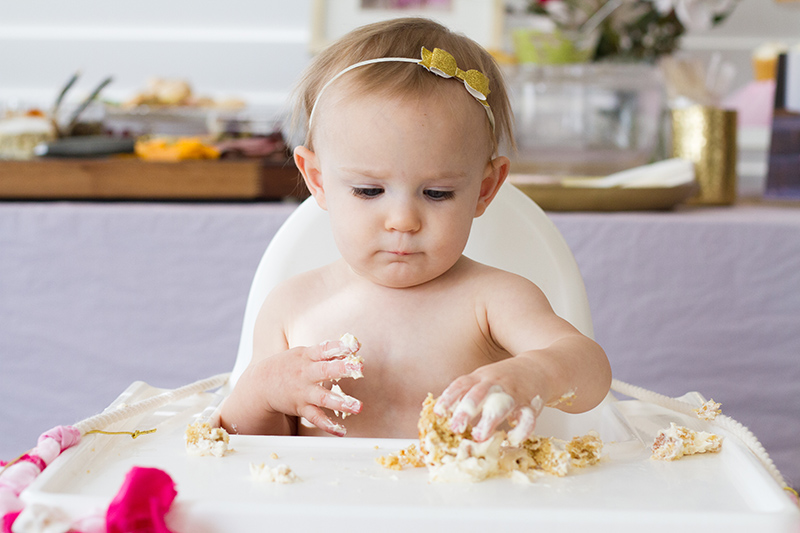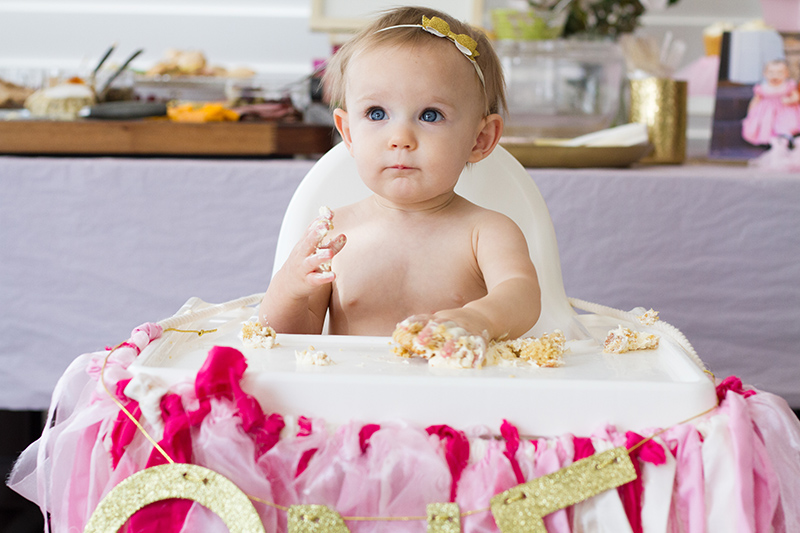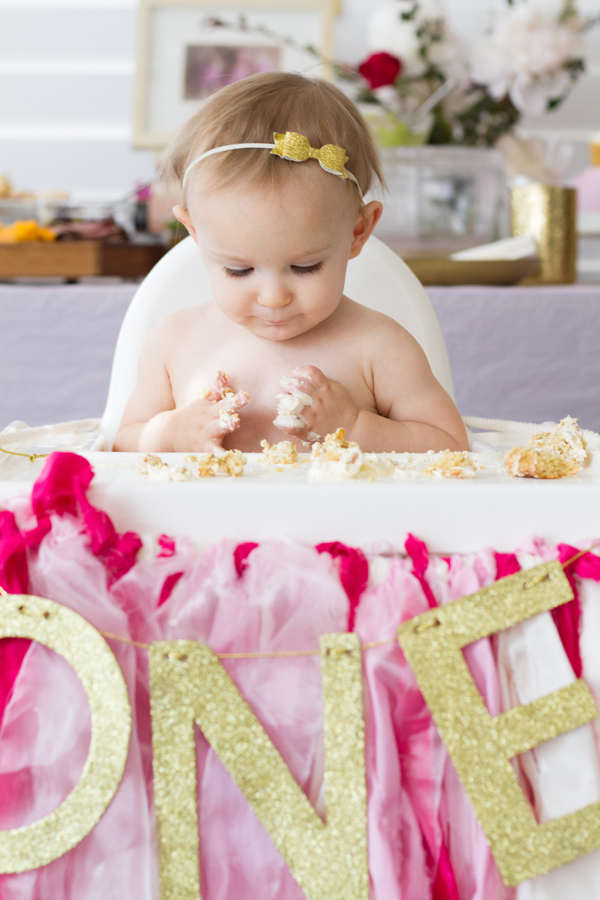 My babies!  Those boys love her so much.  It makes me so happy.
There were also very willing to help her open her presents. 😏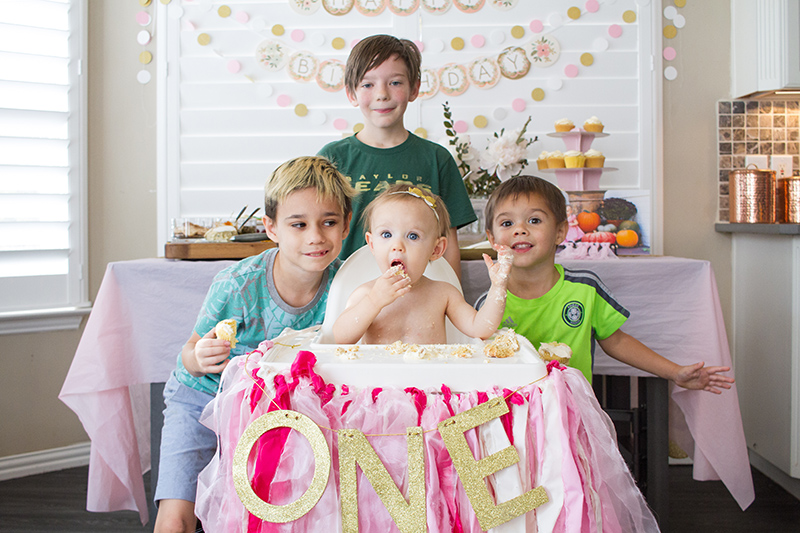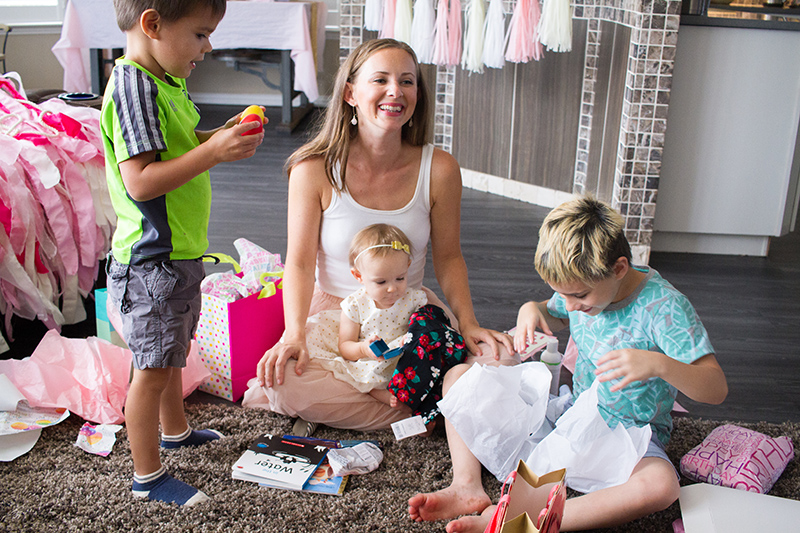 Kate Spade sparkle Keds!!  She loved them.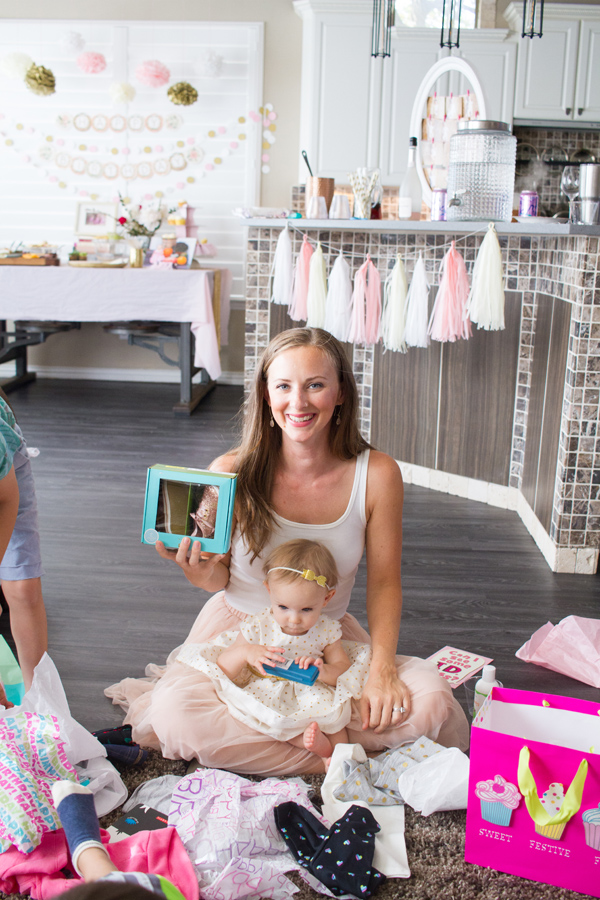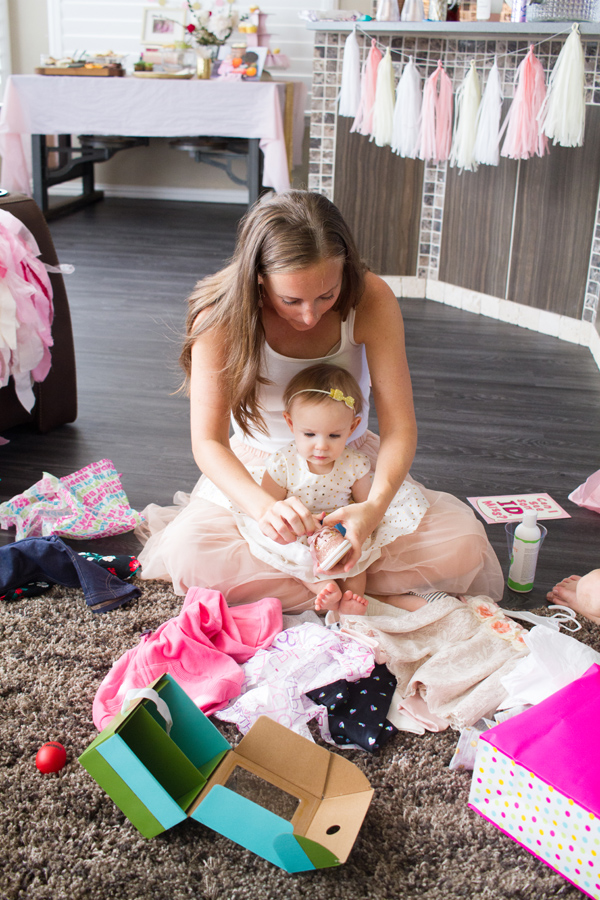 This party was easy to put together, fun to host, and so so pretty.  I am HOOKED on Confetti Party Plans!  Thanks Allison!!!!

*I was given this party plan free of charge, but my opinions are all my own!  I'M IN LOVE!
SaveSave
SaveSave