My sweet sweet Granny.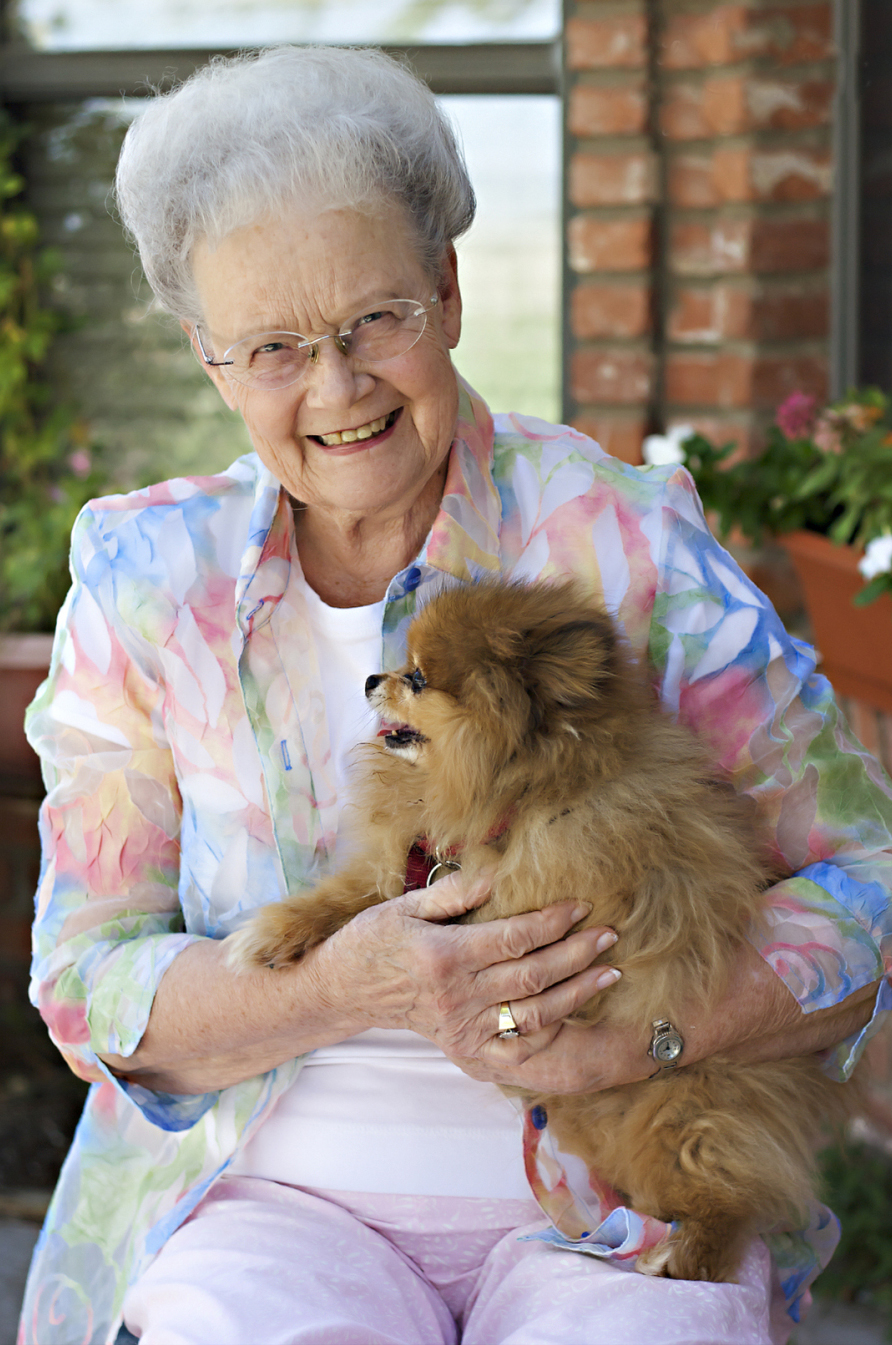 We just saw her less than two weeks ago at Baylor homecoming, where she cheerfully sat and took individual photos with every family member present.  She was wearing a snappy little pair of green moto jeggings, cute green vest, and her accessory was game strong!   She was glowing with happiness and was just every bit of herself.  It had gotten pretty warm, and I was sweaty by the time I sat down for my picture with her, so I had wadded my hair up into a less than cute bun on the top of my head.  As I sat down, I had the thought, "You should take your hair down because you won't like how it looks in this photo and it could be your last photo with Granny."  Not paying the thought much heed, I brushed it aside and just took the picture.  Let that be a lesson to you!  Always listen to the little voice, and don't try to tell me that God doesn't care about your hair.  But I digress…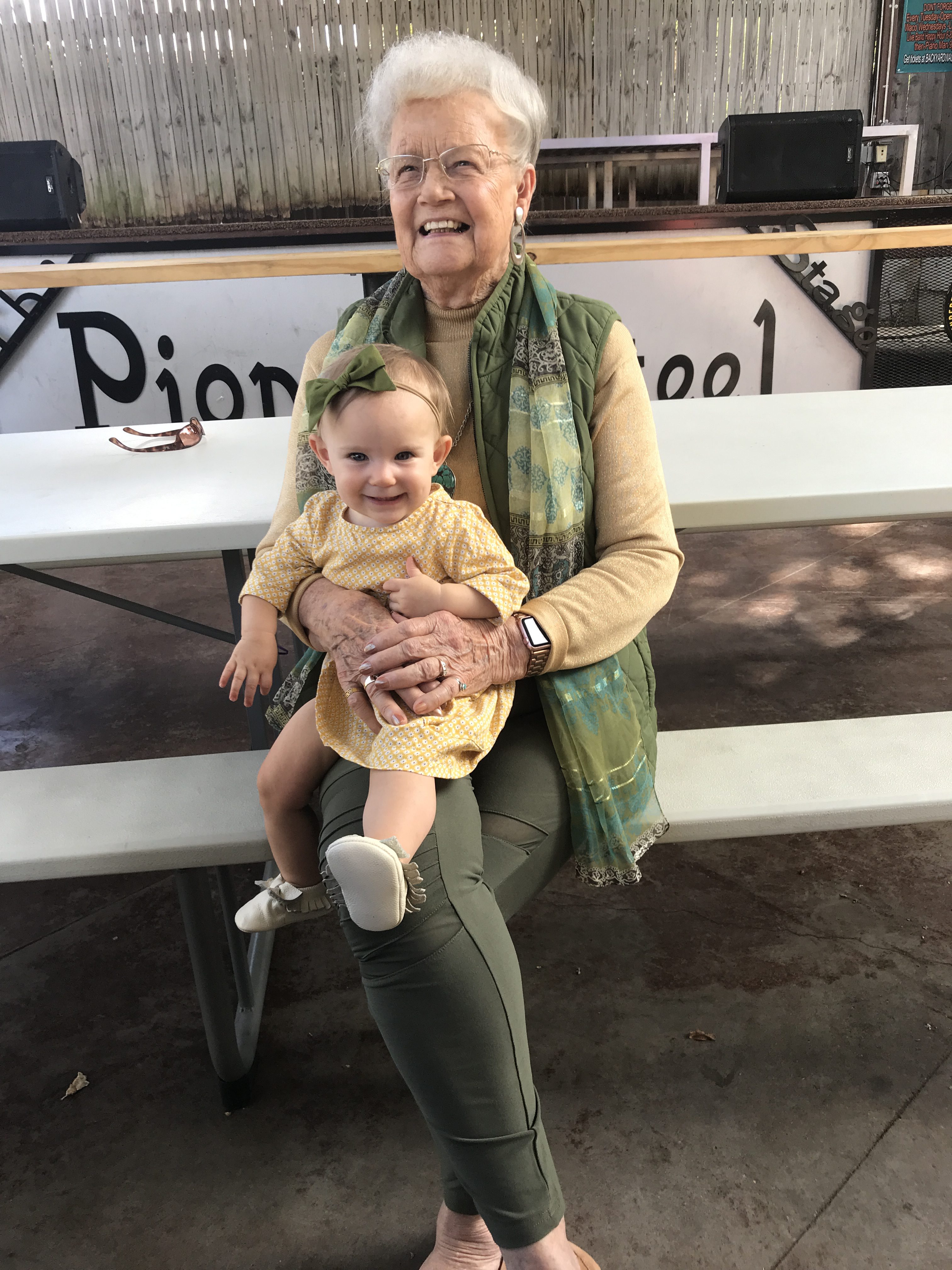 Granny truly lived until her very last day – even sending her nightly email before she went to bed the evening before she died!  And although we weren't ready for her to go, for the past few years she liked to giggle and say, "Well I can't die young!"  She'd say it any time she was eating something unhealthy or doing something that wasn't completely 'safe.'  Granny had lived a full, amazing life, and she was enjoying her time on earth serving people, but was ready to go any time and be with Jesus.
But ultimately there's no denying it, even though she was eighty eight, even though she was ready to go, even though she had truly lived it up until the very end, even though we went to stay with her in June and saw her again just ten days ago, my heart is still broken that she's gone.  She was the kind of person you could never get enough of.  Someone you always wanted to spend more time with, someone whose stories you wanted to continue to hear, and whose cinnamon rolls you without a doubt wanted to continue to eat.  I stamped my foot as tears poured down my face when I listened to my dad telling us that she was gone.  I'm not ready not to have her anymore.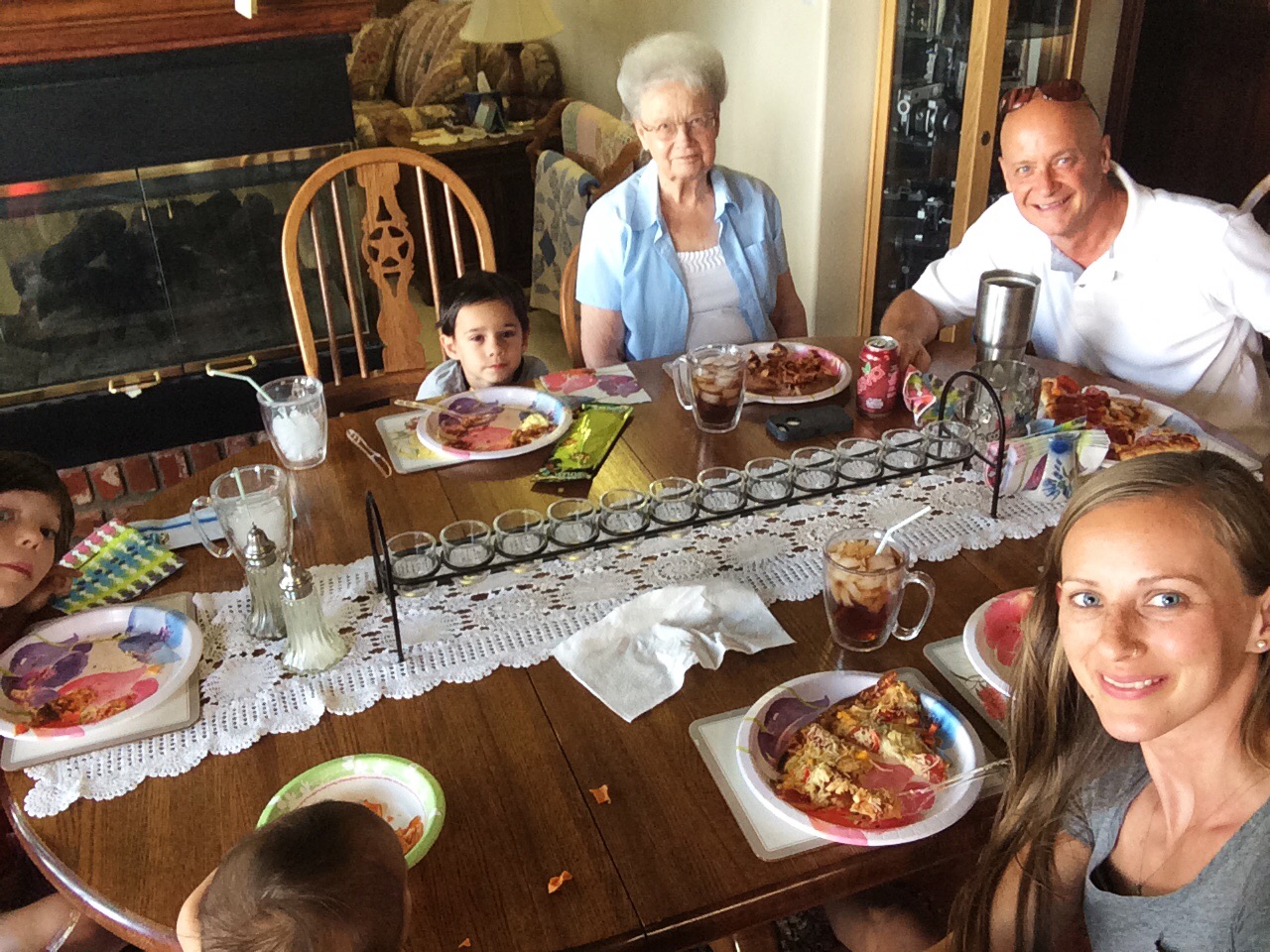 Betty Worley was the embodiment of the word 'amazing.'  A breed of woman you just don't see every day.  Growing up, when my dad was teaching me about the importance of choosing to have a good attitude even when I didn't feel like it, it was Granny he spoke of as an example.  He'd tell me that even though she hadn't had an easy life, she was one of the happiest people he'd ever seen.  I still think about her when I'm choosing to have a good attitude when things are difficult.  There was so much more I wanted to absorb from her, so many more stories I wanted to hear or hear again.  I loved sitting next to her in Grandpa's recliner just chatting and hearing her tell us about her life.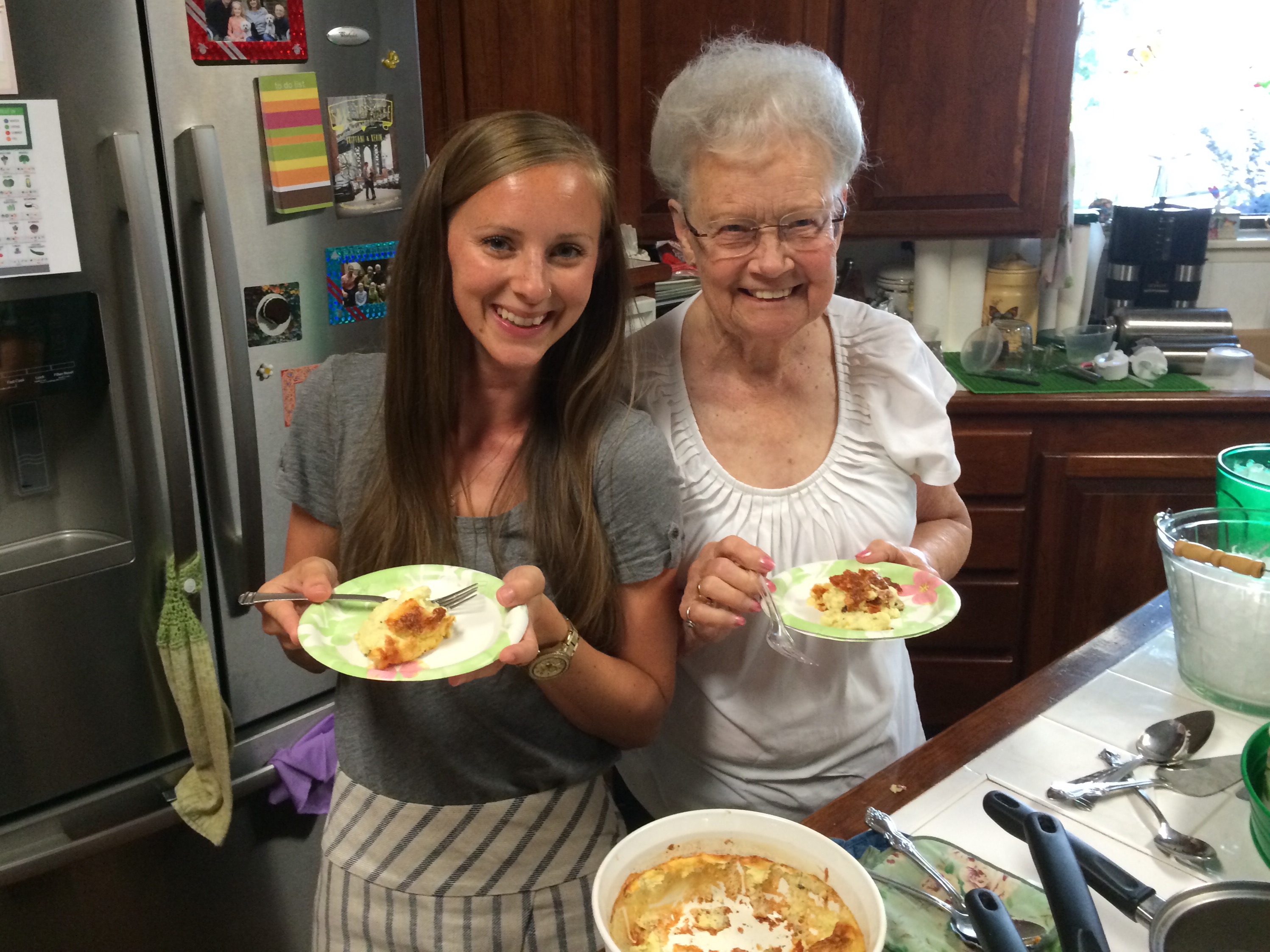 There are the famous Granny stories, like the one where she forgot to put the guard on a saw while she was helping roof one of the homes they built themselves.  She accidentally cut right into her thigh (!!!), but was back to work later that day after a little kerosene and some stitches.  Grandpa's comment by the way was, "Betty, you're getting fat all over the roof!"  This one is legend in our family.  But then there are the private conversations that left an impact.  Like when she told me that people tend to let the years fade their memories of what it's like to have young kids.  That so often people judge young parents and think that their kids never did XYZ, and were so much better behaved, when really every single person's kids including her own were just as obnoxious and they just don't remember it.  Or when I lost my baby and she wrote and told me that my baby girl was waiting for me up in Heaven with Grandpa.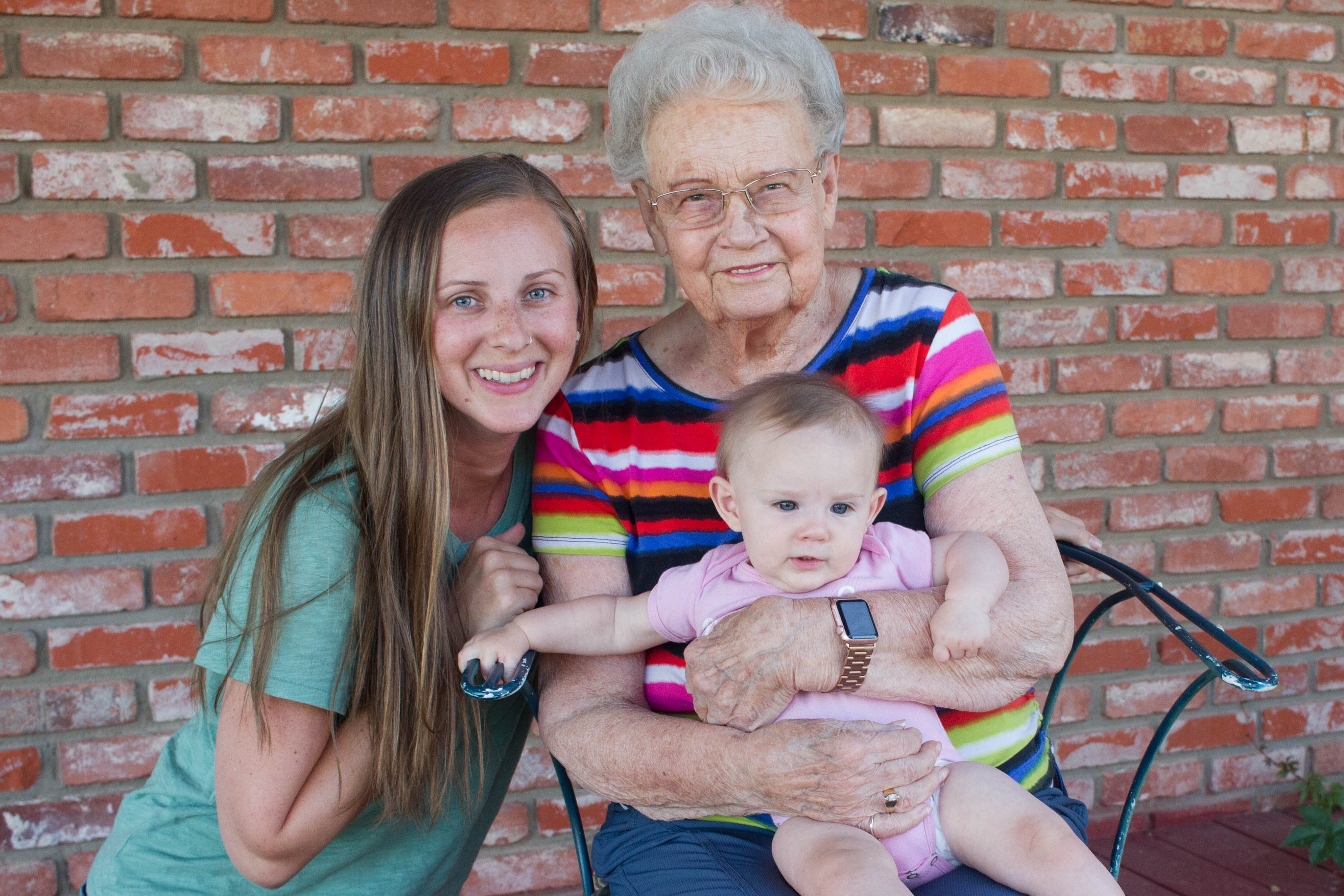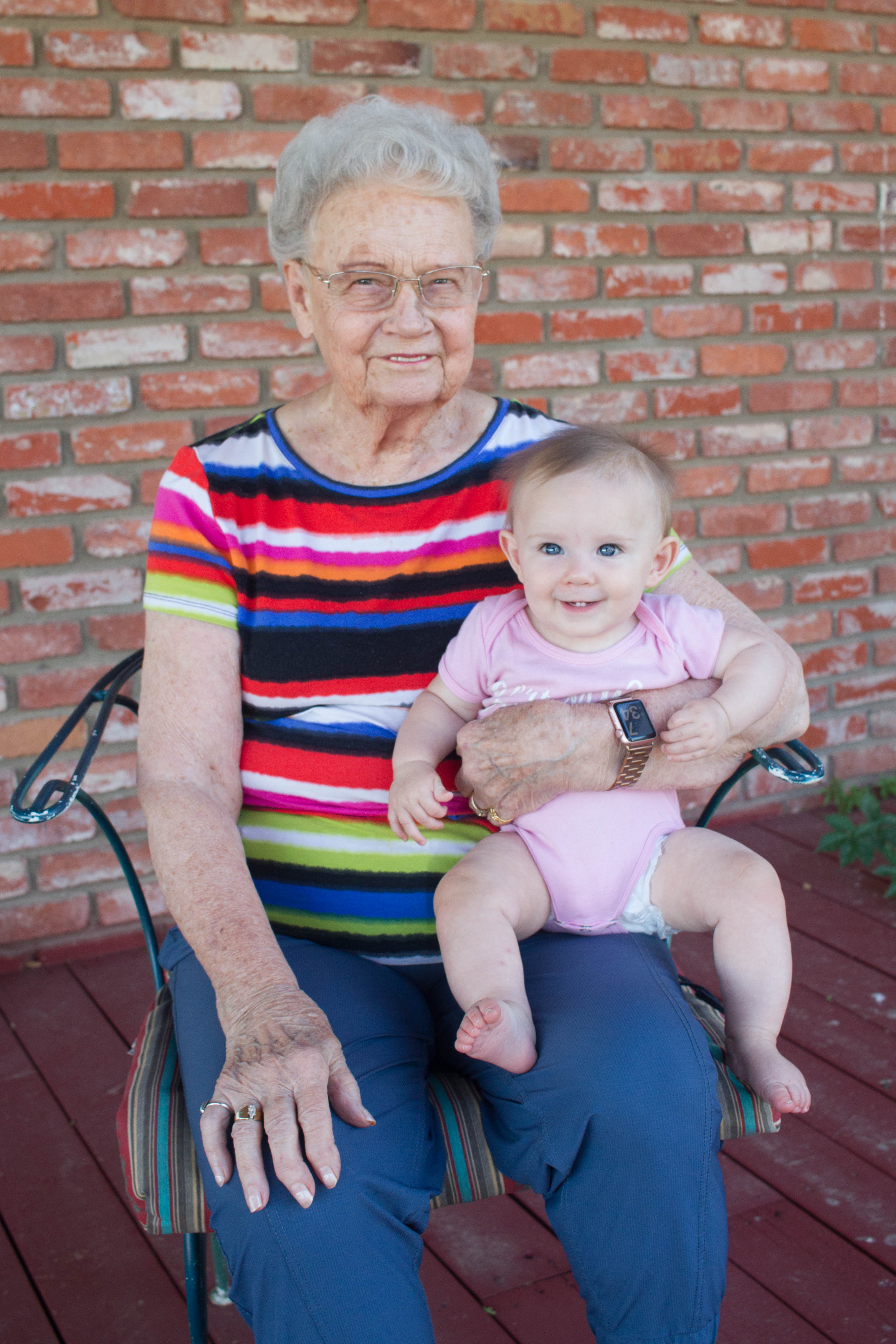 Granny always had a smile and always had open doors to all who wanted to visit her – even with their toddlers – well into this her eighty eighth year.  You might think that she would start to get protective of her house and her time, and how much she was willing to serve or cook at eighty eight, but she didn't.  Living alone, she had more food in her giant refrigerator and garage freezer than we do in a household of seven people.  She could feed an army at the drop of a hat! Just two weeks ago she took some homemade soup to someone else who'd had a heart attack.  She was still attending the baseball games of great grandchildren, texting us from her Apple Watch, and sending nightly emails to her family chronicling her days.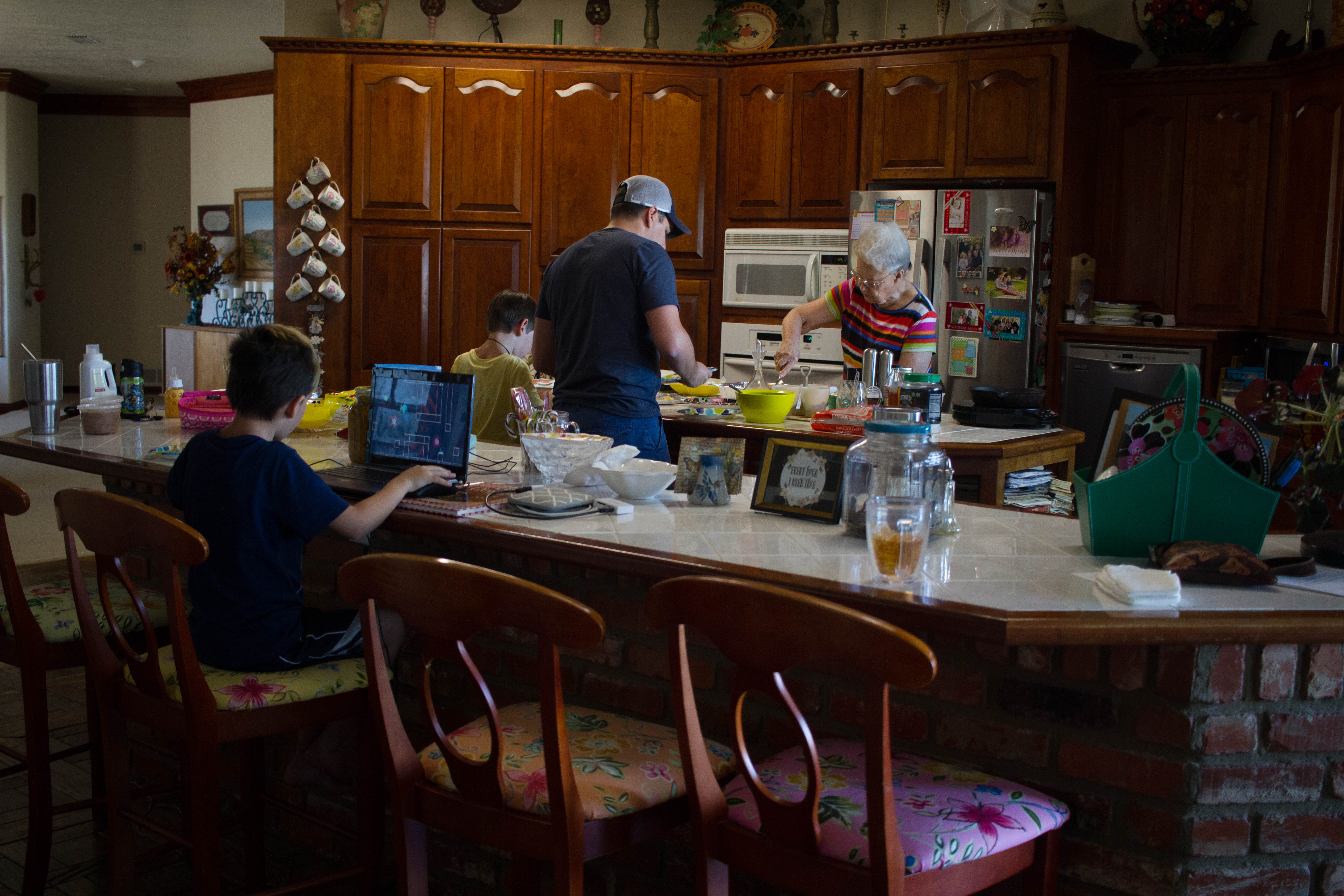 Those emails started when my grandpa died almost a decade ago.  What began as a means of letting us know that she was ok by herself the first few nights after we all went home, turned into a nightly journal detailing the often hilarious, sometimes mundane details of her day, and included whatever recent family news had graced her ears.  You had to be careful what you told Granny, because if you were not explicit in your instructions of privacy, you could bank on the fact that the details of your colonoscopy were going to be in that email.  But my favorite seasons of the nightly email were the ones when she also told the stories of time gone by.  Collectively, she shared all of her stories from every major season of her life in those emails, and you might be surprised how well the saw story fits in with the rest of her life and history.  She was one tough cookie!  But she was also the one who would sneak cookies to you when you'd been sent to your room with no dinner.  What a legacy she and grandpa left us.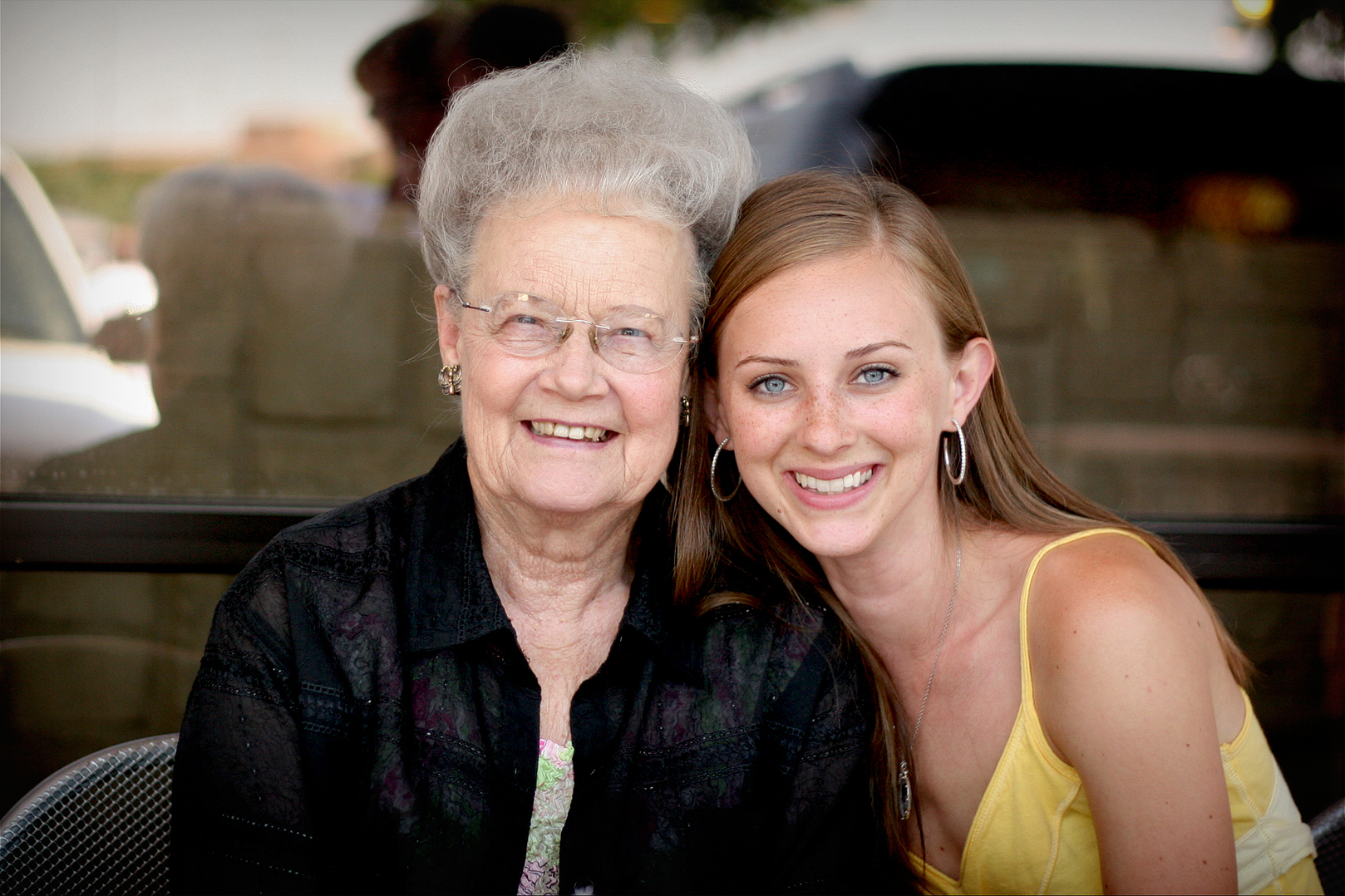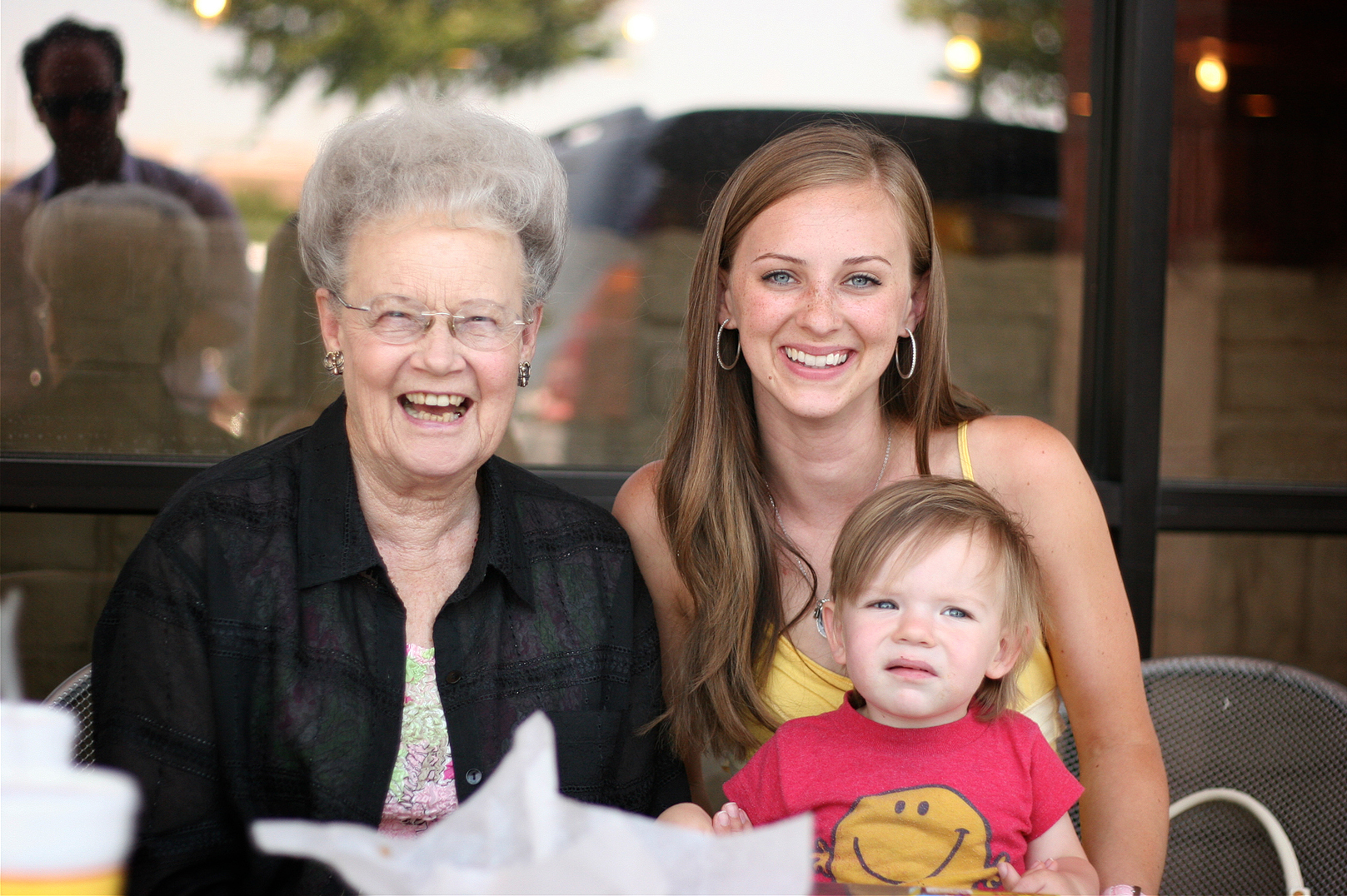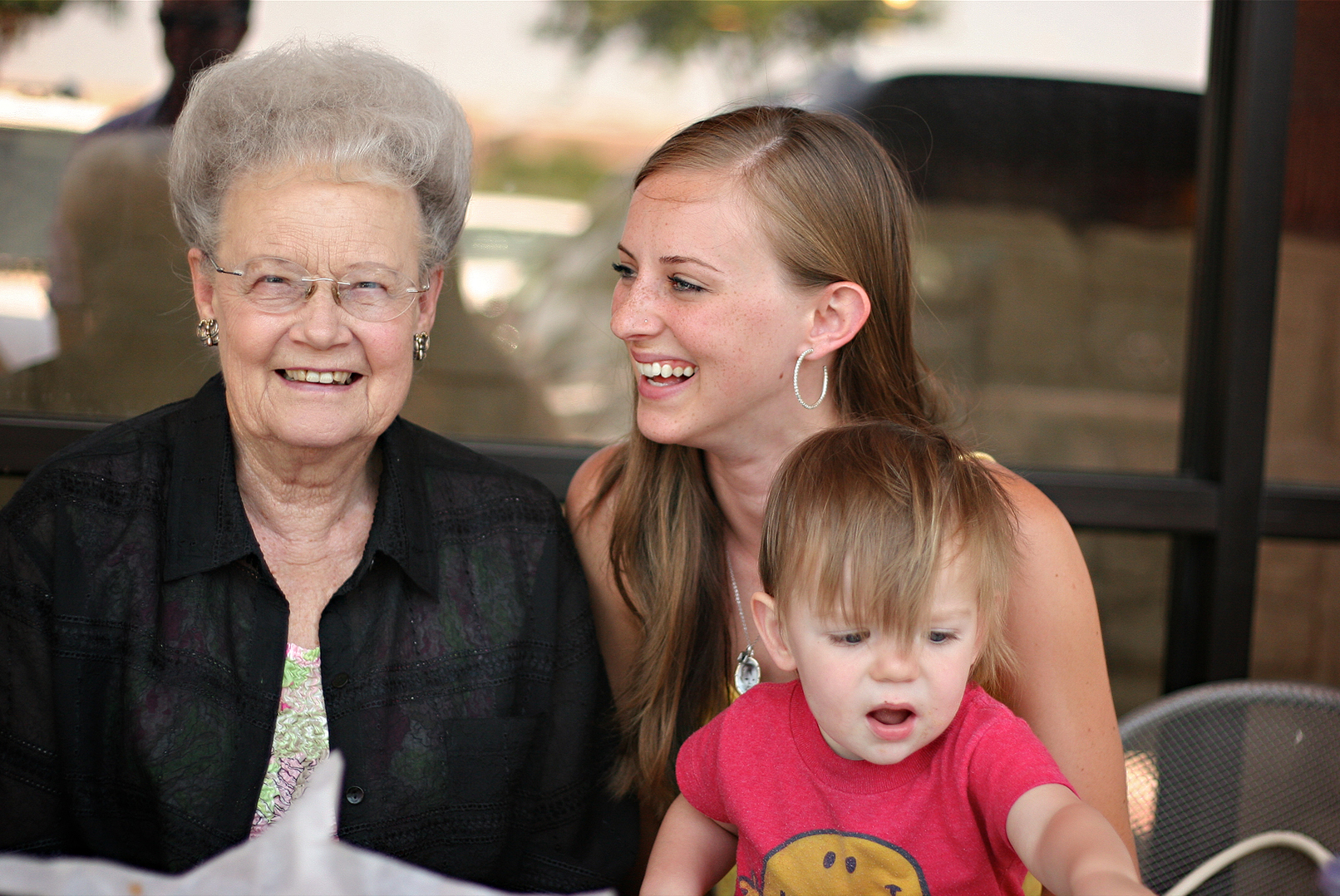 Probably the most remarkable thing about their legacy is that all five of their children, sixteen grandchildren, and 36 (and counting) great grandchildren are all serving Jesus, all get along, and are all in relationship with each other.  I didn't realize how uncommon and remarkable this is until fairly recently.  It's just what I grew up with.  We are an exquisitely blessed bunch.  We have a deep spiritual heritage.  They both ran their race well and finished strong, and I know that I will miss them both for the rest of my life.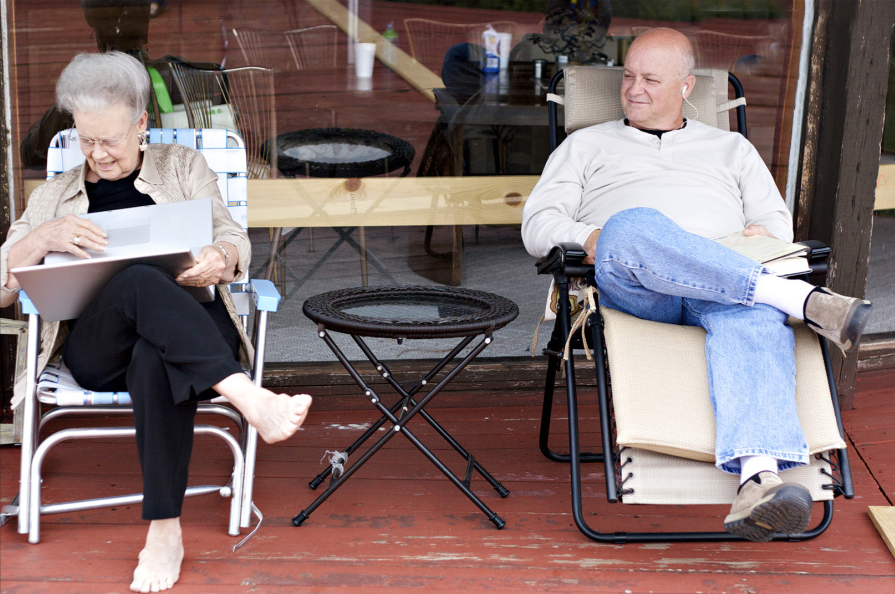 I am so grateful to be their granddaughter.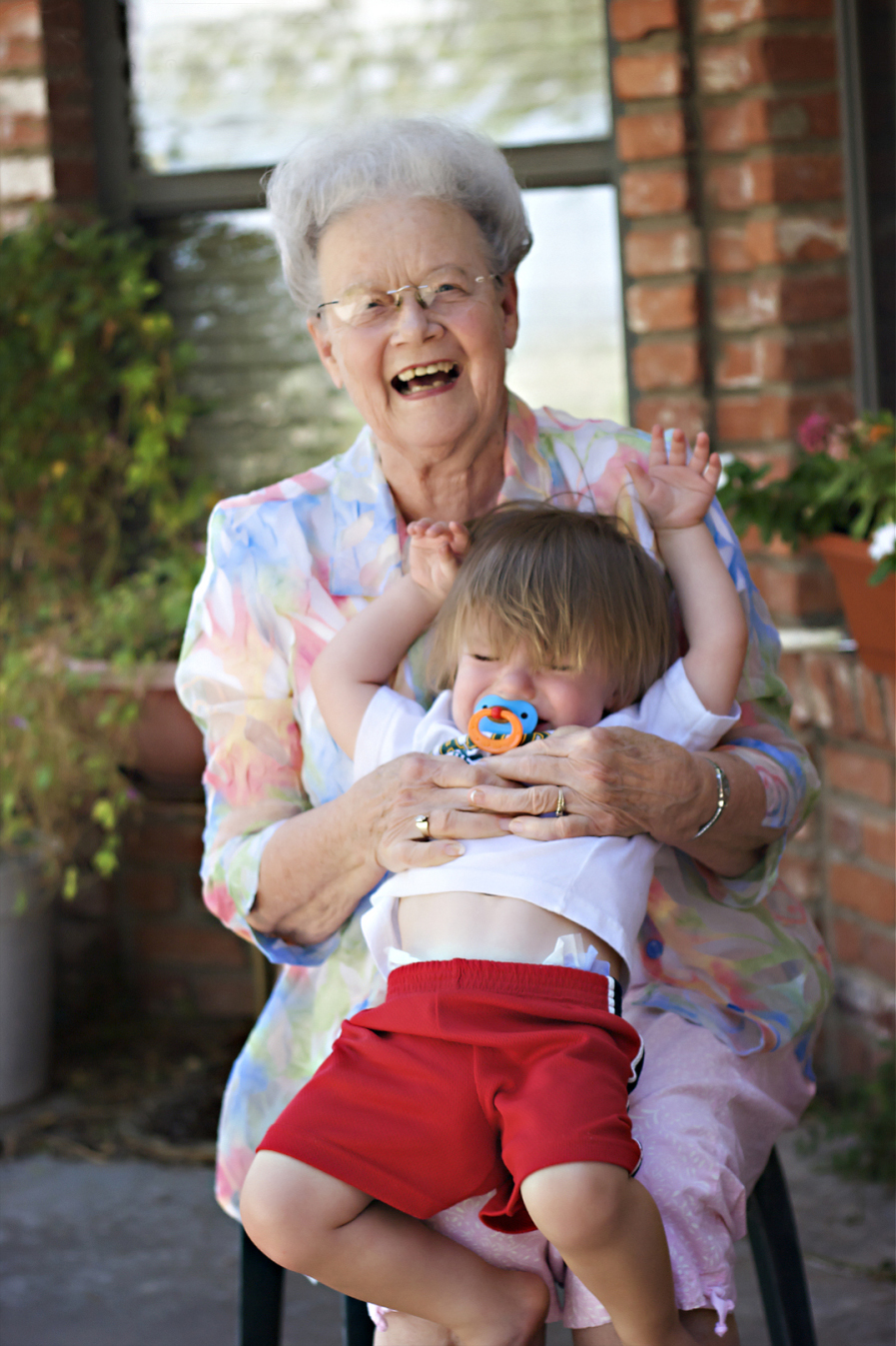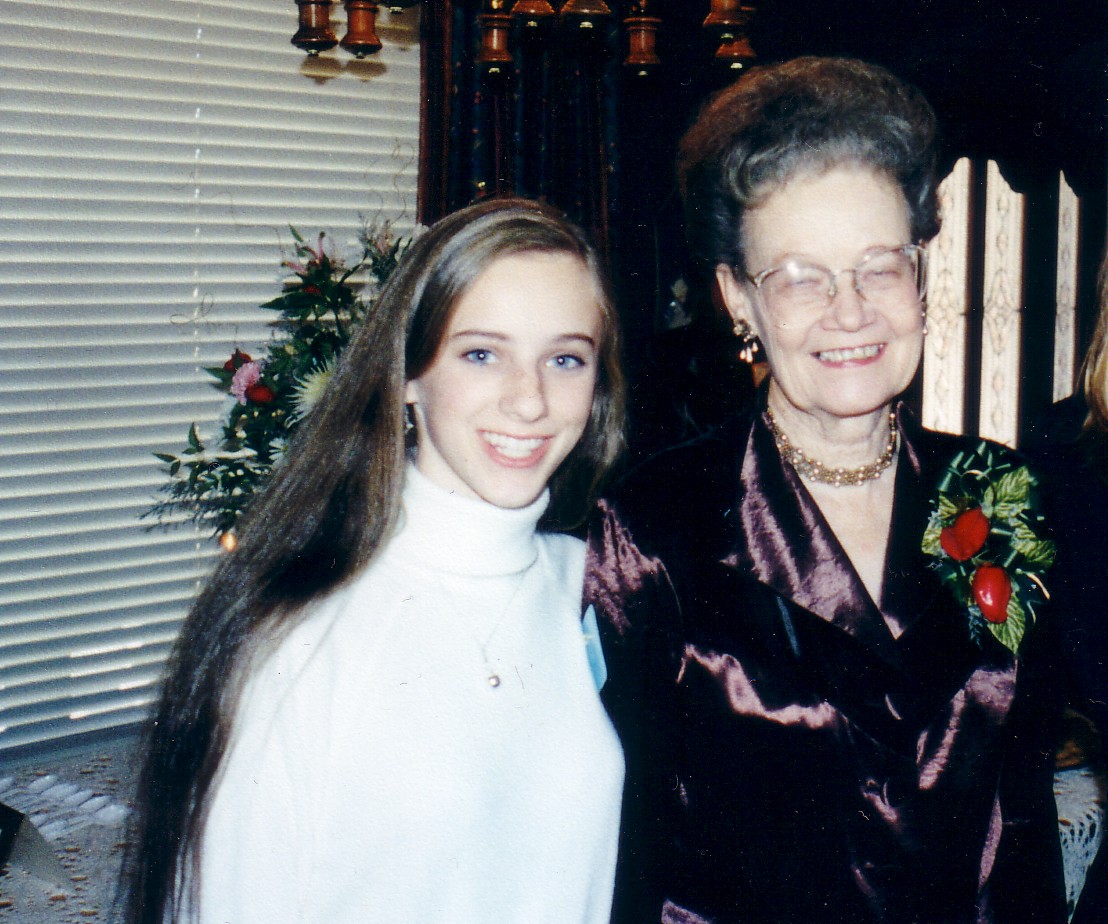 SaveSave