Y'all.  I'm completely and undeniably obssessed with essential oils.  More specifically with Young Living Essential Oils and all of their products in general.  I realize it doesn't make sense to start a sentence with the phrase 'more specifically' and end it with 'in general' but go with me here.  Y'all know I'm a health nut.  That crazy lady who doesn't let her kids eat processed food, washes her hair with baking soda, and made her own dessicated liver pills to take on vacataion.  Well I've had my eye on essential oils as something that I wanted to implement in our lives for almost three years now, and in fact I even got my feet wet using oils by another company a couple of years ago.  But about six months ago after doing some research, I switched over to Young Living (I'm not interested in controversy about oil companies, but I'm happy to talk privately about my research) and I'm in LOVE.  When I first tried to get started with oils, we were in the middle of the season where we weren't sure if we were going to be lose our house or not, so purchasing oils wasn't high on the priority list #ifyaknowwhatimean.  But this time, I really felt God pushing me to trust Him to provide and start USING the oils in our every day lives.  And what do you know, He's provided, and our lives are changed!
I've used my oils for first aid, sickness, tummy trouble (that's how Jake became a believer), sleep issues, stress, allergies, teething and more with fantastic results.  But my main testimony after really using oils and other Young Living products every day is that I have more energy than I've had in at least three years.  Moms can I get an amen??  I ordered my starter kit with the Every Day Oils, which I do in fact use every day, but there have been a few key additions that have really made a difference for me in addition to that kit.  In fact, I'd say that I've noticed three different levels of energy improvement in the last six months.  And y'all.  I'm a mom of a baby and two young boys, who homeschools and works from home, who also suffered from pretty debilitating adrenal fatigue just a couple of years ago.  Energy is a big deal for me!!!  And I'm sure it's a big deal for you too, so I'm going to share the three products that have really helped my energy levels.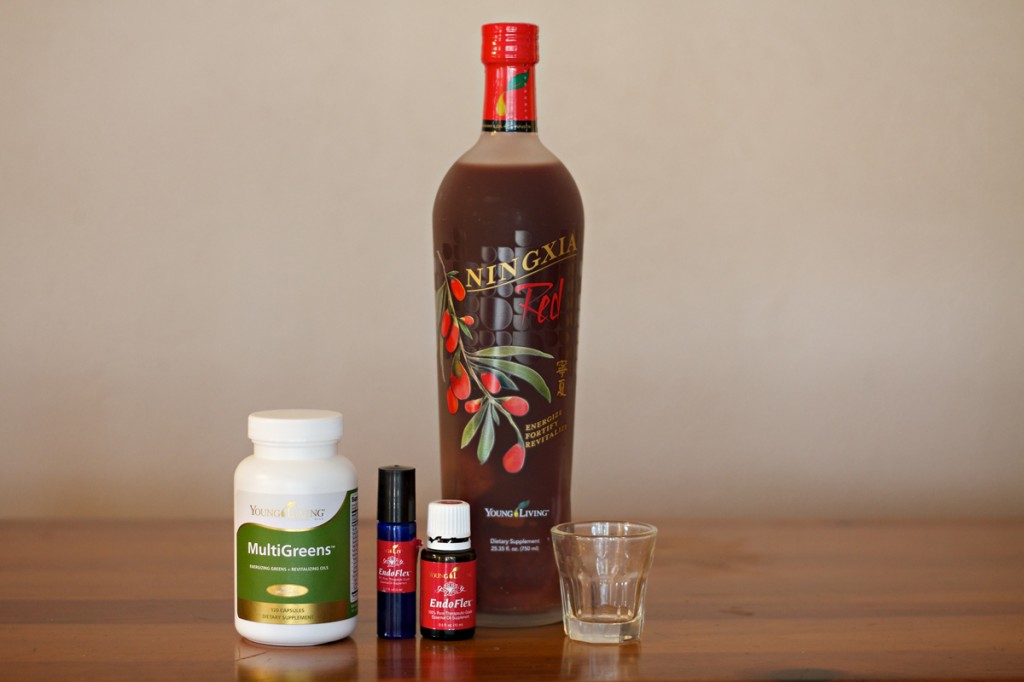 First, my chiropractor recommended that I start using EndoFlex daily, applying it over my thyroid and adrenals twice a day.  So I did.  It's nice to work with health care providers who prescribe oils.  Both my chiropractor and my pediatrician use oils in their practice which I think is just dandy.  Anyway, about EndoFlex.  I combined some EndoFlex with some melted coconut oil in this handy dandy roll-on bottle for easy application, and I was all set.  At first I didn't really notice the steady improvement in my energy until one day I couldn't figure out why I was lagging and I realized I'd forgotten to use it.  It wasn't hard to remember to apply it after that!  Plus, I think it smells wonderful!  It has this nice spearmint scent that's lovely.  Almost all of us need a little extra adrenal/thyroid support.  I love being able to support my adrenals with a little swipe of oil that smells yummy!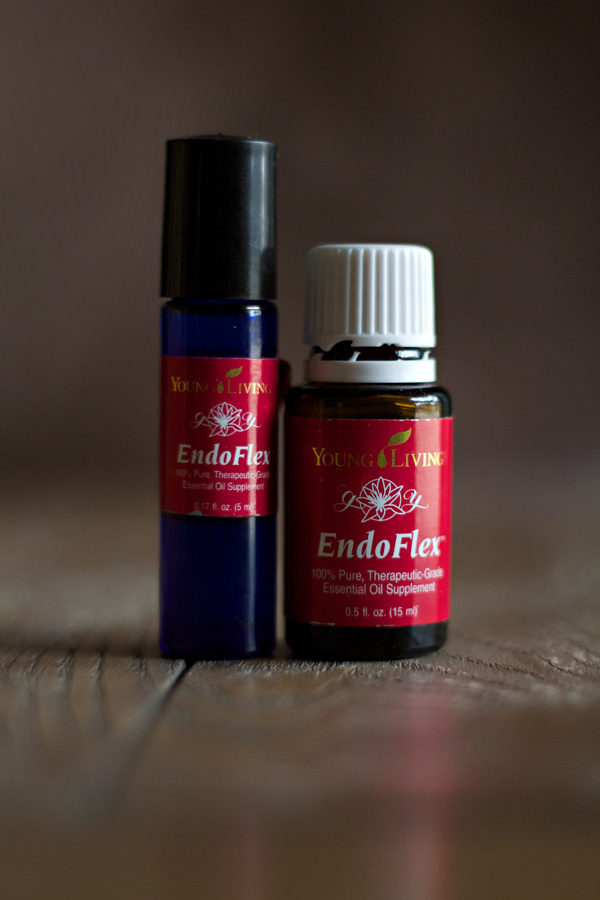 The second boost in energy I felt came when I started drinking Ningxia Red.  Oooooh sweet Ningxia Red.  I hesitated to try Ningxia for several reasons.  First, I've always been skeptical of drinks pushed by MLM companies.  I really get turned off by anything that suggests that you can have energy with JUST this (usually synthetic) product.  I believe in a balanced lifestyle, good sleep, and real food.  So if someone's talking about a drink that is supposed to fix all your problems without addressing your diet, I ignore it.  I also assumed that Ningxia Red had to be full of sugar because it was full of fruit.  And sugar is sugar whether it's from fruit or is processed from the sugar cane plant – both elevate your blood sugar.  And finally, I'll be real with you, Ningxia Red is not cheap, and I was already walking in faith just to be ordering oils monthly.  However, when I actually read up on Ningxia Red, discovered that it only had 2g of sugar per serving, heard people I respected singing its praises (my midwife for example goes on and on about the beauty of the placentas of moms who drink Ningxia Red during their pregnancies, ha!), and started hearing fabulous testimonies about it, I decided to give it a try.  I eat really great food, consume very little sugar and get good sleep.  But let's be real, I'm a homeschooling, work at home, mother of three.  I can still use a boost!  And y'all Ningxia Red did not disappoint.  Sometimes when I drink it I feel an instant boost.  Other times, I just notice that it's 3 in the afternoon and I'm not tired like I usually am.  This is another one that I notice if I forget to drink it.  It really tastes like a concentrated (yummy!) juice to me, so we pour our 2-ounce shot over ice and then fill up our glasses with water to drink.  Sometimes I'll add a drop of lemon or orange to mine for a special treat.  It's so good that it's become the reward I give to my boys for drinking their cod liver oil!  For the win!!  I could give you all the facts about Ningxia Red (if you want them anyway, click here), but suffice it to say, it's natural, it's making me feel better, it's FULL of fabulous nutrients taken from actual real food (which is why it makes you feel so good), and it tates great.  And it's wildly antioxidant.  Like on the ORAC scale, blueberries are around a 5000, and Ningxia Red is around 30,000.  So it's also keeping me young and beautiful.  Just sayin.  And again, God has totally provided, and I've been able to continue ordering it.  Boom!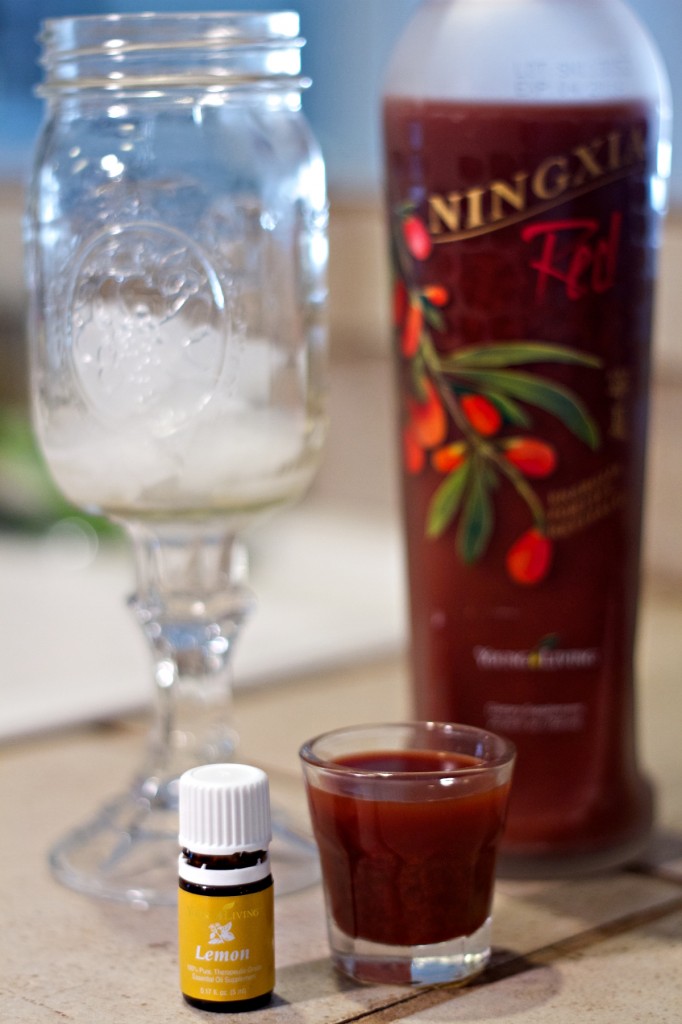 Finally, I recently had a Zyto scan, which told me that I would benefit from taking Young Living's supplement called Multi Greens.  If you aren't familiar with Zyto scanning, the non-scientific explanation is that a Zyto is a little machine shaped like a hand and connected to a computer.  You set your hand on the hand-cradle and it reads you in the much the same manner that a lie-detector machine would read you.  It does not diagnose you, but it does suggest products which would be of benefit to you.  I really nerd-out about this kind of stuff.  TELL ME HOW TO FIX ME!!!  Well it told me that I had 16 markers out of alignment and that 10 of them would be corrected by Multi Greens.  So I thought 'Well if I can hit 10 out 16 things wrong with me, let's give this a shot.'  I ordered some Multi Greens with my points (another great thing about ordering monthly – earning points!), and what do you know?  Again it's not that I felt some major change, I just realized that it was the middle of the afternoon on a day when I should've been really tired and I wasn't!  MOMS – CAN I GET AN AMEN?!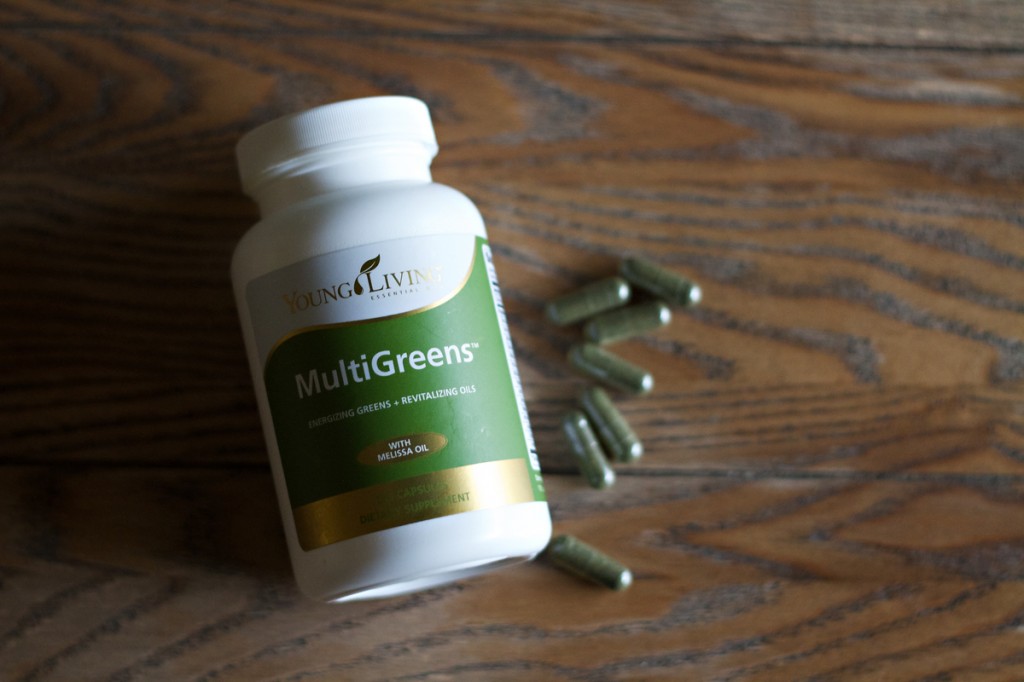 Now let me say that none of these products will make up for a lack of quality sleep, an out of balance lifestyle, zero exercise or terrible diet.  It's important to be balanced all the way around!  But as I have pursued that balance, I have found these products to be a wonderful addition to my healthy, natural way of life.  I think they are a great way to take baby steps towards a more balanced and healthy lifestyle, or are a great addition to an already balanced and healthy lifestyle.  I'M IN LOVE I TELL YOU!
So there you have three Young Living products that have rocked my world.
Next week I'll be sharing about how we use the Everyday Oils from the Premium Starter Kit ~ahem~ every day.  Cheers!
If you would like to know how to get your own Young Living products, click here.