Last week I didn't post because we were in Cozumel!!!  Woohoo!!  Jake's company takes all the employees and spouses on a trip each year and this year it just so happened to coincide perfectly in my pregnancy to be a babymoon!  We were so blessed!  I told one of my friends while we were on this trip, in the past four years we have not been able to afford to take a vacation, but each year we've had one.  Isn't that awesome?  In the last several years we have had lots of struggle and disappointment, but struggle and disappointment if used to fuel your own growth are good!  And free vacations are good!  God is always good, the good things are good and the bad things can be good.  He's not just faithful because we've had vacations when we couldn't afford to take them.  He's also faithful because He's used our hard times to build us and strengthen us and prepare us for what is to come.  Ok, I don't know where all of that came from, but I'm just grateful all the way around!!!
This week after we got home, Shep was delighted at how hard my belly has become, commenting that, "The baby brother can't hide anymore!" As he pushed around on my bump.  I was like, "Yes!  Thank you!  Enough pushing, he's there!"
Also I'd like to say, that one of the best things about being pregnant is that if you sit down to eat dinner and you have a meal that includes say, lots of carbs and a soup, you don't have to worry about needing to unbotton your pants afterwards!  That belly is already out there for the world to see, and you are wearing pants with an ELASTIC WAISTBAND so you can eat all the soup you want with no fear!  I get really happy about this kind of stuff.
Here are some photos from our trip and a couple from Thanksgiving yesterday!  PS, I brought Ashley's point and shoot camera to the beach – I got nothin' to prove by lugging my nice equipment around on vacation!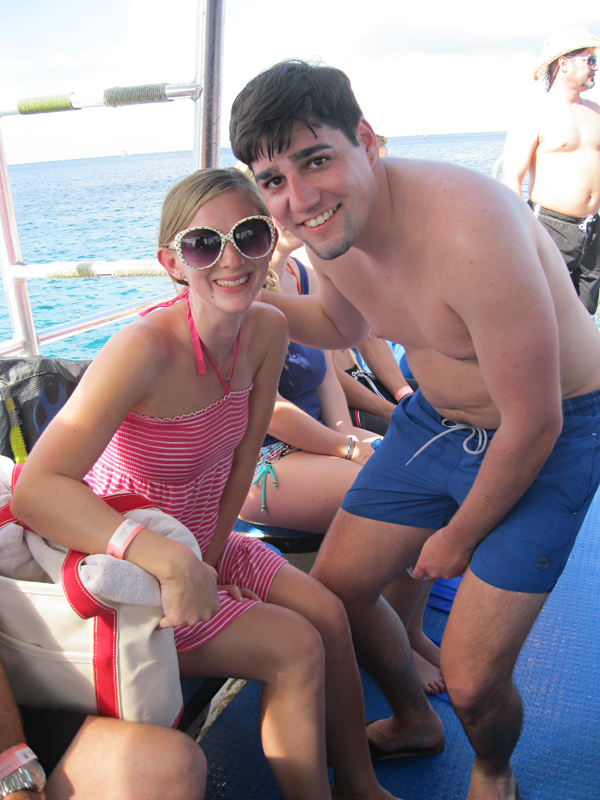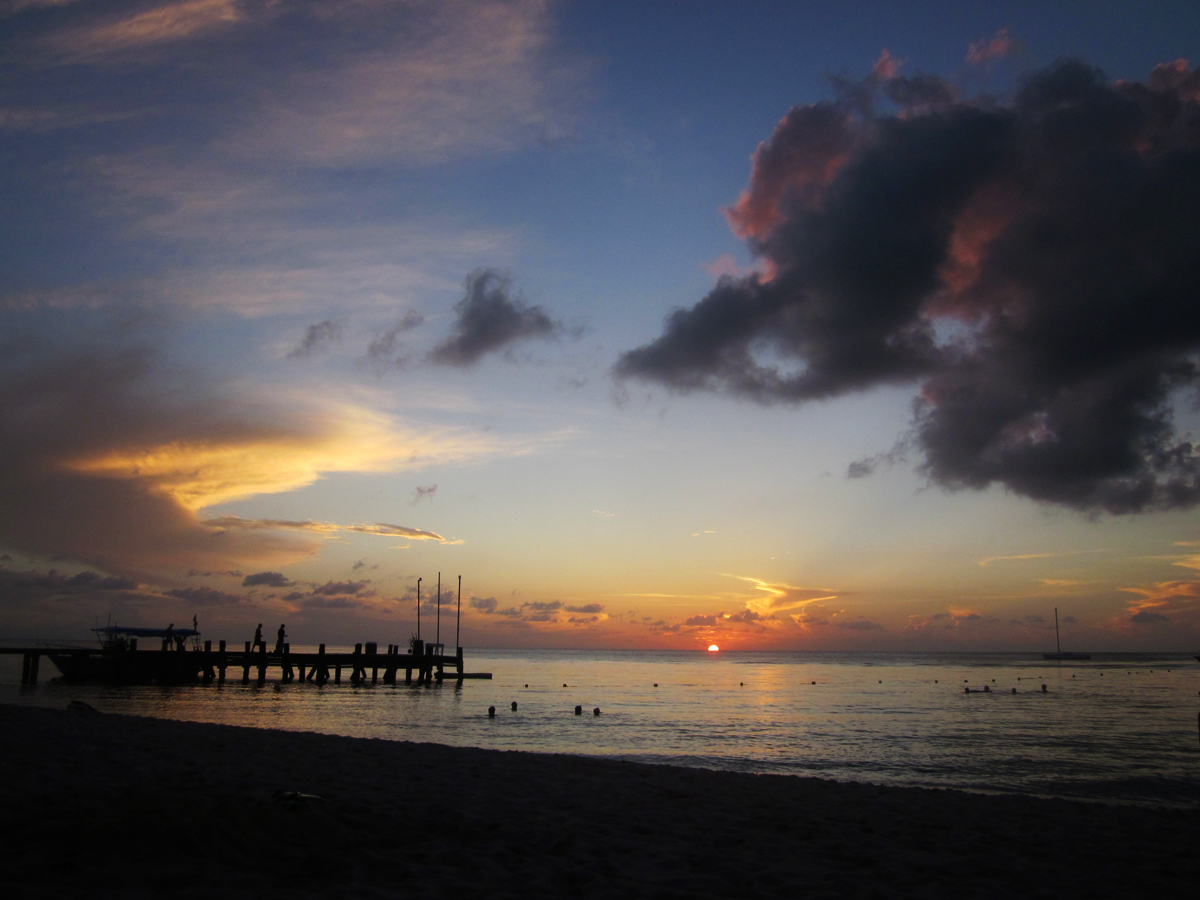 After we took this photo, I looked at it and thought, "Why do I look so…Ooooh right I'm pregnant."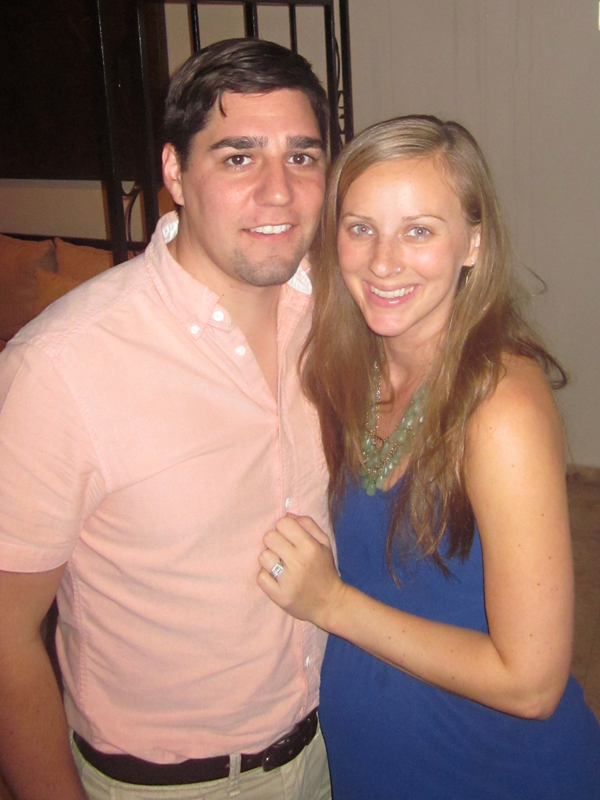 With my girls Morgan and Meagan.  Meagan and I are due just days apart!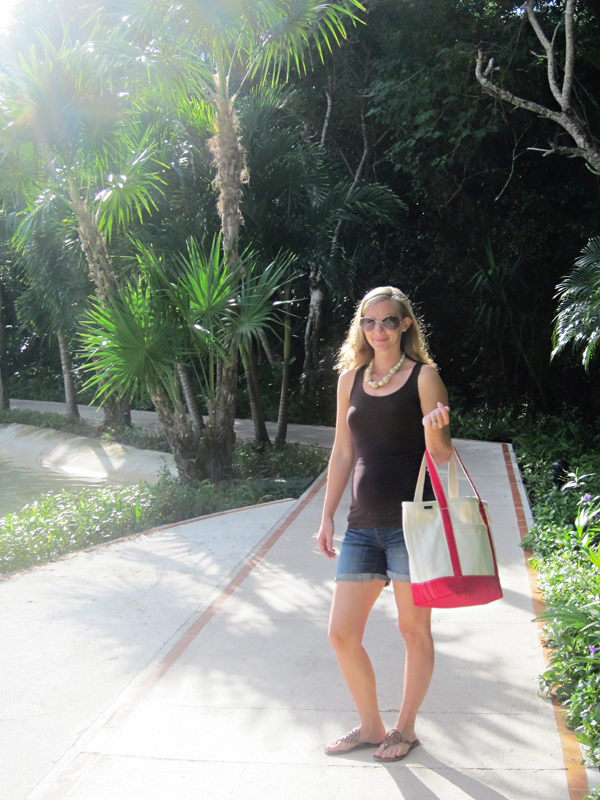 This was my view most days.  I was reading Gods and Generals, which is a fascinating novel about the different generals of the Civil War.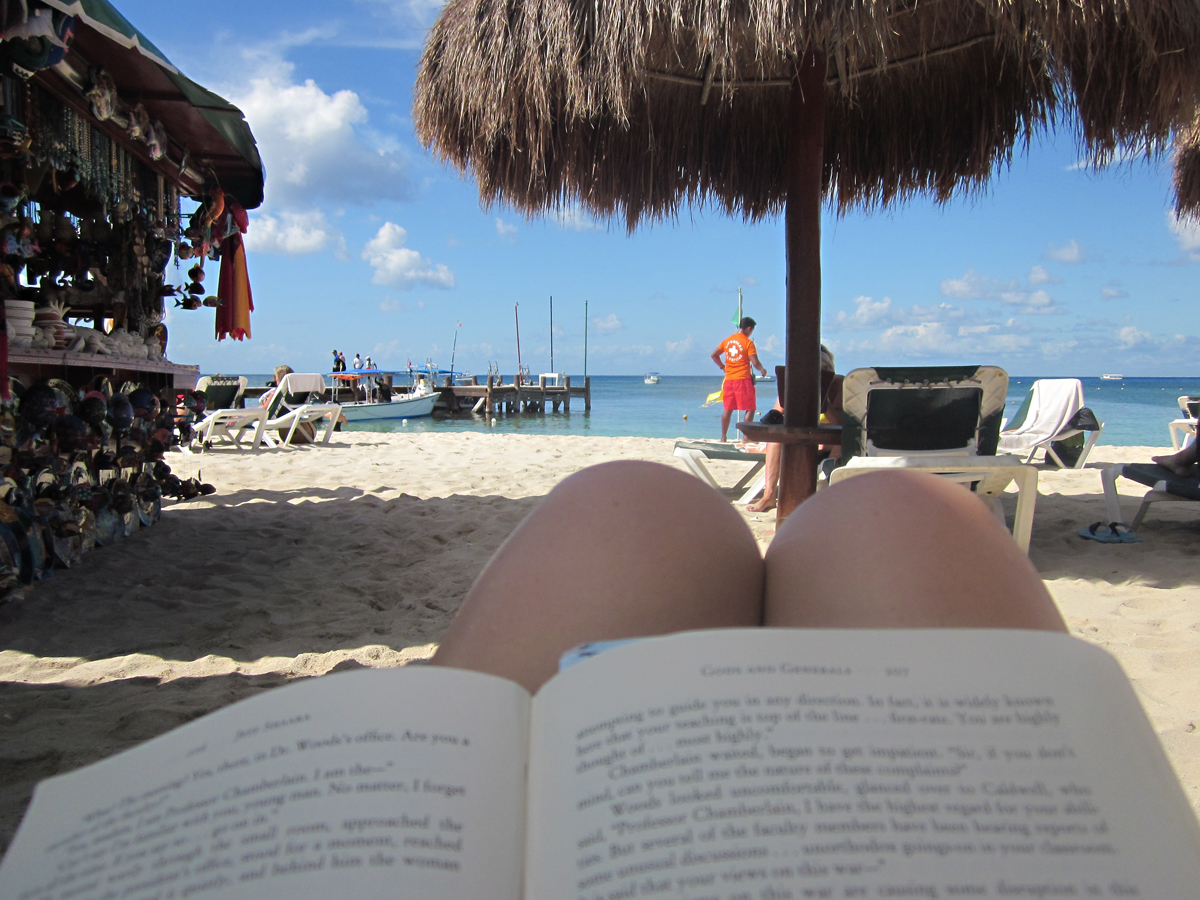 The guacamole at our resort was terrible.  Terrible!  So Meagan and I walked no lie, at least a mile across the beach to get to a restaurant that I'd been to before that has fantastic gaucamole!  We had to stop and rest three times.  Including a 15 minute cool off in the ocean.  But it was so worth it!!  We did however decide to take a taxi on the way back.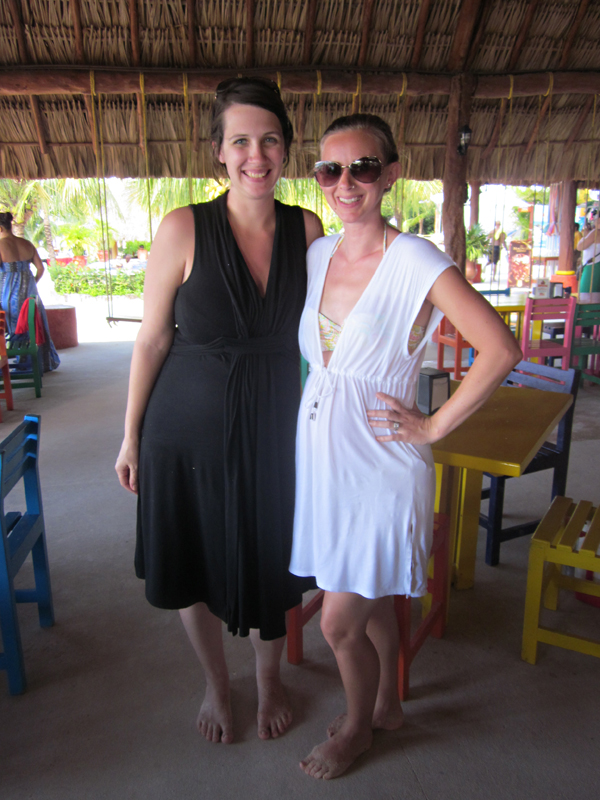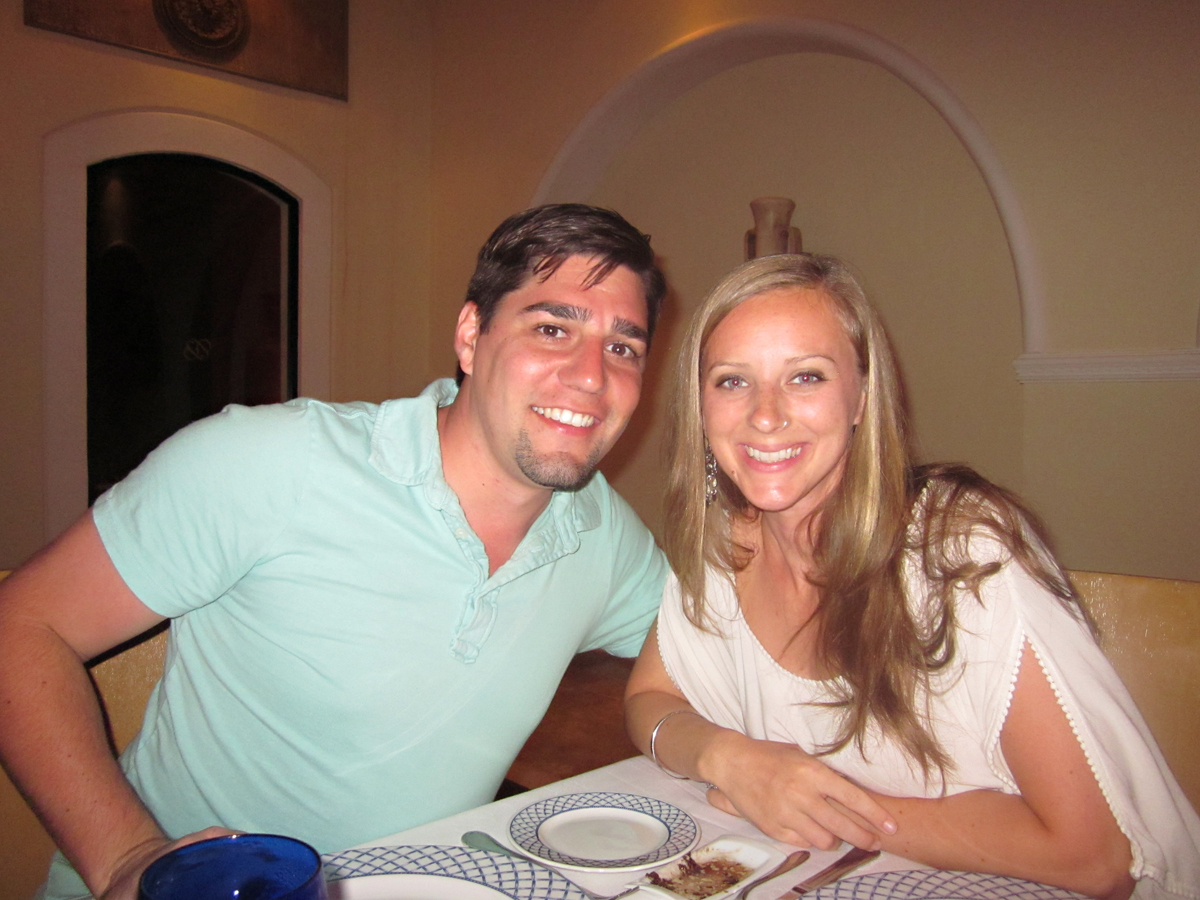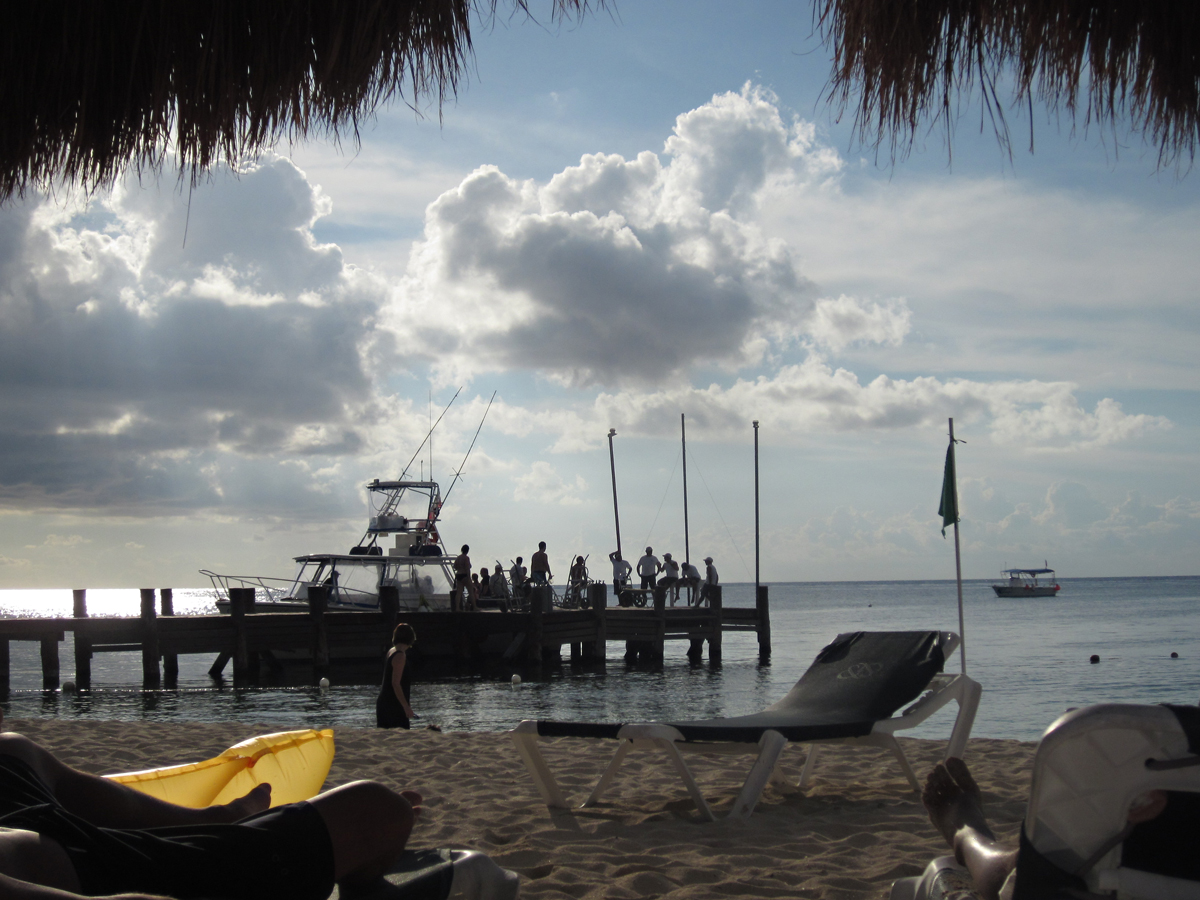 My ginormous insulated water bottle (64 ounces!) and non toxic sunscreen.  It was really nice to have cold water right there and not have to get up to refill.  More about what I packed to stay healthy and hydrated next week!
I love my Land's End bag!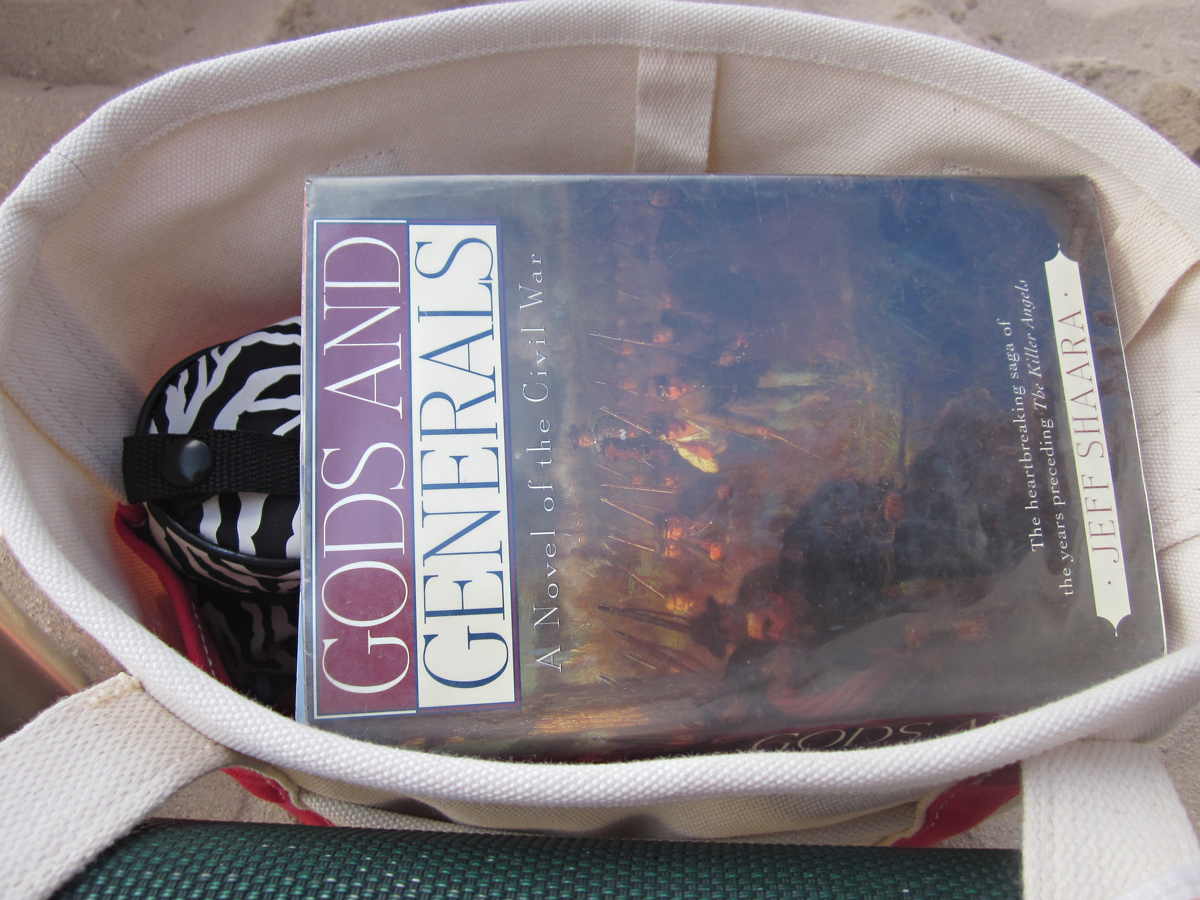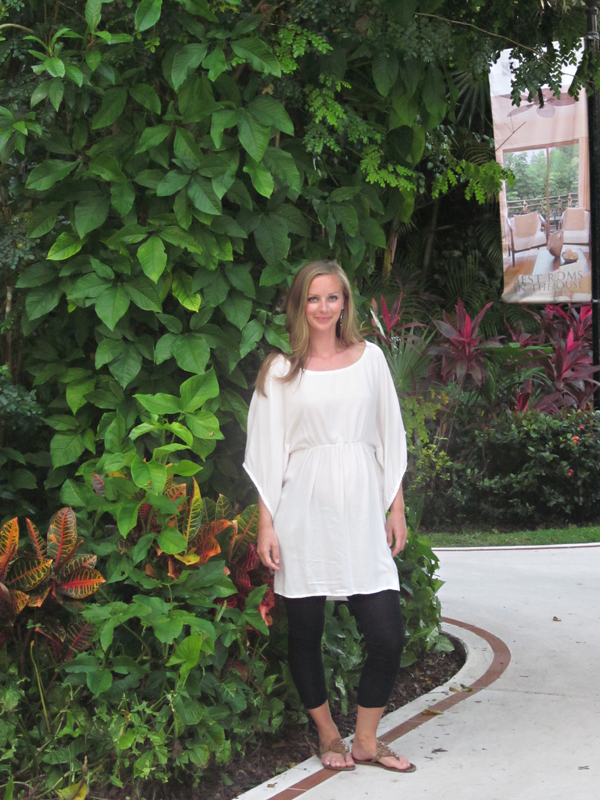 Jake and his boss Randy.  Randy is the boss that everyone wishes they had!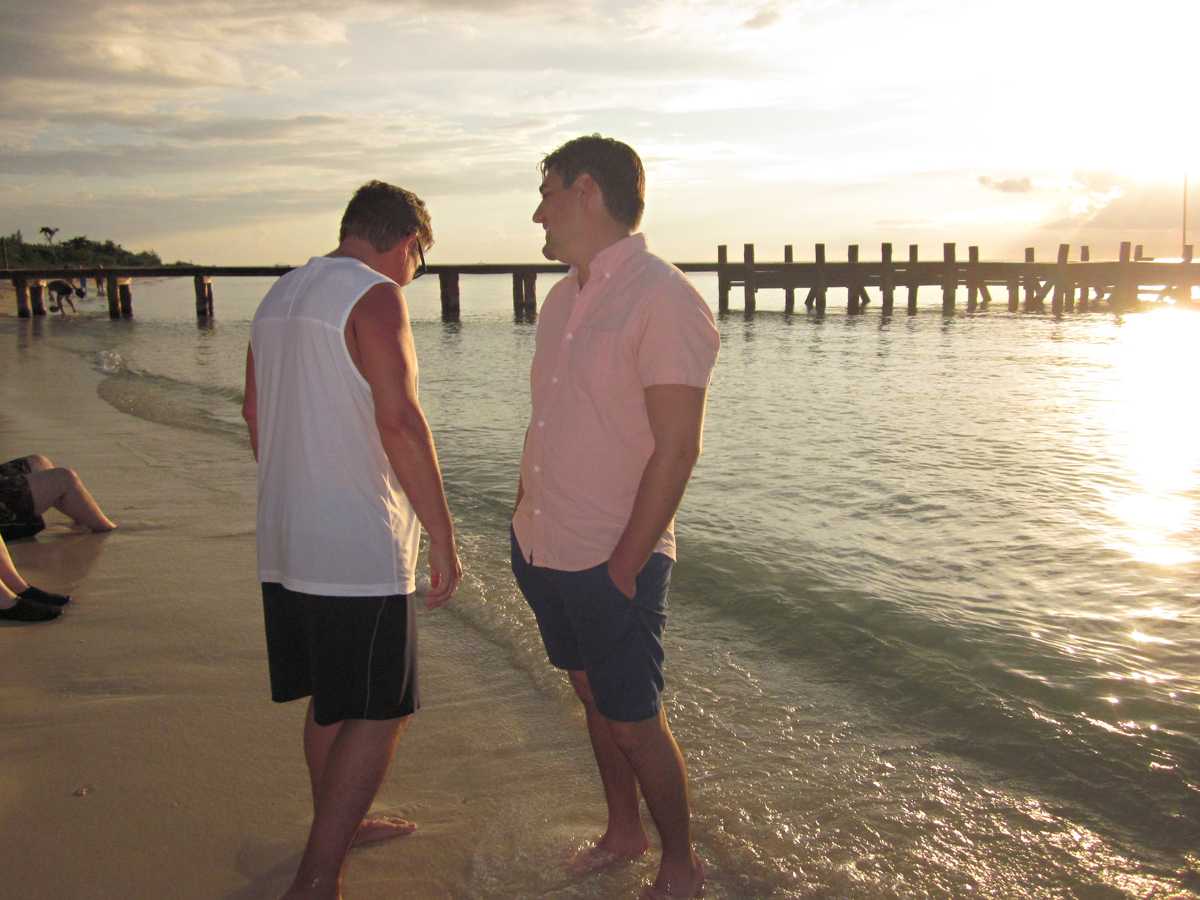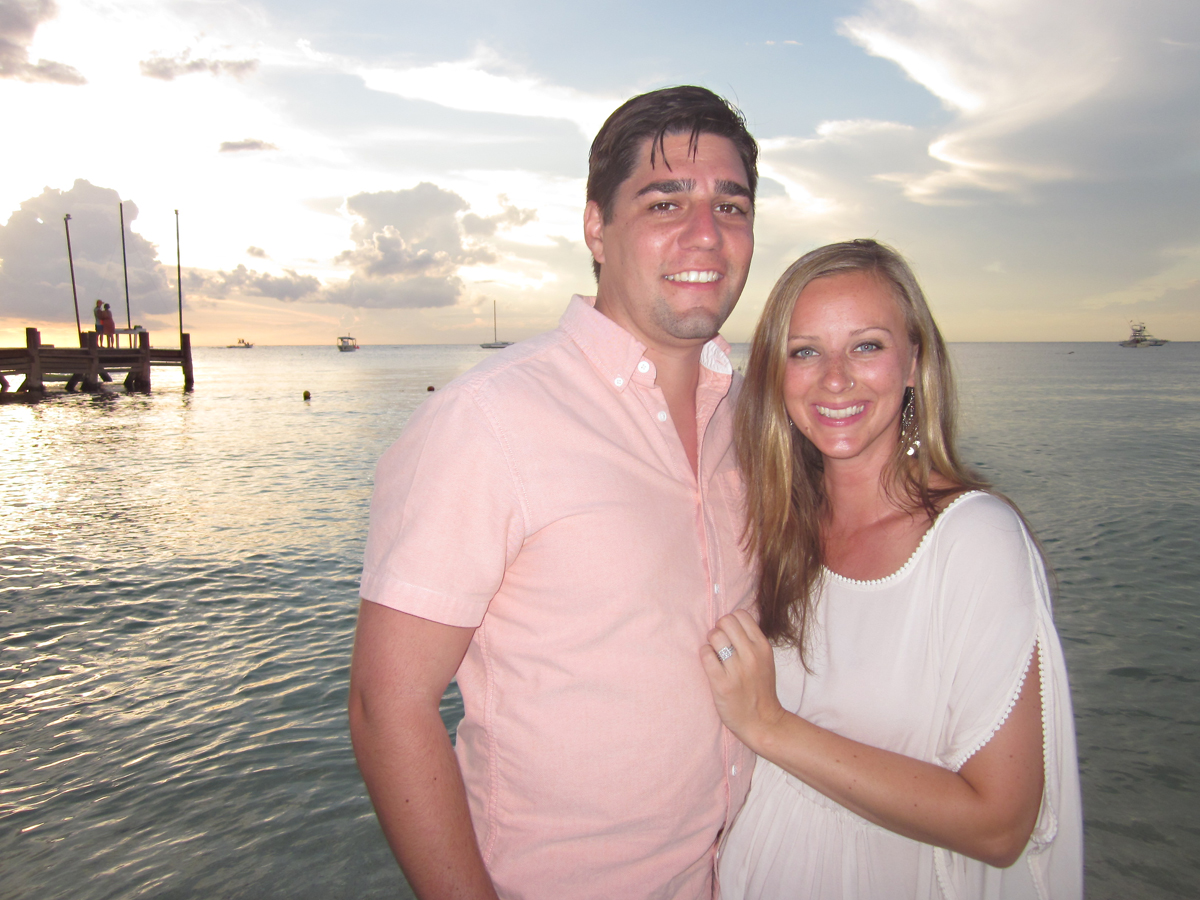 Friends!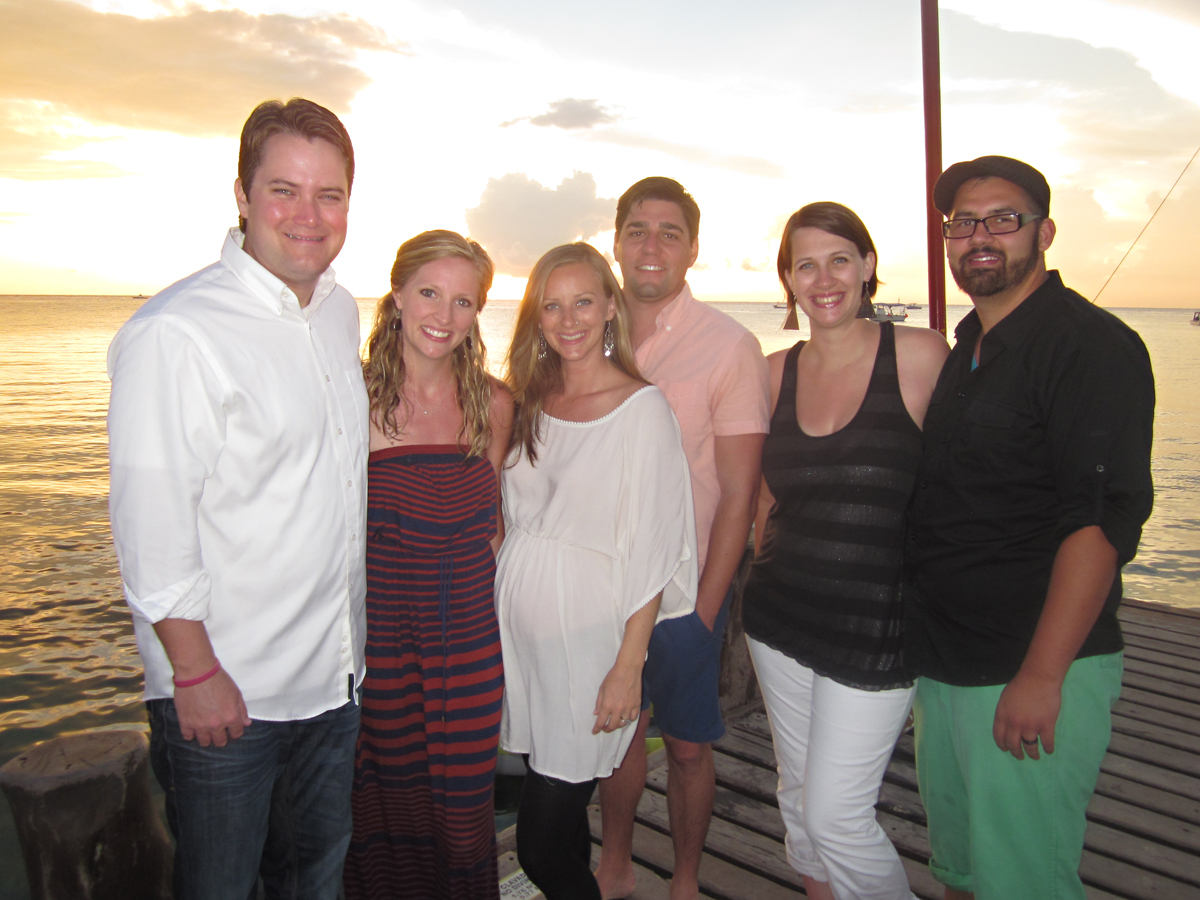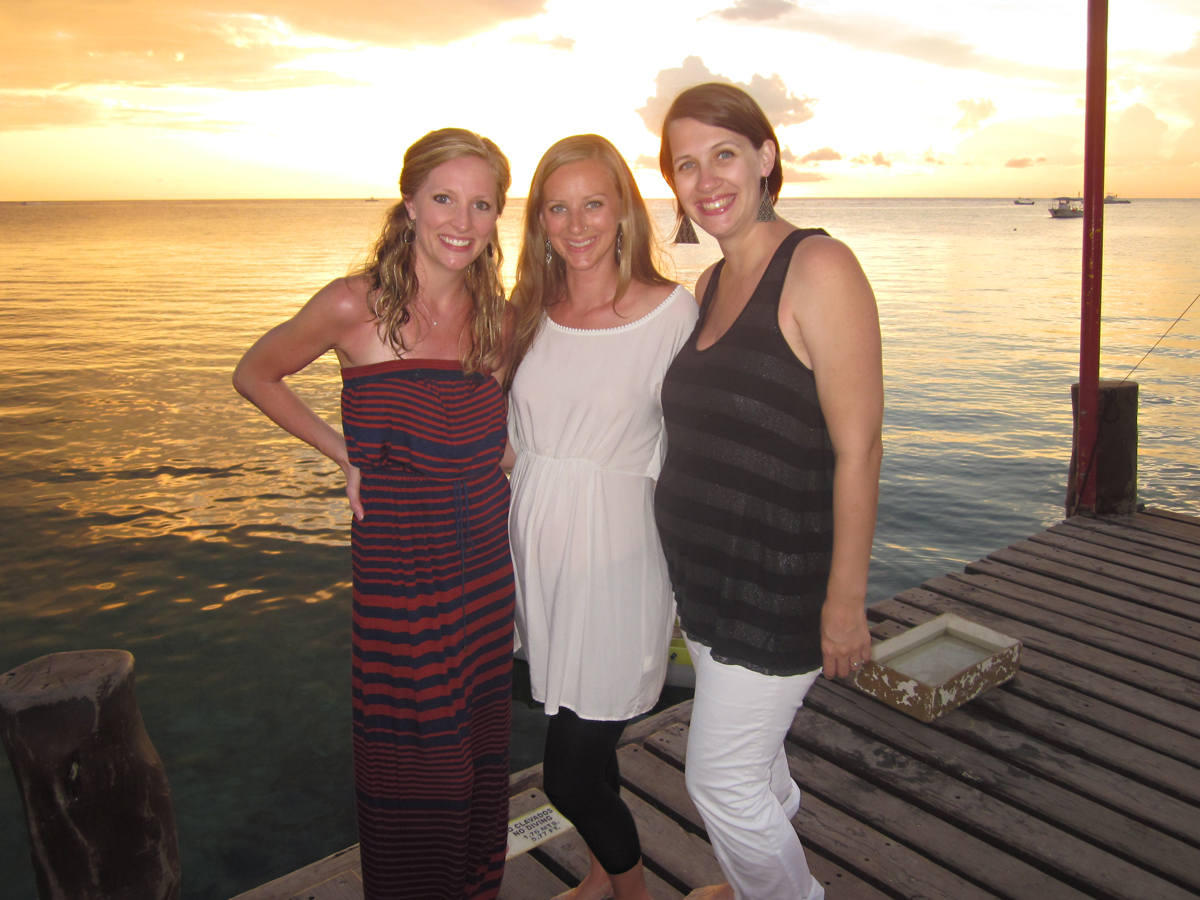 When I said a couple of photos from Thanksgiving, I wasn't lying!  I did not take photos yesterday!  Here's our group.  Jake is still in the family, he just had to work for most of the day.  My sister in law Skylar down there on the left is due the day after me!!!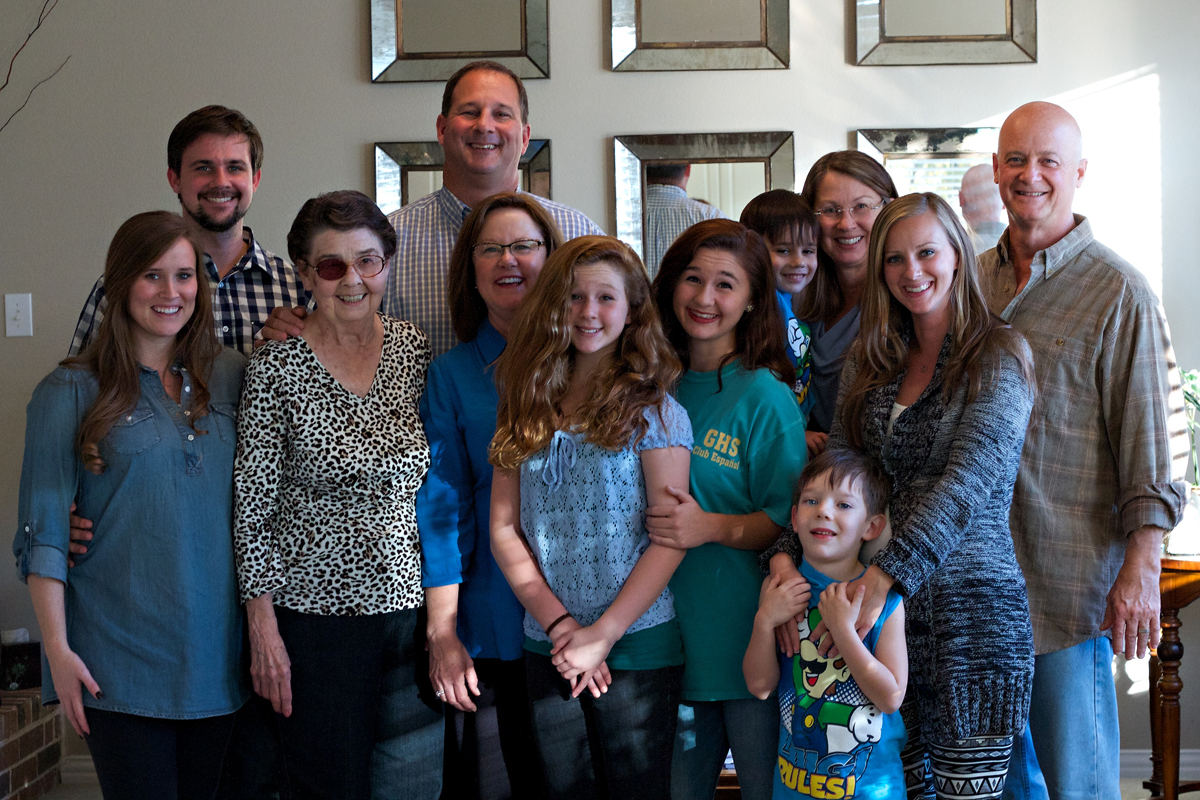 And here are me and Shep and Sky and our babies, all one one chaise!