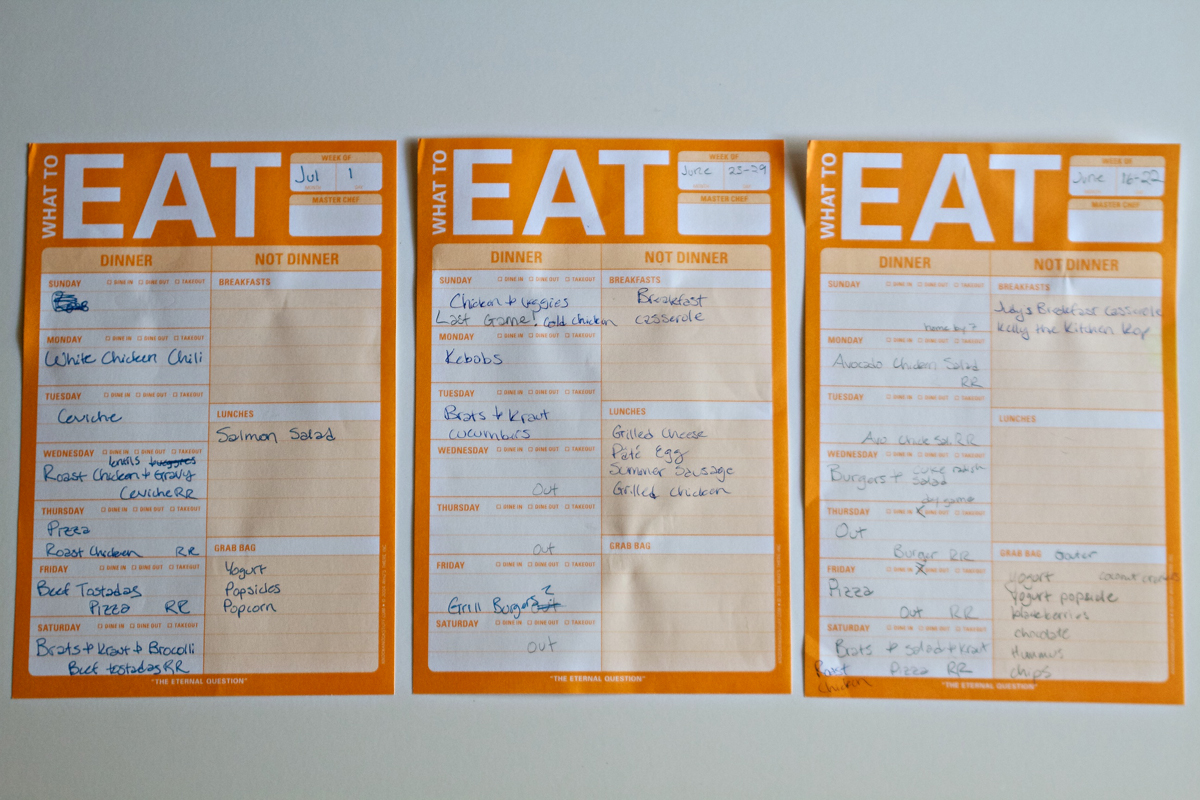 One of the hooks that initially drew me towards this crazy "Real Food" Weston A. Price Foundation lifestyle was tooth decay.  Or rather the supposed lack thereof.  The Weston A. Price Foundation is a non-profit organization dedicated to disseminating the research of nutiritional pioneer, Weston Price, who was a dentist in the early 1900's.  After a while, Dr. Price started noticing that the children of his patients who had never had serious dental problems were all of a sudden presenting major decay and crowded teeth.  This was about the time the industrialized processed food really began to take off.  Sensing a connection between the two, Dr. Price set off on a journey around the world to investigate his theory.  He traveled high and low investigating the diets of indigenous peoples who were eating their traditional diets.  What he inevitably found was that these people were in glowing health, had virtually no tooth decay, had mouths full of beautifully straight teeth, and had never seen a doctor or a dentist.  He also studied people from the same tribes or groups who had moved into modern societies and were eating 'modern' foods.  The differences in teeth and overall health were astounding!  You can see a couple of his example photos by scrolling through this page.  Dr. Price further wanted to see if tooth decay could be reversed, and he found that it could!  He began seeing the healing of decay in the mouths of children when he started feeding them only one nutrient dense meal per day!  When I first heard about this, I was dumbfounded.  Cavities could be healed?!?  Why did more people not know about this??  But if you think about it, your body heals broken bones, so why would it not heal teeth?
A few years ago, Ramiel Nagel took the principles of Dr. Price and decided to apply them to his daughter when he noticed that she had some tooth decay.  The end result of this quest was that he wrote the book, Cure Tooth Decay.   Like I said, I was initially exposed to the idea of reversing tooth decay and the existence of this book about two and a half years ago when we were in the beginning stages of radically changing our diet.  At the time, the diet and lifestyle described in that book seemed completely out of reach for me, but I filed it away into the 'someday' folder of my mind.  It's all about the baby steps!  Going from a standard American diet straight into the Cure Tooth Decay diet would be a huge leap that would leave anyone in tears, but after two years of steady changes, I knew we were ready this summer.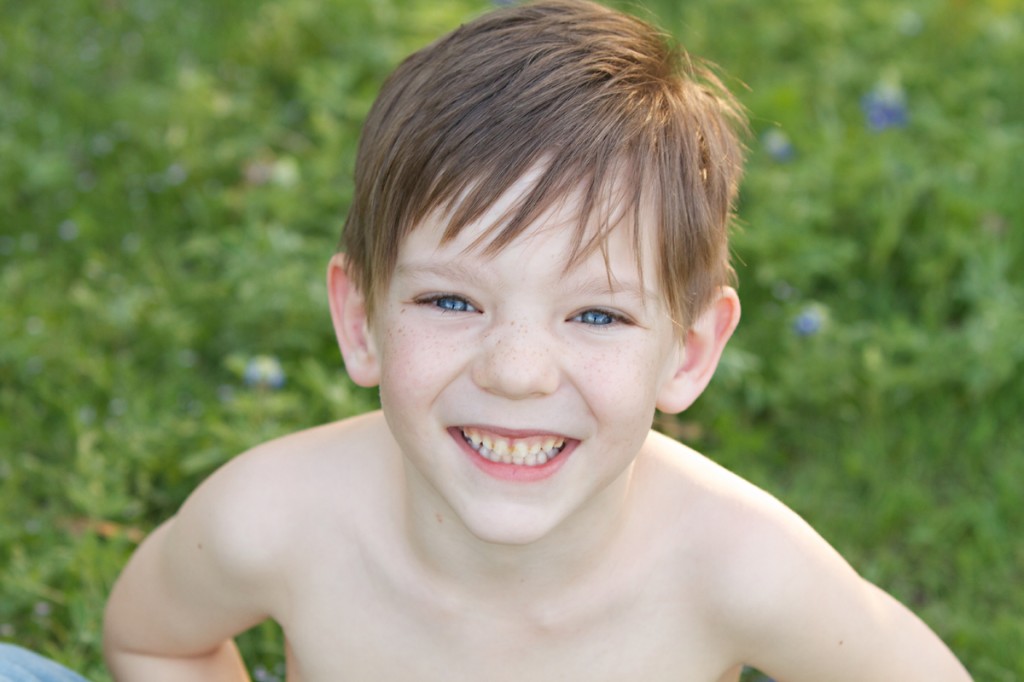 I had been fairly confident for quite a while that Shep had some decay in his mouth.  It was obvious to my naked untrained eye.  However, since dentist appointments were unfortunately way down on our list of financial priorities, and because he wasn't complaining of any pain, I simply waited until I could read Cure Tooth Decay and follow the dietary recommendations therein.  A few months ago I started on the book, and right after our staycation, we began implementing the necessary changes to our diet.  You will really need to read the book or at least peruse the website to find a complete list of dietary recommendations, but essentially the goal is through diet, to align the body's calcium and phosphorus levels to the correct ratio, at which point the body will respond by sending a healing a nutrient dense healing dentinal fluid to the teeth from the parotid glands in the jaw.  Ideally if your body is truly healthy, these ratios will always be in balance and teeth will always be resistant to decay.  If you have actually read this far, you're probably thinking, "Dangit Beth, just tell me what to eat!!"  I knew you would say that!  I promise I only gave you the absolute basics!!!  You really should read the book, it's very thorough.  Let me just be up front and say that this is not easy, nor is it inexpensive.  Pastured meats and eggs, raw milk, and fermented cod liver oil are all expensive.  Cutting out your sugar and processed foods is downright hard!!  Cooking from scratch all.the.time takes a complete change of lifestyle.  But when you think of the longterm investment in your health and therefore overall savings you will create for yourself down the road, I believe it is overwhelmingly worth the effort and expense.  But now, onto the nitty gritty of what we did!
Here are some of the basic guidelines we implemented.
We already were consuming meats, eggs and dairy from pastured animals.  This and the cod liver/butter are the hardest/most expensive changes to make in your diet I believe.  Ok, it's also hard to give up processed food too!  No one said this was easy!!  Liberal use of grass-fed butter, grass-fed cheeses, and grass-fed (raw if possible) milk is especially important.  This is a very dairy-intesive diet (praise Jesus), but if you cannot tolerate even raw dairy, there are some suggestions on pages 50 and 212 of the book for you.
We started making Shep take his cod-liver oil.  I have been buying the cod liver oil/butter oil/skate liver oil/coconut oil blend and was giving him one teaspoon per day (I take two) when I remembered!  Honestly he probably only got it about half the time.
We had already cut out most processed foods, but we really took it to an almost zero level on this diet.  I'm talking no store bought condiments, no packaged snacks, no pastas, no nothing.
We severely restricted our sugar intake.  We already consume almost zero processed sugar.  But for this diet we had to forgo natural sugars like fruit, maple syrup and honey, which was challenging.  Any kind of sugar, natural or processed raises your blood sugar, which causes the calcium/phosphorus balance to get out of whack.  It may go without saying, but just to be clear, this definitely includes all forms of alcohol, which converts to sugar as it is digested.
We took a small break from all bread products, but when we did indulge in grains it was one slice of organic white sourdough per person.  We also limited carbs like rice, though we did indulge once or twice in both rice and homemade pizza.
I tried to get broth in us as much as possible.  I drink broth in a cup almost daily, but I would have to make a soup in order for the boys to consume it, and sometimes they'd eat it and sometimes they wouldn't.  Broth probably didn't play as big a role as it could have for them.
We limited foods containing phytic acid like beans and peanut butter.
We increased our seafood intake.
We increased our intake of fermented foods like yogurt, and sauerkraut.  We also kept drinking our kombucha because I decided that the probiotic benefits outweighed the risks of there being trace amounts of sugar.  We also had to have something that tasted fruity and yummy!
Now you're probably thinking, "Well what on earth were you eating?!"  Basically we were eating meat, seafood, cheese, plain homemade yogurt, yogurt popsicles sweetened with tiny amounts of fruit, eggs, milk, butter, homemade popcorn and low-glycemic veggies.  I don't know if popcorn is really on the list of acceptable foods, but if it wasn't, it was my splurge.  I doused it in butter, so at least we were getting plenty of butter when we ate it!  I tried to choose a timeline of about a month and a half where it would be easier for us to keep to ourselves and be in strict control of our diet without being rude to others.  But we did refrain from eating cake at two different birthday parties.  The kids were champs and they got to pick out a new toy, but it was hard!
Below are a photos of a couple of my meal plans from this time.  I've made the photo nice and large so you can read it!  We have lots of repetition in our weekly meals.  The second line for each day  with 'RR' at the end indicates the leftovers that my husband took with him to eat for dinner at his second job.  Most of those leftovers could be eaten cold.  Another favorite meal of ours that works well with this plan is Avocado Chicken Salad.  We just make a huge batch and shamelessly eat it with a fork!  The fudge written under 'grab bag' at the bottom right of the second menu is this recipe from The Healthy Home Economist, which I don't believe I ended up making because it does use a liberal amount of honey.  But it's reaaaally good if you're looking for a chocolatey treat!  When I do make it I use cocoa powder instead of carob powder and chocolate extract.  Yuuuuummy.  But enough about chocolate…  Let's heal some teeth!!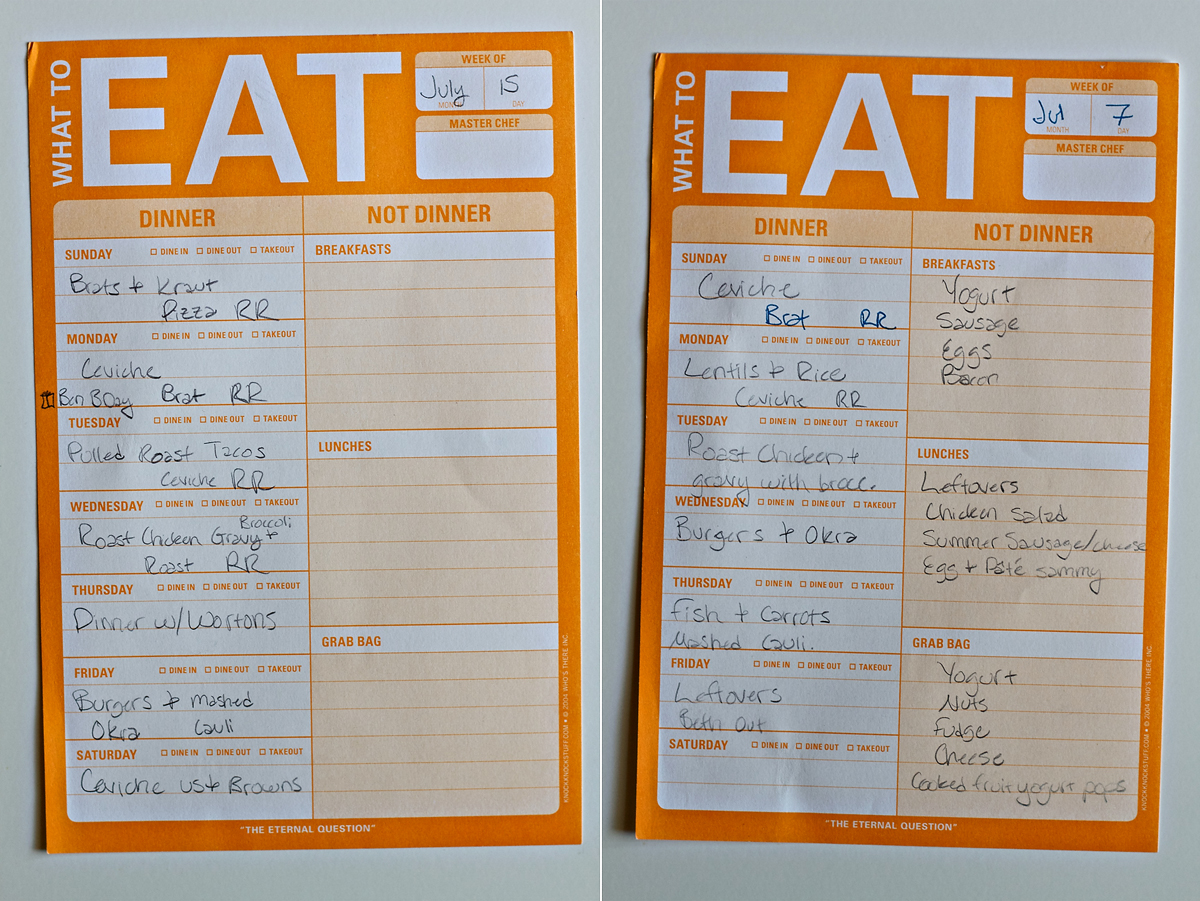 We didn't have 'before' x-rays of Shepherd's teeth to compare, but I decided to make an appointment with Dr. Petre, whom I knew to be familiar with this kind of nutritional protocol, for about two months after we began our diet.  My hope was that as she examined Shep's teeth, she would say that although it appeared as though there was some significant decay, that all of the brown spots felt hard.  I was nervous and excited when we went in.  It was Shep's very first dentist visit, first cleaning, first x-rays, and everything.  He did great, and kept us laughing with his comments and observations on the process.  When the dentist came in to do her examination after the cleaning, she poked around in his mouth and turned to me and asked if we had been trying to heal his decay with diet!  I almost cried!!!  I said yes and she told me that all of his cavities felt pretty hard!  She asked if I wanted to do anything about any of them and I said no.  She said that was fine and as long as they still looked hard in six months, there should be no need to do any work on any of his decayed teeth, which are all baby teeth.  I was beside myself on the inside, but kept it together on the outside :-).  All of that hard work had really paid off!!
I have heard numerous stories of parents whose children developed a single cavity which they were able to heal, but I don't know if I've heard any about a child who had quite a few teeth with decay in them.  Exactly why some people tend more towards tooth decay than others will always be a mystery.  My dad, while eating a standard american diet for my entire life until a couple of years ago rarely if ever had any decay, even if it had been a couple of years between dental appointments.  I on the other hand could go six months between appointments and have three cavities.  Different bodies have different makeups.  Shep seems to have inherited my propensity for tooth decay.  Rhett has shiny gleamingly-white teeth with no visible problems whatsoever.  After reading Cure Tooth Decay as well as several other books, I have developed my own theory about why Shepherd's teeth have had such decay.
When I was pregnant with Shep, my diet was absolutely horrendous.  I definitely ate all the time, but I suspect that prior to his conception I was quiet deficient nutritionally and therefore craved all kinds of terrible things.  Notably I ate frozen pizza and buffalo wings as often as possible, along with drinking Coke and indulging in chocolate chip cookies.  I did not realize until I read this book that you are born with all of your teeth, both baby and adult inside your mouth and ready to go.  If you weren't properly nourished in the womb, it's very easy to get off to a bad start in that department.  Secondly, our diet remind full of standard American fare until Shep was well into his third year, when we started making changes.  Which means that his formative baby and toddler years were not really stocking his little body with the nutrient dense foods that he needed.  I believe that these two things are what eventually led to his tooth decay.  I was still eating a terrible diet when I was pregnant with Rhett, but it was only very shortly after he began to eat solid food that we started making radical changes to our diet.  So he has had the benefit of much better nutrition from a very young age.  Again, I know plenty of people who eat much worse than we did whose children have great teeth!  Poor nutrition affects people differently.  Some will see problems with their teeth, others will see problems with allergies, chronic illness or digestion.  Some may see all of the above!  I am so grateful to have discovered that tooth decay can be reversed, and so glad to know that the changes that we have worked so hard to make for our family are really paying off.
If you have any questions for me, feel free to ask and I'll do my best to answer!
Resources:
For more about reversing tooth decay, pick up a copy of Cure Tooth Decay by Ramiel Nagel
For more about how prenatal nutrition affects the future health of your growing baby, check out The Nourishing Traditions Book of Baby and Childcare by Sally Fallon Morell & Thomas C. Cowan, as well as Beautiful Babies by Kristen Michaelis.  Kristen Michaelis also has an absolutely phenomenal e-course by the name of Beautiful Babies, which goes into even more detail than her book.
All of those books refer to the research of Dr. Weston Price, but if you really wanted to go deeper on this subject, you should read his book Nutrition and Physical Degeneration.