Part of the nightly bedtime ritual we go through each evening as we wind down our day is picking out clothes for tomorrow.  Last night as embarked upon this task Shepherd announced that he wanted to wear a tie and a blazer.  Unfortunately for him, the blazer from his last year's Easter ensemble is considerably too small, so I drew the line.  However, there was a tie lurking in the closet that would fit.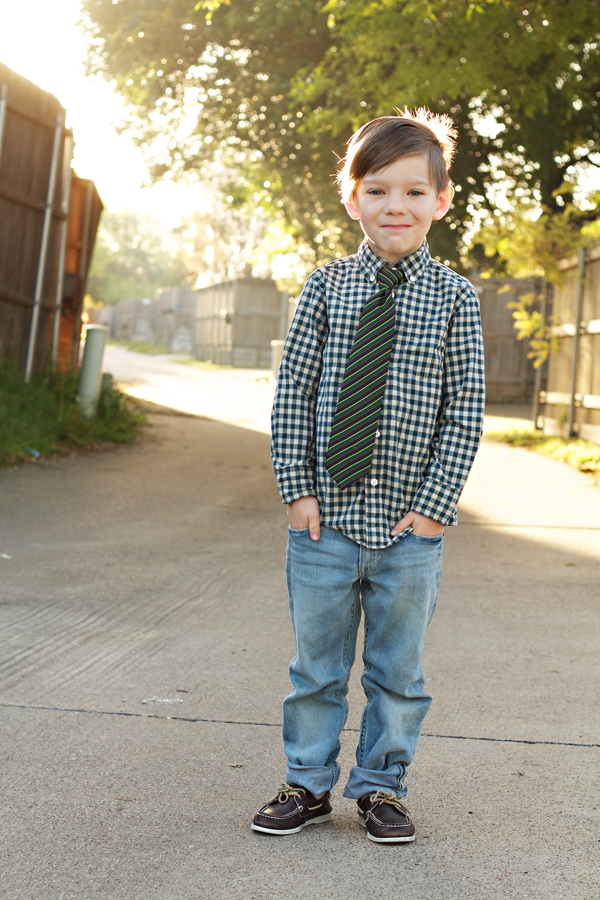 The only shirt that he has which would remotely match the tie was this gingham number.  What can I say?  I like gingham for me, I like it for my boys.  Paired with his little Sperry's (which I think are about the cutest thing you could possibly buy for a little boy – thank you Grammy!) my little fashionmister had himself an outfit.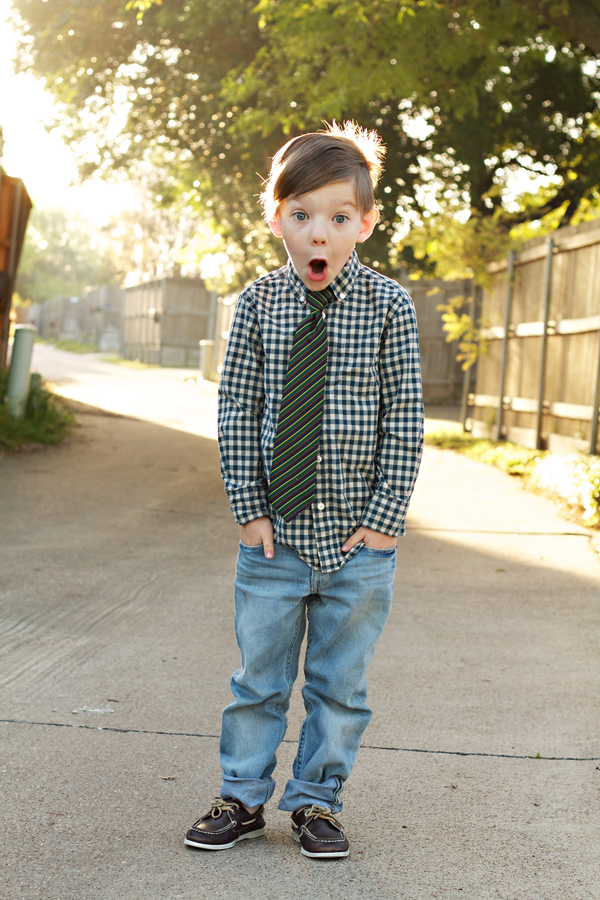 Now I had an outfit of mine all lined up for today's fashion post.  But really.  After I actually managed to get him to pose for me in the alley, there really wasn't any other choice but to show him off on Fashion Friday.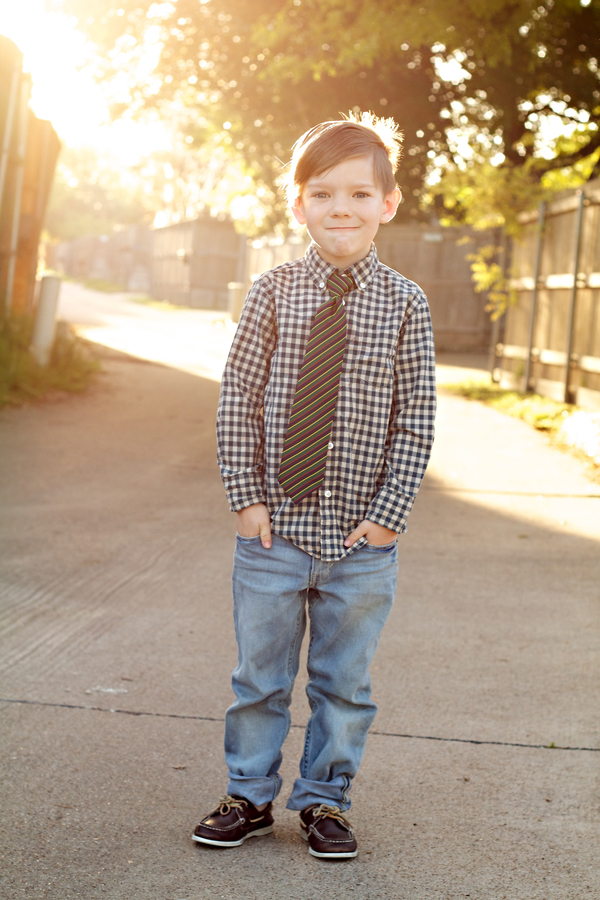 I mean come on.  That little tuft of hair spiking up in the back?  Adorable.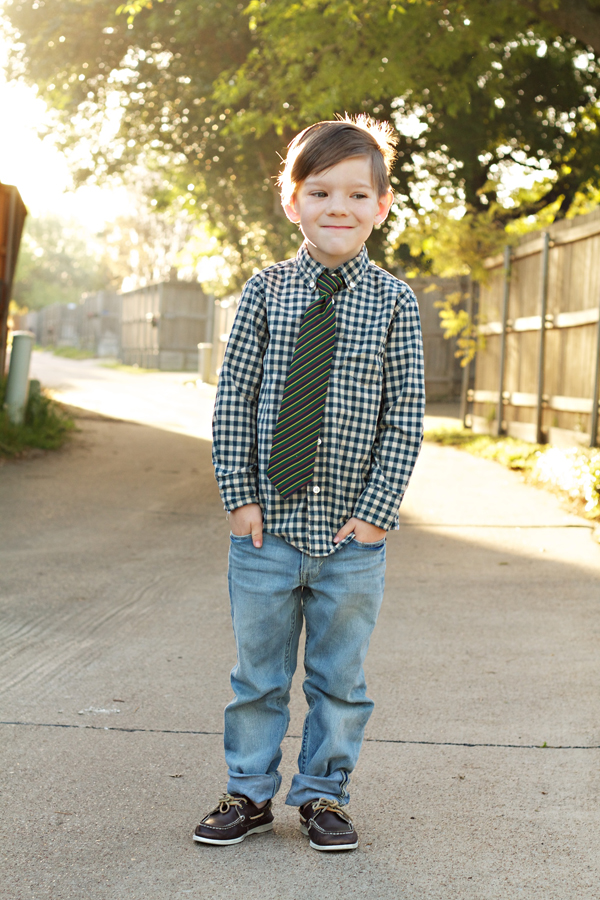 Shirt: Crew Cuts (similar) | Tie: From a resale shop | Jeans: H&M | Shoes: Sperry's