Like any other mother of a five year old, I have been dreading the day that my baby would start kindergarten.  I fretted, I cried, I grew nostalgic, I prayed, I cried, I shopped, I went over all kinds of scenarios with Ashley, I cried, I bought school supplies, I questioned why we have a system that sends our five year olds off to be with strangers for eight hours a day and call it normal (I still question this) and then the day finally arrived.  One of the things I was really dreading the most was the extreme schedule change kindergarten was going to thrust upon us.  All of a sudden after the relative freedom of having two unfettered kids, we were going to have to make sure we got the kids to bed on time, which meant we were going to have to eat dinner on time, which meant I was going to have to stop working on time.  After that punctual bedtime, I was going to have to pack a lunch which meant an extra step in my meal planning.  After going to bed on time myself, I'd have to get up at the crack of dawn, get everyone ready etc etc.  But most of all, I had to change Rhett's nap/quiet time from roughly 2:00-5:30 (he's a great napper!) to 12:30-2:30.  This also meant that I was only going to have from 12:30-2:30 to sit down at my computer and work.  Ay yay ya!  It's hard to get all of your work done in two strict hours!!!
The first day went great.  We'd been practicing our new schedule and even had a mock first day of school trial day, so we were all rested and ready to go.  Lunch was already packed, clothes laid out, and backpack ready.  We made some oatmeal and ate together as a family.  After the obligatory photos in front of the house, we all walked to school together.  My baby in his way-too-big backpack, slightly too big polo and new Sperry Topsiders (thanks Grammy!) was excited and adorable.  I was keeping it together.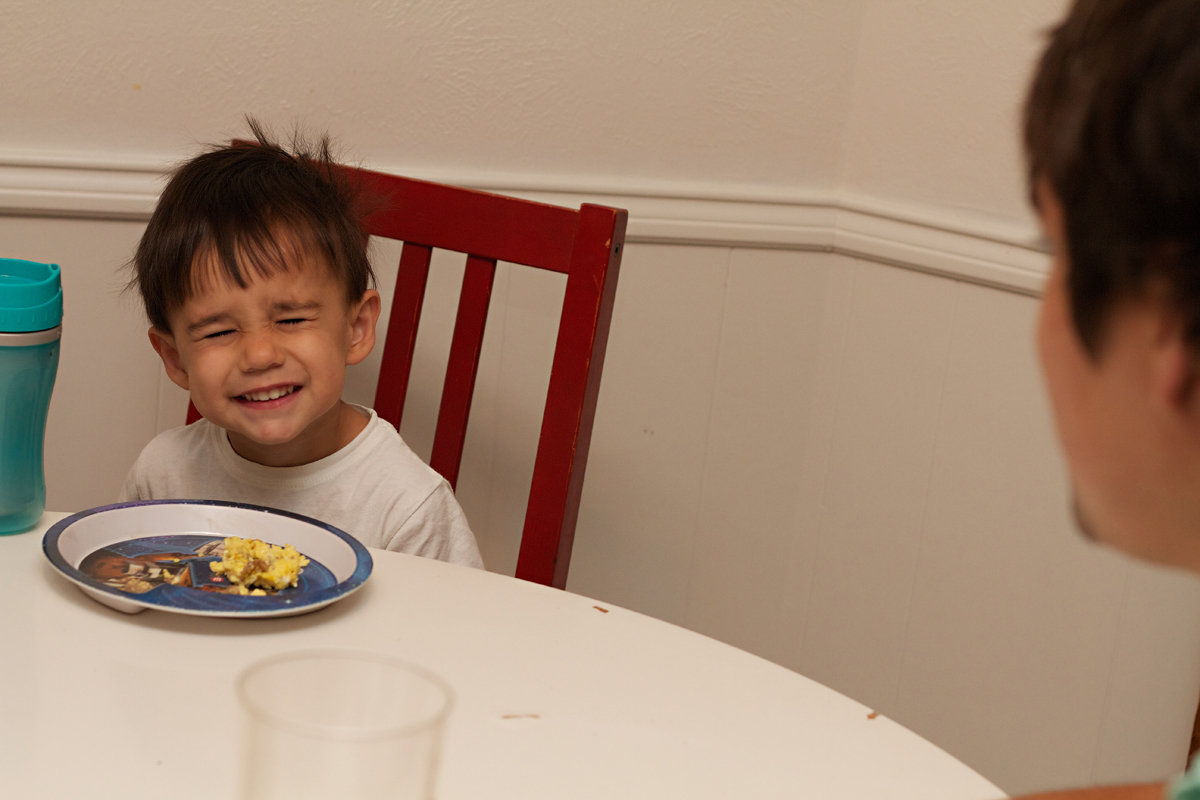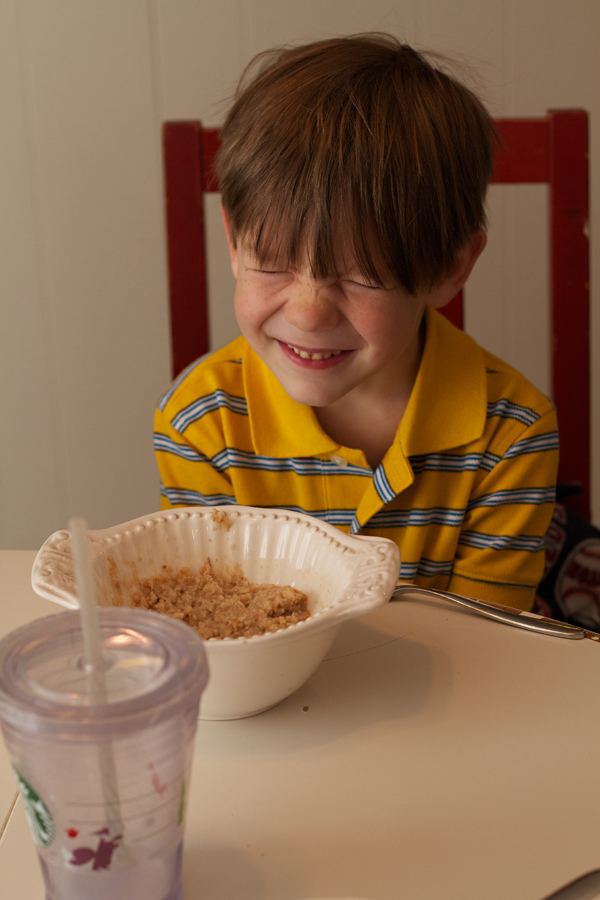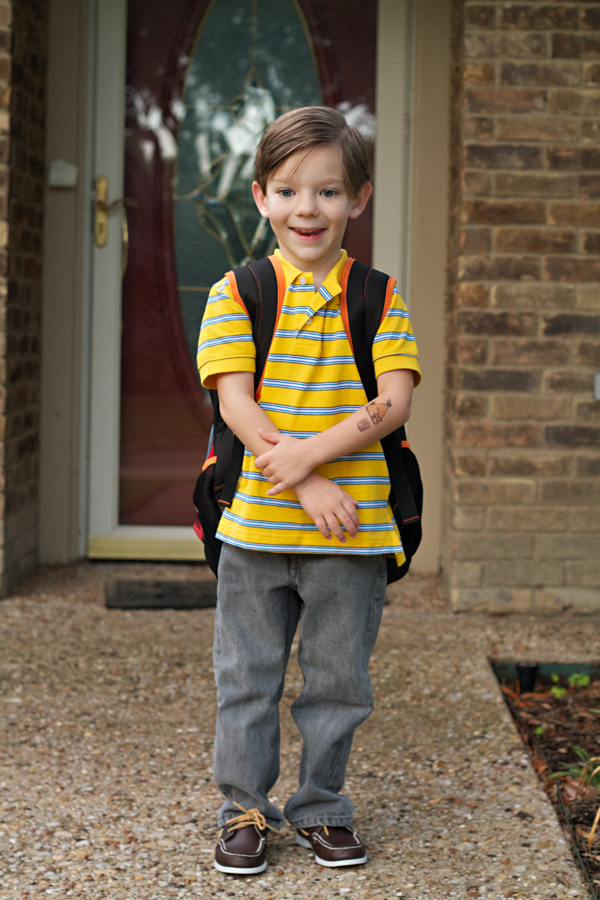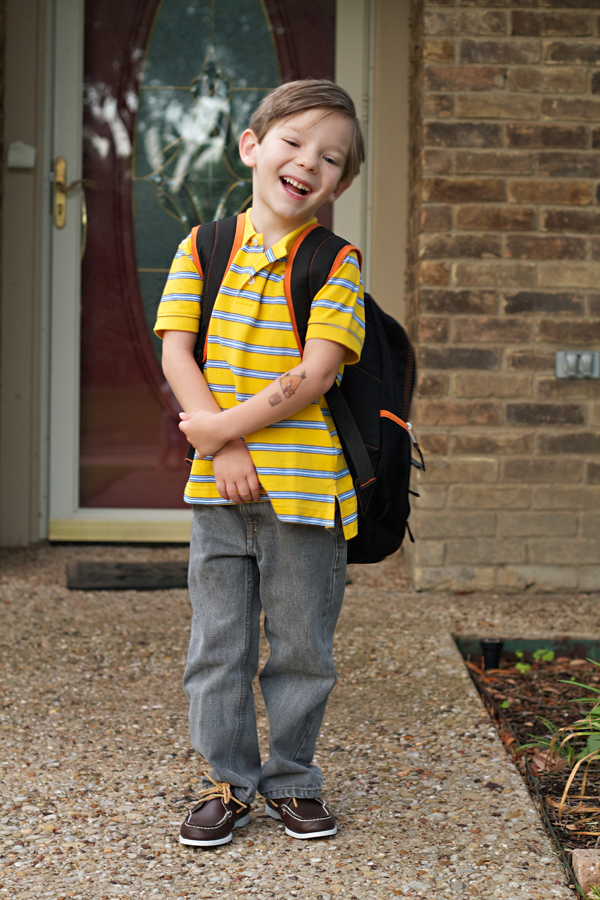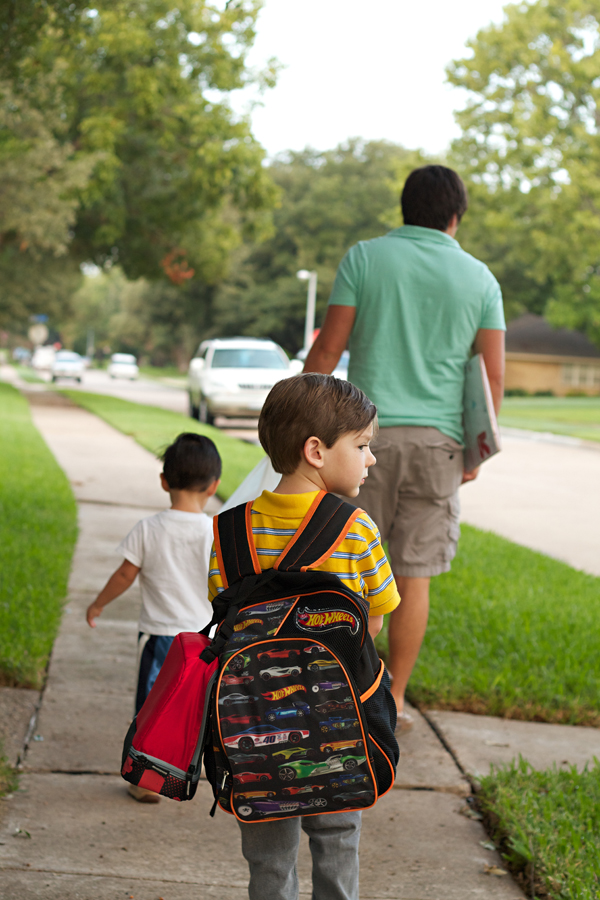 We got to his classroom and I was that parent taking lots of photos.  I did leave my flash at home, so I wasn't toooo paparazzi.  Finally it came time to say goodbye, and as I hugged my big boy, the tears wanted to come, but I choked them back, smiled big and said goodbye.  For a few fleeting seconds as we stood in the doorway waving to him, I saw him blink quickly a few times as he watched us go, but just as quickly saw him pull it together in anticipation of his big day.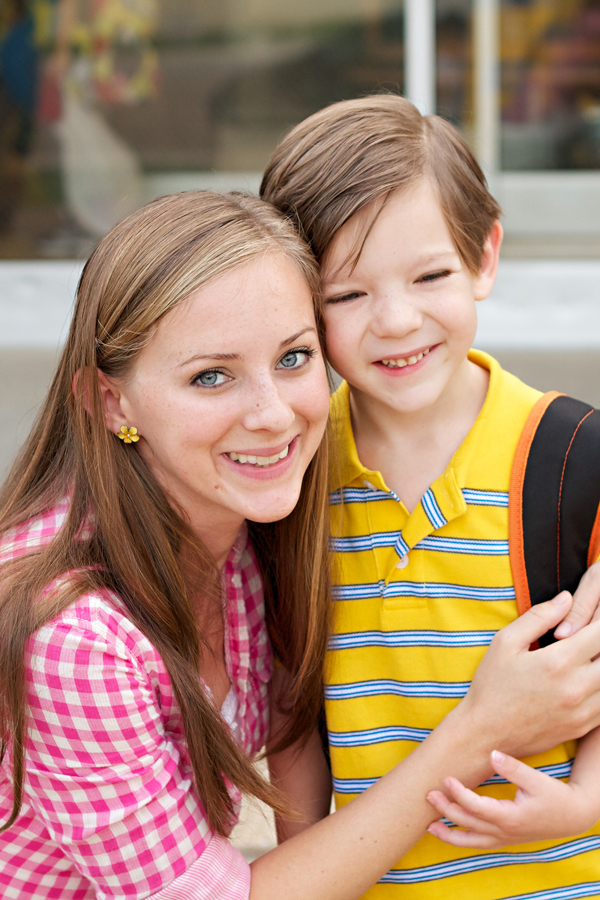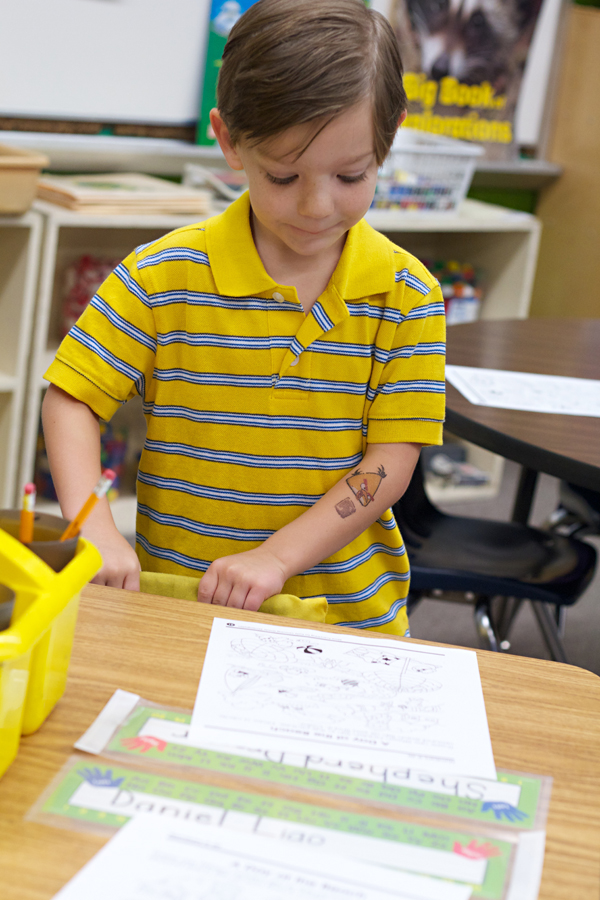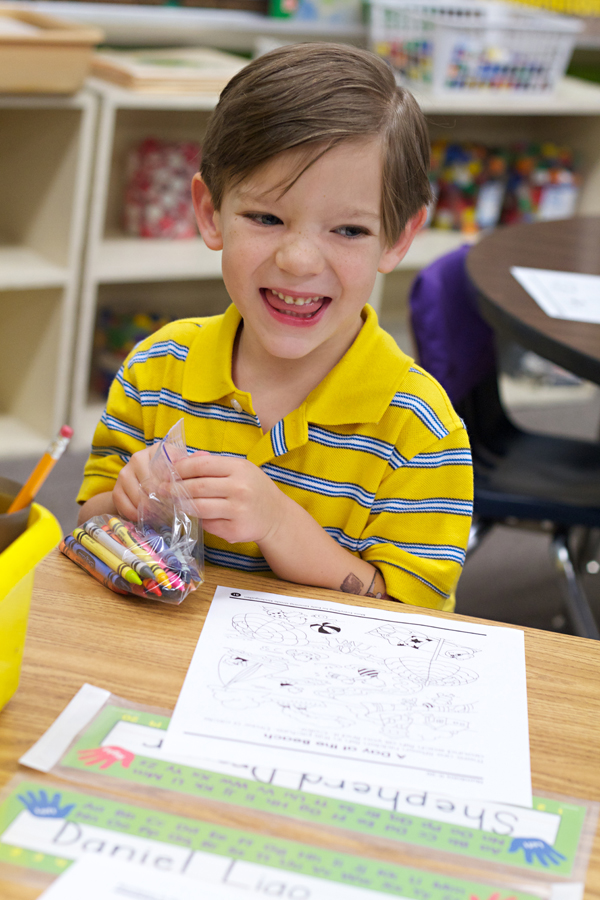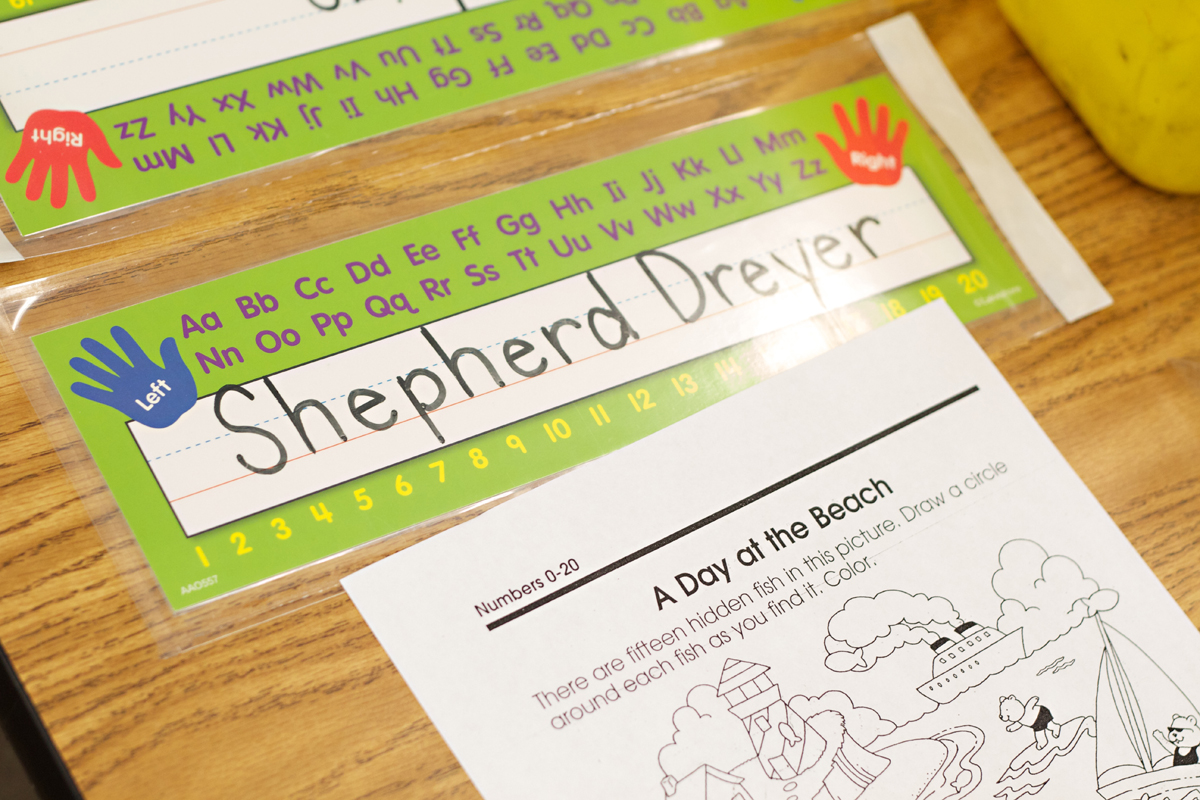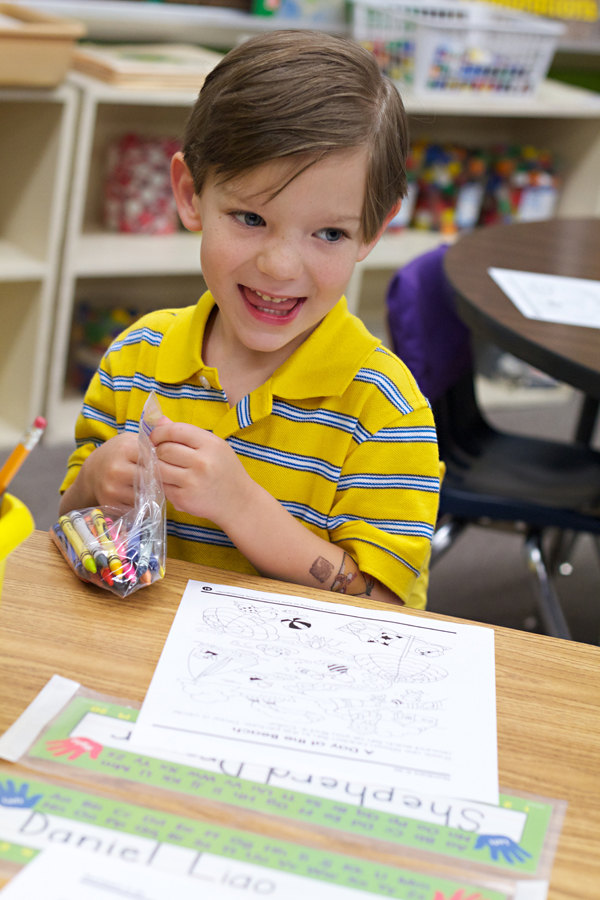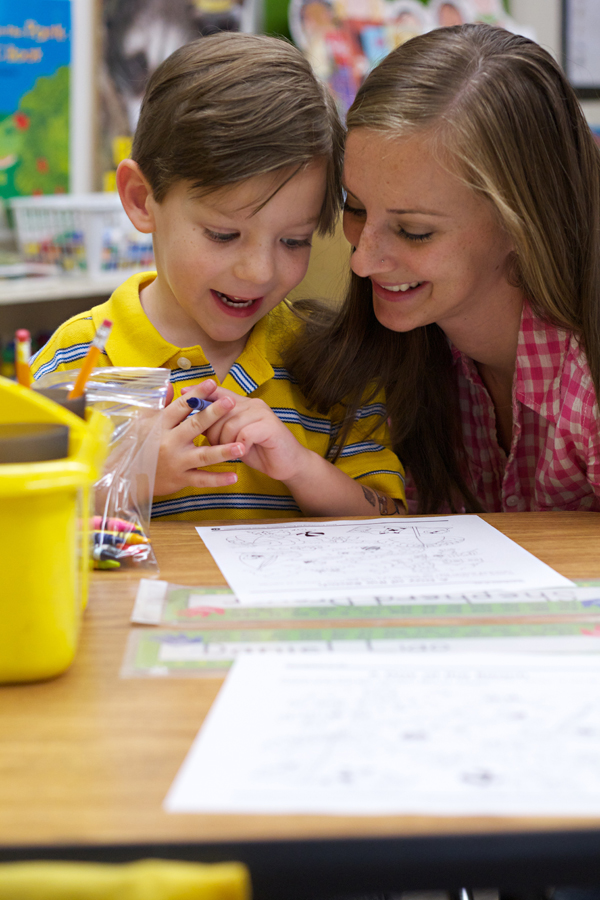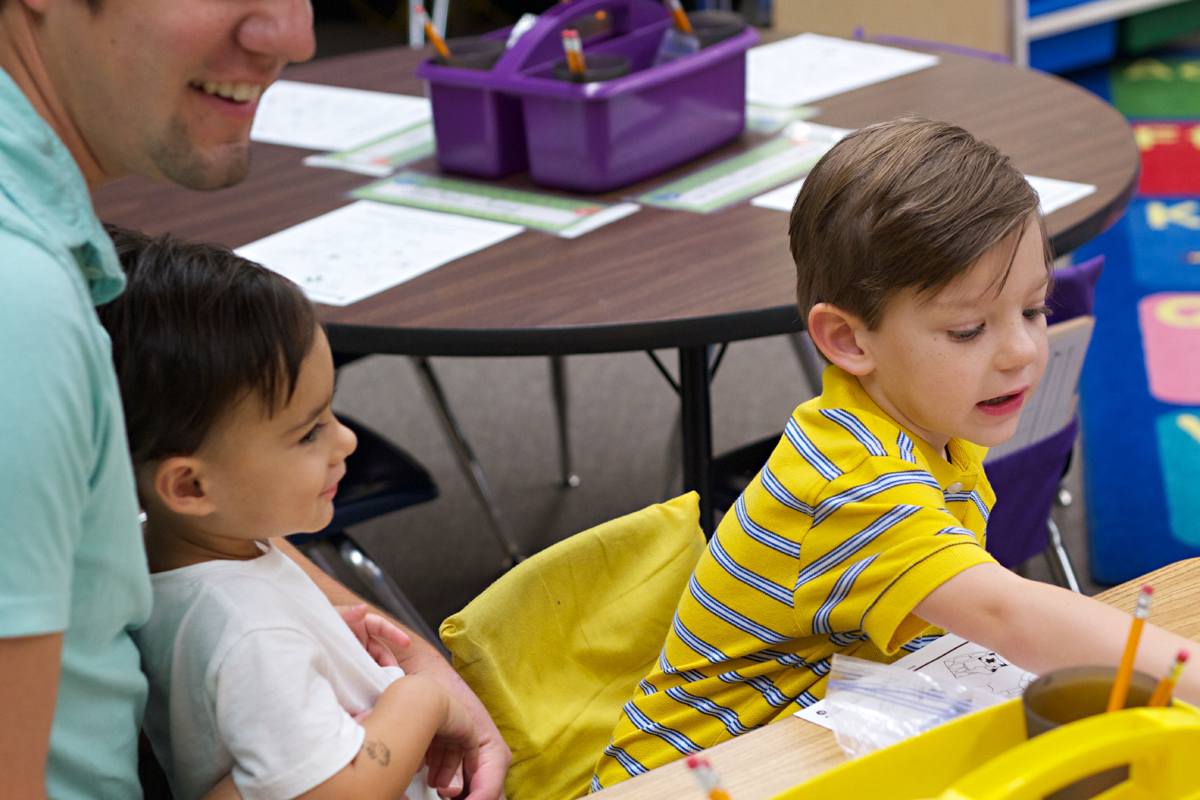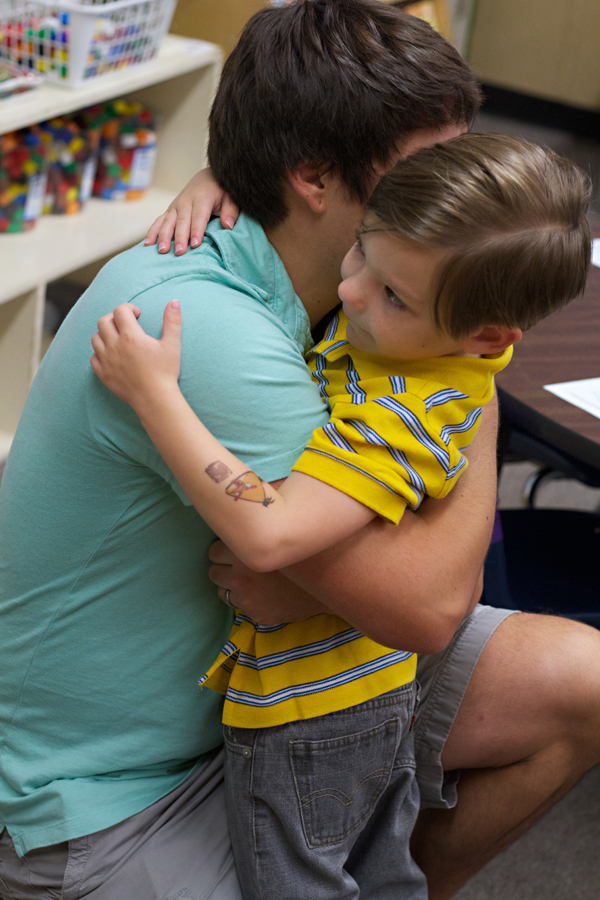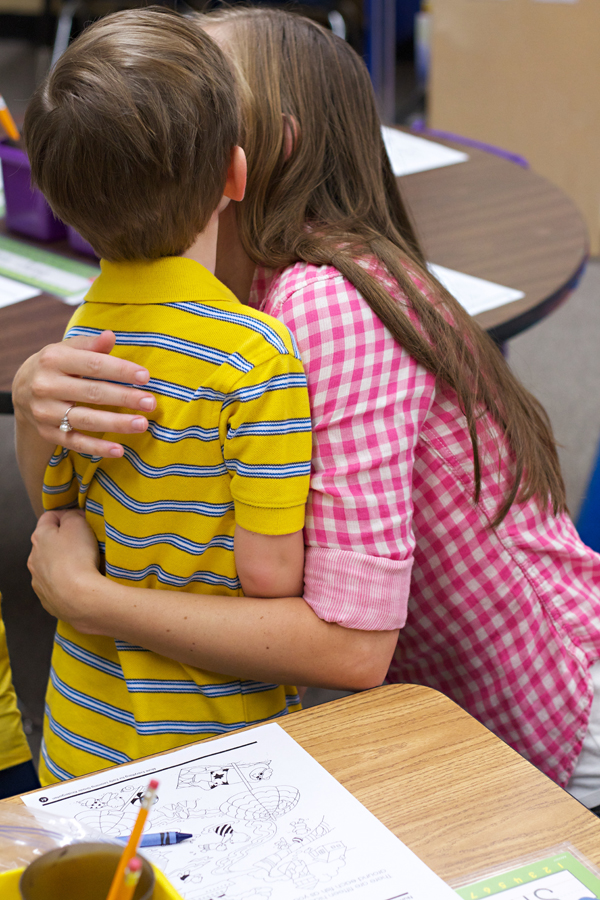 And then we walked home.
When we were in the classroom, Rhett asked us when we were going to his class.  On the way home, he was pretty glum.  Somehow I was still keeping it together without even trying.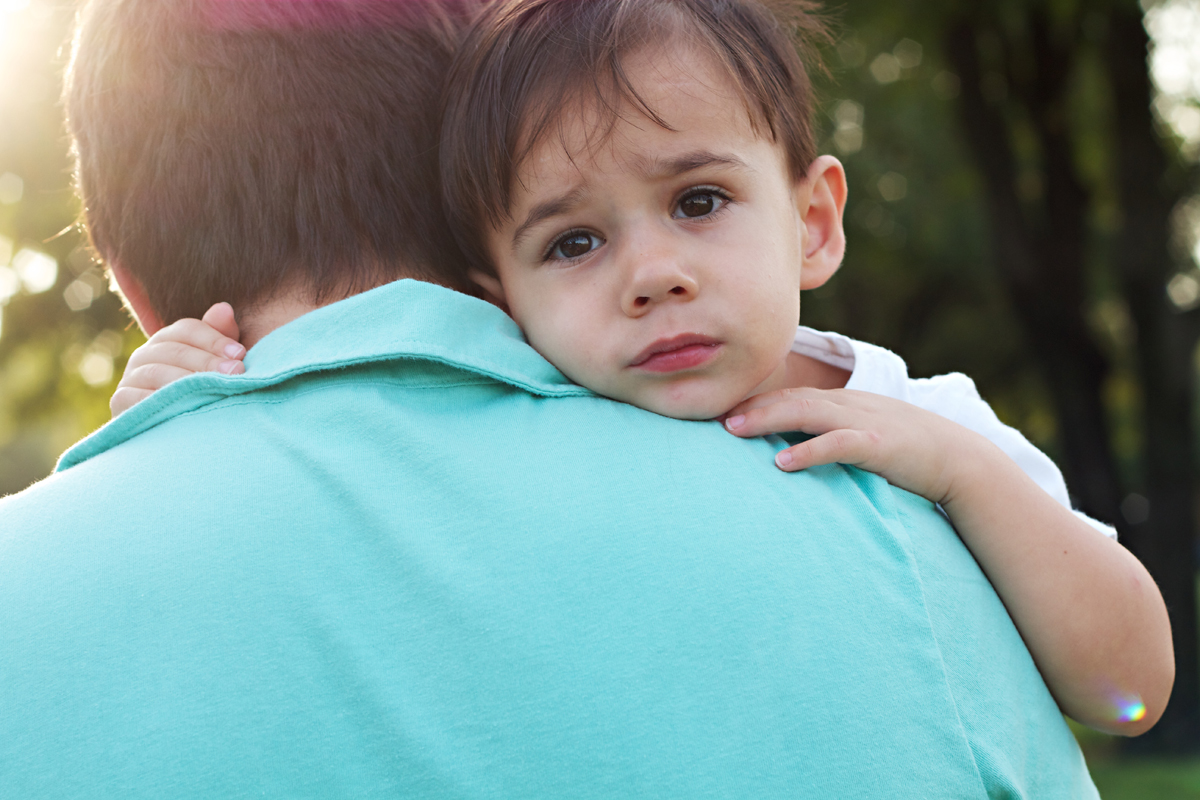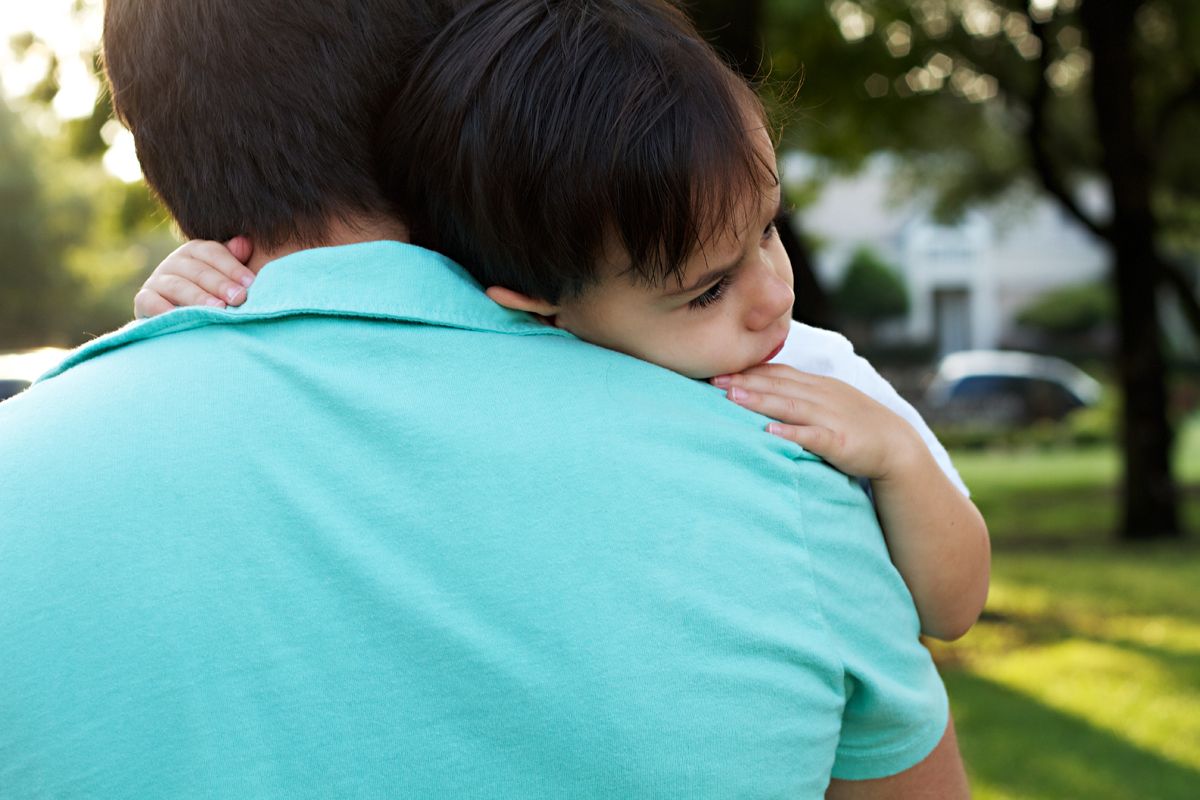 When we got home and I was scrolling through Facebook, I kept coming across posts saying things like, "I can't believe my baby is four weeks old today!  Time is flying way too fast!!!"  I was bitterly spewing things out at my computer like, "Four weeks?!?!  Wait till your baby is FIVE.  FIVE!  And LEAVING you!"  As this was going on, I was fully aware that mothers of college students were probably thinking the same thing about me.  After a little while, Rhett and I decided to run some errands.  I talked to Ashley and she instructed me that I was not to listen to any country music.  "Nothing can make you cry faster than a nostalgic country song."  I obeyed.  I was doing just fine until the radio starting singing, "If you ask me how I'm doin', I would say I'm doin' just fiiiine.  I would lie and say that yooou're not on my miiiind."  Aaaaand I lost it.  Aaah the moment in life when a breakup song turns into a my-kid-is-at-kindergarten song.  At this point I did the only reasonable thing to do at such a time, which clearly is going to Target.
At the end of the first week, I'm exhausted and oh so glad for the three day weekend ahead of us.  Here are some random thoughts about this week.
-School should start on a Wednesday.  For.the.love.  Starting on a Monday was hard!  By Wednesday I was dying.  If we had started on Wednesday, then the first week of school would've been three days, the next week (Labor Day week) would've been four and the third week five.  This makes much more sense!  Just sayin.
-It has been really sweet to spend one on one time with Rhett.
-Rhett is not used to entertaining himself.  Like at all.
-I barely got any work done at all this week.  I've been too tired!!!  By the time I give myself a breather after trying to entertain Rhett all morning, I barely have any time to get going on anything before it's time to wake him up and go back to the school.  This is going to take some getting used to.
-Today Rhett looked at me and said, "I big boy.  I not hold you anymore.  I not hold your hand anymore.  Cause I big boy."  Knife in my heart.  Could he have at least waited to make this announcement until the second week of school?!?!
-Later today Rhett held me and held my hand.  And snuggled with me.  And kissed me.  And told me he loved me.
-Little boys don't like to go over every detail of their day with you.  The first few days this week, I was super jealous of my husband who was getting more information out of Shep about his days than I was.
-I need to make friends with a little girl in Shep's class so I can be in the know.
-Speaking of girls, there are sixth grade girls at this school who are taller and more ~ahem~ developed than me.
-A scraggly line of little kindergarteners with their big backpacks and lunchboxes walking to the curb at the end of the day is SO precious.