It's been a while since I shared any photos of my packaging and it has changed a wee bit since the last time I shared so I thought I'd do another packaging post.  Packaging is so happy.  It gives me so much joy that I have to go buy matching tissue, bags, ribbons, boxes etc. because it's for business 🙂  Someday I hope to actually find a way to make an actual packaging/gift wrap station for myself but for now I just pull everything out and create my pretty packages on the floor of my office (during naptime cause lordhavemercy I don't need my kids destroying my supplies!).  My packaging is not the most elaborate or creative as photographer packaging goes, (if you want to see amazing, check out my packaging board on Pinterest) but it makes me happy and my clients enjoy it!
First I'll give you the final product, and then show you how I got there.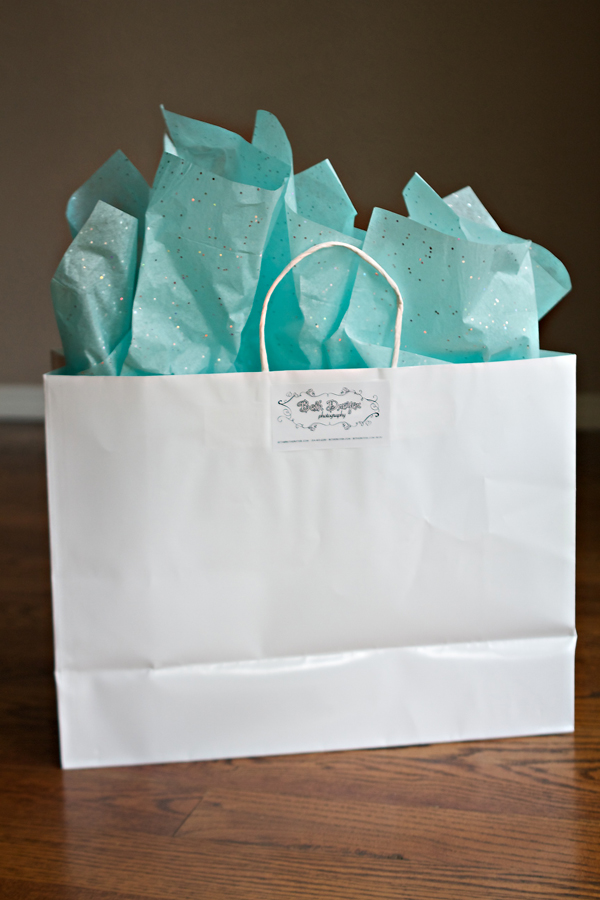 The prints themselves go in different sized paper bags to separate them from each other.  This order had an 11×14, an 8×10 and several 5×7's.  On top of that goes my client care cards and some business cards.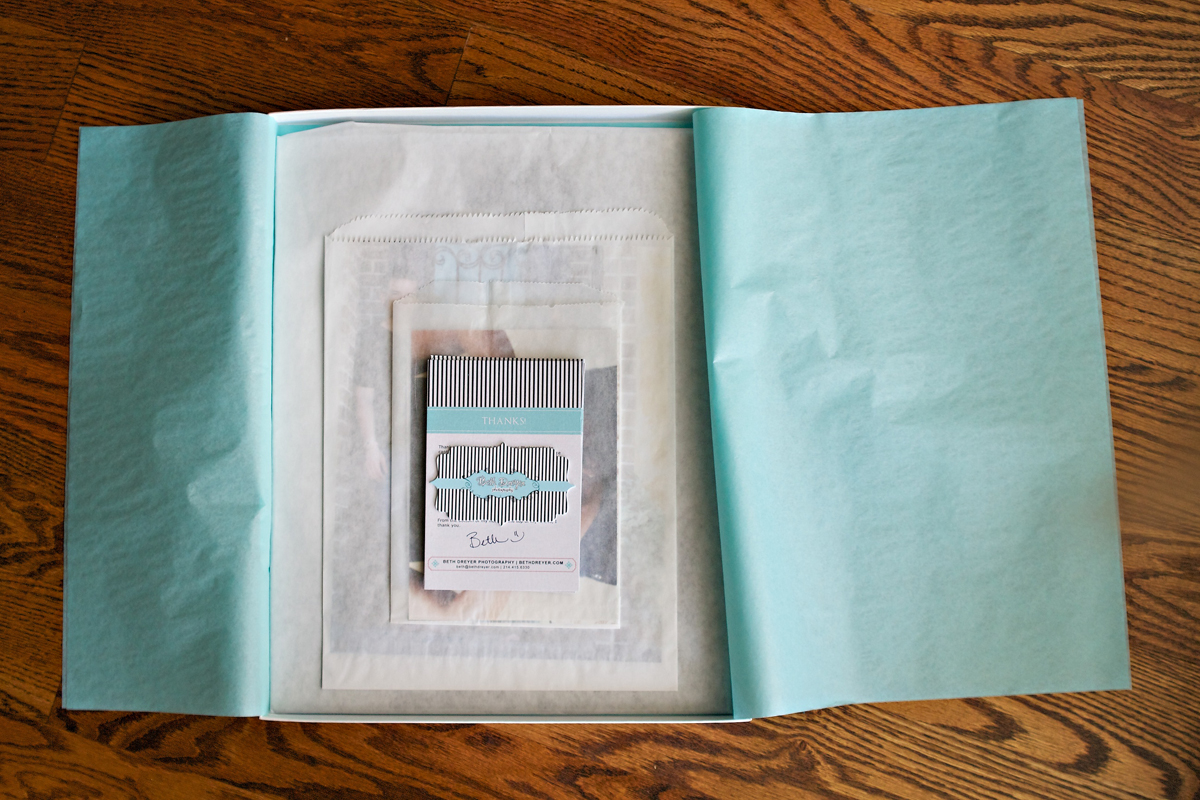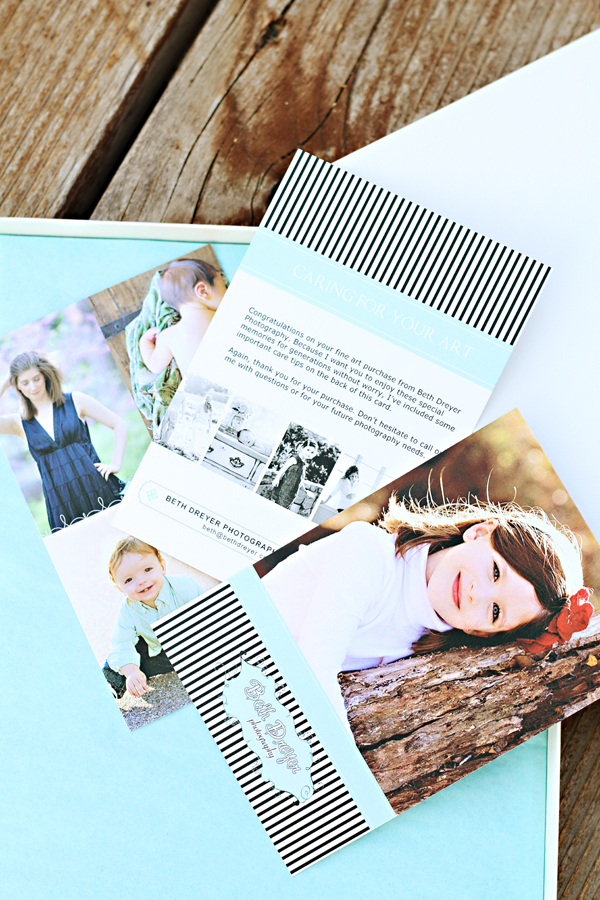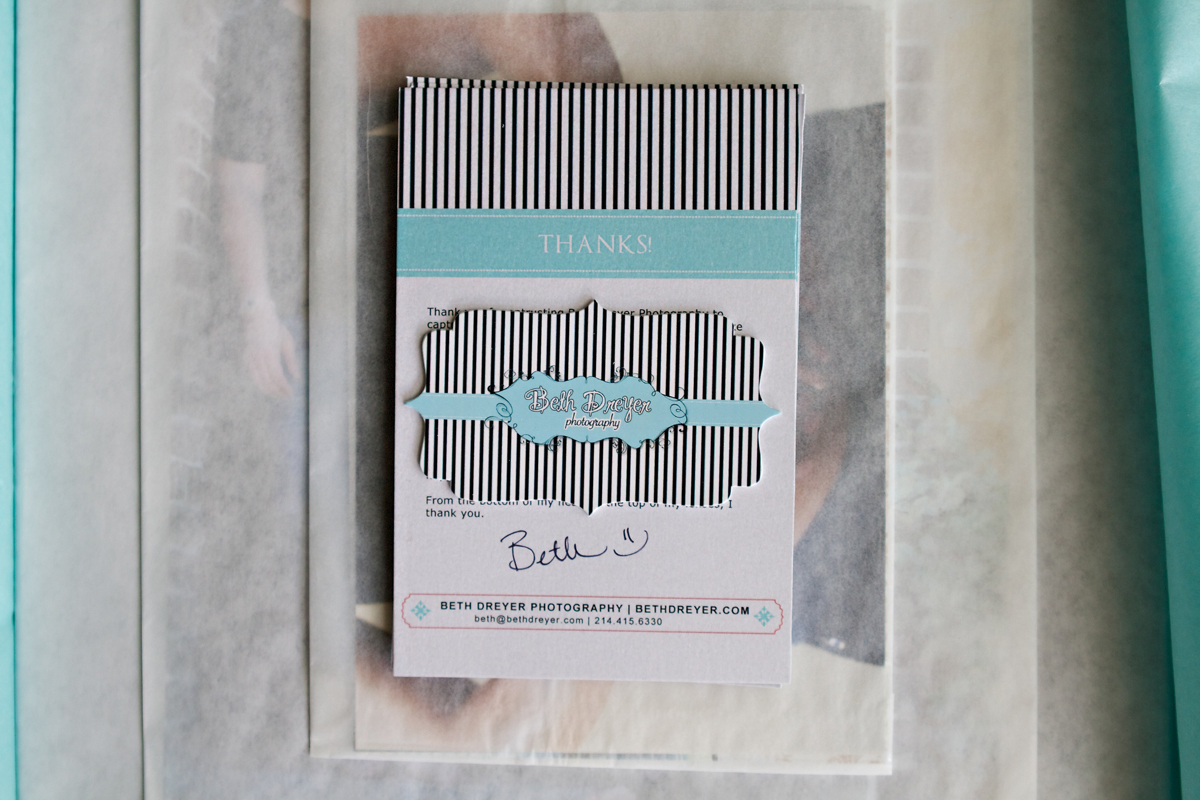 Next I tie a skinny black ribbon around the contents of the box and fold the tissue over it all.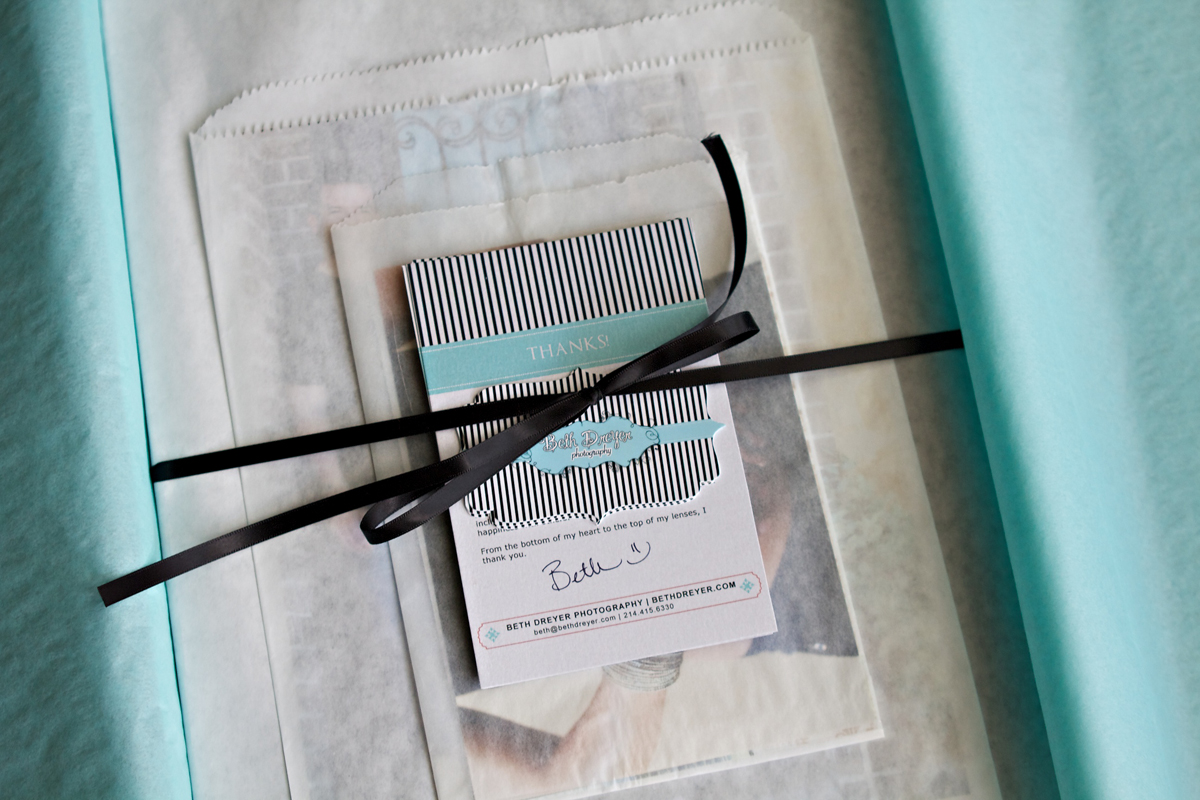 On the back of the box I place a Beth Dreyer Photography sticker.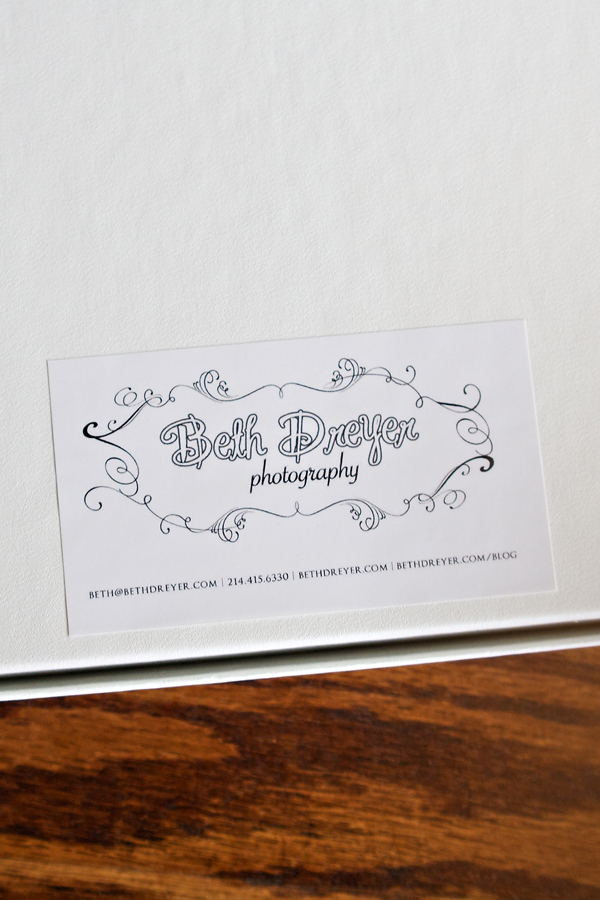 And then tie a nice pretty satin ribbon around the whole box.  This is an 11×14 box.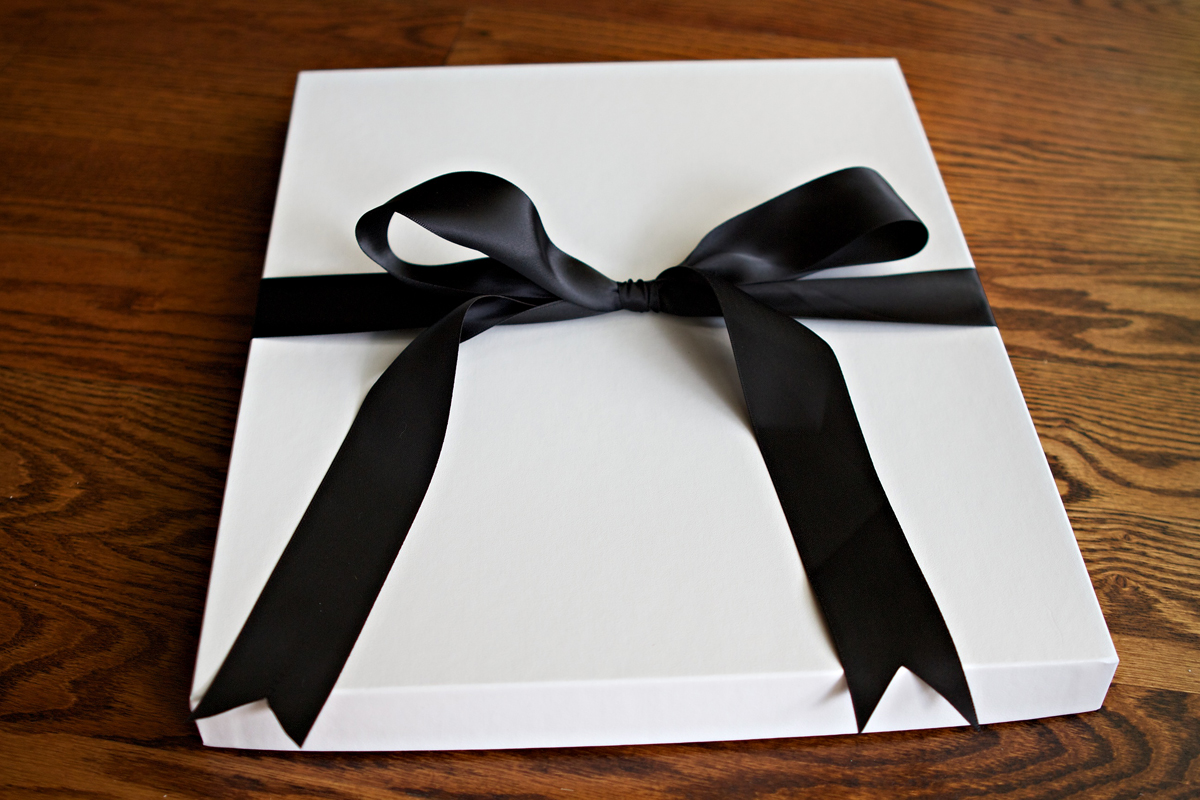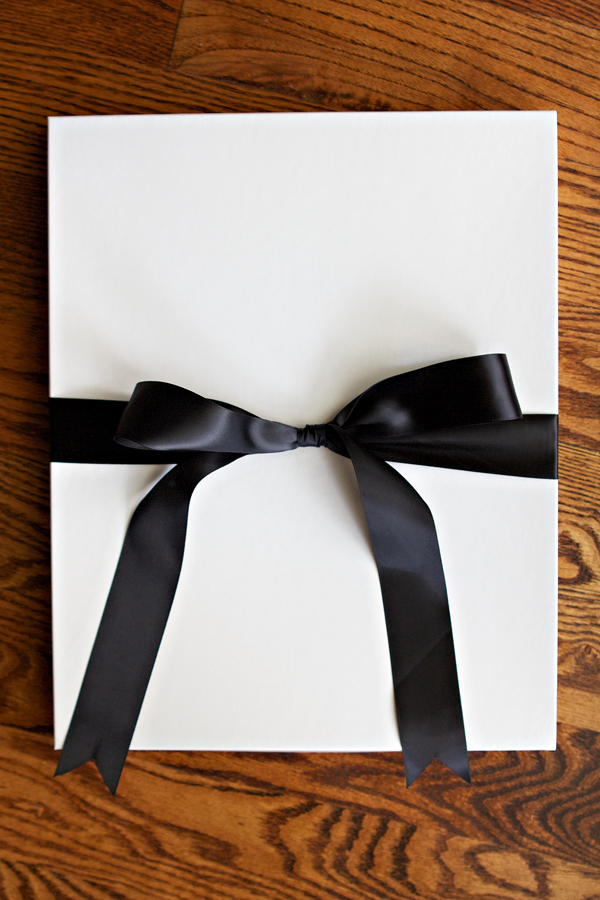 After that I put the box inside a gift bag which also bears a Beth Dreyer Photography sticker and pop in some aqua colored tissue paper, and voila!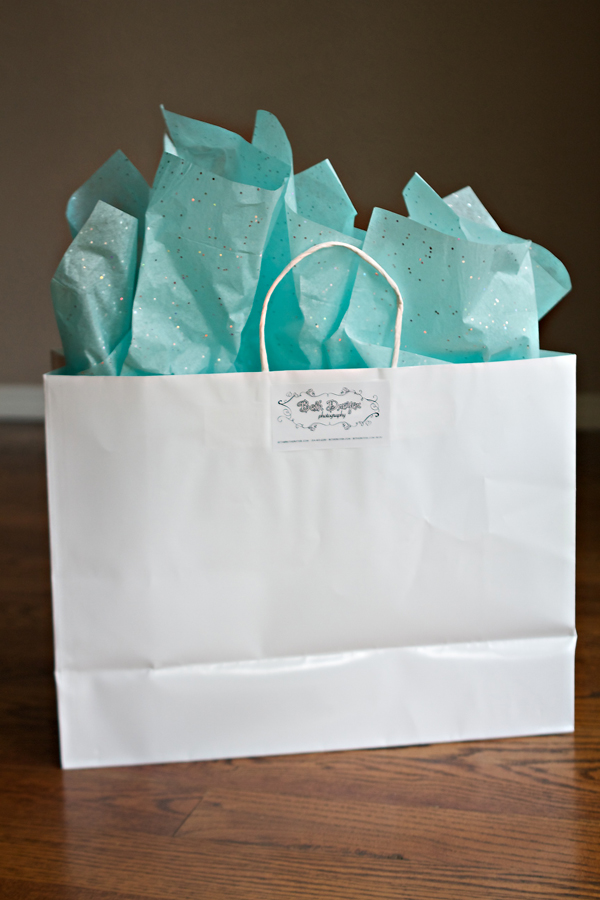 The boxes and tissue inside the boxes are from HB Photo Packaging.  Colors are White Pebblestone for the boxes and Aqua for the tissue.
The stickers were printed by WHCC.
Both black ribbon was from Paper Source.
The client care cards were a template purchased from Design Aglow and modified by me to suit my branding.  I printed them as an accordion card from Miller's and cut them myself.
The business card was printed by WHCC.
The gift bag is from Target.
The sparkly tissue paper is from Paper Source in the Pool color.