I think white sinks are beautiful.  Especially white farm sinks.  Love em!  But my white porcelain sink takes on stains very easily so I have to work hard to keep it from getting too yucky.  Porcelain is a porous material which gets more porous as the years and chips and dings and general wear and tear go on.  When we first moved into this house I thought I had stained my sink forever when I left some tea sitting in a puddle for several hours.  However after a little research I discovered a very easy way to keep my white sink looking bright and shiny without using bleach!  I figure anything whose fumes give me a raging headache can't be doing good things for my health so I stopped using bleach.  My alternative?  Hydrogen peroxide and baking soda!
I took this photo of my sink after it had been soaking up some stains for a couple of days of cooking and leaving dishes piled up over the weekend.  This really isn't as terrible as the sink sometimes gets but you can see the scuff marks and the discoloration in the top left corner.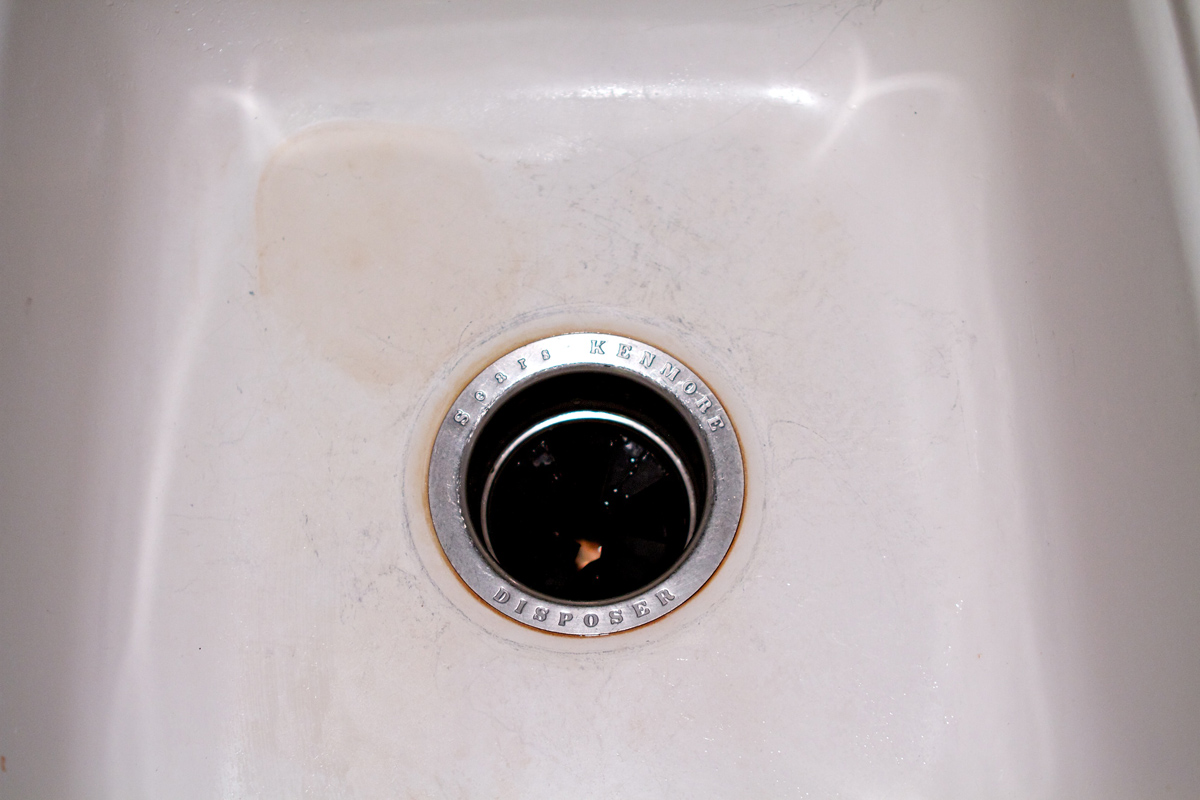 The first step is to wipe down the sink so it's fairly dry.  Then I take out my handy dandy spray bottle of hydrogen peroxide and liberally spray the sink.  Then I walk away and go to bed.  If you'd like to spray vinegar as well this would give your sink a complete disinfecting.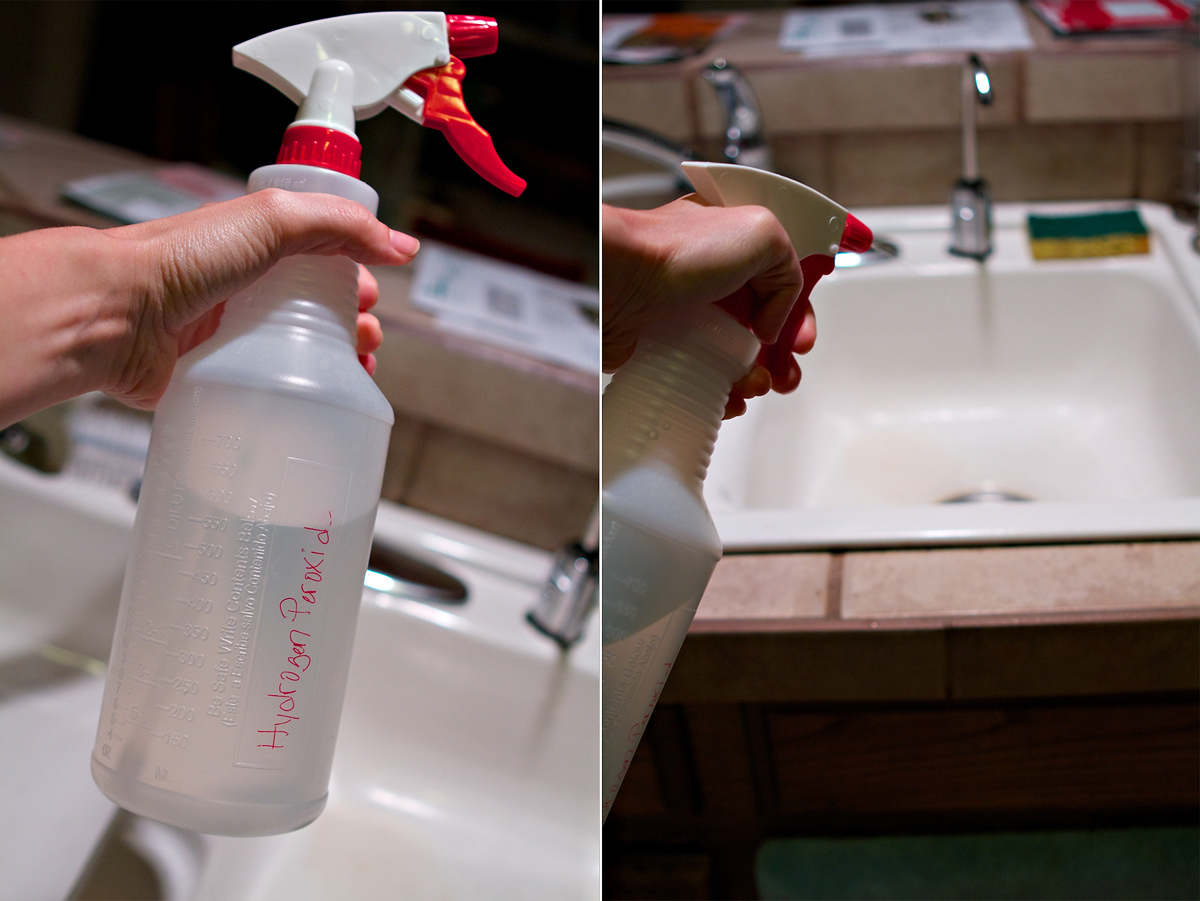 Hydrogen peroxide has bleaching properties as we all know from when we tried to put it in our hair in seventh grade…  When I came out in the morning the sink looked like this: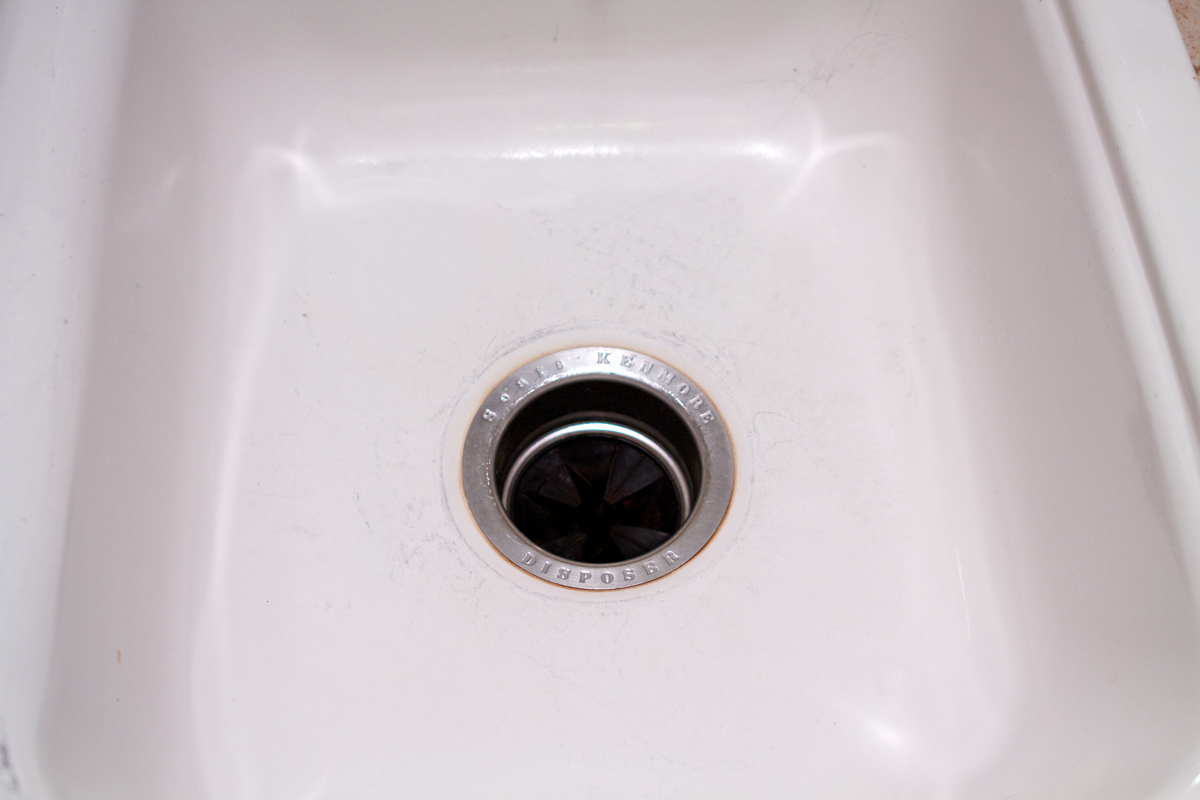 Most of the stains gone but the scuff marks remained.  So out comes one of my very favorite things – the baking soda.  I just toss a bunch all over the sink and the add some soap to a sponge and apply a little elbow grease.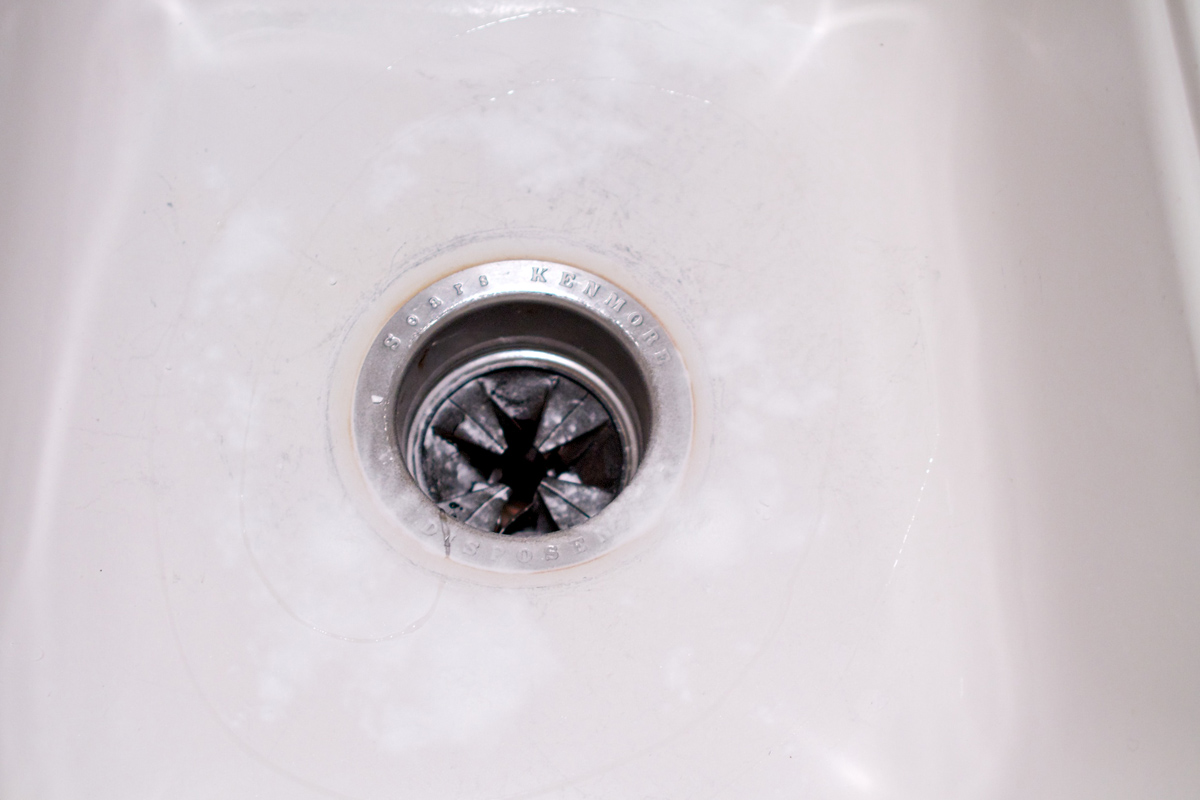 About three minutes and a nice rinse down and wipe out later, voila!  A white and lovely sink!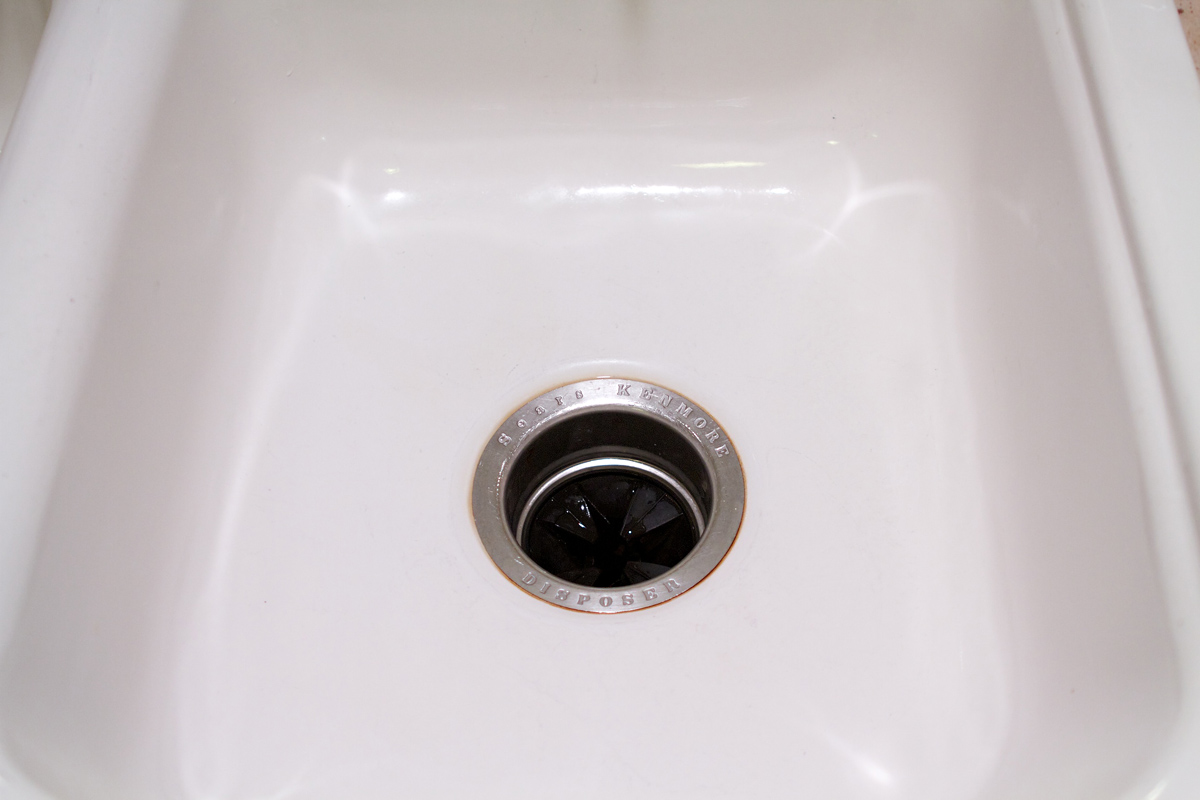 Here's the before and after for you: