I think Ashley put it best when she said, "This is what happens when you give a photographer and a production designer (who have boys) a girl."  Also 'this' created the most enormous mess in Ashley's living room.  I made them move their Christmas tree, I was using their actual presents as props, I pulled a garland off their front porch to use in some shots (that I didn't end up liking), I had my backdrop stand set up, there was fake snow all over everything, it was great.  Greater was when we were done and I just walked out the door and left the huge mess behind, hehe :-).  Love y'all!  Anyway, all that to say, I had lots of fun doing Evelyn's two-day newborn session.  She was a perfect angel because she wuvs her auntie Bef.  Here are the images.  My favorites are at the end 🙂
First up is our sweetie wearing a little romper and bonnet that belonged to her Mommy.  I love the lips and the fingers in this one –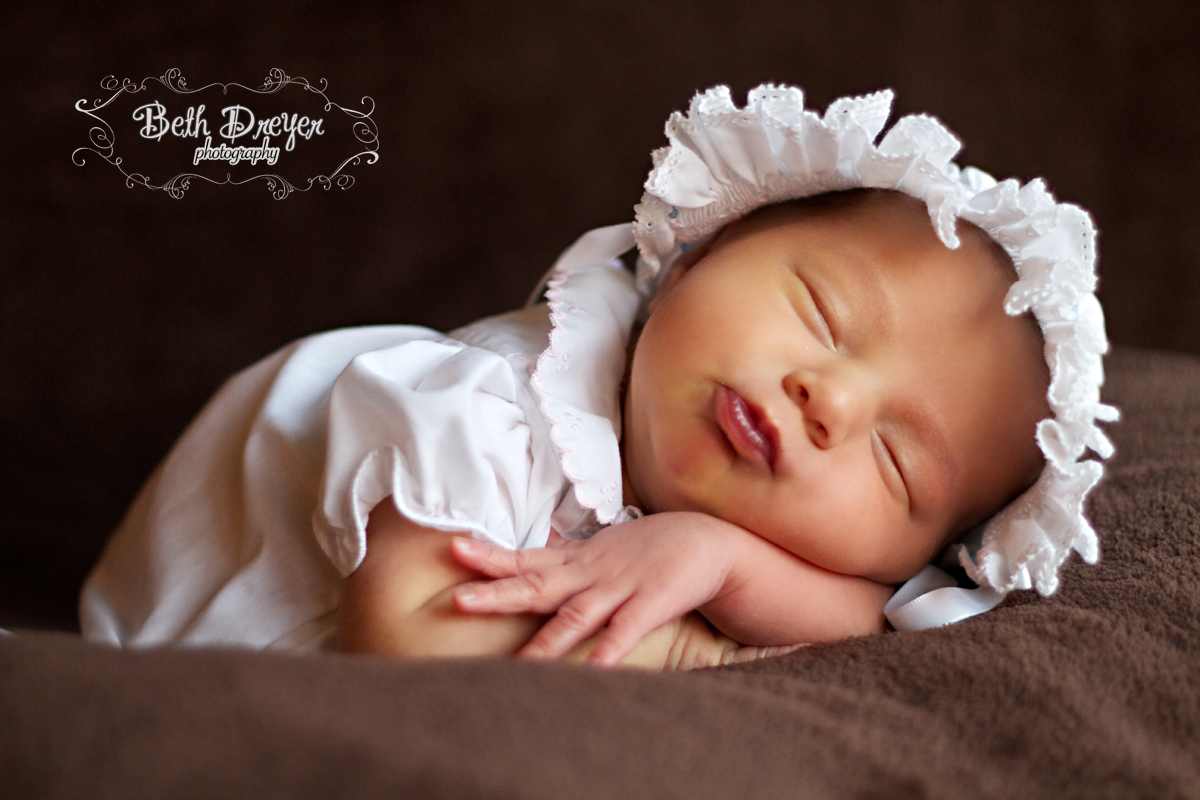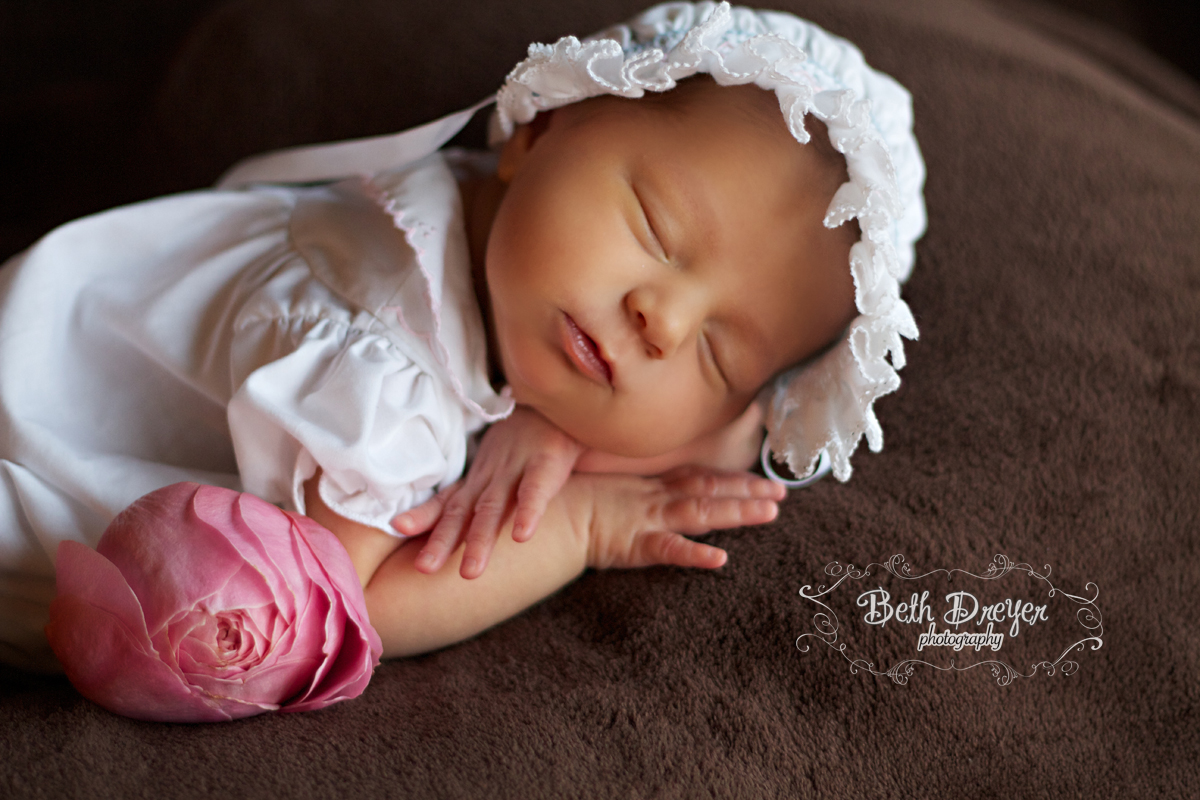 This is a little rocker that belonged to Mommy when she was little.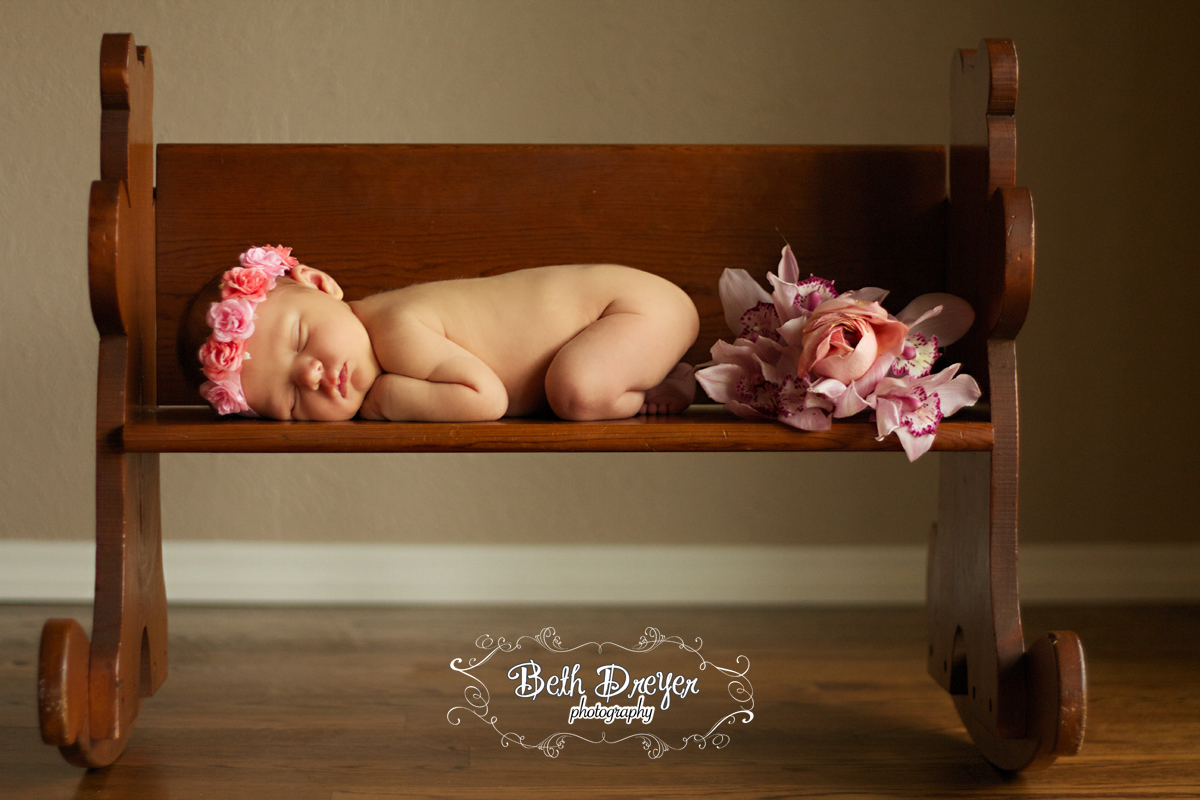 Red and fur makes Auntie Beth happy –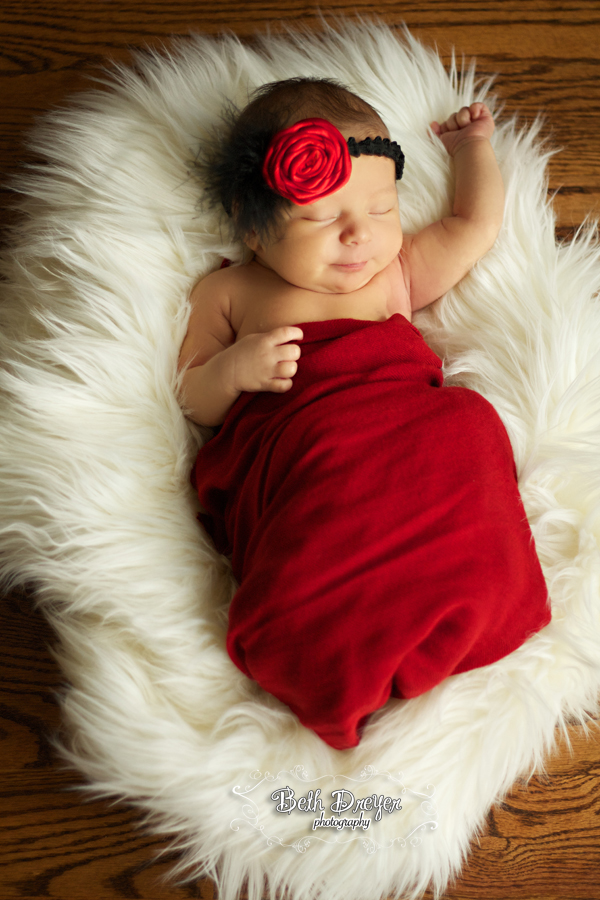 Wings!  I was bouncing up and down in the room by myself while she wore these wings.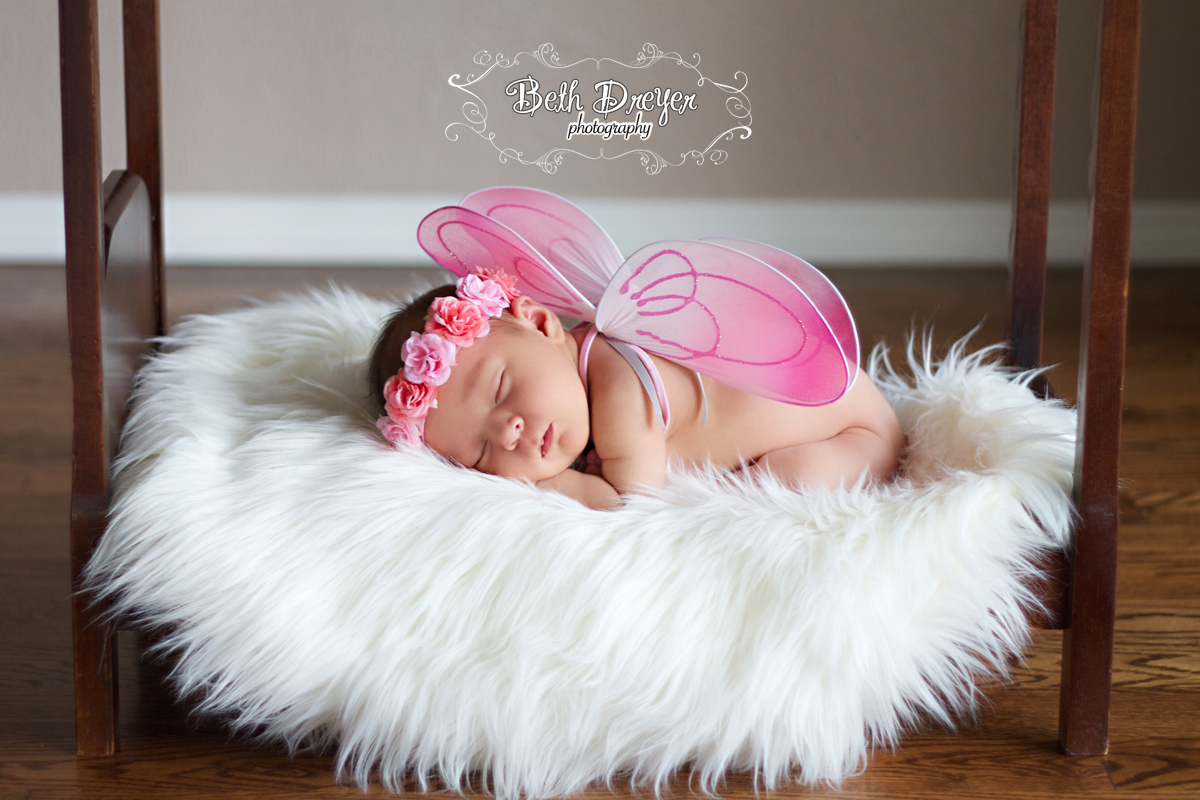 And of course we had to have some Christmas themed shots since she was born in December!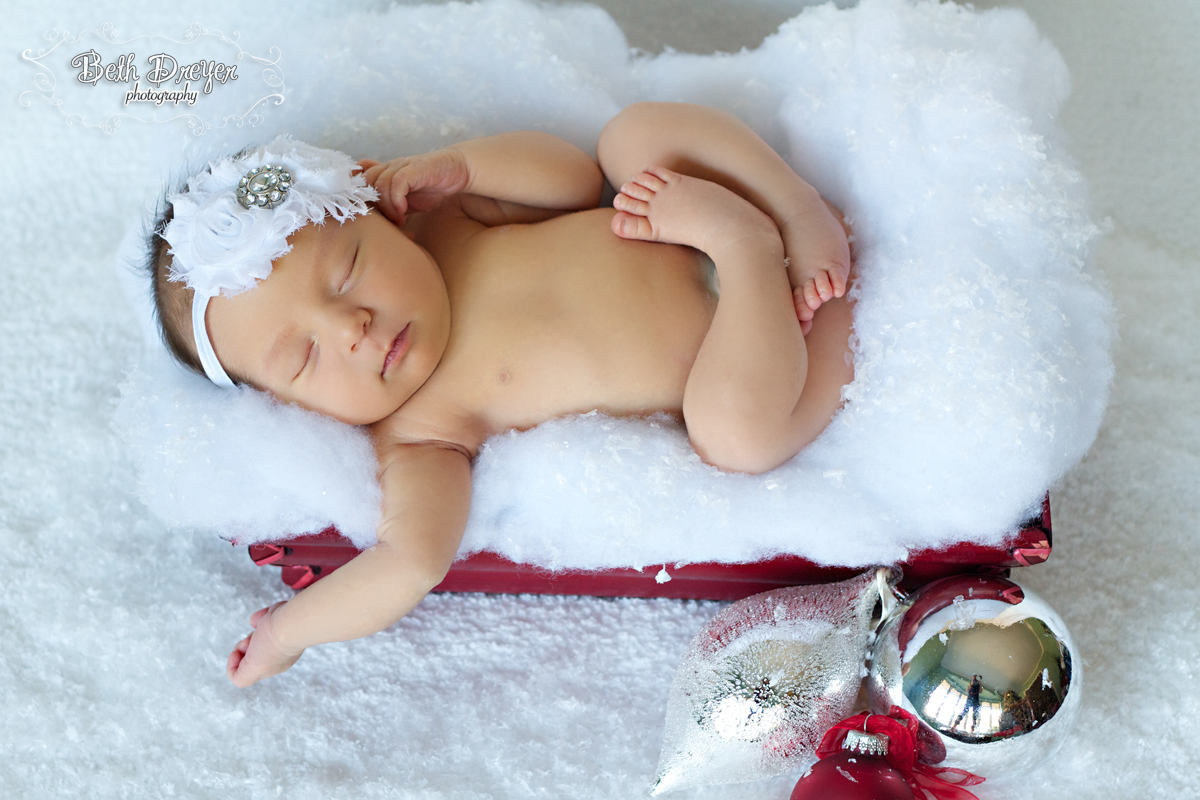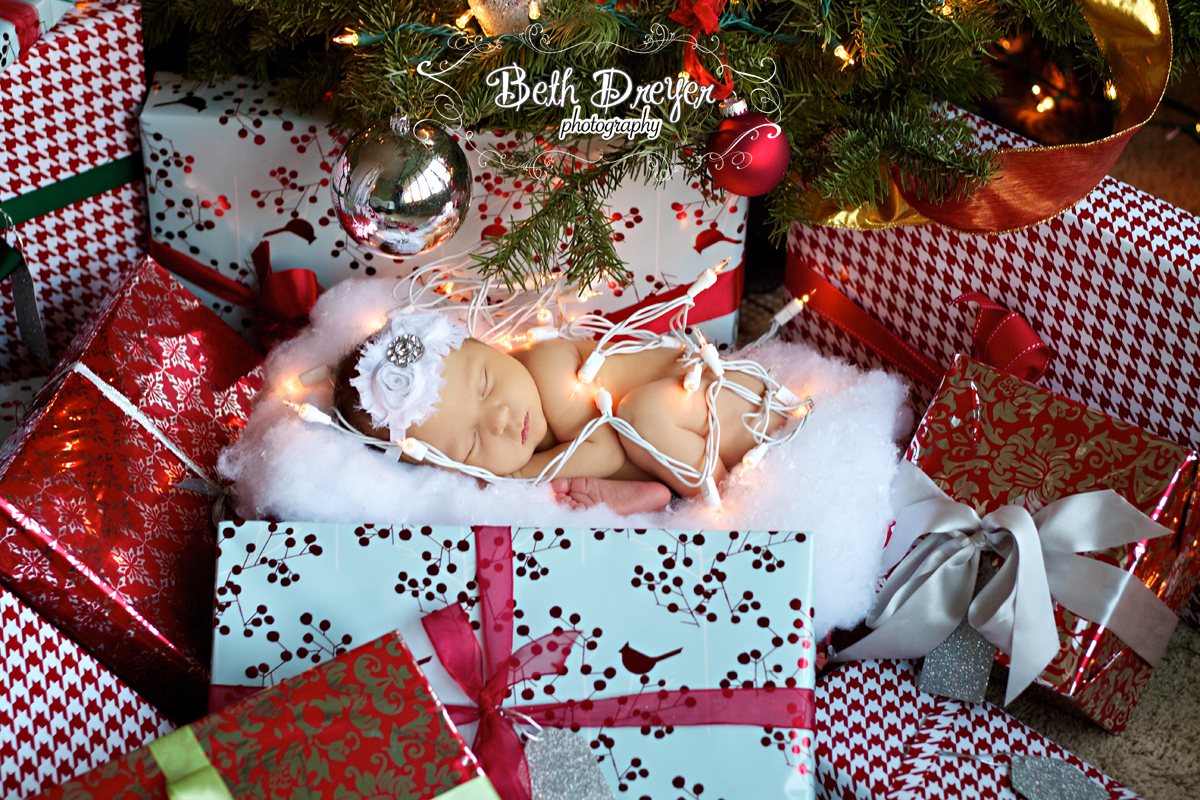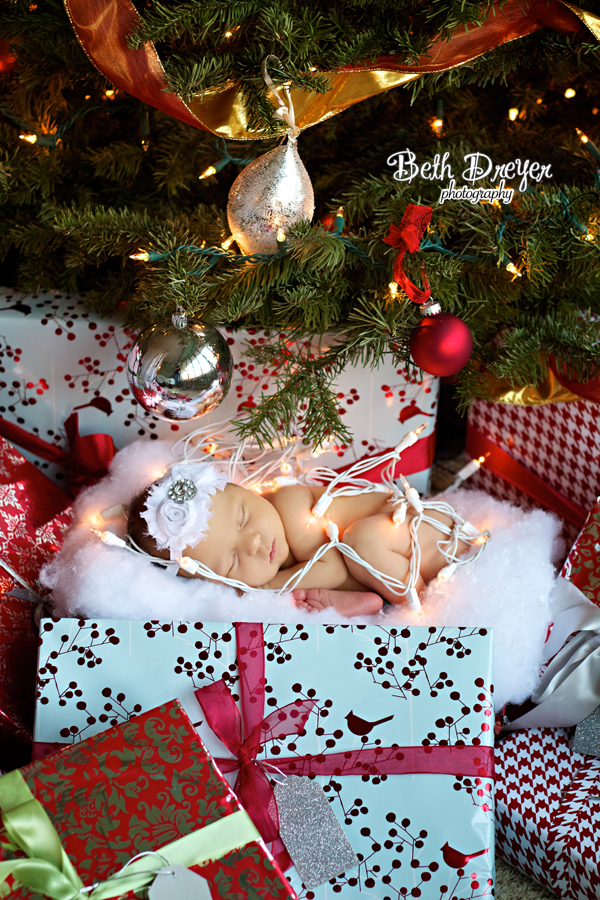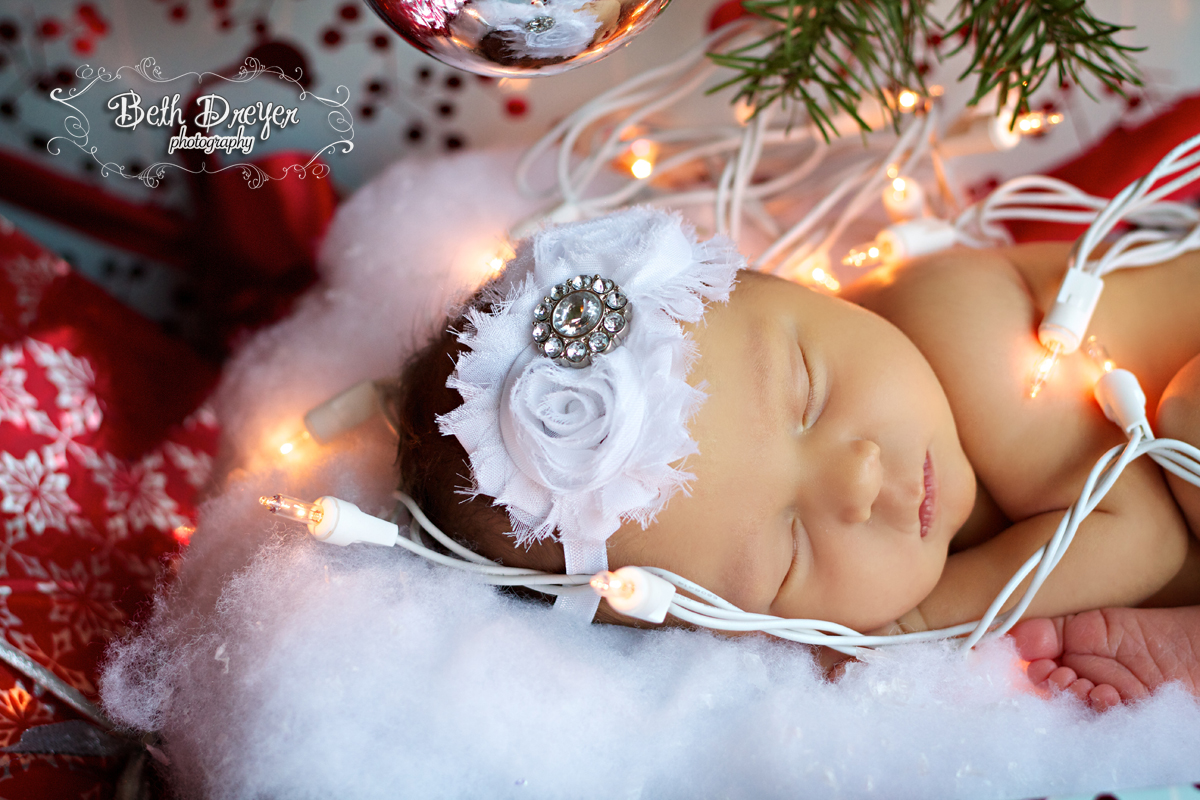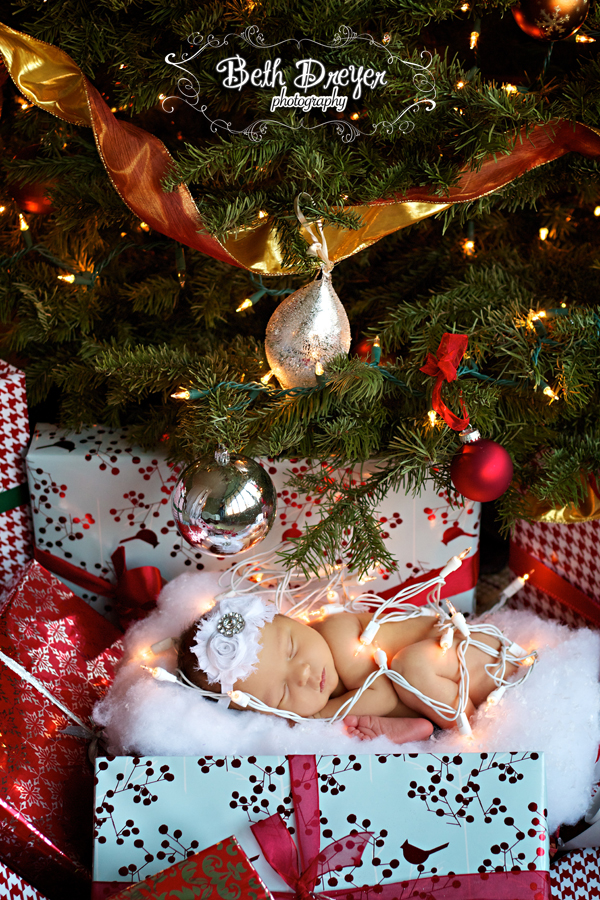 Evelyn you are loved.  Thank you for making our season even brighter this year.  Auntie Bef wuvs you.