I love Coke.  It's delicious.  I love it's bubbles, I love it's caramel coloring, I love it's phosphoric acid,  I love it's high fructose corn syrup, I love it's caffeine.  This may come as a surprise to you considering how I talk all the time about how I want to reduce my intake of chemicals and all, but hey, a girl's got to have her weaknesses.  Coke is most certainly mine.
When I'm having a rough day nothing picks me up like it's icy cold bubbles.  With the yummy taste in mouth, the caffeine coursing through my bloodstream, and the cavities forming on my teeth – I feel like a new woman.
Because of my deep love, and the resulting cavities, I try not to actually keep Coke on hand very often.  I prefer to keep the allure alive by not knowing when I'll have my next fix, ahem I mean Coke.  And if I do buy some Coke for my fridge it's usually the eight pack of mini-Cokes.  I find that the mini is almost always the perfect amount.
There are however many different forms of Coke and Coke packaging and they are not all the same oh no they are not.  Some are better than others.  I will now list for you the various ways of drinking Coke from my least to most favorite.
# 7) Coke in a plastic bottle.  Gross.  I don't know what it is about this that I absolutely hate, but hate it I do.  Something about the plastic takes away from the flavor and fizziness and brings out the syrupyness of the coke.  Plastic bottle Coke is my very least favorite – big bottle or small bottle.  I have to be very desperate to drink it and if I'm going to drink it it has to be almost frozen in order to be tolerable.
#6) Coke from a plastic bottle poured over ice into a cup.  I can't decide if this is the same or slightly better than straight from a plastic bottle.  I almost always notice that when poured over ice, Coke from a plastic bottle loses all fizziness instantly.  Again, I'd have to be desperate and I was last night.  It was a very disappointing Coke experience.
#5) Fountain Coke.  Now we're getting somewhere.  The reason this ranks close to the back is because fountain drinks are not always dependable.  How disappointing is it when you get that bad batch of fountain Coke?  On the same token, a good fountain Coke can really hit the spot.  Chipotle fountain Coke is almost always amazing.  Fountain Coke is one of the few situations where Coke poured over ice is a good thing.
#4) Coke-in-a-bag with a straw.  This cultural delight can be found in places like Cambodia and Thailand and is truly a wonderful experience.  Pour a Coke in a little bitty handled plastic bag, add some ice, stick and a straw in it and call it a day.
#3) Coke in an aluminum can with a straw.  Pretty much all of my Coke experiences must include a straw.  I'm a straw person.  This is how I most commonly drink Coke.  Nothing like a mini-Coke on the back patio after the kids have gone down for naps for a little Mommy time.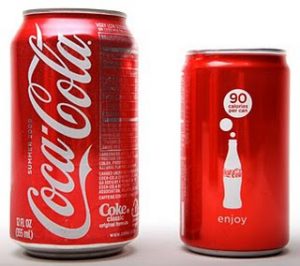 #2) Coke from a glass bottle with a straw.  Mmmmm….Icy cold glass bottle with a straw.  The fizziness of the Coke keeps the straw from sinking to the bottom.  Yumminess.  I recently bought myself a six pack of mini glass bottle Cokes and I savored every drop.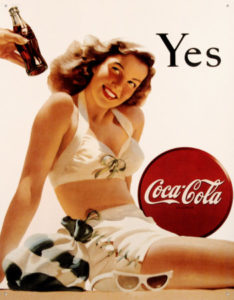 #1) Thai Coke from a glass bottle with a straw.  Ok I know this is almost the same as #2, but it's different I promise!  There is something different about the Coke in other countries, and the slight taste variation is usually a fantastic little surprise for the palette.  I have some very very happy memories of drinking a tall icy cold Coke out of a bottle (with a straw of course!) on a hot day in Thailand.  ~cue angels singing~  So refreshing!  I may or may not have gotten slightly addicted to Coke while in Thailand which may or may have led to some major withdrawal headaches when I stopped.
Happy Friday!