6:15 am            I am jolted awake by the sound of Rhett crying in his room across the hall.  I groan and try to guess what time it may be.  When I peel my eyes open and see that it is 6:15, I'm surprised.  That's the latest Rhett has slept without waking up at all in the night.  I wish I felt more rested than I do as I take a deep breath and throw the covers off myself and grunt like a teenage boy as I pry myself from the bed to go feed my baby.
6:23 am            Shep wakes up, drags his blankiepillow (it's all one word) out of his room and into the living room where he finds Rhett and I nursing and watching Gilmore Girls episodes from Netflix.  He asks me for some milk.  Repeatedly.
7:30 am            I put Rhett down for a nap, put his diapers in the washing machine and make myself some Earl Grey, needing its magical caffeine powers to wake me up and trick me into thinking I'm not as tired as I really am.  Shep asks for more milk.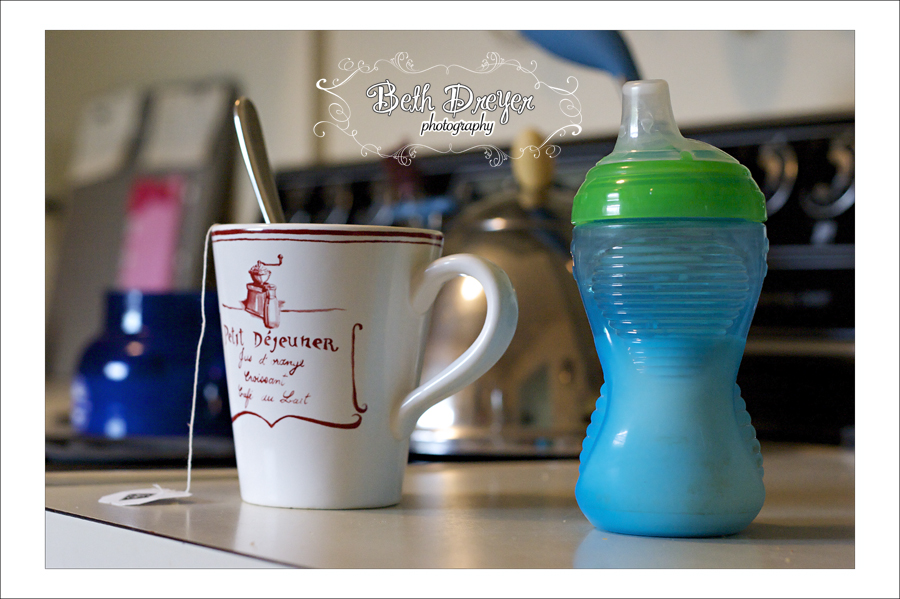 8:00 am            Jake makes some scrambled eggs for us.  I can't decide how I feel about this because although I love eating scrambled eggs and love not having to make them I really really hate cleaning out the scrambled egg pan which Jake will leave for me as he heads out the door to work.
9:15 am            Jake goes to work, and we settle into our morning.  I survey the disaster area we like to call home and feel overwhelmed by it.  So I sit down and play trains with Shep, wondering why Earl isn't perking me up like he usually does.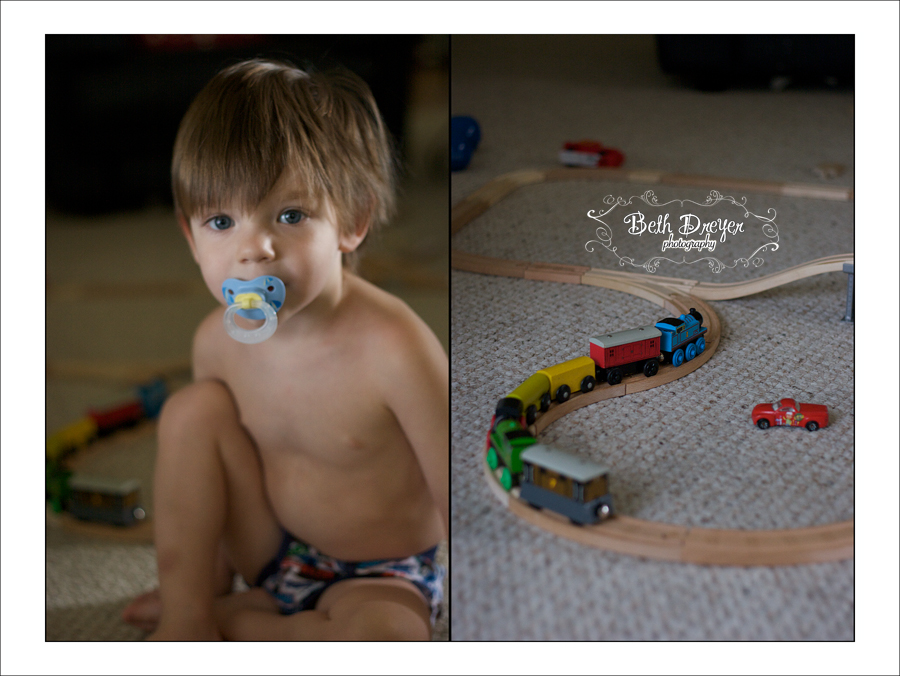 9:20 am            Ashley calls  and  I do a little dance as my phone belts out, "California gurlz we're unforgettable!" I answer, still singing.  She wants to ask me about installing her car-seat base in her car.  Being very passionate about car-seat safety I begin to go down a list of points to note when installing one's car seat.  I pause mid-sentence in a panic to ~ahem~ scold Shep as I watch him attempt to use his brother as a trampoline.  The washer gets done and I set the diapers outside to dry.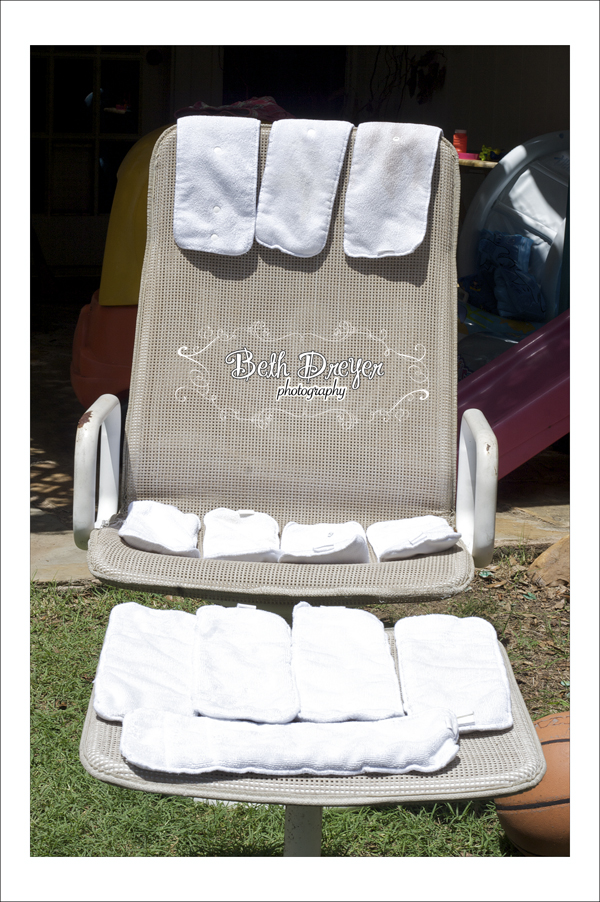 10:00 am            Nurse Rhett while watching another episode of Glimore Girls and catching up on my Words with Friends.  I have been going through each and every season of Gilmore Girls and consequently, Shep thinks that all Netflix envelopes contain Gilmore Girls DVDs.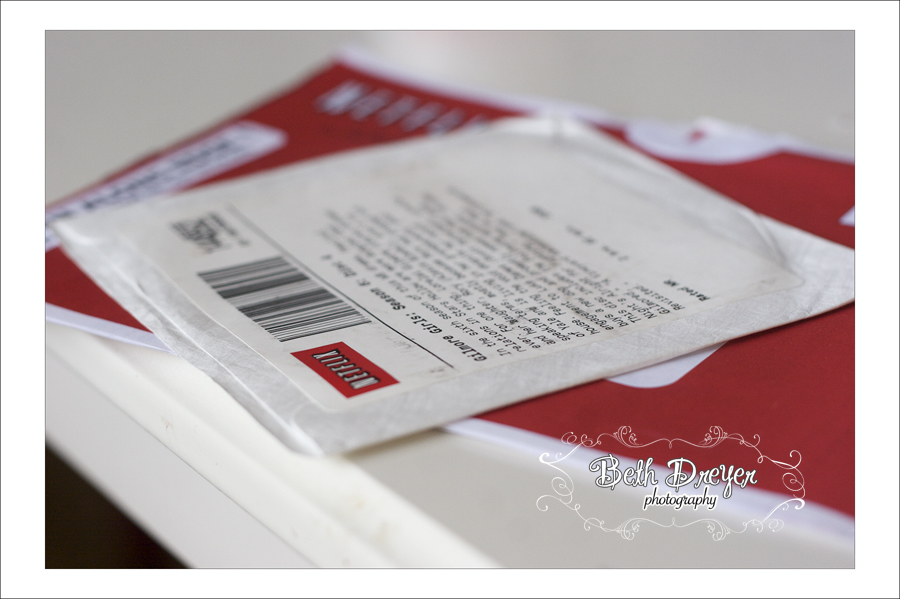 11:12 am            We go outside to swim in our inflatable pool.  Once in his suit and outside, Shep proudly informs me that he is about to go tinkle in the grass.  Once I get his floaties on him and plop him in the pool, I remind him that today is a new day and that although going in the grass is fine, we are not going to be pooping or peeing in the pool like yesterday…  Rhett floats around the pool calmly in his little baby boat – except when Shep splashes him – and I try to position myself in a position to receive maximum sun exposure.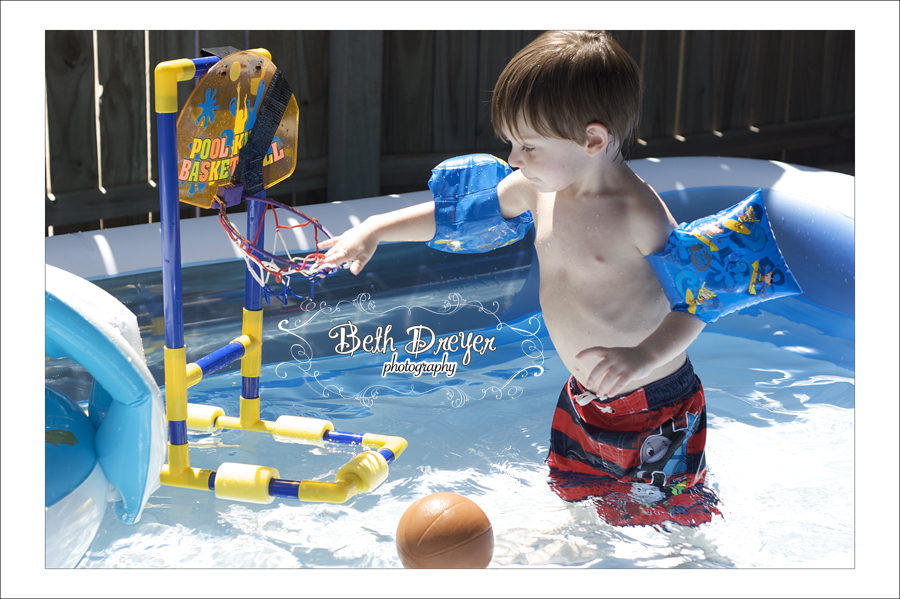 12:33 pm            I reluctantly decide that I should probably feed Shep some lunch but I don't want to face my messy kitchen.  Rhett wants to be held so I wrap him up in my Moby wrap and make lunch.  Drool is dropping out of his mouth by the tablespoonful.  Jake calls, and I am now talking on the phone, making a sandwich, trying to keep Shep from destroying my sandwich while getting drooled on by Rhett in the Moby.
1:04 pm            I sit down to my computer and try to read some emails and catch up on who is 'in a relationship.'  Shep comes over and pulls on my arm trying to get me to come back and play trains.  Rhett cries from his room letting me know that although I may think it should be my naptime, I am in fact incorrect.  I start to get frustrated with the crying and the arm pulling and put on a DVD for Shep while I try to soothe Rhett to sleep.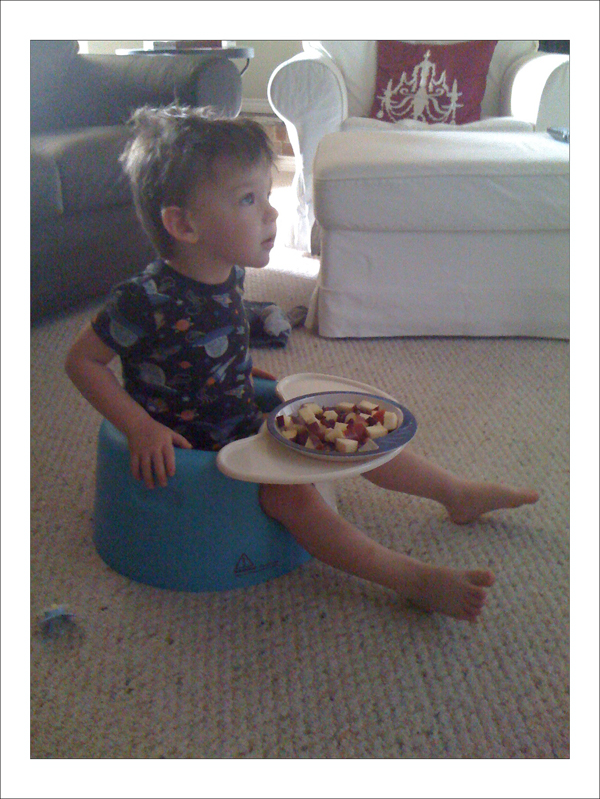 2:00 pm            I give up on trying to get Rhett to sleep for more than 10 minutes at a time and get him up and ready to nurse and read Shep a story so he can take a nap.
2:07 pm            Quiet begins to settle over the house as Rhett and I settle into the white chair of loveliness.  He nurses while I watch yet another episode of Gilmore Girls.  After he's done, I put him in his bouncy seat next to me in my office as I edit some photos.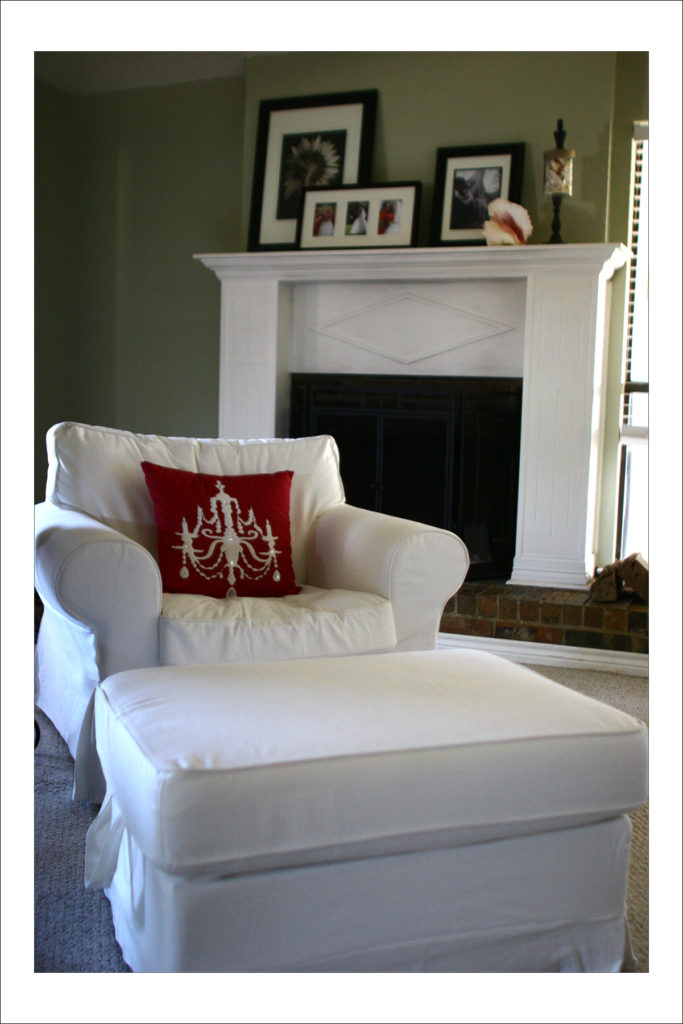 3:00 pm            Rhett is fussy.  He is not satisfied with being close to me.  He wants me to hold him.  I sit him on my lap and hold him with one hand while I continue to work.
4:00 pm            Jake comes home and I pass Rhett off to him and get lost in working.  I love my job!!  By now I'm writing a blog post or updating my website after which I go back to editing.  Jake is a baby-whisperer and gets Rhett to take a nap.
5:02 pm            Shep stumbles out of bed with blankiepillow and wants to sit in my lap while I work.  I look up and realize that I should probably stop working and start making dinner.  I consult my handy-dandy E-Mealz menu and get to work before it's time to feed Rhett again.
7:00 pm            Jake is working in the tech room at the Frisco Rough Rider's game tonight so the boys and I are home alone.  Without a car.  We decide to take a walk over to Big Lots and see what's going on.  On our walk, I wonder what possessed me to wear jeans instead of shorts.
8:00 pm            Home from Big Lots, we 'play bed.'  This is where the three of us sit on my bed while Shep bounces around and makes Rhett laugh.  I sit back and marvel at the precious moments in every day life.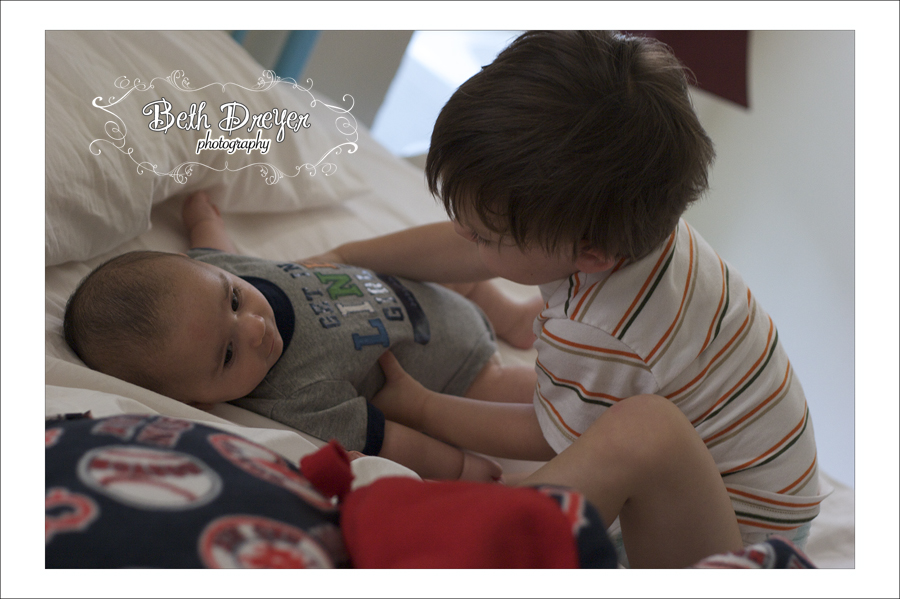 8:30 pm            Shep picks up his toys after having a time-out for refusing to do so.  I nurse Rhett while overseeing the painfully slow toy cleanup.  I am exhausted and ponder whether or not to just skip brushing Shep's teeth or to brave the inevitable battle that always comes with dental hygene.  I decide to skip it and just put him to bed.
9:05 pm            Shep comes out of his room because he has to 'go potty.'  He goes and I get him back in his room.
9:10 pm            I look around, take a big sigh and plop into my chair.  My house is a mess but I am way too tired to do anything about it.  I turn on the tv and wait for Jake to get home.  We've survived another day.