Last week, on the first day of fall, we went to the Arboretum with my mom.  I obviously leaped at the chance to plan a photoshoot.  I went out and bought the boys each a new shirt/onesie and was so excited!  Then the morning of, that yellow and blue striped shirt was sparked some major jealousy, and the denim button up I had bought for Shep JUST was not going to do it.  Never mind trying to explain to a seven year old the complexities of mixing patterns, colors and fabrics for ideal photographagic bliss.  He wasn't having that denim business and he really wished that he got to wear the yellow striped shirt.  He finally settled for the striped shirt that he had in his closet and his mother once again got to take a sip from the 'you can't control everything' goblet.
When we arrived, we headed straight to this spot with the Crape Myrtle tree tunnel.  Tunnel?  I don't know what else to call it.  I'm sure there's a word…  Rhett asked me to read him the plaque on the ground and no lie friends, I looked at it and said 'Crap-ay' instead of Crape.  It's just not good when you try to be all sophisticated with a word that has the potential to sound like 'crap.'  But I digress.
Here are photos of all three of my wild men at the Arboretum!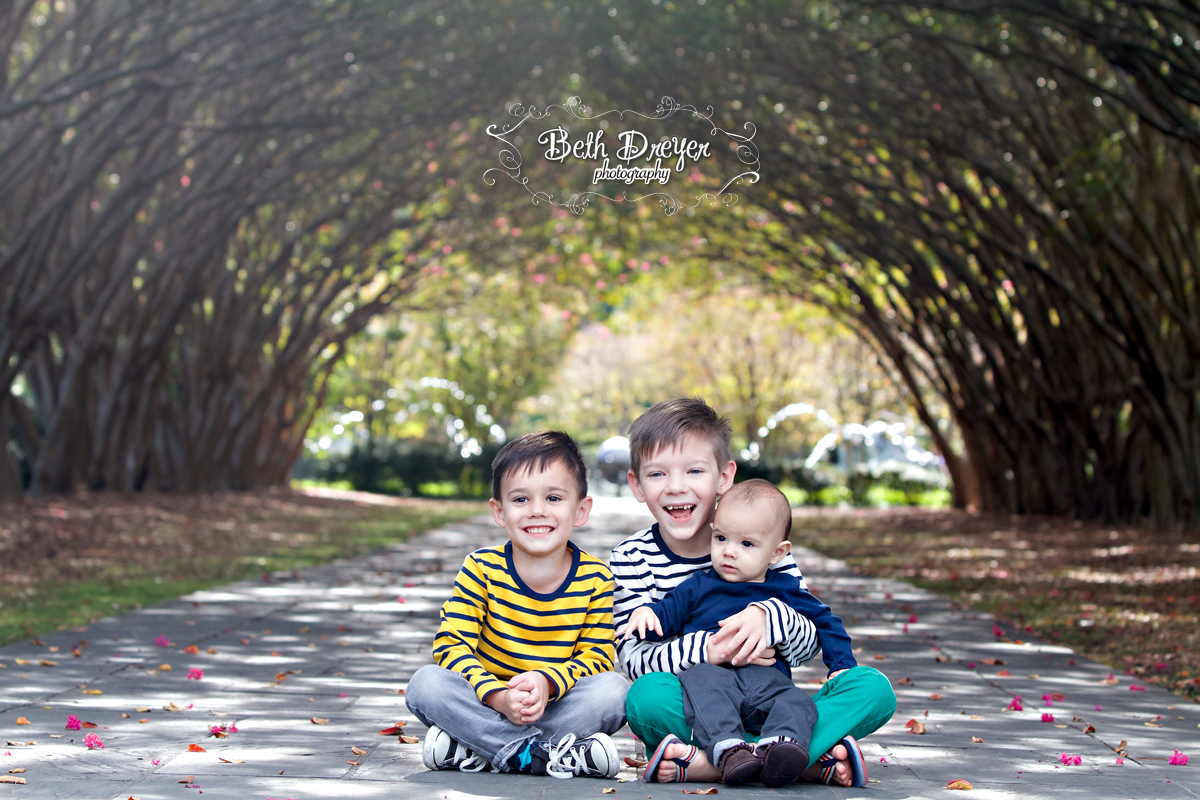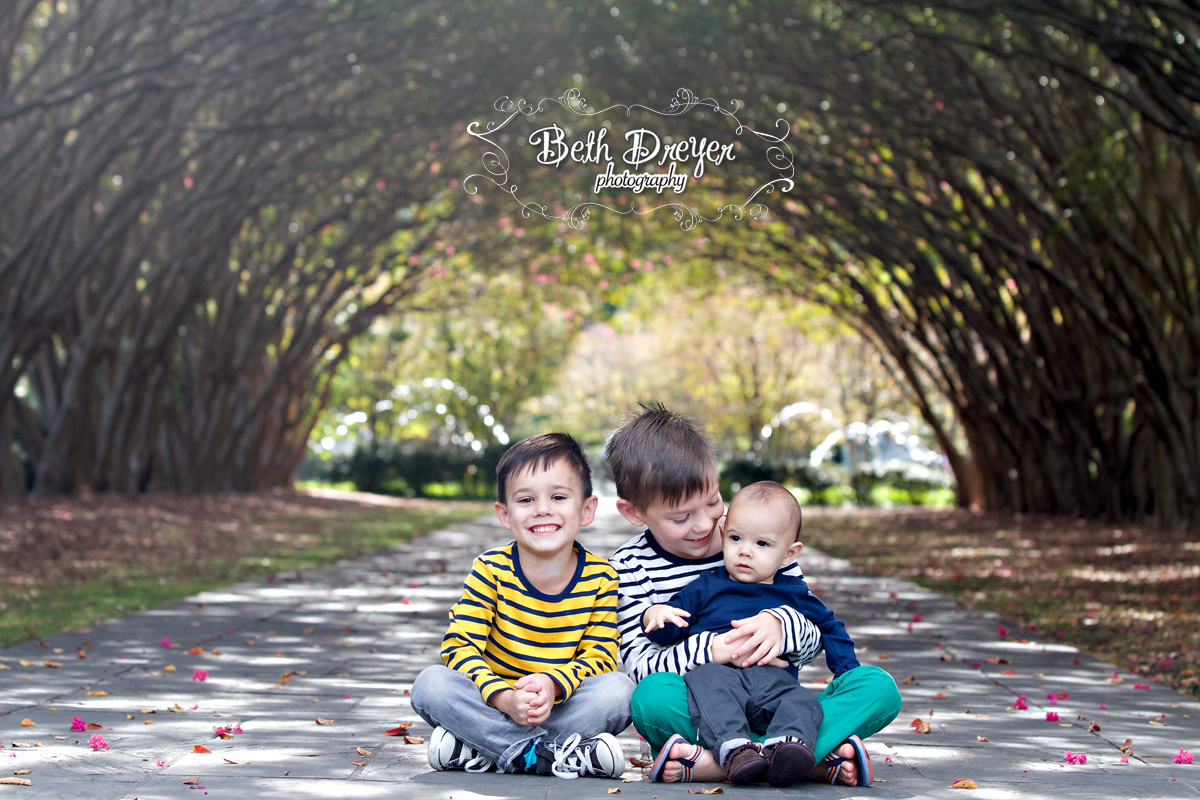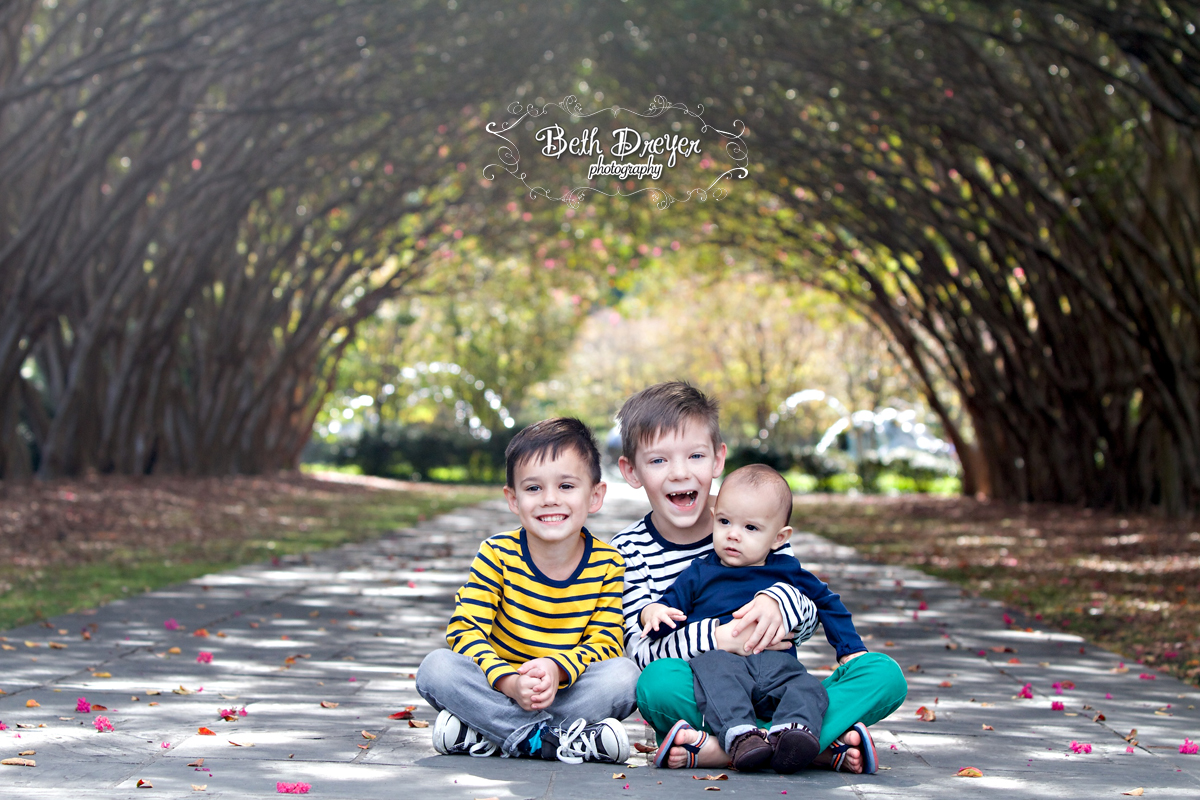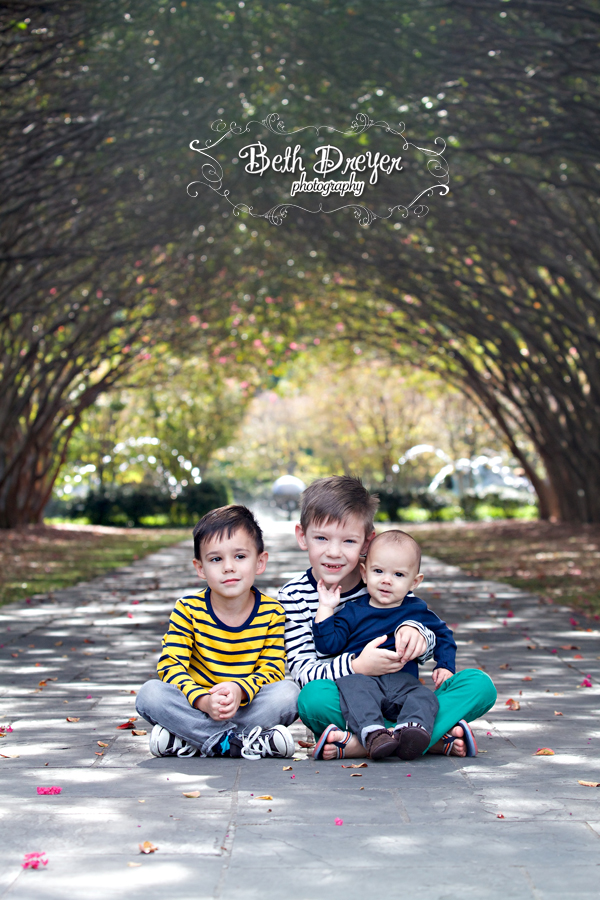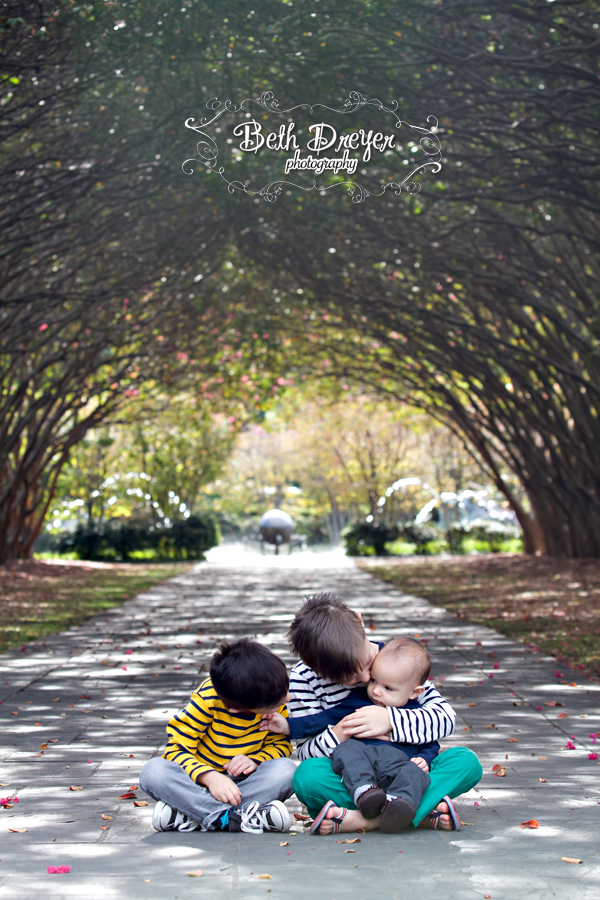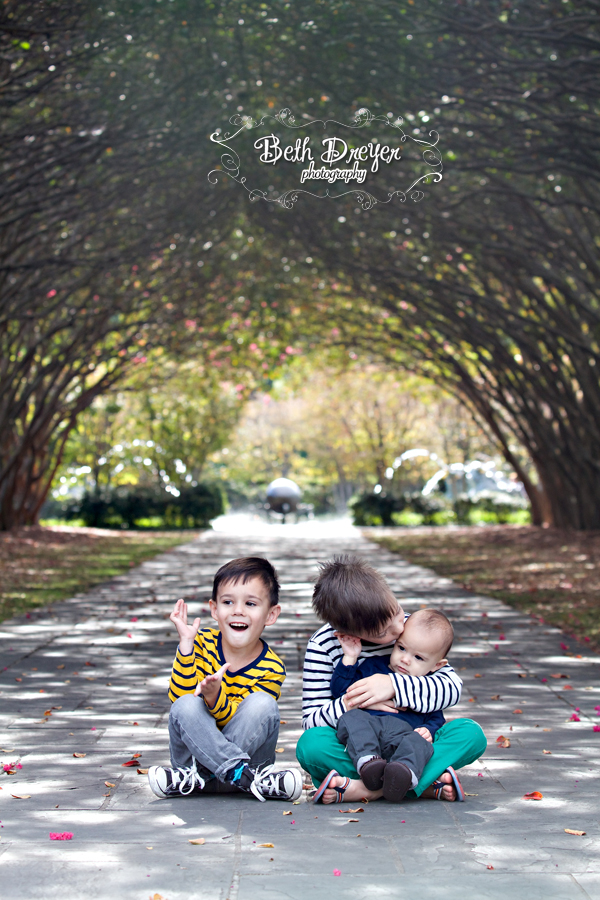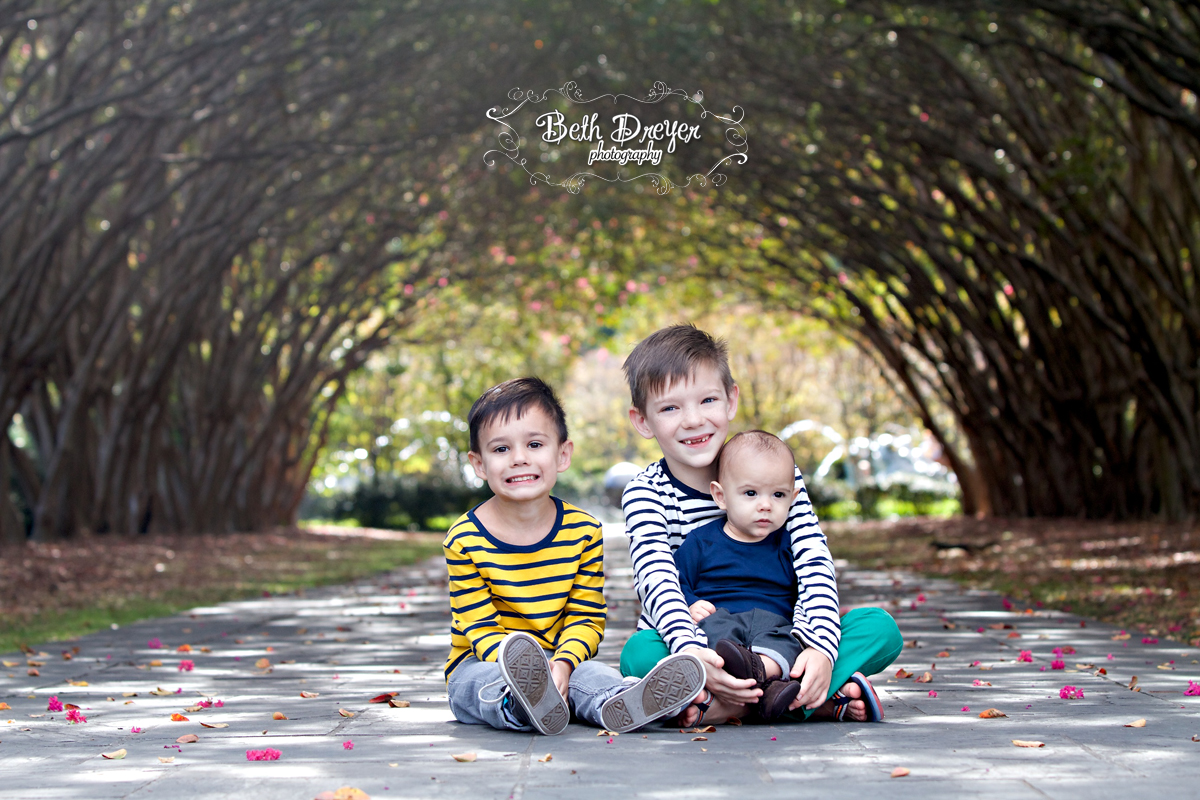 Ok, now here I'd like for us to pause.  Most years I take photos of the boys amongst the pumpkins at the Arboretum, and recently I've been really nostalgic looking at old photos.  I just happened to have this photo below selected when I pulled up the photo beneath it – from 2010 – and I couldn't believe the similarities between the two!  Indulge a biased mother if you will…
2014: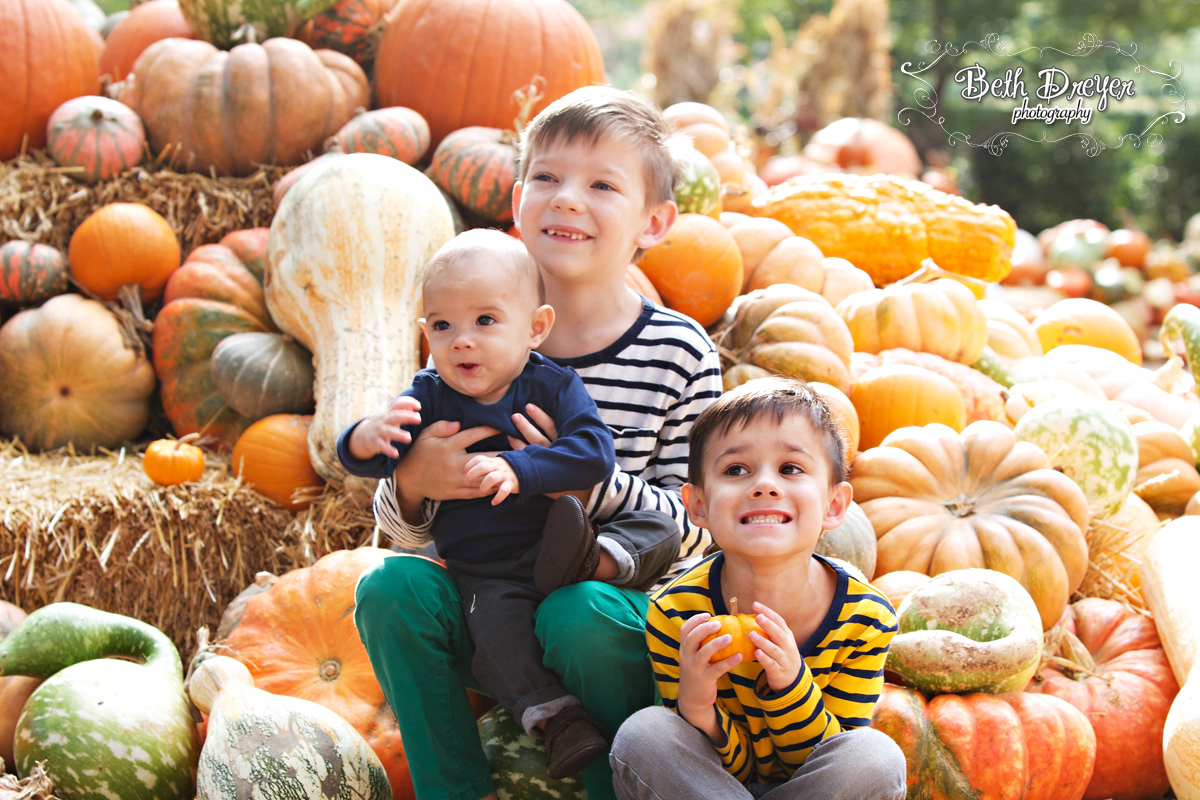 2010: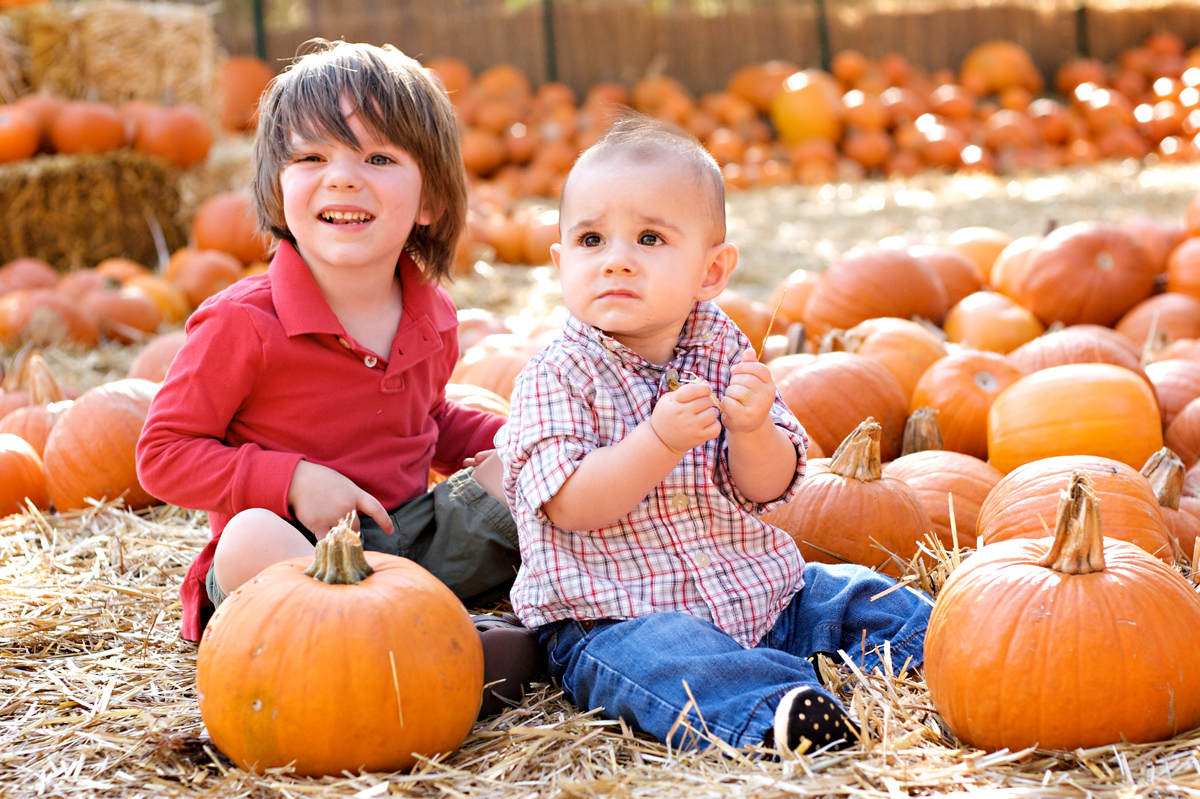 Now here they are smaller and right on top of each other for easy comparison.  Please note Rhett's hands and eyebrows.  Also note Shep's eyes and smile.  In both photos, my mom is standing to my left trying to get them to smile as I snap away, so the angles of their heads are the same.  I really don't know what to do with myself.  My babies!!!!!  It's ok if you want to click this image to make it bigger and stare at it for a while.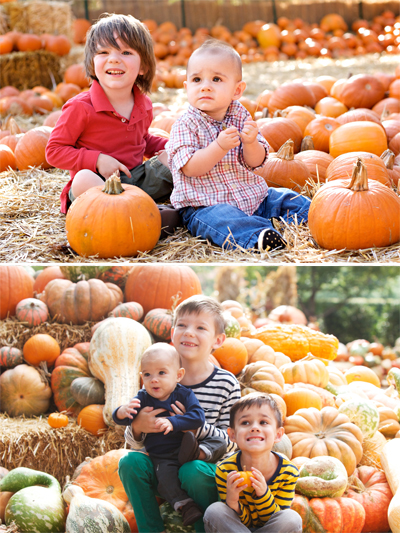 Ok now we can continue…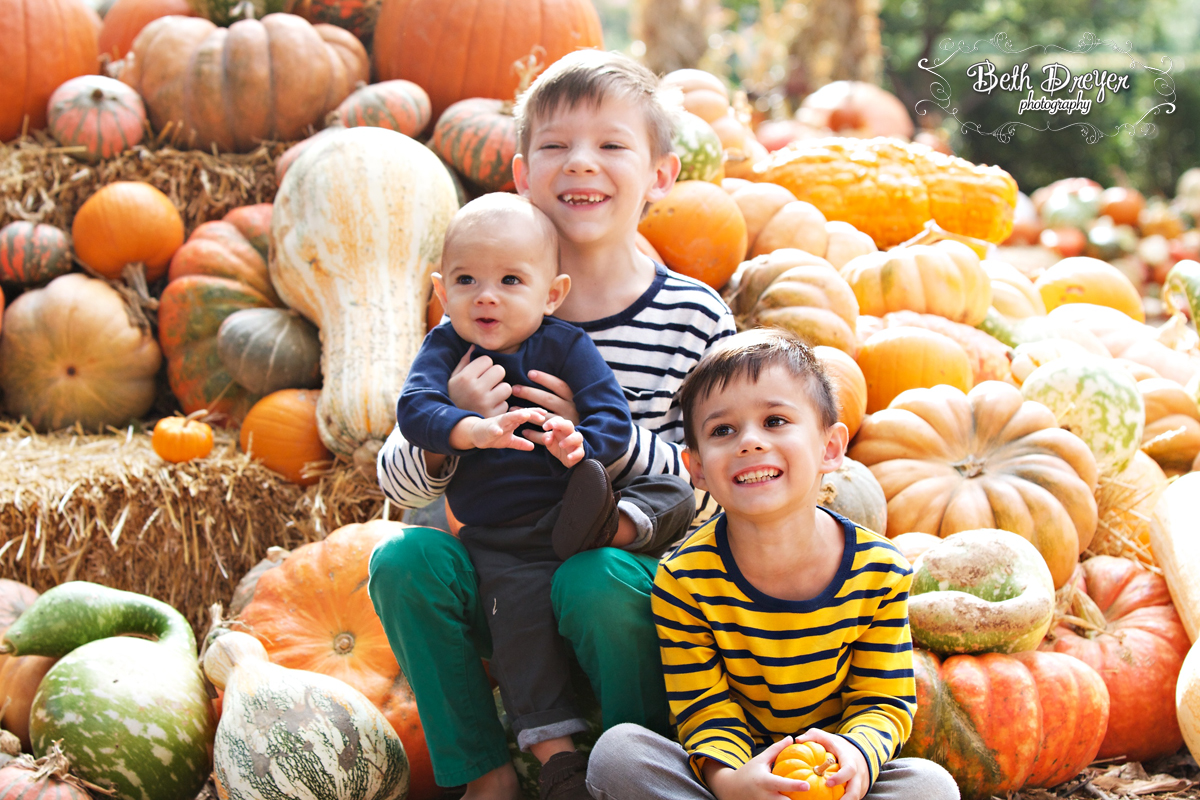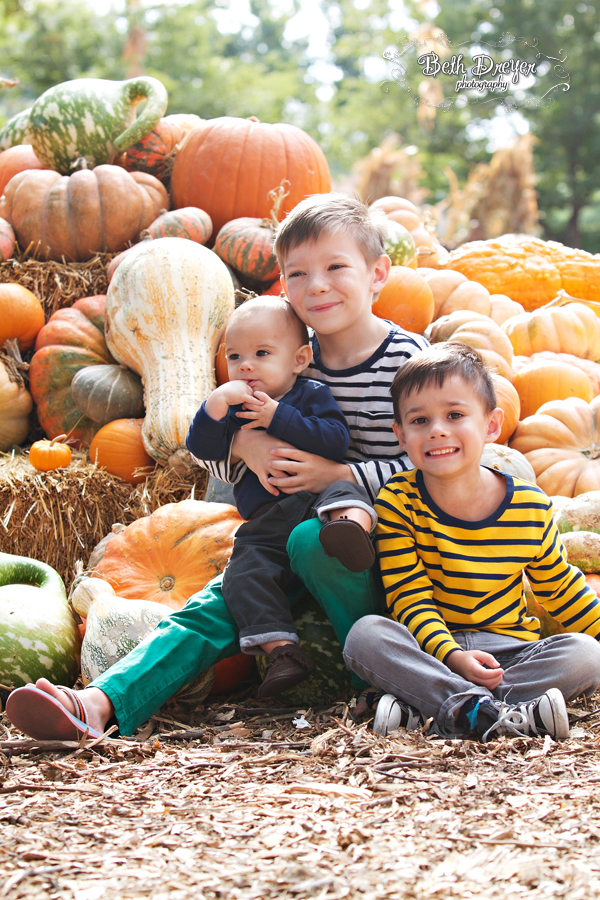 This guy isn't quiiiiite sitting up by himself yet, so we propped him up with some pumpkins.  But gosh darnit he wanted to eat a pumpkin, and he would not turn and face me no matter what I did.  Fortunately he's cute from every angle.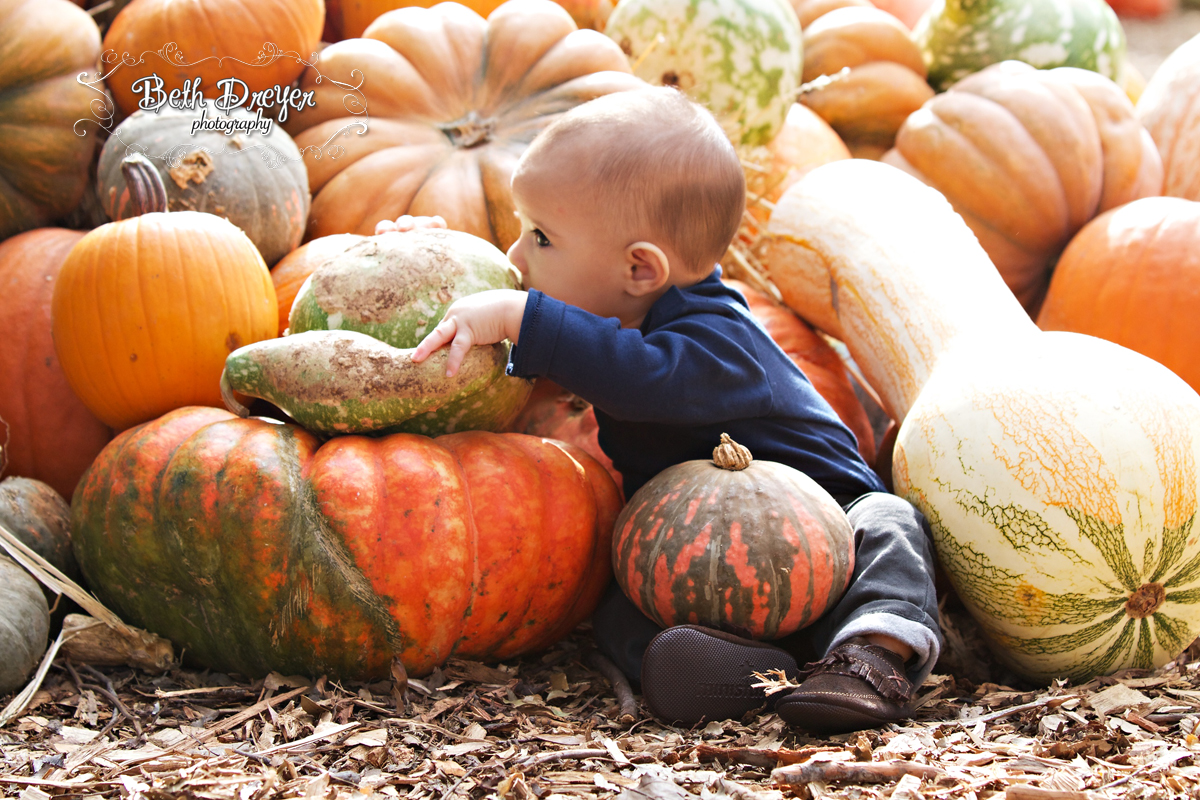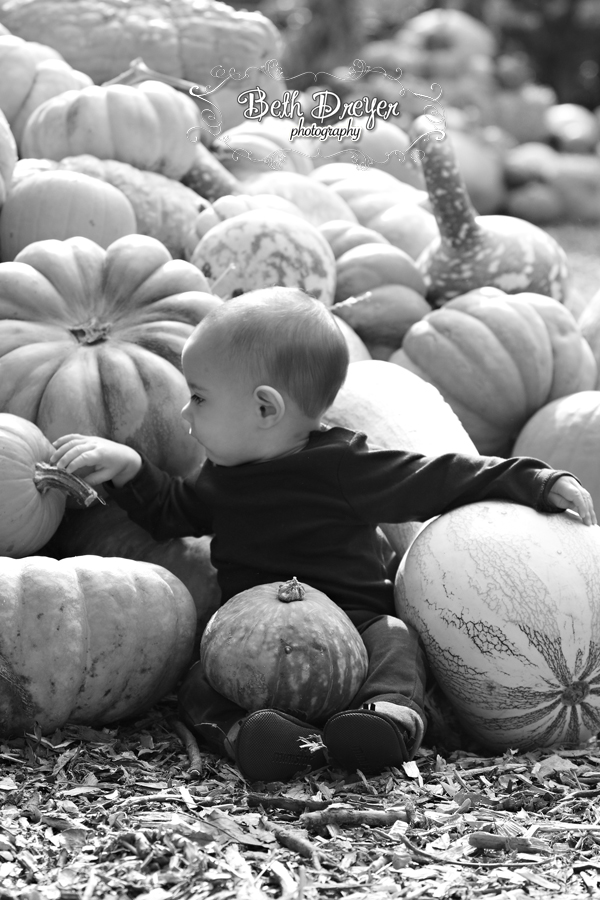 Last but not least, here is a photo of me and Ransom with a side by side of me and Shep from 2008.  My nostalgia is a runaway train which will not be stopped!!!  Please excuse the extreme photoshopping of my skin in the second photo, I was in an extreme photoshopping of skin phase at the time.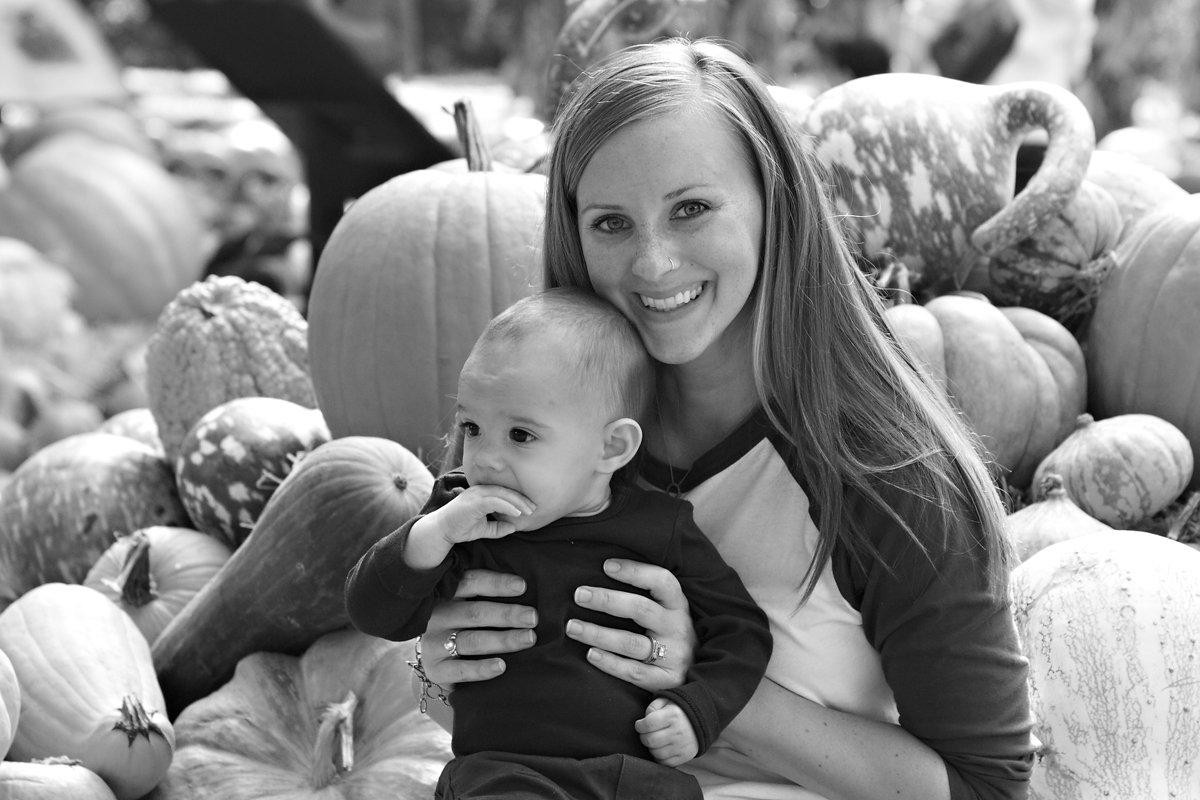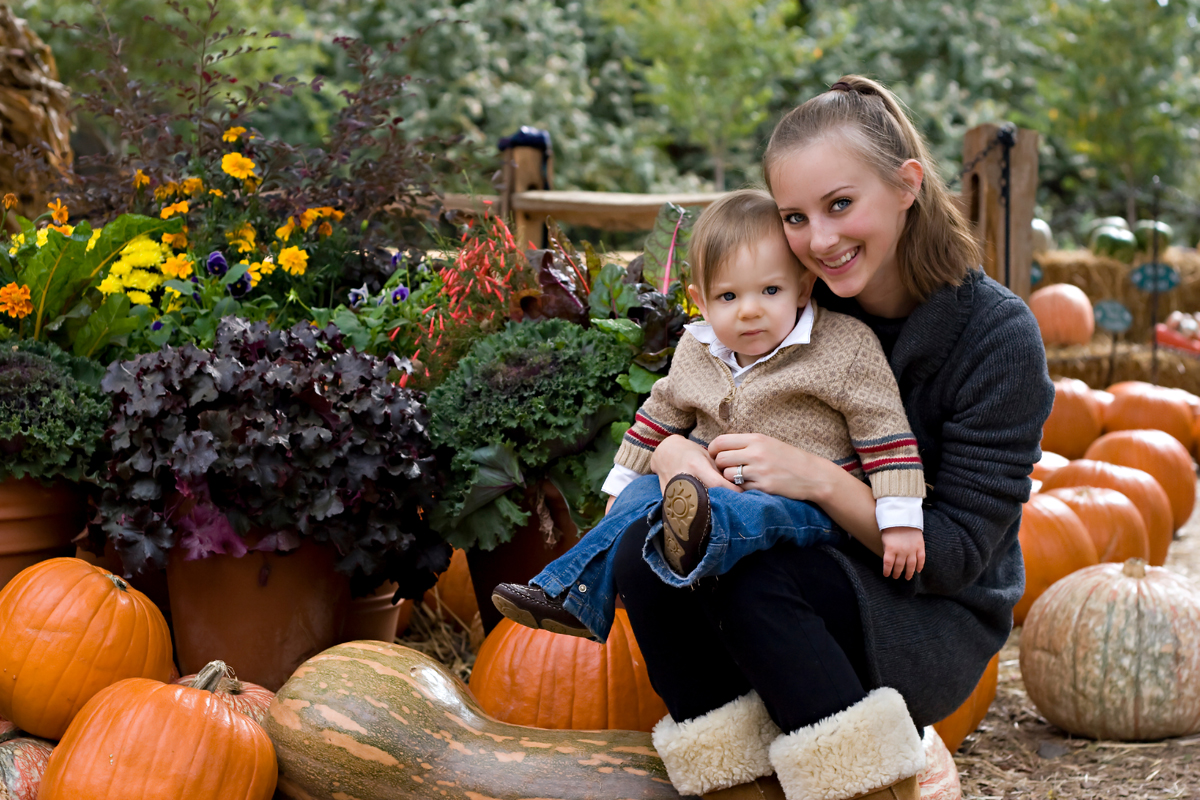 Related posts: