The weeks are flying by now!  I totally forgot to post yesterday since we got iced in.  It's been awesome having Jake home and being snuggled up in our cozy house.  Isn't it amazing how on days when your plans suddenly change because of weather, you just want to drop everything and take a nap?  That's what I did yesterday.  Although come to think of it, I suppose my desire to drop everything for a nap could've come from the fact that we had a family slumber party in our bed with the previous night and I was the only one awake all night, totally uncomfortable…  But whatever!  It was a nice lazy, snuggly day and today has been the same.  We've watched tv, had a fire going, had our Holiday Joy oil diffusing in the air, made cookies and Jake is prepping some butternut squashes for soup tonight!  Delightful.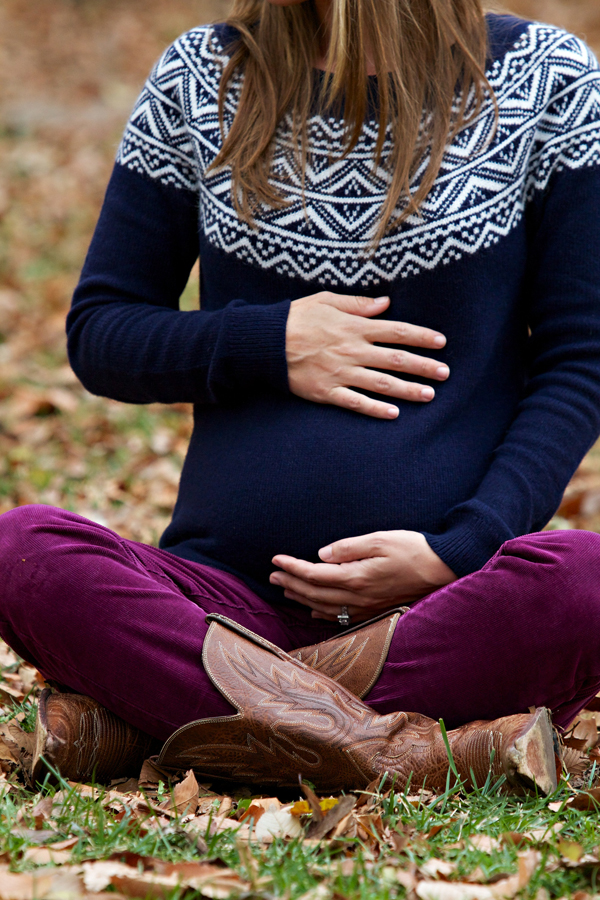 This past week we decided that hello, it was time to take our family photos for our own Christmas cards.  At first I had thought about just skipping it this year – I'm pregnant, why not give myself a break?  But every year it's my tradition to by an ornament frame from Pottery Barn and put our Christmas photo in it, and every year I save a Christmas card and keep them in a little stack in a drawer in my office.  I have cards dating back to the one we sent when we were newly engaged, and frame ornaments from our first married Christmas.  I couldn't skip this year, what on earth was I thinking?  But by the time I decided that we needed to go for it, I realized we had to do it like uh tomorrow and there was no time to get someone to do it for us, so self timer and tripod it was!  Let me say this loud and clear!  Self-timer photos are never going to be as good as professional photos!  And these are no exception!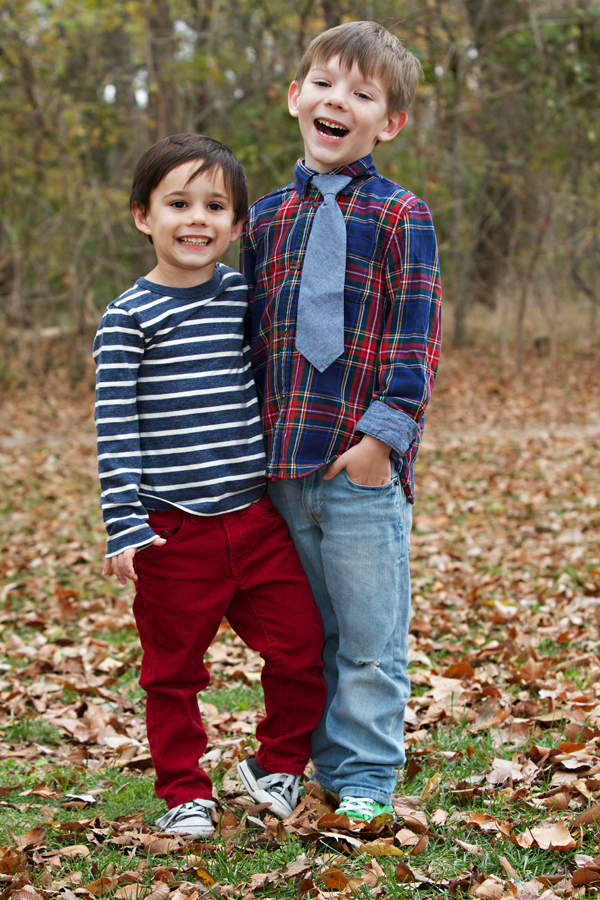 Technically speaking, I always shoot family photos with my 70-200mm zoom lens, because I love the look it gives.  However for this self-timer shoot, I knew I needed a vertical photo for my ornament, and my tripod could not bear the weight of the camera with the 70-200mm in the vertical orientation.  So I had to use the lighter 50mm.  I should really invest in a good tripod, but I use it so infrequently that I have never had a good reason to do so.  So for our vertical photos I used the 50mm.   The lighting wasn't good and I had to use a flash which is something I NEVER do, I couldn't use the lens I wanted to use, I was having a bad hair day, I was running my pregnant self back and forth between the tripod and the boys, the boys were less than thrilled about the whole business, we were yelling at them to smile and hold still (which is obviously the best way to coax a natural smile out of a child…), and there were some disc golfers off behind us to our right who were smoking pot.  But dadgumit we got a few pictures!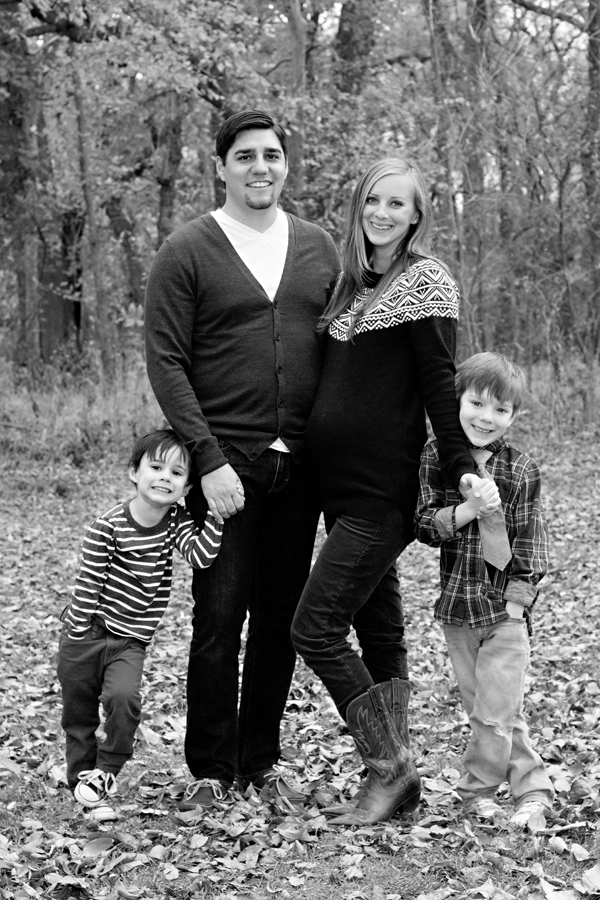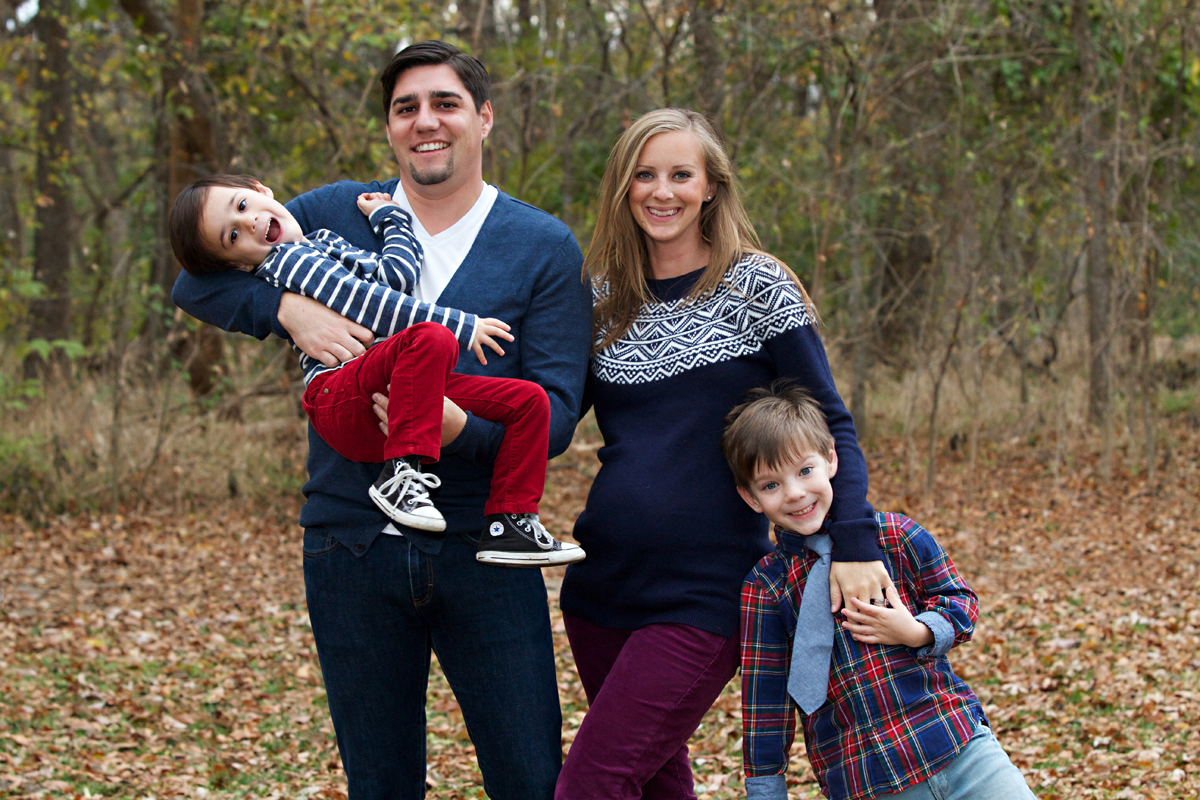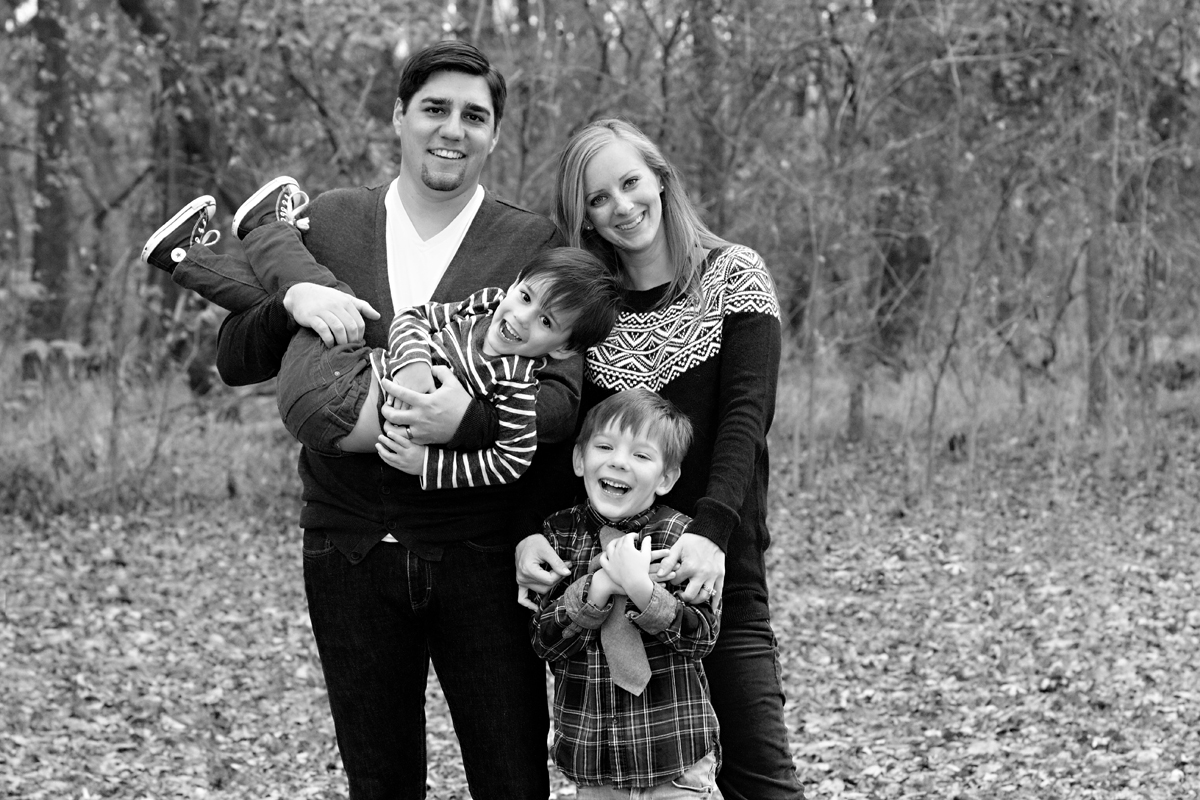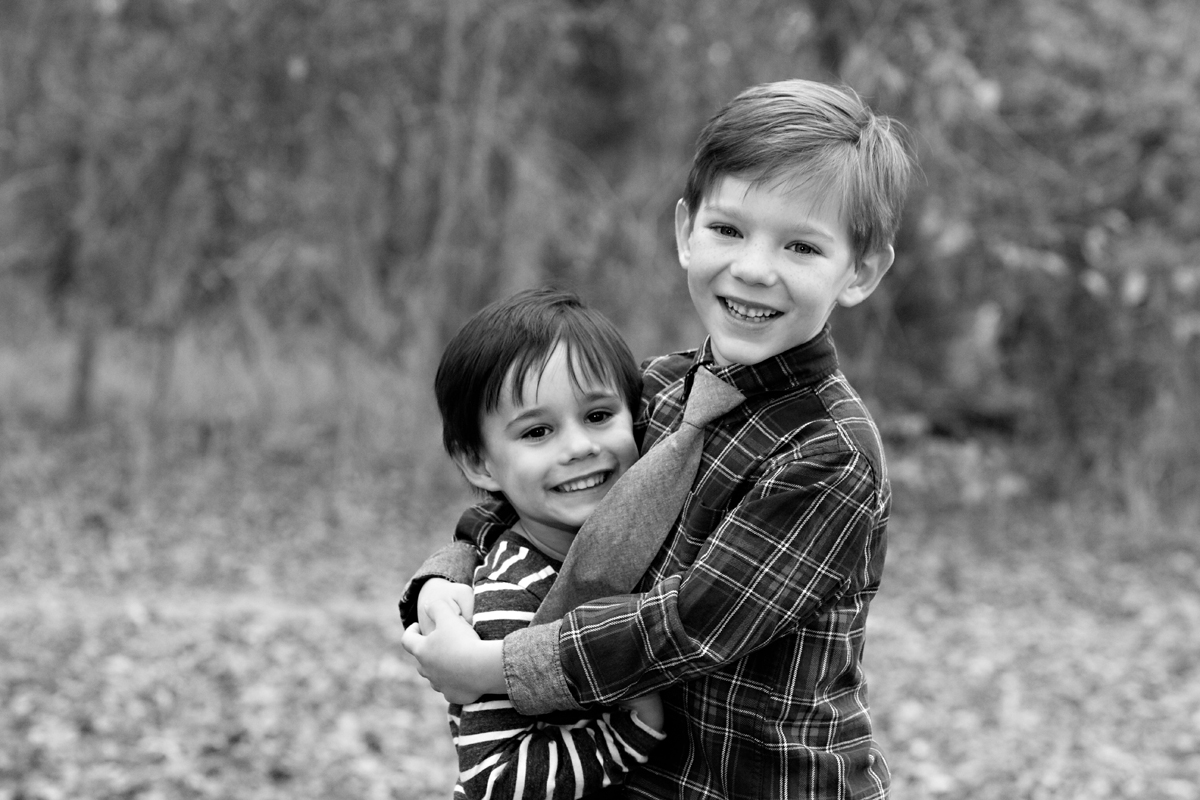 Also this week in pregnancy, I realized that something had shifted.  I don't know when it happened, but somewhere in the last month or so I've stopped subconciously worrying about this baby.  Someone wrote to me early in my pregnancy when I shared about how terrifying my first trimester had been for me.  She told me about her experience with pregnancy after miscarriage and how it gradually got easier and easier until the previous fear and worry melted away.  I was so encouraged by that email!  And here I am writing about my 21st week of pregnancy, realizing that she was right.  Well into my second trimester I still checked my toilet paper every time I went to the bathroom, prepared to see blood.  It wasn't even a conscious thought, and I couldn't stop myself, it just happened.  I hated that I was always so prepared for bad news, but there it was.  This week I realized that somewhere along the line I stopped having that unconscious preparation for the worst.  I'm not terrified of losing him anymore.  I don't check my toilet paper every time I go to the bathroom.  I'm not marking each week in my gratitude journal with a sigh of relief.  Now the weeks fly by, and I don't hold my breath until I see that number change on my pregnancy calendar.  I think the fact that I feel him move all the time has played a big part in melting away the fear.  I don't have to blindly trust that my baby is ok anymore, I can actually feel him wiggling around, full of life.  Blind faith is a blessed and awesome place to be, but having something tangible to hold on to sure is nice!  The first part of this pregnancy was wildly different from the first parts of my other pregnancies, emotionally speaking.  But now I'm back to feeling like I do when I'm 21 weeks pregnant.  I just feel pregnant.  And happy.  And perhaps a little more grateful than ever before.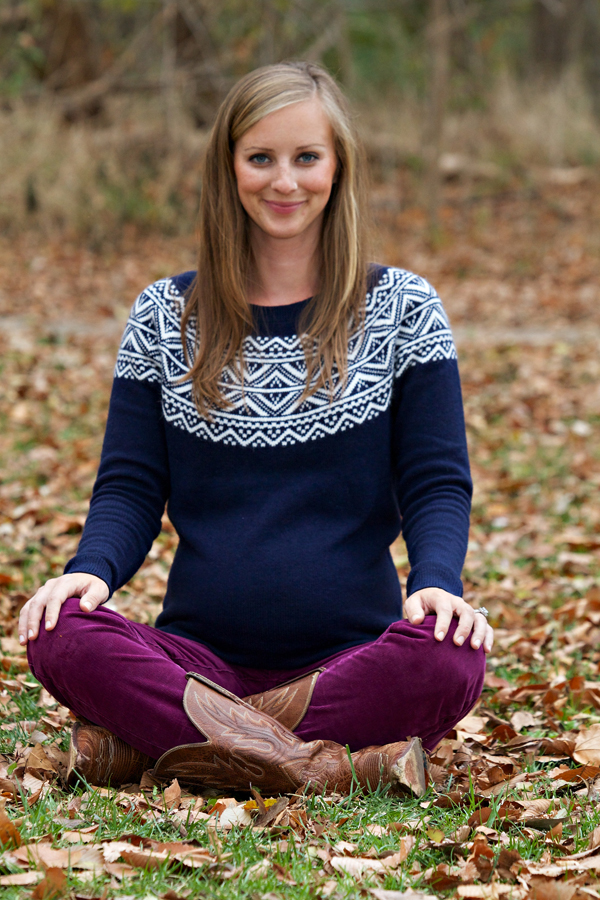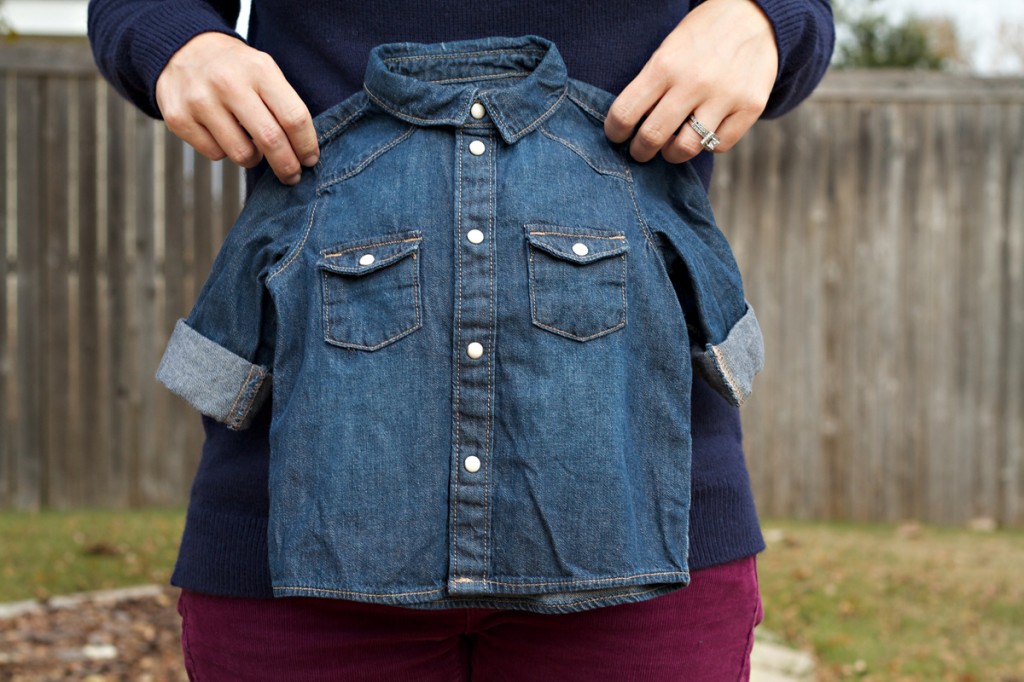 Related posts: