Recently my five year old son Rhett left his beloved water bottle at soccer practice.  I say beloved.  It was really only beloved because every night Jake or I would fill it up for him with fresh ice water, and every night he would take approximately one sip from it before he went to sleep.  It was beloved because it was a part of his bedtime ritual.  He didn't love it for itself, more for the comforting familiarity that it's nightly filling provided.  And then one fateful day, he left it at soccer practice and all of a sudden he was bottleless.
Yesterday I told him that he was going to have to do extra chores around the house in order to earn money toward a new water bottle, and instead of whining or begging, he absolutely jumped on it.  I was somewhat taken aback.  I thought I had a couple of weeks of feet dragging and cojoling ahead of me.  No sir.  He picked up the living room, the dining room, my office, and then asked for more!  He cleaned a toilet, he unloaded the dishwasher – kid was on a roll!  Today he begged me for more chores to do and I thought, 'What is happening here?  Should I start praying that my kids lose their stuff?  Because this is awesome!'  I decided to have him clean out the car for me.
First he just went through and gathered trash, which took all of about three minutes.  Since he was literally begging for more I told him he could use the leather conditioner on the seats.  I took a cloth and sprayed it down thoroughly with the stuff and handed it to him.  Then I told him that when he needed more he could spray more on the cloth or directly onto the seats themselves, and then went inside to make lunch.  This obviously was my fateful mistake.  He was out there for a while, and at one point he hollered to me, "Mommy I'm doing so great!!!!"  I figured I should be monitoring this activity, but frankly I was getting lunch done without bother and just kinda figured it would be ok.  Finally he came and got me and told me he was done and he wanted me to see.  I was expecting little or no actual leather conditioning to have occurred.  My expectations were way off internet.  Way off.  Instead of nothing, I walked out to the car and saw this: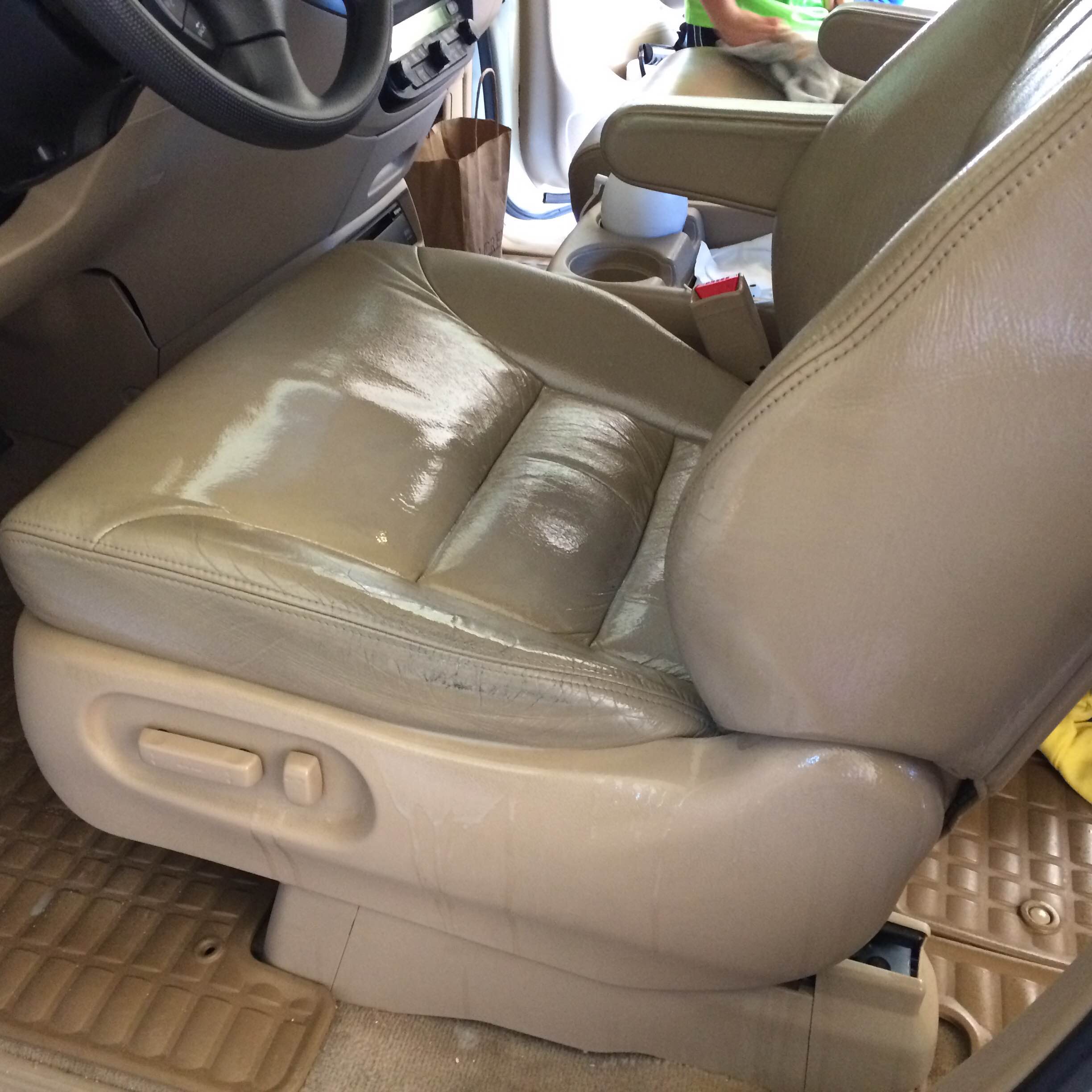 Every seat in the whole van was drenched and dripping.  When you ask Rhett Dreyer to condition some leather, by golly he's going to condition some leather!  My eyes got wide, but he was SO proud of himself for his thoroughness!!  And really I had to admit that I was proud of his thoroughness too, I just hadn't imagined that 'thorough' would translate to sopping wet seats.  Sometimes parenting throws you the funniest curve balls and you can't even laugh on the outside about them!  Even the little mirror that is on the headrest facing Ransom so I can see him in my rearview was doused in leather conditioner.  Bless his sweet little heart.  I just grabbed a rag and we both got the seats wiped down and the drips taken care of, and I thanked God that it was non-toxic leather conditioner we were breathing in.  After that the sweet little man went on to 'clean' the inside of the windshield with some glass cleaner.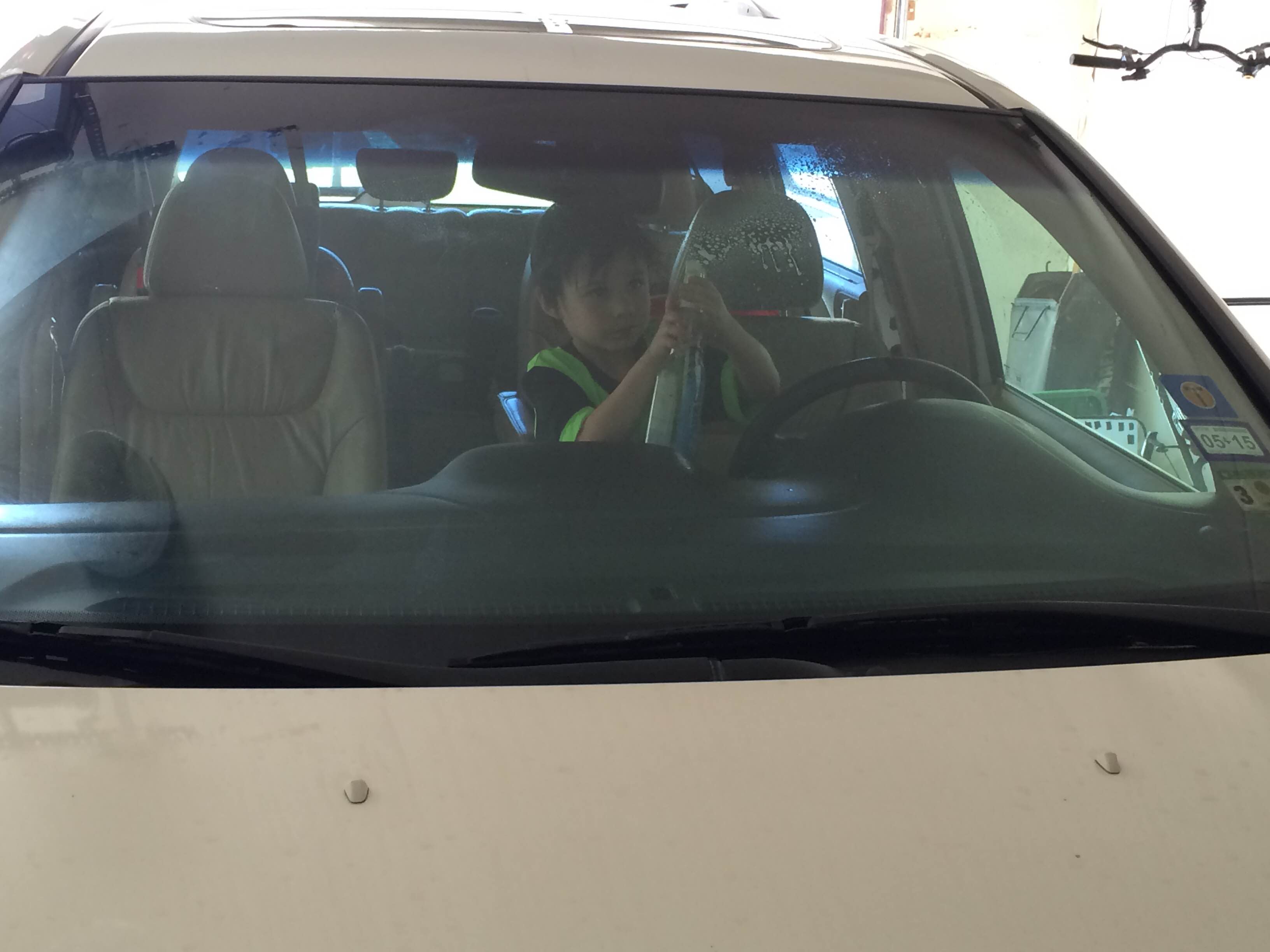 And he even went on to 'wash' the car.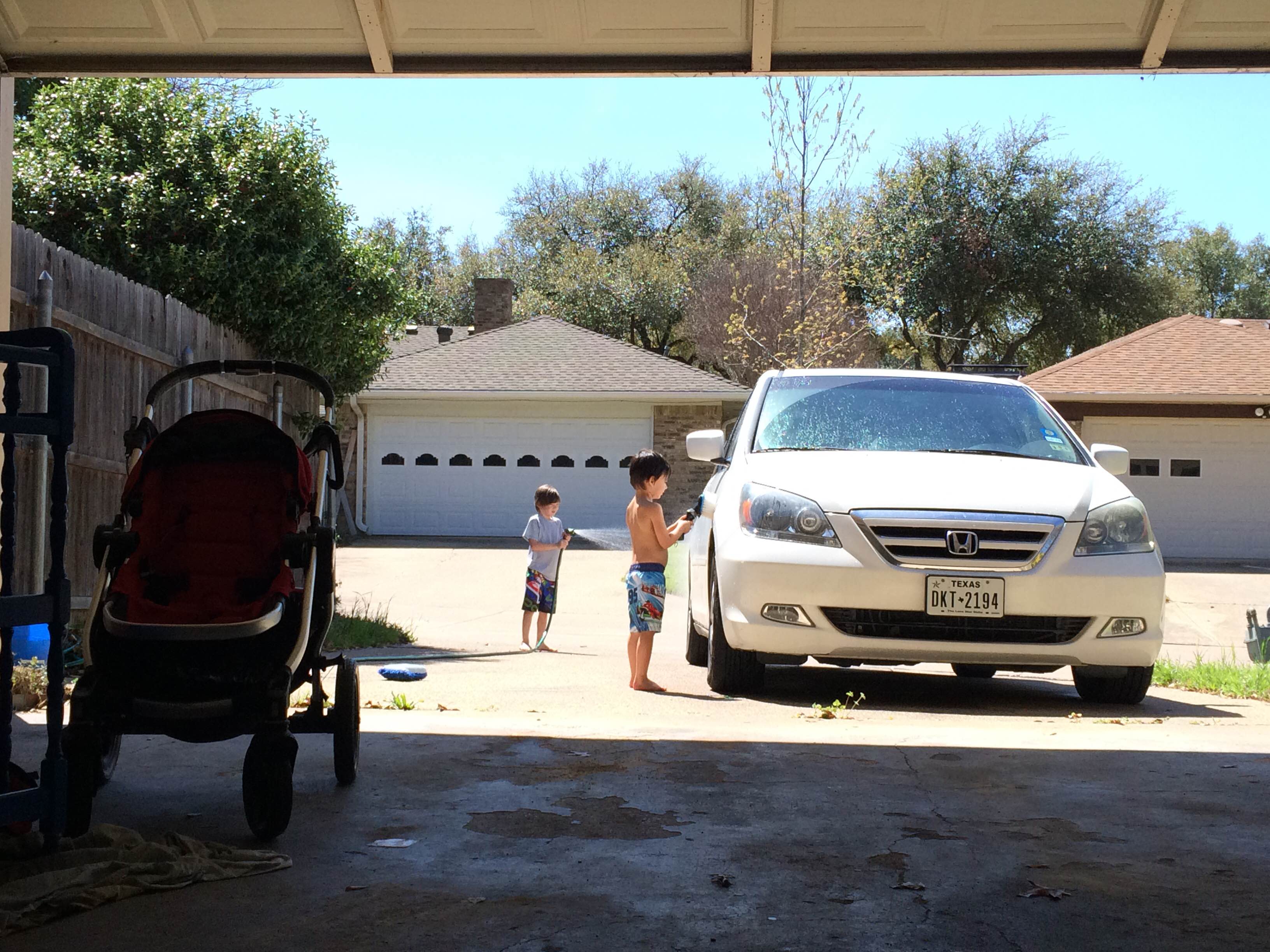 I'm so proud of that boy.    He more than earned himself a water bottle.  Now that I know he's a crazy hard worker, we're talking lemonade stands…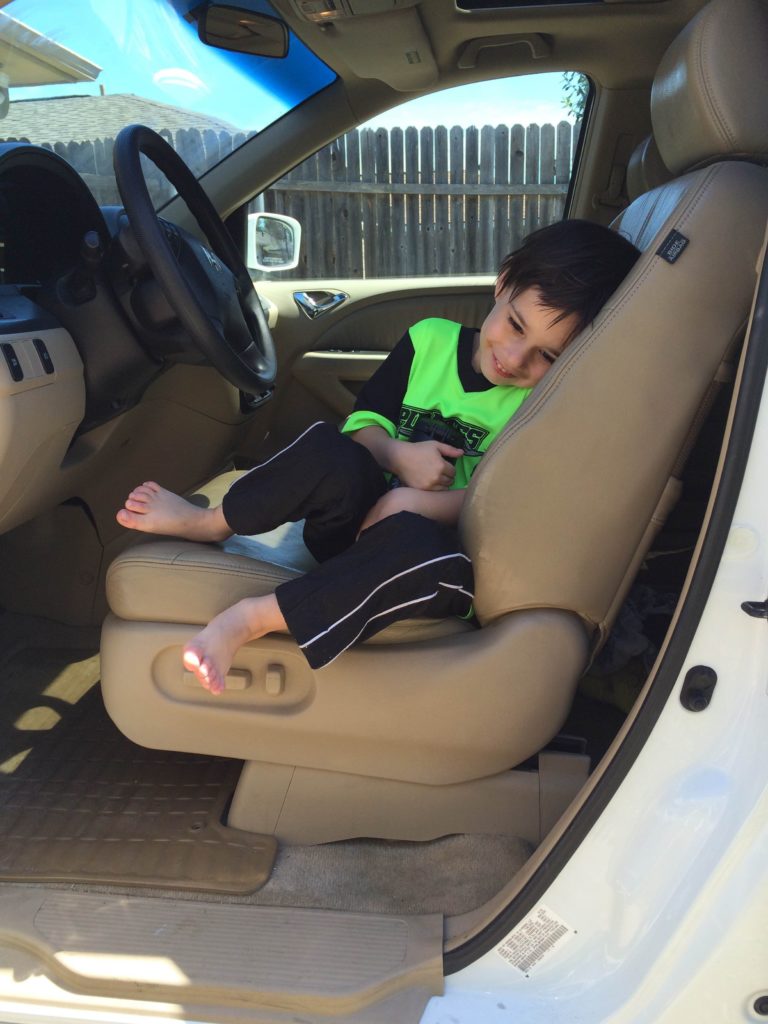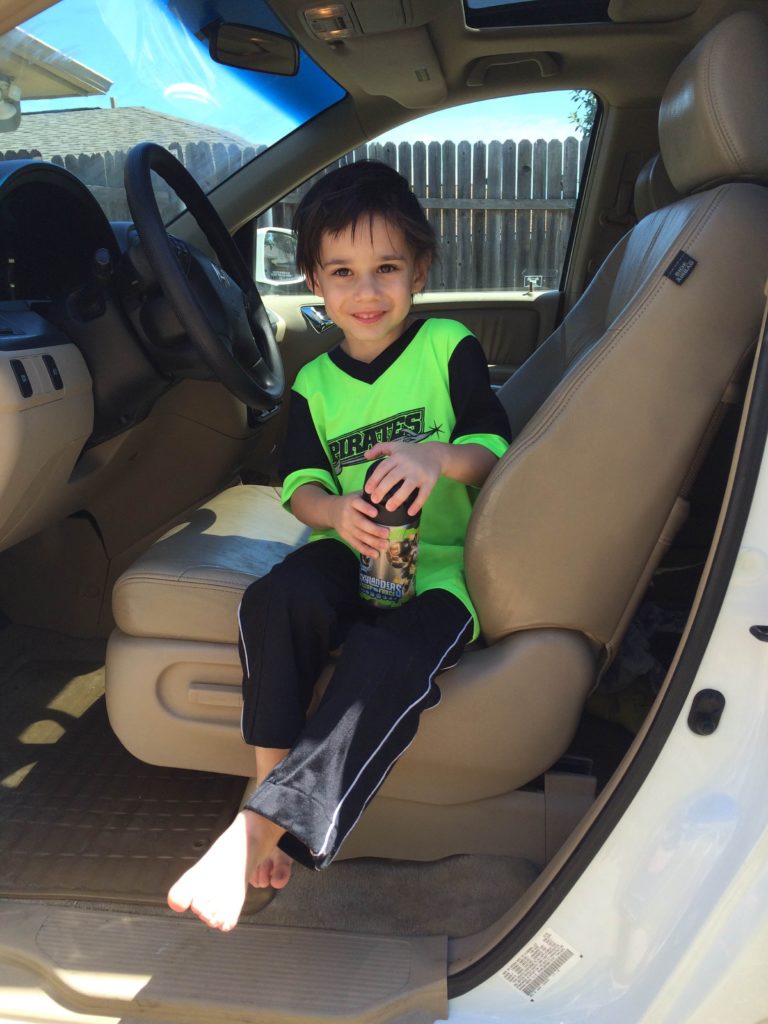 Related posts: